Phuket Media Watch: Monk on fire sparks clashes in Tibet; suspected serial killer arrested; suicide bomber kills 53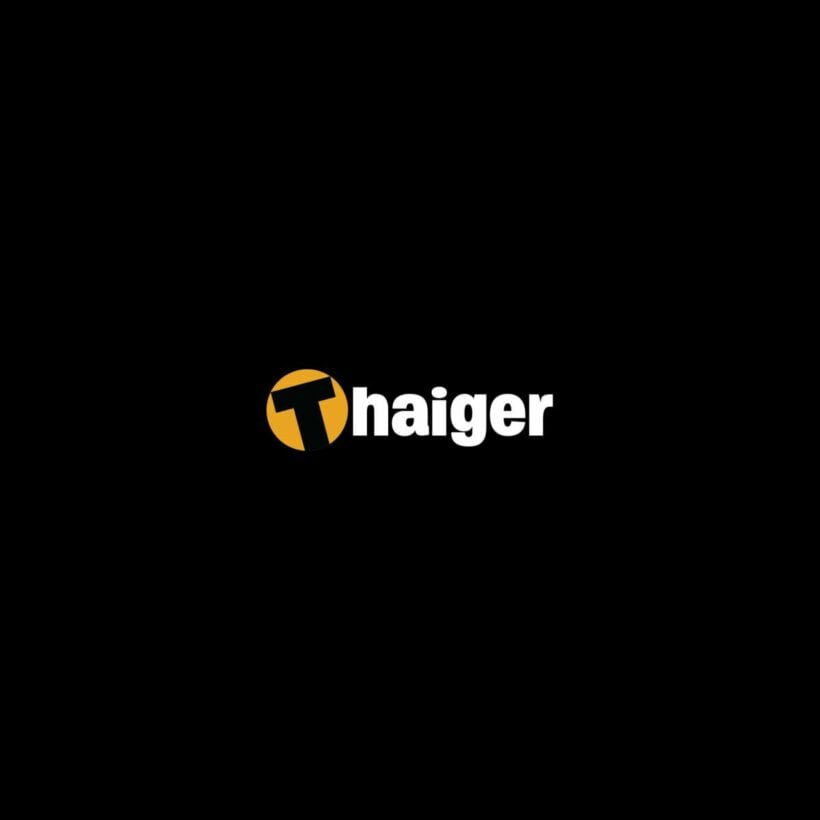 PHUKET MEDIA WATCH
– World news compiled by Gazette editors for Phuket's international community
Another self-immolation in Tibet, said to be the 16th
Phuket Gazette / News Wires

PHUKET: A Tibetan Buddhist monk set himself on fire in southwestern China on Saturday, a rights group reported yesterday, triggering clashes between security forces and locals.
Free Tibet, a group campaigning for an end to the 'Chinese occupation' of Tibet, said clashes erupted after another Tibetan self-immolated in Ngaba Town, located in Sichuan province, in an apparent protest against Chinese rule.
It is believed to have been the 16th self-immolation in Tibet since March last year.
The clashes between Chinese security forces and local Tibetans, including monks at Kirti monastery, were allegedly triggered when an attempt was made to remove the body of the monk. At least one woman was shot, Free Tibet claimed, adding that there were unconfirmed reports of other shootings.
An eyewitness described the situation as terrifying and said people had been beaten by security forces, the group reported. There were reports that many people had also been detained, according to the eyewitness.
"We understand that this situation is ongoing and that people in Ngaba are terrified," said Stephanie Brigden, Director of Free Tibet. "There have been large numbers of Chinese security forces, including the paramilitary People's Armed Police, deployed there since the first self-immolation last year.
"Locals are frightened about how the situation will be resolved and there are rising concerns for further injuries or fatalities."
Since March last year, sixteen Tibetans have self-immolated, most of them in Ngaba Town, nearly 500 kilometers (310 miles) from Chamdo. Four of the self-immolations were reported within the last week.
The first incident happened on March 16, 2011, when 21-year-old Phuntsog from Kirti Monastery set himself on fire. It happened on the third anniversary of protests in Ngaba during which at least 13 people were shot dead by Chinese security forces. Phuntsog later died.
At least 11 of those who set themselves on fire were killed, and the conditions of the others remain unknown. Chinese media, which is strictly controlled by the government, has not reported on the controversial incidents.
In October, Tibetan Prime Minister Lobsang Sangay expressed his concern about the incidents.
"The incidents are a clear indication of the genuine grievances of the Tibetans and their sense of deep resentment and despair over the prevailing conditions in Tibet," he said. "It is therefore of the utmost urgency that every possible effort be made to address the underlying root causes of Tibetan grievances and resentment."
The Dalai Lama has resided in the Indian city of Dharamsala, which is now the seat of the Tibetan Government-in-exile, since 1960 following a failed uprising against Chinese rule of Tibet. Dharamsala is also referred to as 'Little Lhasa', referring to the capital of Tibet.
California police arrest suspect in serial killings of homeless men
Phuket Gazette / News Wires

PHUKET: A 23-year-old man who was arrested in Southern California on Friday evening after allegedly killing a homeless man, is also believed to have been responsible for three similar murders, police said on Sunday.
Itzcoatl Ocampo, of Yorba Linda in Orange County, was taken into custody on Friday evening after police responded to calls of an assault in progress in the parking lot of a fast-food restaurant in Anaheim. Upon arrival, officers found a homeless man who had been stabbed to death.
"Several brave individuals from the community were able to pursue the suspect at a slight distance and provide critical information to the police department which led us to detain a suspect we believe was responsible for this incident here tonight," Deputy Anaheim Police Chief Craig Hunter told reporters on Friday evening.
Anaheim Police Chief John Welter on Saturday announced that police believe Ocampo was also responsible for three other murders since mid-December.
"We are extremely confident that we have the man who is responsible for the murders of all four homeless men in Orange County," the Los Angeles Times quoted Welter as saying yesterday.
As the killings continued, sparking fear among homeless people and local residents, authorities had established a task force of police officers, sheriff's deputies and FBI agents to find the killer. Friday's victim was identified as 65-year-old John Berry, a Vietnam War veteran.
According to the Los Angeles Times, Ocampo was a former Marine who appeared to be 'deeply troubled' after his return from service in Iraq in the summer of 2010, although his motive is still unclear. His uncle, Ifrain Gonzales, told the Times that Ocampo said he was 'seeing and hearing things' after returning from Iraq.
Suicide bomber targets Shiite pilgrims in Iraq, killing 53
Phuket Gazette / News Wires

PHUKET: More than 50 people were killed on Saturday morning when a suicide bomber targeted a group of Shiite pilgrims in the southern Iraqi city of Basra, officials said yesterday. More than 100 more were injured.
The attack happened at around 9am local time when a person wearing an explosive belt blew himself up at a checkpoint in a crowd of pilgrims who were visiting the Al-Khatwa mosque near Basra, which is located about 590 kilometers (366 miles) south of Baghdad.
The powerful blast left at least 53 people dead and wounded 137 others, police said. Many of the victims, which included dozens of women and children, were rushed to various hospitals in the region, where some remain in a critical condition.
Hundreds of thousands of Shiites were walking toward the holy city of Karbala, some 110 kilometers (68 miles) south of Baghdad, to commemorate the 40th Martyrdom Day of Imam Hussein Bin-Ali, the grandson of the prophet Mohamed.
On January 5, more than 70 people were killed when a wave of bomb blasts hit Baghdad and the southern city of Nasiriyah where Shiite Muslims had gathered. The pilgrims were also heading toward Karbala for Arbaeen ceremonies, which commemorate Imam Hussein.
Political turmoil and sectarian violence has been on the rise following the pullout of the last U.S. soldiers in mid-December. On December 22, a wave of at least a dozen bomb attacks, involving numerous car bombs, roadside bombs and IEDs, were reported in several parts of Baghdad, killing at least 60 people and injuring nearly 200 others.
The attacks in December came just days after the last U.S. soldiers withdrew from the country, ending its nearly nine-year-long presence in the country. Analysts have feared a surge in political turmoil and sectarian violence following the departure of the last U.S. troops.
— Phuket Gazette Editors
Keep in contact with Thaiger by following our Facebook page.
Never miss out on future posts by following Thaiger.


Find more SE Asian News courtesy of Thaiger.

Broke? Find employment in Southeast Asia with JobCute Thailand. Rich? Invest in real estate across Asia with FazWaz Property Group. Even book medical procedures worldwide with MyMediTravel, all powered by DB Ventures.

WHO says pandemic reaching critical levels in South Asia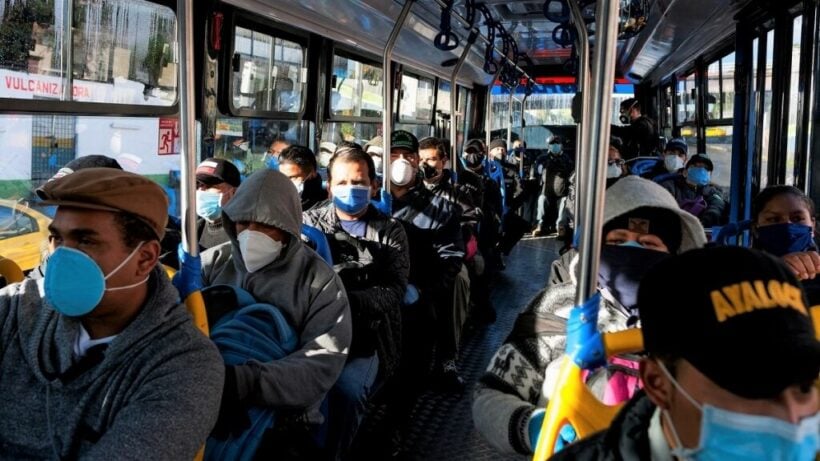 Despite vaccines being rolled out, the WHO is warning that the Covid-19 pandemic has reached a "critical level" in South Asia as infections keep rising. The virus has already taken 2.9 million lives, infecting 136 million worldwide and the WHO's technical lead on Covid-19, Maria Van Kerkhove, says the "trajectory of this pandemic is growing…exponentially."
"This is not the situation we want to be in 16 months into a pandemic when we have proven control measures. We are at a critical point of the pandemic right now."
The US is still the country with the most amount of infections, but India has recently taken the number 2 spot over Brazil, reporting 168,000 new cases in 1 day. India's total amount of infections is now at 13.5 million, edging Brazil's 13.48 million into the number 3 spot.
But a race among nations for Covid infections is not what the WHO – or anyone for that matter – is wanting. 28 year old Rohit, a waiter in Mumbai, seems to say that the race won't end if people continue to not listen to safety protocols.
"The solution is for everyone to stay home for two months and end this (pandemic) once and for all. But the public doesn't listen. Nobody follows the rules in the restaurant… If we tell customers to wear masks, they are rude and disrespectful to us."
Ignoring the social – distancing rules has experts up in arms as they warn that huge, mass gatherings are what we all thought they were: a super spreader event for Covid-19.
But the Indian government appears desperate to avoid a repeat of last year's nationwide March shutdown which saw some of the world's toughest measures causing misery all around. Thus, the balance between managing a country's overall health and financial situation is a tedious one.
Bangladesh has chosen health, for now, as it is shuttering both international and domestic airports from tomorrow. Its population of 160 million people, will be sealed off from the rest of the world.
And, in Thailand, a 3rd wave has hit, making plans for a full reopening by October, seem to be in vain. Social distancing and mass gatherings are, again, to blame, as entertainment venues sparked the recent spread. As normally tourism-heavy destinations, like the Andaman island of Phuket, are rapidly inoculating its residents to prepare for a July reopening, the new wave has dampened hopes of reviving the economy.
For now, the efforts to contain the Covid pandemic have been futile worldwide, but history has a habit of repeating itself, especially when safety protocols fall on deaf ears.
SOURCE: Thai PBS World
Keep in contact with Thaiger by following our Facebook page.
Never miss out on future posts by following Thaiger.
China may combine its Covid-19 vaccines to improve efficacy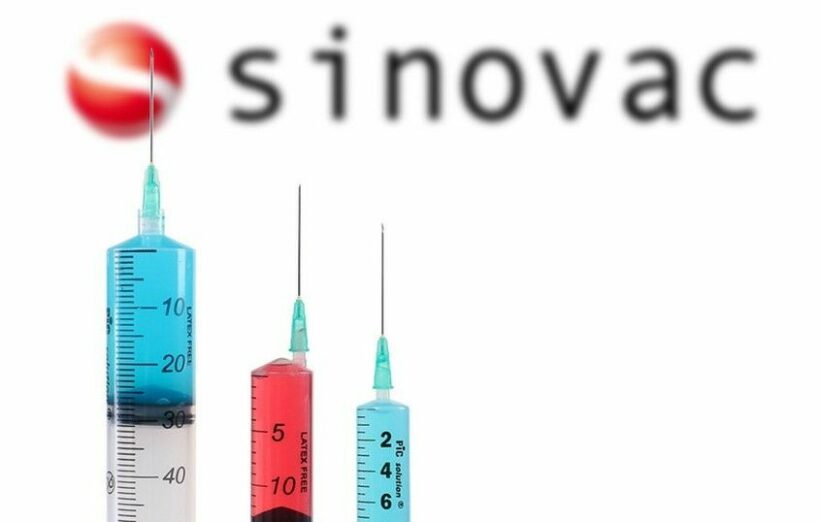 Health officials in China say they may consider combining vaccines to boost their efficacy, after admitting the protection rate is "low". In a rare acknowledgment of weakness, Gao Fu from the Chinese Centres for Disease Control and Prevention admitted the country's vaccines do not offer high levels of protection. He was addressing a conference in the south-western city of Chengdu at the weekend.
According to a Thai PBS World report, China has 4 Covid-19 vaccines and the country plans to produce 3 billion doses by the end of this year. However, data shows that although strict temperature requirements govern their storage and transportation, the Pfizer and Moderna vaccines far outperform their Chinese counterparts in terms of efficacy. As a result, Gao says researchers in China are now considering combining their vaccines. They may also look at altering the number of doses required and/or the amount of time between doses.
"Inoculation using vaccines of different technical lines is being considered."
The Chinese-developed Sinovac jab, currently being rolled out in Thailand, was found to be just over 50% effective in trials involving the Brazilian variant, although a separate Turkish study found it to be 83.5% effective.
Meanwhile, the efficacy rate of a second vaccine, made by the China National Pharmaceutical Group Corporation, aka Sinopharm, is not known. However, the manufacturers say they have developed 2 vaccines and that interim results show them to be 79.4% and 72.5% effective.
Officials in China have long defended the country's vaccines, while casting doubt on those developed by other countries. Chinese vaccines are the only ones being administered in China and the country has also exported millions of jabs around the world.
SOURCE: Thai PBS World
Keep in contact with Thaiger by following our Facebook page.
Never miss out on future posts by following Thaiger.
UK Covid strain not more severe than others- The Lancet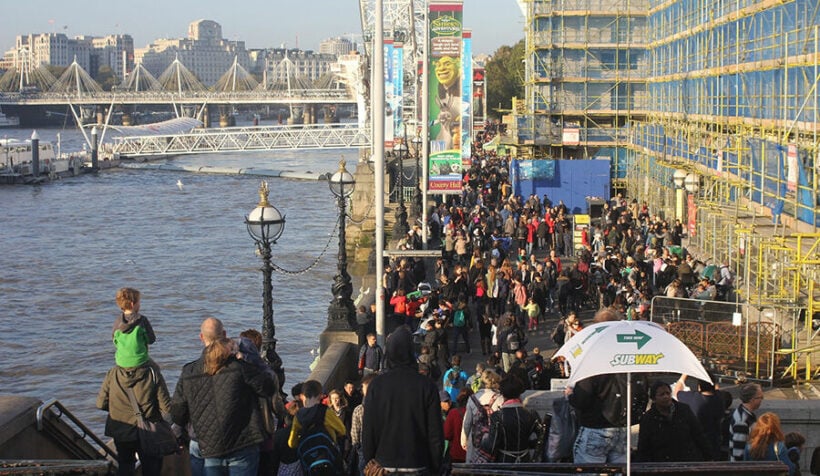 2 studies by The Lancet say there is no evidence that the recent UK Covid-19 variant, B117, is not more severe than other strains. Despite the bit of good news, the study did say that the particular strain is more transmissible, meaning its viral load is higher and well as its reproduction rates.
The recent study, indeed, gives backing to the fact that B117 is now the dominant strain appearing across Europe. Thailand is now reporting infections featuring the strain, as a new cluster in Thong Lor district of Bangkok, is becoming Thailand's 3rd wave epicentre.
Despite previous studies showing the strain was linked to a higher likelihood of death than the other Covid variants, the 2 new studies published in The Lancet Infectious Diseases and The Lancet Public Health journals found no evidence that people with B117 experience worse symptoms or a greater risk of developing long Covid than those infected with different variants.
Authors of the first study looked at data from 341 patients who tested positive for Covid-19. They found that 58% of those patients had B117, while 42% had non-B117 Covid-19. Of those infected with B117, 36% became severely ill or died, compared with 38% of those with non-B117, suggesting that there was no association between B117 and heightened risk of severe infection.
The study also noted that those patients who were infected with the variant were younger, and the variant occurred more often in minority groups.
A 2nd study analysed self-reported data from 36,920 British users of a Covid-19 symptom app. They found that the B117 variant had a reproduction rate 1.35 times higher than normal coronavirus variants, but also found no evidence of increased disease severity.
Thailand reported 985 new Covid infections yesterday, with the death toll remaining at 97. 28,248 have recovered from the virus, while 5, 265 are listed as still in care or under observation.
SOURCE: Bangkok Post
Keep in contact with Thaiger by following our Facebook page.
Never miss out on future posts by following Thaiger.