Phuket Gazette World News: Manning wants to be a woman; Congo city shelled; Syria gas attack unprobed; New leaks at Fukushima; Nicely framed, says Bo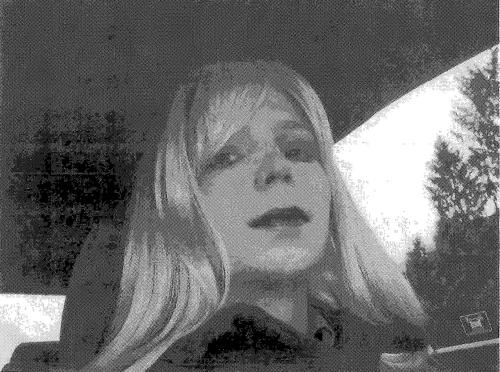 PHUKET MEDIA WATCH
– World news compiled by Gazette editors for Phuket's international community
Congo civilians amid city shelled
Reuters / Phuket Gazette
PHUKET: The head of the U.N. mission in Congo on Thursday ordered peacekeeping troops to act to protect civilians after shelling hit the city of Goma in renewed fighting between the army and M23 rebels.
The fighting close to Goma, a city of a million people on the Rwandan border, comes after a relative lull in the 18-month rebellion. Late last month, the United Nations pledged to keep the M23 rebels out of range of the town, which they briefly seized last year.
Rwanda, which has long had strained relations with its neighbour, accused the Congolese army of deliberately firing artillery into its territory. Kinshasa denied the reports and repeated its accusation that Rwanda backs M23. Rwanda denies it.
Martin Kobler, head of the U.N. mission known as MONUSCO, said populated areas and U.N. positions had been directly attacked during the clashes on Thursday.
"I have ordered the MONUSCO Force to react and to take necessary action to protect civilians and prevent an advance by the M23," he said, without elaborating.
A Reuters reporter in Goma said three shells landed in the town and saw the bodies of two children killed in one of the explosions. Another civilian was killed and four others wounded, officials at a local hospital said. Two Congolese soldiers were also wounded, they said.
Fighting initially broke out late on Wednesday.
A senior U.N. official, who asked not to be named, said that on Thursday the rebels entered a security zone surrounding Goma, which was established by a new, robustly-mandated U.N. Intervention Brigade earlier this month.
The official said M23 had fired the shells that fell on Goma and across the border in Rwanda.
Rwanda blames Congo Army
Rwanda's defence ministry acknowledged a rocket had hit the Rwandan border village of Buga but blamed it on the Congolese army, calling it "completely unprovoked and senseless".
No casualties were reported in Rwanda, but the ministry said the explosion had damaged property.
The rebels rejected accusations they were behind Thursday's shelling, saying it was done by Congolese soldiers in an attempt to draw peacekeepers and Rwandan troops into the fight.
"We want the (Congolese army) removed from Goma and for it to be protected by the neutral forces of MONUSCO and the police. We have no intention of entering Goma," M23 spokesman Amani Kabasha said. "We are waiting for negotiations to start."
The M23 rebels began taking large swathes of Congo's volatile east early last year, accusing the central government of failing to honour a previous peace deal.
They dealt a serious blow to the image of MONUSCO – at 17,000 troops the world's largest U.N. mission – last November by marching past U.N. soldiers to briefly seize Goma.
They withdrew under a deal that called for peace negotiations between the rebels and Congolese government representatives. However the talks in the Ugandan capital Kampala have made little headway.
The 3,000-member U.N. Intervention Brigade – made up of South African, Tanzanian and Malawian troops – was established in the wake of Goma's seizure by M23 and is tasked with fighting and disarming rebel groups in Congo's volatile east.
MONUSCO said last month the new security zone established by the Intervention Brigade would keep Goma beyond the range of M23 and said the city would not come under attack again.
Bradley Manning wants to be a woman called Chelsea
Reuters / Phuket Gazette
PHUKET: Bradley Manning, the U.S. soldier sentenced this week for leaking 700,000 classified documents to WikiLeaks in the biggest breach of secret data in the country's history, could soon be entangled in another legal showdown.
Unlike the court-martial Manning faced for leaking the data, the next challenge could play out in federal court over a far different issue: sexual identity.
Manning's announcement on Thursday of wishing to live as a woman named Chelsea raised unprecedented legal questions over whether the Army will provide the female hormone therapy Manning wants to undergo, not to mention questions over how life will unfold as a transgender military inmate.
"The prime issue concerns the manner in which Chelsea Manning will be treated in prison, and whether she will have the same access that all prisoners have to treatments that are prescribed to her," said Michael Stillman, executive director of the Transgender Legal Defence & Education Fund in New York.
"Will the prison in which she is housed allow her doctors to treat her the same way they allow them to treat other prisoners?" he asked.
Manning, 25, was sentenced to 35 years at Fort Leavenworth, Kansas, which houses military prisoners about 25 miles north of Kansas City, Kansas.
At Fort Leavenworth, Manning will have access to mental health professionals, including a psychiatrist, psychologist, social workers and behavioural science specialists, according to an Army spokeswoman.
But she said the Army did not provide hormone therapy, which is what Manning would seek, or gender-reassignment surgery.
"I'm hoping that Fort Leavenworth will do the right thing and provide that," Manning's attorney, David Coombs, said on the "Today" show. "If Fort Leavenworth does not, then I'm going to do everything in my power to make sure that they are forced to do so."
Neal Minahan, a Boston lawyer who won a federal court decision in 2011 for his client to receive hormone therapy in a Massachusetts state prison, said federal judges have consistently knocked down bans on such therapy.
"What is very clear is that prisons cannot do exactly what Leavenworth is doing in saying that there is a blanket ban on hormone therapy as a matter of policy," he said.
But while Manning's first step would be getting a doctor's prescription for the treatment, the soldier will likely face years getting legal approval in the courts, Minahan said.
Manning's lawyers argued during the sentencing phase of the court-martial that the soldier suffered from gender identity disorder. Coombs said on Thursday that Manning has had feelings of being female since childhood.
The American Psychiatric Association in its newest diagnostic manual replaced "gender identity disorder" with "gender dysphoria" to remove the stigma associated with the diagnosis and avoid what it said was the incorrect indication that gender nonconformity was a mental disorder.
Prescribed treatments for gender dysphoria can range from hormones, which typically affects breast development and other secondary sex characteristics, to facial feminization and genital surgery.
Challenging the Army's policy on hormone therapy could have long-term broader benefits, said Jennifer Levi, director of the Transgender Rights Project at Gay & Lesbian Advocates & Defenders, or GLAD.
In the Massachusetts case, she said, the ruling not only knocked down the policy but also helped launch training for prison staff.
"It's that kind of training and education that I think ultimately changes the ways people view the transgender experience," Levi said. "As there's more understanding of the medical condition, there's more humanity that is extended to people who experience it."
Coombs said he was not worried about Manning's safety in a milita
— Phuket Gazette Editors

Join the conversation and have your say on Thailand news published on The Thaiger.
Thaiger Talk is our new Thaiger Community where you can join the discussion on everything happening in Thailand right now.
Please note that articles are not posted to the forum instantly and can take up to 20 min before being visible. Click for more information and the Thaiger Talk Guidelines.