Phuket Gazette Thailand News: Iranians jailed over bomb plot; Thai visas stolen from KL embassy; DNA shows Nenkham fathered child with minor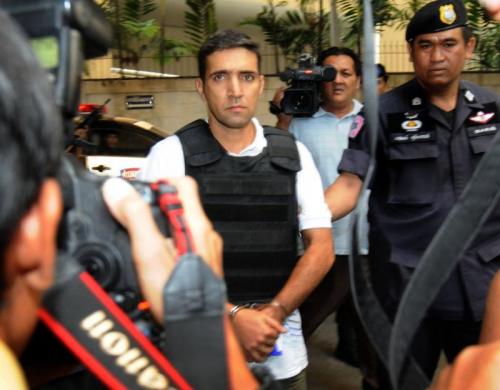 PHUKET MEDIA WATCH
– Thailand news compiled by Gazette editors for Phuket's international community
300 visa stickers missing from Thai embassy in Malaysia
The Nation / Phuket Gazette
PHUKET: Border checkpoints have been ordered to stay on high alert after 300 Thai visa stickers were stolen from the Kingdom's embassy in Malaysia.
The Foreign Ministry cancelled the missing visas and launched an investigation in July. The embassy has sought legal action against five of its local staff.
Immigration authorities of both countries were alerted.
Nine foreigners have been arrested trying to enter Thailand with the stolen stickers.
"A check into the history of the nine foreigners detained for using the missing visas found they are in a risk group of terrorism and transnational criminals," Pol Lt General Panu Kerdlarbpon, Immigration Police Bureau commissioner, said without elaborating.
The nine were two Iranians, three Nigerians, two Indians and two Pakistanis. Two of the Nigerians were arrested yesterday by immigration officials in the border province of Songkhla.
The investigation showed that 259 of the 300 stickers had been used and 55 visa holders were still in Thailand.
Panu declined to reveal whether the theft gang had Thai accomplices.
Earlier Jakkrit Srivali, deputy Foreign Ministry spokesman, said the embassy in Kuala Lumpur had alerted immigration authorities in both countries after hundreds of visa seals went missing, saying they could be used for illegal purposes.
The ministry had known about the theft for some time but kept it out of the media to facilitate the investigation and neither side wanted those who used the stolen stickers to escape across the border, he said.
An investigation team of officials from the embassy and the ministry in Bangkok has been pursuing the case since last month and found that the gang had covered their crime very well.
"Our investigation shows that some Thais in Thailand were involved but there was no participation by any ministry officials. We will be taking legal action against the perpetrators," he said.
Pol Colonel Withoon Decho, an immigration commander at Suvarnabhumi Airport, said the cancelled visa stickers bore the numbers A4049901-A4050000, A4055901-A4056000 and A5801901-A5802000.
He identified five foreign suspects as Pakistani Yasir-ul-Barni, 31; Nigerian Omonaovie Samson, 36; Iranians Kamandani Behroz Alireza, 29, and Afraz Razieh Gharib, 29; and Russian Linenko Alexander, 26.
An immigration commander, said the suspects claimed that they got the visa seals through a middleman and had to pay expensive fees of Bt60,000-Bt10,000 each.
Iranians jailed for bomb plot
The Nation / Phuket Gazette
PHUKET: Two Iranian men were convicted Thursday of taking part in a botched bomb plot that was exposed last year when an accidental explosion blew apart the Bangkok villa where they were staying.
Israeli and Thai officials have said the plot was aimed at Israeli diplomats in Bangkok, the capital, though Iran denied the allegations and neither defendant was charged with terrorism or attempting to kill Israelis.
A Thai court sentenced 29-year-old Saeid Moradi to life in prison for attempting to murder a police officer and possessing explosives that damaged property and injured several civilians. It sentenced 43-year-old Mohammad Kharzei to 15 years in jail for possessing explosives.
The pair was detained in February 2012, shortly after a cache of homemade explosives accidentally blew apart their villa. Both claimed innocence, saying they had been unaware of the explosives in their home.
Defense lawyer Kittipong Kiattanapoom said he would consult with both men and their families to find out if they want to appeal.
Moradi, a factory technician from Tehran and a former soldier, had faced a death sentence.
He lost his legs as he tried to flee the villa on a crowded Bangkok street. He was carrying explosives from the house and dropped them in the street as police chased him.
Baht slips past 32 per dollar
The Nation / Phuket Gazette
PHUKET: Thai baht on Thursday tumbles to a four-year low level at 32.07 per US dollar, despite few clues on the timing of a reduction in asset buying in the United States.
At 8.15am, the currency was at 32.06, falling as much as 0.72 per cent from the previous closing.
Compared to the end of last year, it has weakened by 2.31 per cent. Cumulatively, the currency has depreciated by more than 4 per cent this year against the greenback.
Against euro and yen, it was 42.76 and 32.76, respectively.
Foreign investors are selling assets in emerging markets, to bring investment back to the US on anticipation that the Federal Reserve would scale back the quantitative easing (QE).
Today, Asian stock markets fall in line with Wall Street's lower closing last night after the minutes from the US Federal Reserve's July meeting offered few clues on the timing of a reduction in its bond-buying programme.
Nearly all members of the central bank's Federal Open Market Committee agreed that a change to the stimulus was not yet appropriate, and only a few thought it would soon be time to "slow somewhat" the pace of the stimulus policy.
Online uproar leads to cabbie's arrest
The Nation / Phuket Gazette
PHUKET: Intimidating taxi drivers can no longer escape the long arm of the law partly because many victims can now speak up on the Internet, which is what led to the arrest of Thanet Boonsermsap, 37, in Samut Prakan yesterday.
The taxi driver's latest victim, another taxi driver, said he had never met Thanet before when he approached him and demanded protection money yesterday.
"Then, I looked at his cab and remembered that his license plate number had become big news," the victim said. His complaint, via a volunteer, quickly reached the police.
Thanet drives a pink taxi with licence plate number "Tor [Tahan] Sor [Sala] 856" and there have been many reports on the social media of his extortion and intimidating behaviour. Just on Wednesday, a woman lambasted him for banging her car on a Bangkok road via an Internet post that was widely reported.
After the uproar online, police promised to take action right away.
Apparently, there have been several complaints filed against this cabbie.
On June 15, Surapong Sujaritpinij posted on FM91 Traffic Pro's Facebook page that this taxi driver demanded money from him after he parked near the BTS Bearing Station. Surapong is believed to have officially taken the complaint to Bang Na Police Station.
Jirayut "Max the Star 4" Kantayot, also posted on Instagram on June 16 that this very cabbie demanded money from him.
Bang Na Police Station's superintendent Colonel Tawatkiat Jindakuansanong yesterday said the taxi driver had been convicted once before for demanding money from his passengers, but the court had suspended his punishment.
"But if he repeats the offence, police can arrest him," Tawatkiat explained.
On Wednesday, a woman said that when she got into this pink taxi, the driver refused to turn on th
— Phuket Gazette Editors
Keep in contact with The Thaiger by following our
Facebook page
.
Never miss out on future posts by
following The Thaiger
.
US cuts Thailand's tariff benefits after long-running pork dispute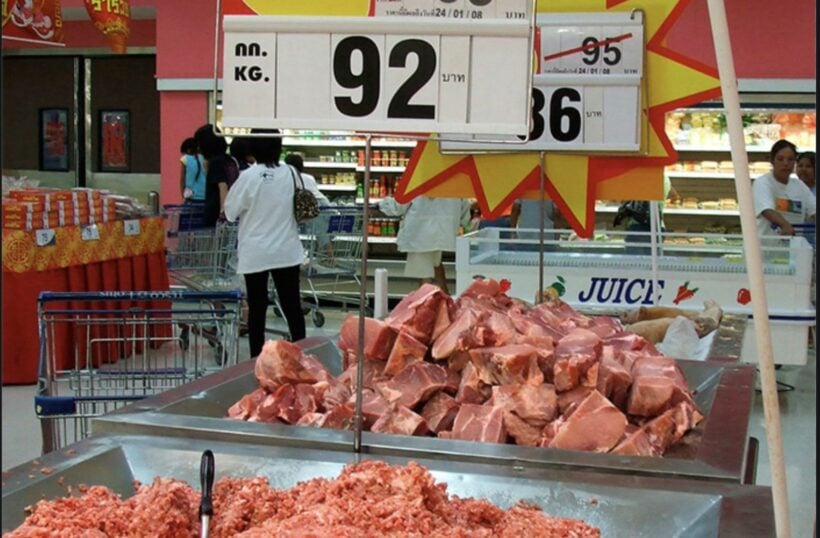 Thailand's duty-free privileges for US$817 million in exports with the US are to be revoked from the end of this year, according to US President Trump in an announcement yesterday. The President blamed a lack of progress in opening the Thai market to US pork products. Trump's letter announcing the action follows more than 2 years of threats and negotiations with Thai officials over issues ranging from access to Thailand's markets for US goods and the documented inadequate labour rights in the south east Asian nation.
Washington will now eliminate some tariff benefits for Thailand, accusing the country of failing to allow imports of pork from US producers.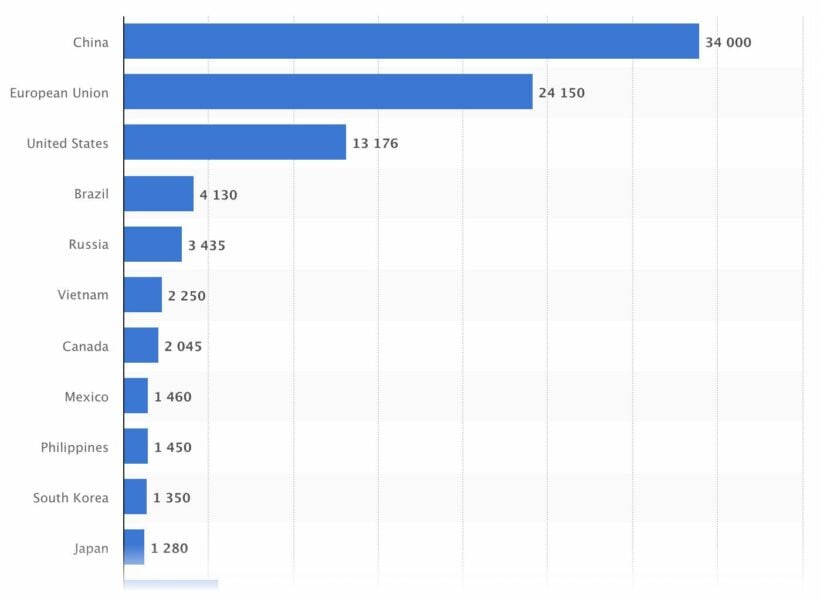 GRAPHIC: Global pork production in 2020, by country (in 1,000 metric tonnes) – statista.com
The suspension of the Generalised System of Preferences access follows a suspension earlier this year on about $1.3 billion worth imports from Thailand, which once had such privileges for about US$4.4 billion in exports to the United States.
The US Trade Representative's office said the list of products includes mango, pineapple, manicure kits, steel pipes and precious stones., auto parts, dried produce, tools, electrical products and aluminium kitchenware.
Writing to the House Speaker Nancy Pelosi, President Trump said… "I have determined that Thailand has not assured the United States that Thailand will provide equitable and reasonable access to its markets."
GSP, Generalised System of Preferences, is a 70s-era program of US trade preferences for developing economies aimed at improving workers' rights and access to broader markets.
"The US Trade Representative's office also announced that it had closed other GSP eligibility reviews with no loss of benefits for Georgia, Indonesia and Uzbekistan. It also said new GSP reviews were opened for Eritrea based on concerns about workers' rights."
SOURCE: Reuters | VOANews | statista.com
Keep in contact with The Thaiger by following our
Facebook page
.
Never miss out on future posts by
following The Thaiger
.
Dow and S&P 500 take a breath after an ugly week, tech stocks lead the way down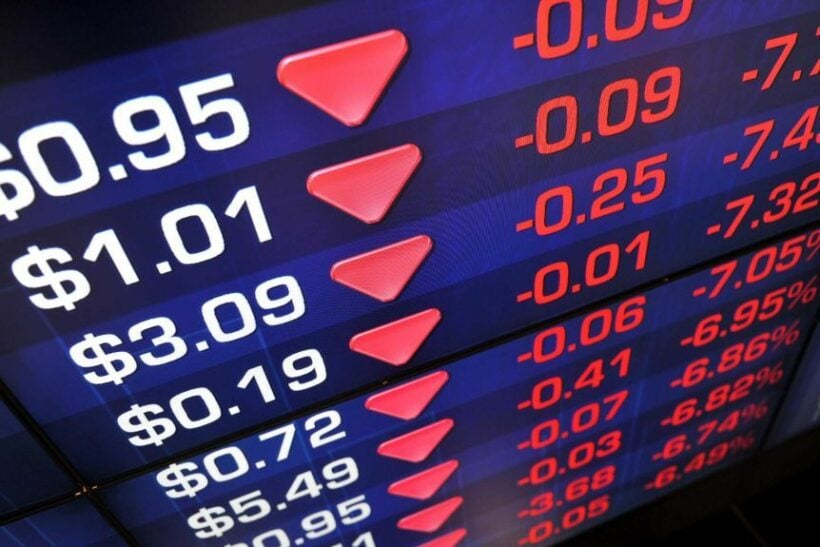 US stocks closed lower yesterday to end an ugly week downbeat with 'uncertainty' remaining the overwhelming sentiment. Tech stocks led the march downwards. The Dow Jones Industrial Average dropped in its biggest monthly collapse since March with investors reacting to rising Covid-19 cases in the US and Europe, peppered by nervousness ahead of next Tuesday's US presidential election. The increased volatility forced all three major indexes seeing their biggest weekly declines since the worst of the coronavirus-inspired selloff 8 months ago.
The Dow fell around 157 points, to end near 26,502, according to preliminary figures, while the S&P 500 lost around 40 points, or 1.2%, to finish near 3,270. The Nasdaq Composite gave up around 274 points, or 2.4%, closing near 10,912. The Dow had a 6.5% weekly fall and a 4.6% monthly drop. Friday's decline saw the Nasdaq negative for the month of October, falling 2.3%. The Nasdaq was down 5.5% for the week.
The Dow dropped more than 500 points at its session low with tech stocks – primarily Apple, Amazon, Alphabet and Facebook – leading the market decline.
A number of stocks were on the move, down, following a slew of earnings, including from the tech giants. Twitter sank more than 20% on slowing growth, while Exxon reported its 3rd straight quarter of losses.
Key moments yesterday…
Dow closed down 0.59% for its 5th negative day out of 6
S&P 500 closed down 1.21% for its 4th negative day in 5
Dow closed down 6.47% this week for its worst week since March 20
S&P closed down 5.64% this week for its worst week since March 20 when the S&P lost 14.98%
S&P closed down 2.77% this month for its second-straight negative month
Nasdaq closed down 5.51% this week for its worst week since March 20 when the Nasdaq lost 12.64%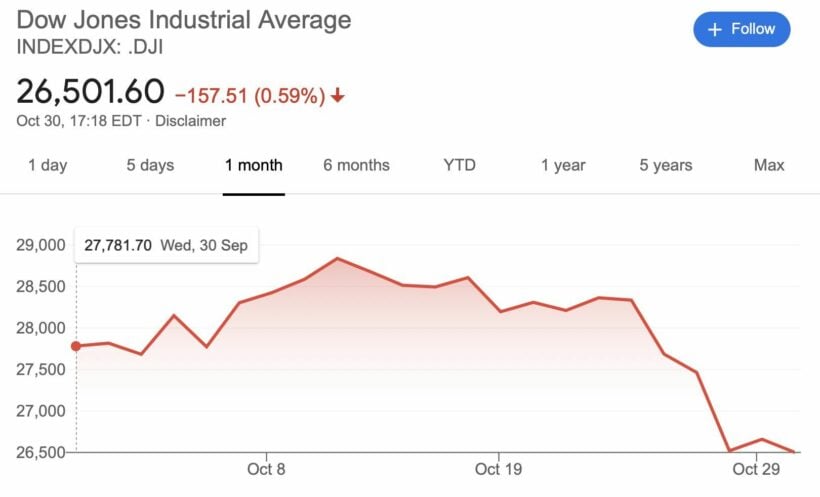 Keep in contact with The Thaiger by following our
Facebook page
.
Never miss out on future posts by
following The Thaiger
.
Free Trade Agreement talks continue between Thailand and EU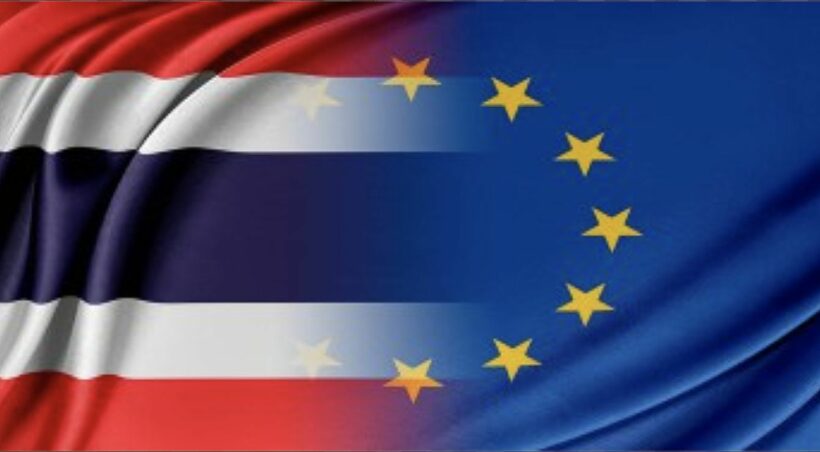 Thailand is resuming trade talks with the European Union on the long-delayed Thai-EU free trade agreement. The 15th Thai-EU Senior Officials' conference was held virtually between leading Thai and European trade officials this week. The push was on to have the Free Trade Agreement signed and sealed by the end of this year.
Discussions were held regarding the ongoing affects of the Covid-19 pandemic, the impact on Euro and Thai economies, the current political unrest in Thailand, the fight against Illegal Unreported and Unregulated fishing, promoting the protection of labourers and a commitment to strengthen ties between the Euro zone and Thailand.
The next step in the establishment of the FTA will be a forthcoming meeting on trade and investment in December.
The virtual meeting was represented by Sasiwat Wongsinsawat, the Director-General of the Department of European Affairs and the European Union's Paola Pampaloni , the Deputy MD for Asia and Pacific Department at the European External Action Service.
Keep in contact with The Thaiger by following our
Facebook page
.
Never miss out on future posts by
following The Thaiger
.