Phuket Gazette World News: Investigators focus on hijack, sabotage behind Flight MH370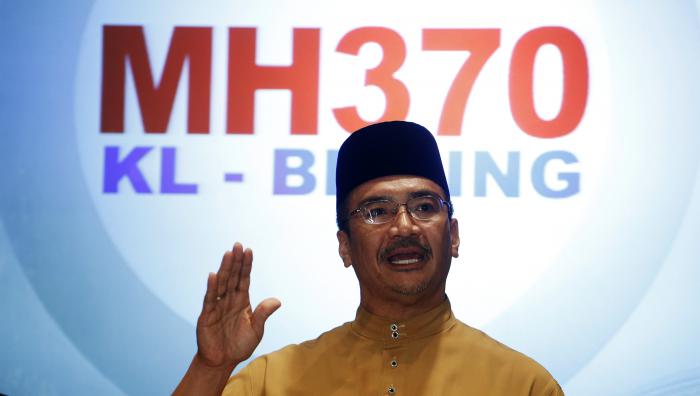 PHUKET: An investigation into a missing Malaysian jetliner, now into its second week, is focusing more on the possibility of foul play as evidence suggests it was deliberately flown hundreds of miles off course, sources familiar with the Malaysian probe said.
Two sources told Reuters that military radar data showed an unidentified aircraft that investigators suspect was Malaysia Airlines Flight MH370 following a commonly used navigational route toward the Middle East and Europe when it was last spotted early on March 8, northwest of Malaysia.
That course – headed into the Andaman Sea and towards the Bay of Bengal in the Indian Ocean – could only have been set deliberately, either by flying the Boeing 777-200ER jet manually or by programming the auto-pilot.
A third source familiar with the investigation said inquiries were focusing more on the theory that someone with knowledge of navigational waypoints – used by airlines to track established commercial flight paths – had diverted the flight off its scheduled course from Kuala Lumpur to Beijing.
"What we can say is we are looking at sabotage, with hijack still on the cards," said the source, a senior Malaysian police official.
A U.S. source familiar with the investigation said there was also discussion within the U.S. government that the plane's disappearance might have involved an act of piracy.
There has been no trace of the plane, which was carrying 239 people, nor any sign of wreckage as the navies and military aircraft of more than a dozen countries scour the seas on both sides of peninsular Malaysia.
India has deployed ships, planes and helicopters from the remote, forested and mostly uninhabited Andaman and Nicobar Islands, at the juncture of the Bay of Bengal and the Andaman Sea.
"This operation is like finding a needle in a haystack," said Harmeet Singh, spokesman for the armed forces in the islands.
Malaysian Transport Minister Hishammuddin Hussein said he could not confirm the last heading of the plane or if investigators were focusing on sabotage.
"A normal investigation becomes narrower with time … as new information focuses the search, but this is not a normal investigation," he told a news conference. "In this case, the information has forced us to look further and further afield."
Investigators were still looking at four or five possibilities, including a diversion that was intentional or under duress, or an explosion, he said. Police would search the pilot's home if necessary and were still investigating all passengers and crew on the plane, he added.
Indian Ocean 'biggest challenge'
Britain's Inmarsat said "routine, automated signals" from MH370 were seen on its satellite network during the plane's flight from Kuala Lumpur and had been shared with authorities, but gave no other details.
On Thursday, two sources close to the investigation said satellites had picked up faint electronic pulses from the aircraft after it went missing, but added the signals gave no immediate information about where the jet was heading and little else about its fate.
One industry source with knowledge of the situation said it would be possible to figure out the location of MH370 by calculating the distance from the satellite to the plane and the angle of elevation. The source said such information about MH370 could become available in the next few days.
Malaysia's civil aviation chief said on Friday the government was working with U.S. investigators to establish if there was any satellite information that could help locate the airliner.
If the jetliner did fly into the Indian Ocean, a vast expanse with depths of more than 7,000 metres (23,000 feet), the task faced by searchers would become dramatically more difficult. Winds and currents could shift any surface debris tens of nautical miles within hours.
"Ships alone are not going to get you that coverage, helicopters are barely going to make a dent in it and only a few countries fly P-3s (long-range search aircraft)," William Marks, spokesman for the U.S. Seventh Fleet, told Reuters.
"So this massive expanse of water space will be the biggest challenge."
The U.S. Navy was sending an advanced P-8A Poseidon plane to help search the Strait of Malacca, a busy sealane separating the Malay peninsula from the Indonesian island of Sumatra. It had already deployed a Navy P-3 Orion aircraft to those waters.
Last radar sighting
The last sighting of the aircraft on civilian radar screens came shortly before 1:30 a.m. last Saturday, less than an hour after take-off. It was flying across the mouth of the Gulf of Thailand on the eastern side of Malaysia, heading towards Beijing.
Malaysia's air force chief said on Wednesday that an aircraft that could have been the missing plane was plotted on military radar at 2:15 a.m., 200 miles (320 km) northwest of Penang Island off Malaysia's west coast.
This position marks the limit of Malaysia's military radar in that part of the country, a fourth source familiar with the investigation told Reuters.
Malaysia says it has asked neighbouring countries for their radar data, but has not confirmed receiving the information. Indonesian and Thai authorities said on Friday they had not received an official request for such data from Malaysia.
The fact that the plane – if it was MH370 – had lost contact with air traffic control and was invisible to civilian radar suggested someone on board had turned off its communication systems, sources said.
They also gave new details on the direction in which the unidentified aircraft was heading – following aviation corridors identified on maps used by pilots as N571 and P628 – routes taken by commercial planes flying from Southeast Asia to the Middle East or Europe.
Hishammuddin said it remained unclear if that aircraft was MH370.
— Phuket Gazette Editors
Keep in contact with The Thaiger by following our
Facebook page
.


Find more SE Asian News courtesy of The Thaiger.

Broke? Find employment in Southeast Asia with JobCute Thailand and SmartJob Indonesia. Rich? Invest in real estate across Asia with FazWaz Property Group or get out on a yacht anywhere with Boatcrowd. Even book medical procedures worldwide with MyMediTravel, all powered by DB Ventures.

Powerful 6.4 earthquake kills five in the Philippines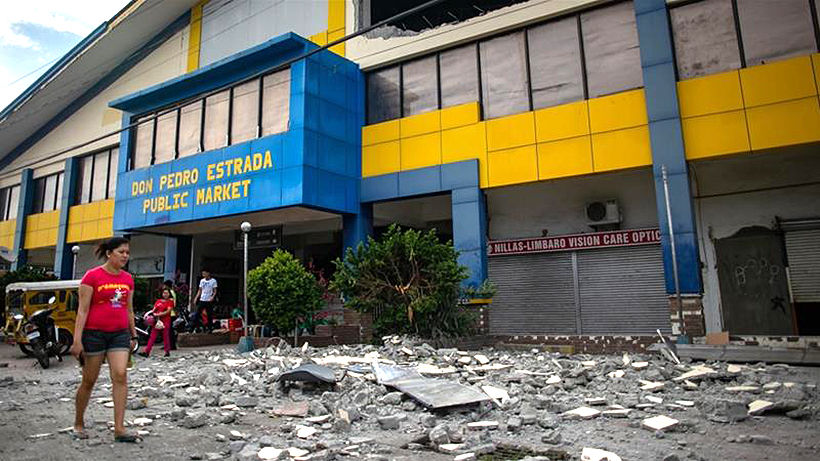 PHOTO: AFP
A strong 6.4 magnitude earthquake has struck the southern Philippines, killing five, including one child, destroying property and disrupting power supply. The death toll is expected to rise.
The powerful quake was felt across the Mindanao region, even causing a 3-storey shopping mall to burst into flames. Residents were evacuated and a child was killed when a house collapsed in the town of Datu Paglas.
AFP reports that the quake was 14 kilometres deep and followed by two aftershocks. The Philippines is part of the "Ring of Fire", a zone of constant seismic activity that stretches from Japan through Southeast Asia and across the Pacific.
Several injuries have been reported as a result of falling debris. The shopping mall that caught fire was evacuated when the quake struck, but it's not yet known if there were still people inside as the fire took hold.
The mall was still on fire three hours later as nearly 100 firemen battled to put it out.
Residents on the coast in Davao fled to higher ground fearing a tsunami, even though a government seismologist reassured people there was no tsunami risk as the quake had occurred inland.
It's understood that prisoners in the municipal jail in the town of Bansalan were also let out, but placed in handcuffs and held outside for the duration of the evacuation.
SOURCE: AFP
Keep in contact with The Thaiger by following our
Facebook page
.
Key ally rejects PM Johnson's Brexit plan – Sterling sags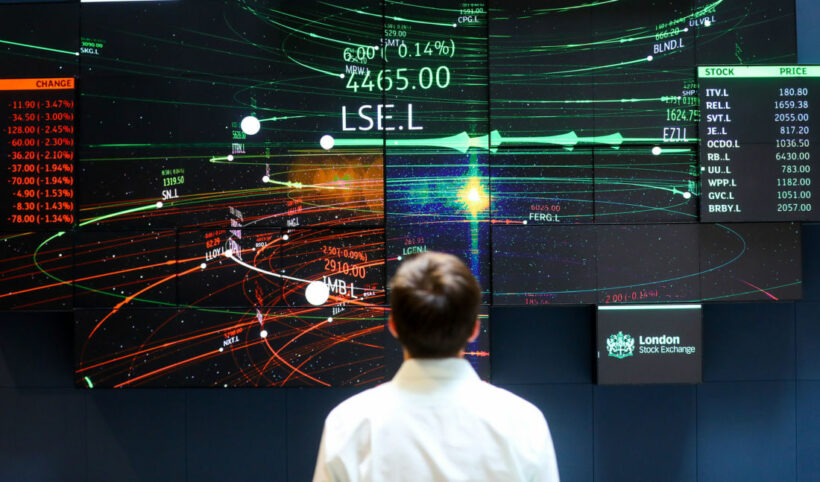 The British Pound tumbled again today after UK PM Boris Johnson's key ally in parliament said it "could not support" his plans for a Brexit deal, throwing a spanner in the works – just as Britain and the EU were closing in on an agreement.
The comment caused an immediate reaction from this morning's Asia Pacific markets.
After years of wrangling, the two sides said they were edging towards the basis for a treaty allowing Britain to avoid an economically catastrophic "no-deal" exit from the European Union.
With both teams working through the night, EU negotiator Michel Barnier said there had been "good progress, and work is ongoing", while France's deputy foreign minister said Thursday a deal was "within reach but is not guaranteed".
There had been optimism that a deal was in the offing, just two weeks before Britain is due to leave the bloc, as they worked towards a solution on the vexed question of British-ruled Northern Ireland.
But Northern Ireland's Democratic Unionist Party (DUP) dropped a bombshell hours before the start of a crunch EU summit Thursday, saying it cannot support the plan.
"As things stand, we could not support what is being suggested on customs and consent issues, and there is a lack of clarity" on Value Added Tax, the DUP, which props up Johnson's government, said in a statement on Twitter.
"We will continue to work with the Government to try and get a sensible deal that works for Northern Ireland and protects the economic and constitutional integrity of the United Kingdom."
DUP leader Arlene Foster had met Johnson several times this week to discuss the progress of talks and had described as "nonsense" previous reports that she was ready to give way.
The pound, which earlier in the day was hovering at five-month highs around $1.2877 sank to $1.2750 before edging back slightly, while it also lost ground to the euro.
The DUP are against any deal that would tie Northern Ireland to EU rules but cut the rest of the United Kingdom loose.
Markets react
In early trade, London's FTSE added 0.1%, Paris was flat and Frankfurt eased 0.2%. In Asia, most markets were in the red, with traders unable to take advantage of weak US retail data that raised the chances of another Federal Reserve interest rate cut. Comments in the Fed's Beige Book update on the economy also pointed to a slowdown.
Hong Kong added 0.7% but Shanghai finished 0.1% lower and Tokyo lost 0.1%.
Sydney sank 0.8%, Singapore shed 0.7% and Seoul retreated 0.2%t, with Wellington and Manila also off. There were gains in Taipei, Mumbai, Bangkok and Jakarta.
Speculation about a possible US rate cut provided support to higher-yielding currencies against the dollar, with the Australian dollar 0.6 percent up and the South Korean won 0.1 percent stronger. The Thai baht, the Mexican peso and the South African rand also posted healthy gains.
Oil prices fell after data pointed to a sharp rise in US stockpiles that reinforced worries about the impact on demand from the China-US trade war and the global economic slowdown.
Key markets today
Pound/dollar: DOWN at $1.2784 from $1.2817 at 2100 GMT
Euro/pound: UP at 86.65 pence from 86.33 pence
Euro/dollar: UP at $1.1081 from $1.1073
Dollar/yen: UP at 108.80 yen from 108.71 yen
London – FTSE 100: UP 0.1 percent at 7,175.09
Tokyo – Nikkei 225: DOWN 0.1% at 22,451.86 (close)
Hong Kong – Hang Seng: UP 0.7% at 26,848.49 (close)
Shanghai – Composite: DOWN 0.1% at 2,977.33 (close)
West Texas Intermediate: DOWN 56 cents at $52.80 per barrel
Brent North Sea crude: DOWN 55 cents at $58.87 per barrel
New York – Dow: DOWN 0.1% at 27,001.98 (close)
SOURCE: Agence France-Presse
Keep in contact with The Thaiger by following our
Facebook page
.
EU and UK zone in on possible breakthrough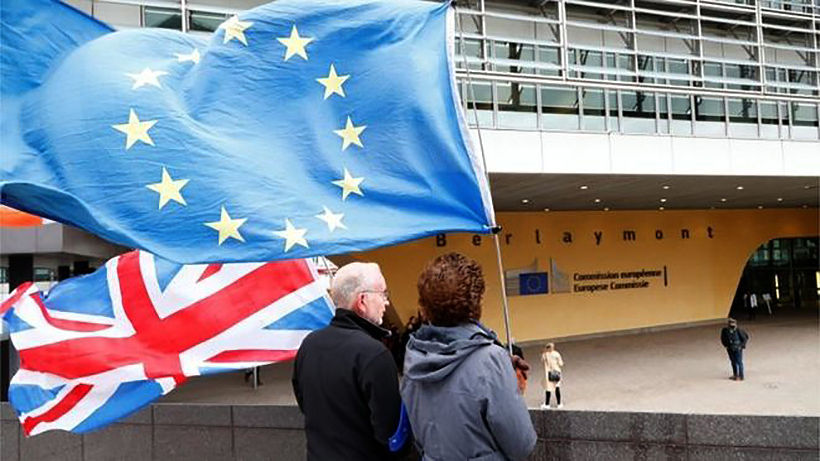 British and European negotiators headed back into intense negotiations on a draft Brexit deal after late-night talks brought them closer but so far fails to confirm an elusive breakthrough.
Reports that Britain has softened its stance on the customs status of Northern Ireland in order to clinch an accord at this week's European summit had raised hopes that a chaotic "no-deal Brexit" can be avoided and is driving the pound higher.
But a marathon overnight negotiating session in the EU's Brussels headquarters brought them to the eve of the meeting with still some distance to go to agree the wording of a treaty to govern the terms of Britain's October 31 departure from the bloc.
"The teams worked into the night and continue to make progress. The teams will meet again this morning," a UK official said, describing the talks as "constructive". He and EU officials said the teams would get back to work at around 9am.
A senior European diplomat told AFP that the negotiators had begun to transcribe the British offer into a legal text that could eventually go before the 28 EU national leaders on Thursday at their European Council summit which begins on Thursday.
But there remain some important differences, he cautioned, while a European official, speaking on condition of anonymity as closed-door negotiations continue, played down hopes that any text would be finalised Wednesday.
Even if a text is prepared for the leaders this week – or if, as many observers in Brussels expect, an extraordinary summit is called later – any deal would have to be approved by a skeptical British parliament, which holds a special session on Saturday.
By agreeing to a form of customs boundary in the Irish Sea, Britain could allow its province of Northern Ireland to remain under EU rules, prevent a return to a hard land border with EU member Ireland and salvage a negotiated withdrawal.
But Prime Minister Boris Johnson may struggle to convince hardline Conservative eurosceptic MPS and his allies from Northern Ireland's loyalist Democratic Unionist Party (DUP) to accept this concession — less than three weeks before Britain is due to leave the EU.
Nevertheless, EU negotiator Michel Barnier and British Brexit minister Stephen Barclay judged that a deal was close enough to justify officials working into the early hours of Wednesday morning.
Barnier had said a text must be on the table by Wednesday if member state governments are to have a chance to consider it before the summit, because the 28 national leaders have no plans to themselves debate the details of the agreement.
But if, as now seems likely, the Wednesday deadline is missed, officials said talks could instead resume next week and a special summit be called just in time for Johnson to fulfil his pledge to lead Britain out of the bloc on October 31.
European leaders warn they will not let Britain use Northern Ireland as a back door to the single market and Barnier said Tuesday that "it is high time to turn good intentions into legal text."
Yesterday, German Chancellor Angela Merkel outlined why EU officials are driving a hard bargain and hoping Britain will commit to a "level playing field" in post-Brexit trade and commerce.
"One thing is clear, Britain will develop into another competitor on the doorstep of Europe. And therefore the EU will be challenged to become more competitive and to assume geopolitical responsibility."
Glimmers of hope
"The last moment is always a bit later than you think," one German government official told AFP, suggesting Brexit would have to be postponed beyond the end of the month if talks are to reach a successful conclusion.
More than three years after Britain's 2016 referendum vote to leave the European bloc, talks remain stuck on how to avoid customs checks on the border between British-ruled Northern Ireland and EU-member Ireland.
The EU has reservations about London's proposed customs arrangements and the role for Northern Ireland's Stormont assembly in giving consent to the plans.
In London, DUP leader Arlene Foster told the BBC that she wanted to support a deal, but would not do so if she felt it divided Northern Ireland from the rest of the UK and added that without her party's support "everybody knows" it would not pass in parliament.
If no deal is reached by Saturday, Johnson will fall foul of a British law demanding he ask the EU to postpone Brexit for a third time rather than risk a potentially disastrous "no deal" departure.
SOURCE: Agence France-Presse
Keep in contact with The Thaiger by following our
Facebook page
.