Phuket Gazette World News: Germany, France demand No Spy accord with US; UN warns Myanmar over anti-Muslim violence; China H7N9 bird flu fears rise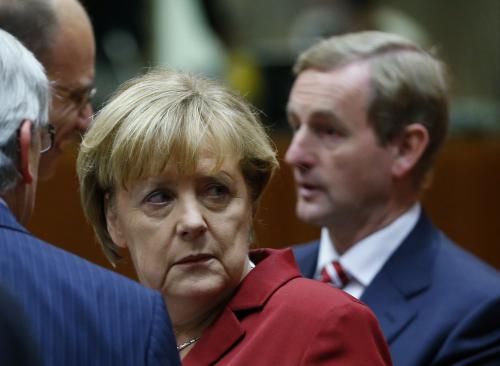 PHUKET MEDIA WATCH
– World news compiled by Gazette editors for Phuket's international community
Germany, France demand no-spy agreement with U.S.
Reuters / Phuket Gazette
PHUKET: German Chancellor Angela Merkel demanded on Thursday that the United States strike a "no-spying" agreement with Berlin and Paris by the end of the year, saying alleged espionage against two of Washington's closest EU allies had to be stopped.
Speaking after talks with EU leaders that were dominated by allegations that the U.S. National Security Agency had accessed tens of thousands of French phone records and monitored Merkel's private mobile phone, the chancellor said she wanted action from President Barack Obama, not just apologetic words.
Germany and France would seek a "mutual understanding" with the United States on cooperation between their intelligence agencies, and other EU member states could eventually take part.
"That means a framework for cooperation between the relevant (intelligence) services. Germany and France have taken the initiative and other member states will join," she said.
In a statement issued after the first day of the summit, the EU's 28 leaders said they supported the Franco-German plan.
Merkel first raised the possibility of a "no-spying" agreement with Obama during a visit to Berlin in June this year, but nothing came of it. The latest revelations, part of the vast leaks made by former U.S. data analyst Edward Snowden, would appear to have renewed her determination for a pact.
The United States has a "no-spying" deal with Britain, Australia, New Zealand and Canada, an alliance known as "Five Eyes" that was struck in the aftermath of World War Two.
But there has traditionally been a reluctance to make similar arrangements with other allies, despite the close relations that the United States and Germany now enjoy.
Merkel said an accord with Washington was long overdue, given the shared experiences the countries face.
"We are in Afghanistan together. Our soldiers experience life threatening situations. They sometimes die in the same battles," she said.
"The friendship and partnership between the European member states, including Germany, and the United States is not a one-way street. We depend on it. But there are good reasons that the United States also needs friends in the world."
Collective anger
As EU leaders arrived for the two-day summit there was near-universal condemnation of the alleged activities by the NSA, particularly the monitoring of Merkel's mobile phone, a sensitive issue for a woman who grew up in East Germany, living under the Stasi police force and its feared eavesdropping.
Some senior German officials, and the German president of the European Parliament, have called for talks between the EU and United States on a free-trade agreement, which began in July, to be suspended because of the spying allegations.
Merkel, whose country is one of the world's leading exporters and stands to gain from any trade deal with Washington, said that was not the right path to take, saying the best way forward was to rebuild trust.
The series of Snowden-based leaks over the past three months have left Washington at odds with a host of important allies, from Brazil to Saudi Arabia, and there are few signs that the revelations are going to dry up anytime soon.
Britain's Guardian newspaper reported on Thursday that one NSA contact, a U.S. official, had provided the telephone numbers of 35 world leaders that had then been monitored.
As well as raising questions about the EU-US trade negotiations, the spying furore could also have an impact on data-privacy legislation working its way through the EU.
The European Parliament this week backed legislation, proposed by the European Commission in early 2012, that would greatly toughen EU data protection rules dating from 1995.
The new rules would restrict how data collected in Europe by firms such as Google and Facebook is shared with non-EU countries, introduce the right of EU citizens to request that their digital traces be erased, and impose fines of 100 million euros $138 million (85 million pounds) or more on rule breakers.
The United States is concerned the regulations, if they enter into law, will raise the cost of handling data in Europe. Google, Yahoo!, Microsoft and others have lobbied hard against the proposals.
Given the spying accusations, France and Germany – the two most influential countries in EU policy – may succeed in getting member states to push ahead on negotiations with the parliament to complete the new data regulations by 2015.
For the United States, it could substantially change how data privacy rules are implemented globally.
Violence against Muslims threatening Myanmar reforms: U.N. envoy
Reuters / Phuket Gazette
PHUKET: Violence against a Muslim minority in Myanmar is feeding a wider anti-Muslim feeling that poses a serious threat to the country's dramatic economic and political reforms as it emerges from half a century of military rule, a U.N. envoy said on Thursday.
The government says at least 192 people were killed in June and October 2012 clashes between ethnic Rakhine Buddhists and Rohingya Muslims, most of whom Myanmar deem illegal immigrants from Bangladesh, despite roots going back generations.
The clashes led to unrest elsewhere in the country, where other groups of Muslims have been targeted, including Kamans, who are of different ethnicity from Rohingyas. An estimated 5 percent of Myanmar's population of about 60 million is Muslim.
"The president (Thein Sein) has made some commendable public speeches in which he has emphasized the need for trust, respect and compassion between people of different faiths and ethnic groups in Myanmar," said Tomas Ojea Quintana, U.N. special rapporteur on the situation in human rights in Myanmar.
"However, more needs to be done by the government to tackle the spread of discriminatory views and to protect vulnerable minority communities," he told the U.N. General Assembly's Third Committee, which deals with human rights issues.
Thein Sein heads a quasi-civilian government installed in 2011 after Myanmar's military stepped aside. Under his reforms, opposition leader and Nobel peace prize laureate Aung San Suu Kyi, who spent 15 years under house arrest, has been allowed back into politics and has made a number of visits abroad.
"In our view the recent dramatic democratic changes in Myanmar were a clear demonstration of the changes of mindset in the government," a representative of the Myanmar U.N. mission told the Third Committee. Myanmar is also known as Burma.
"At the critical time of democratic transition no country is immune from challenges. Myanmar went through unfortunate communal violence in Rakhine state sparked by a brutal crime. We very much regret loss of life and property caused to both communities," he said.
The violence in northern Rakhine State, one of Myanmar's poorest regions that is home to 1 million mostly stateless Rohingya Muslims, has continued this year. Dozens more have been killed and 140,000, mostly Rohingya, have been left homeless.
"The situation in Rakhine State has fed a wider anti-Muslim narrative in Myanmar, which is posing one of the most serious threats to the reform process," Quintana said. "Rakhine State remains in a situation of profound crisis."
"The underlying issue of discrimin
— Phuket Gazette Editors
World News

Join the conversation and have your say on Thailand news published on The Thaiger.
Thaiger Talk is our new Thaiger Community where you can join the discussion on everything happening in Thailand right now.
Please note that articles are not posted to the forum instantly and can take up to 20 min before being visible. Click for more information and the Thaiger Talk Guidelines.