Phuket Gazette: Rebels release UN peacekeepers; UN calls on Israel to release prisoners; Inmates escape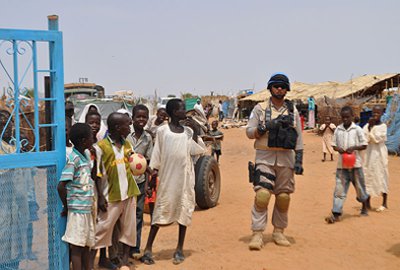 PHUKET MEDIA WATCH
– World news compiled by Gazette editors for Phuket's international community
Rebels release peacekeepers in Sudan's Darfur
PHUKET (news Wires): More than 50 international peacekeepers and other personnel who were blockaded by rebels in northwestern Darfur on Sunday have been allowed to leave, officials at the African Union-United Nations Mission in Darfur (UNAMID) confirmed yesterday.
The 55-person peacekeeping contingent was blocked by more than 100 armed men belonging to the Justice and Equality Movement (JEM) while conducting a long-range patrol in the village of Shegeg Tova in Darfur, a region in western Sudan, about 60 kilometers (37 miles) from its team site in Umm Baru.
Rebels initially accused the peacekeeping patrol of cooperating with Sudanese security services, but most of them were allowed to leave on Monday after negotiations. A Yemeni police advisor and two Sudanese language assistants were being held until yesterday, when rebels agreed to release them without any conditions.
"Our officers and their troops demonstrated true resolve, courage and compassion in facing down a large contingent of armed JEM rebels who were holding three UNAMID personnel," said Ibrahim Gambari, head of UNAMID. "Our troops held their ground; they called in reinforcements and they refused to leave the area without all personnel back on the patrol, including the Yemeni police advisor and two Sudanese language assistants. This afternoon everyone has returned, without injury and without any conditionality."
Gambari condemned the blockage of the peacekeeping patrol, which consisted of 50 Senegalese troops in addition to three police advisors and two language assistants. "Our peacekeepers criss-cross Darfur every day to help bring security to civilians who continue to suffer the effects of conflict. We have a mandate to execute in all parts of Darfur," he said, adding that any hostile act against a UN peacekeeper is a violation of international humanitarian law and a possible war crime.
More than 23,000 troops, military observers and police officers and nearly 4,500 civilians serve with UNAMID, which assumed peacekeeping duties from an earlier African Union mission at the start of 2008. A total of 35 UNAMID blue helmets have been killed in the line of duty while serving in Darfur.
The UNAMID force is tasked with protecting civilians, promoting an inclusive peace process and help ensuring the safe delivery of humanitarian assistance across Darfur, an arid region on Sudan's western flank. Fighting and large-scale displacement has convulsed the region since 2003 when rebels took up arms against the Government, whose military forces responded with the support of allied militiamen.
UN calls on Israel to release Palestinian prisoner on hunger strike
PHUKET (news Wires): The United Nations Special Rapporteur on the situation of human rights in the Palestinian territories, Richard Falk urged the Israeli government to release Palestinian prisoner Khader Adnan who is being held without charges.

Adnan, a leader in the Islamic Jihad, was detained in December 2011 near the northern West Bank city of Jenin and has been held since without charges. An Israeli military court previously sentenced the 33-year-old to four months in administrative detention and upheld his detention order after rejecting an appeal.

Yesterday marked the 66th day of Adnan's hunger strike, which he began a day after his arrest on December 17. "I am informed that Mr. Adnan's health has already suffered irreparable damage, he is in jeopardy of dying at any moment," Falk said at the end of a 10-day fact-finding mission to the region. "I reiterate my call on the Government of Israel to uphold Mr. Adnan's rights, taking full account of the extreme urgency of the situation."

According to the United Nations, there are an estimated 4,400 Palestinian detainees in Israeli prisons, including approximately 300 Palestinians who are detained without charges under the label of so-called administrative detention. "I have requested information regarding each of these persons, and I intend to follow up on each case and address this matter in my forthcoming report to the Human Rights Council," Falk said.

Falk's call to free Adnan immediately comes amid media reports that Israel may be close to releasing him. One of Adnan's lawyer was quoted as saying by Al Jazeera that Israel has agreed to free him, but gave no details. It came hours before the supreme court is to hear an urgent appeal for his release.

Adnan said he will continue the hunger strike, the longest ever in the history of Palestinian prisoners in Israeli jails, until his release.


30 inmates escape after dozens die in Mexican prison riot
PHUKET (news Wires): Dozens of prisoners were reported missing on Monday after a riot broke out at a prison in northern Mexico a day earlier, killing 44 people, officials said.

The riot broke out at around 2am local time on Sunday after a discussion between two inmates, purportedly between two rival members of the Gulf and Zetas drug cartels, escalated at the prison in Apodaca, a city northeast of the metropolitan area of Monterrey in Nuevo León state.

Nuevo León Public Security spokesman Jorge Domene Zembrano said the riot was likely triggered as a distraction, as 30 inmates were later reported missing, 25 of them under federal jurisdiction. Authorities have announced a 10 million pesos (US$786,000) reward for information leading to their arrests.

Following the incident on Sunday, seventeen prison guards, as well as prison chief Gilberto Ceseña, were all arrested and are currently being investigated. Zembrano also questioned how prison cells were open at such hours of the morning, which ultimately led to the deadly riot.

Nuevo León state government officials have requested aid from National Police forces and the National Defense Ministry for security operations at the prison, which has been overpopulated for several years. Following the incident, family members of inmates at the prison clashed with guards after failing to get clear answers from authorities. A protest was later organized which blocked a nearby highway.

Personnel from the State Human Rights Commission are also investigating the incident as the riot is the deadliest in Nuevo León's history.

Prison outbreaks and prison riots occur frequently in Mexico. In early January, 31 inmates were killed when two groups of inmates clashed at a penitentiary in the municipality of Altamira, which is located at the southern tip of the state of Tamaulipas and on the Gulf of Mexico. Local authorities said the inmates used self-made weapons during the fight.

And in mid-October 2011, a total of 20 inmates were killed when two inmates began fighting at a prison in the city of Matamoros, located in the state of Tamaulipas near the U.S. border. Other inmates joined the fight.

Mexico has been struggling to cope with an influx of criminals as President Felipe Calderón continues with his campaign against organized crime and drug cartels. According to official figures, at least 12,903 people died as a result of drug-related violence between January and September 2011, although figures for the entire year are not yet available. This will likely bring the total figure for 2011 to more than 17,000, the highest annual number yet.

— Phuket Gazette Editors
Now you can study the success of K-pop band BTS – University of California, Berkeley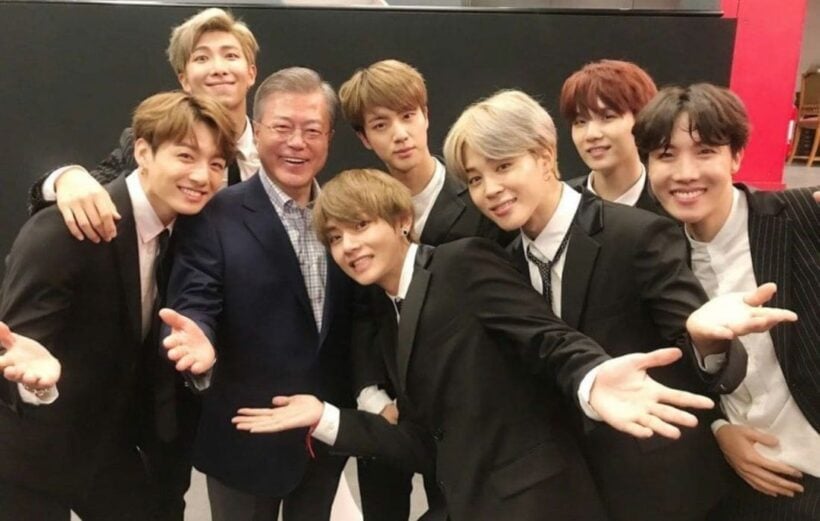 PHOTO: BTS members posing with South Korean President Moon Jae In
400 million views, 500 million, 600 million. Just scroll through the group's songbook on YouTube from the past five years and you will be watching music history in the making – a success built on a new pop genre, new 'music business' model and seven young South Koreans hell-bent on succeeding in the music world, beyond South Korea.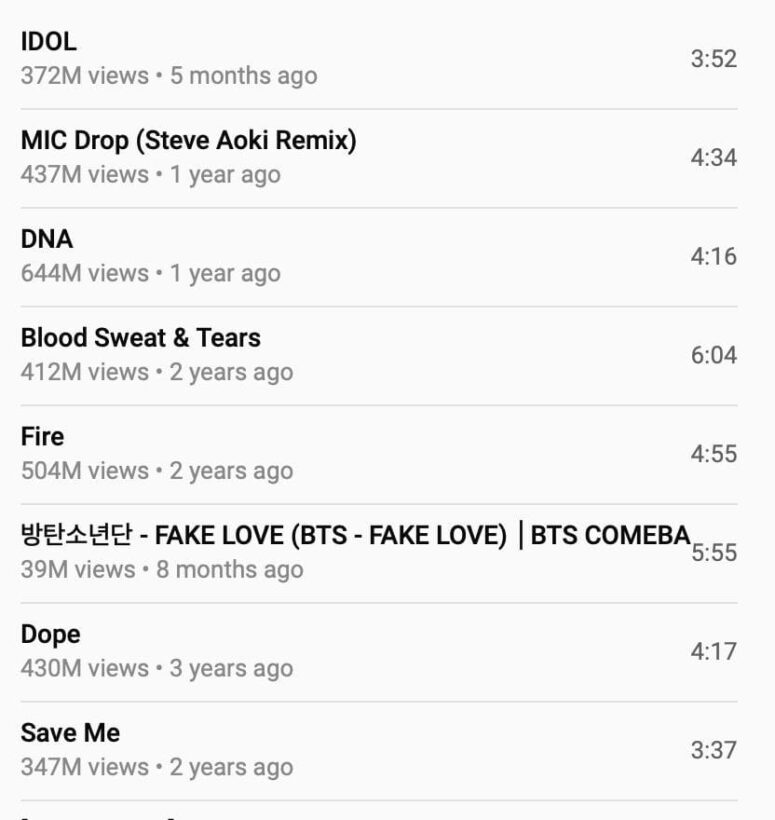 Now, the global success of K-pop act BTS lies at the core of an academic course launched at the University of California, Berkeley. The student-run course has been announced on the university's website as part of UC Berkeley's Democratic Education at Cal program.
The group – consisting RM, J-Hope, Suga, V, Jungkook, Jimin and Jin – have amassed a social media following (called ARMY), ignited live audiences with their happier sharp choreography and won international awards. It hasn't all been easy and their story, from seven teenagers living in one dorm in Seoul, to international music stars has lessons for all interested in modern pop music.
On the course "Next Generation Leaders: BTS" students will learn about the K-pop boy band's growing global impact, which led to their immense success.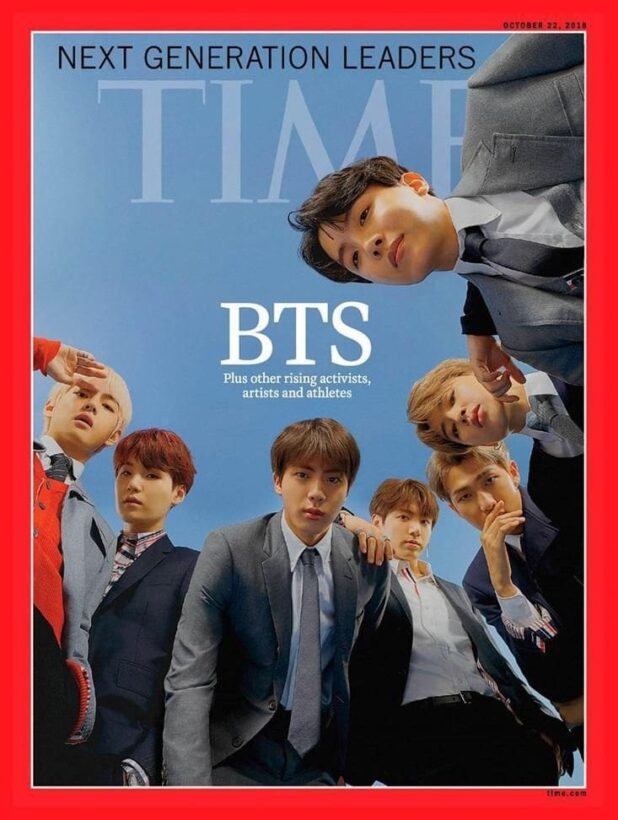 The DeCal program allows students to create and facilitate their own classes on a variety of subjects, as reported by Yonhap. The BTS class is an option for media students at UC Berkeley and will be offered for the first time in spring.
The course outline for "Next Generation Leaders: BTS" on the school's website reads: "This course will focus on Korean boy group BTS and their global impact. We will attempt to explore the group's history, artistry, philanthropy, and many other aspects in order to analyze their growing impact in society as well as their international success."
It would also dive into the intricate world known as 'Bangtan Universe' that the group has created through its album concepts and videos. Media articles and interviews would be utilized as well, and students would come up with theories about the group's success.
The orientation session for the course was held on Feb. 5, and a Twitter account has been dedicated to the course. A photo on Twitter showed the enrolled students watching a video of BTS' acclaimed speech during a United Nations General Assembly session in September. BTS fans expressed their support for the program on Twitter.
BTS attended this year's Grammy Awards in Los Angeles and made history as the first K-pop presenters at the event. The group's album Love yourself: Tearwas nominated in the Best Recording Package category. They made history in 2018 with two Number One albums on the Billboard Top 200 charts.
Flying into history, the mighty Airbus A380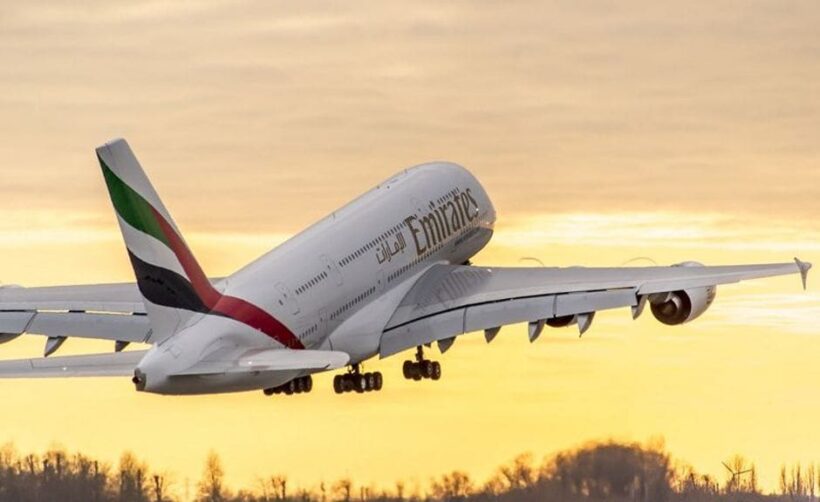 In an era where airlines are now run by accountants instead of pioneers, aviators or passionate flyers, it's no wonder we're seeing the passing of an important aviation milestone this week.
The Airbus A380, a passenger favourite, failed to ignite the interest it needed to sustain new orders and and a continuation of the program of building, selling and servicing the world's largest passenger aircraft. With its first flight in 2007, the demise of the program just 12 years later is a sad day for Airbus. Although they've largely paid for the enormous investment with the sales racked up to date, the company will fail to capitalise on the blood, sweat and tears of such an astonishing aviation engineering feat.
As of today, there are 313 firm orders from 16 customers for the passenger version of the A380-800. 234 have already been delivered to 13 customers as of last month (January 2019).
I recall seeing my first A380 at Melbourne "Tullamarine" Airport back in 2007 when early-adopter QANTAS toured their first A380 around the nation's airports. Compared to every other aircraft flying at the time, including the mighty 'Jumbo Jet', the Boeing 747 (the 747-400 was the popular model still flying at the time), the mega Airbus was a scene-stealer. It was enormous but also, as it limped off runways, a majestic beast that defied gravity.
To get such a mighty plane into the air, before it came to the end of existing runways, took a lot of refinement in wing design and new engines. But that was just the start – the things passengers wouldn't really notice.
Inside, the proportions were astonishing. If configured as all-economy seating they could carry up to 800 passengers. No airline decided to go in that direction, instead setting up three-class configurations on the two floors of seating. Most airlines were carrying 450-500 passengers.
Ironically, the month that Airbus Industries announced to the world the end of the A380 program, it was also the 50th anniversary of the launch of the first Boeing Jumbo 747, the aircraft Airbus was hoping to eclipse in size, economy and passenger-carrying capacity. The Jumbo, being sold now as the 747-800, is still being manufactured, outlasting its European competitor.
Commercially, the superjumbo's days are now numbered. The announcement from Airbus follows the cancellation of several orders by key airlines, principally the UAE Emirates and Japan's ANA.
But with Airbus' continuing mechanical and service support, the current A380s have potentially decades of flying ahead. We might still be able to enjoy their size, service and quietness into the 2040s, maybe beyond.
I flew on the A380 in Business, Premium Economy and Economy classes over a decade and thoroughly enjoyed the experience. Whist the seating was really nothing exciting (the accountants made sure they were still packing in the seat), there was a sense of space unknown on any other aircraft.
But, for passengers, the most commonly noted experience on the A380 was the quietness. You could have a normal-voice conversation where usually you had to talk over the dull roar of the engines in other aircraft.
(This is in contrast with the noisiest passenger plane I ever flew on in the late 1960s, the British-built Vickers VC10. Touted as the 'whisper jet' of course it was noisiest plane around, especially if you sat down the back where the pairs of engines, mounted either side of the tail, made any conversation impossible.)
As the flying leviathan would thunder along the runways you are pushed back into your seat but there was little fuss or drama sitting inside. Although you hoped it would lift its nose before it go the end of the runway, there was little sense that you were accelerating to take-off speed.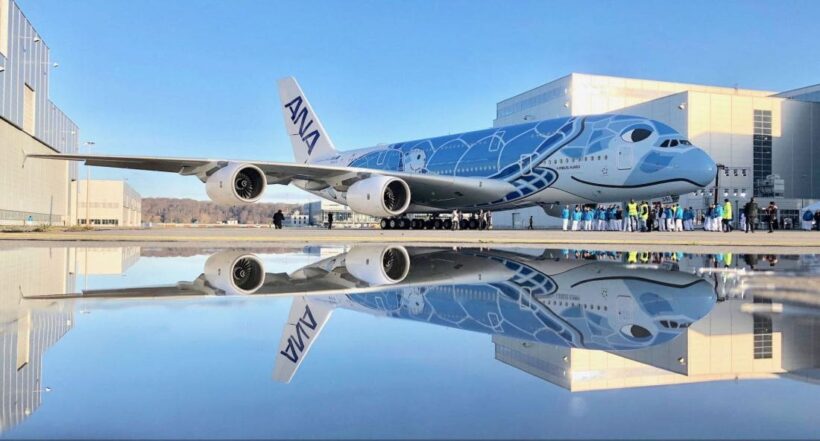 The promise of greater luxury in the sky was one of the selling points of the A380 for fliers used to the cramped conditions of smaller aircraft or tight seating configurations, even in bigger machines like the Boeing 747 and 777.
Beds, staterooms, bars, butlers, saunas – the start-up airlines trotted out the fancy configurations for first class customers. Of course 99.9% of flyers would, as usual, be crammed into the same same economy seats with the crying babies and queues at the toilets.
And, as memorable as a flight on the A380 would be, the food was always crap – all airline food is crap (has anyone actually chosen to fly one airline or another because they had better food?)
Whilst Airbus spent the last decade trying to convince world airlines that the A380 was the 'future of aviation', the designs were already on the drawing board for smaller, more flexible, nimble and economical aircraft before the first mega-Airbus got off the ground.
Boeing's 787 program, its updated 777 and even Airbus' own A350 were able to carry customers for lower cost-per-passenger than the A380. And that's ALL that matters now.
Whilst it remains an inspiring, even beautiful, plane, the days of passion in the skies are over. The Juan Tripps and Howard Hughes – early aviators and businessmen who were behind the 'ideas' of the great aircrafts of the 40s, 50, 60s and 70s – no longer exist. Running an airline now is a cut-throat numbers game where passenger needs and comfort are the lowest priority.
The wonder of aviation, the joy of flying, the excitement of travel, is now replaced by long immigration cues, hordes of other passengers, cramped seating and crap food (I know, it's just a bugbear of mine – I never touch the soggy rubbish served on planes).
So it's a sad farewell to this majestic plane but, like opera diva Dame Nellie Melba, the mega-jet will be making many more appearances despite announcements of her retirement.
I hope you get the chance to fly on an Airbus A380 if you haven't so far. And consider the dreams and skills that were employed to make this engineering marvel reach for the sky.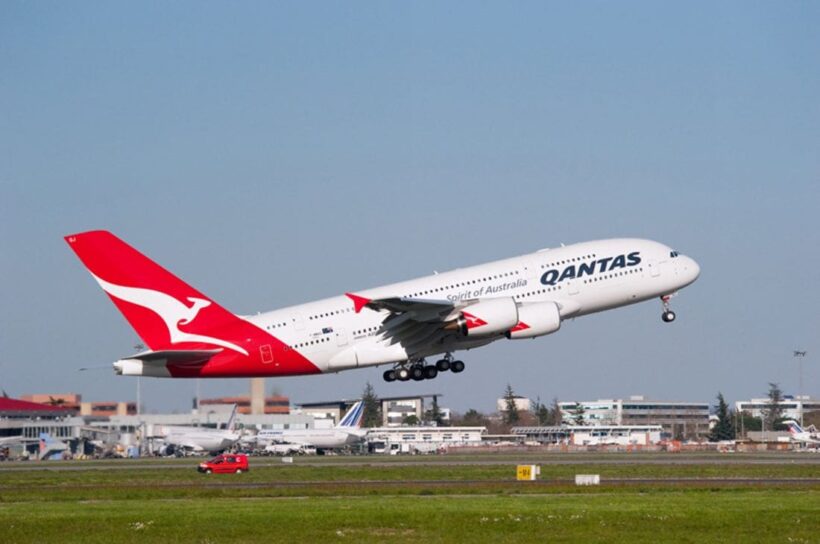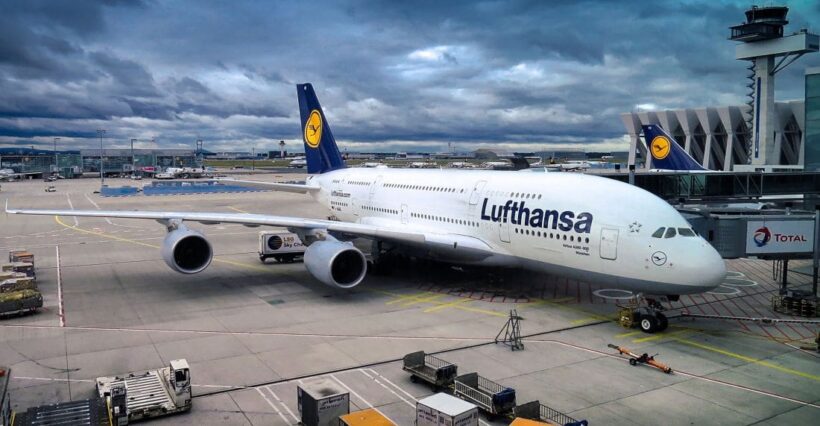 Airbus signals end to A380 production, end of an era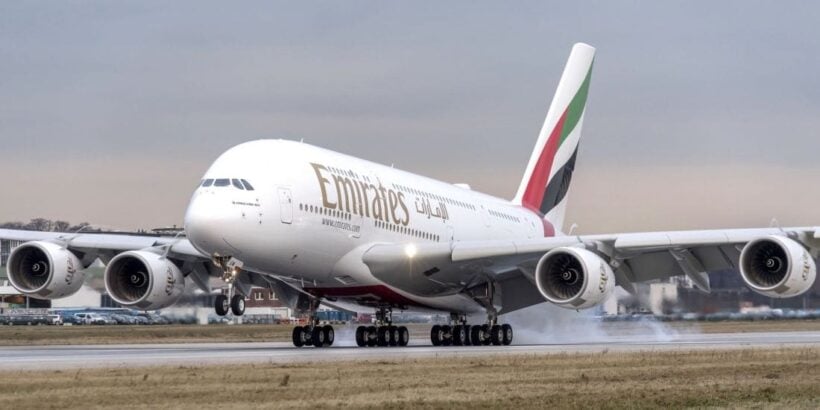 Emirates Airlines says it's reducing its Airbus A380 orders from 162 to 123 aircraft. They say this follows a review of its operations and developments in aircraft and engine technologies.
The A380 is the double-decker mega aircraft that was developed as a new-age rival to the successful Boeing 747 'Jumbo' jet. Whilst popular for passengers with its spacious size and very quiet operation, it wasn't popular for world airlines.
Emirates will take delivery of 14 more A380s over the next two years, the company says. As a consequence, and given the lack of order backlog with other airlines, Airbus says they will cease deliveries of the A380 in 2021.
Emirates has also decided to continue growing with Airbus' newest generation, flexible widebody aircraft, ordering 40 A330-900 and 30 A350-900 aircraft.
Airbus Chief Executive Officer Tom Enders, said: "As a result of this decision we have no substantial A380 backlog and hence no basis to sustain production, despite all our sales efforts with other airlines in recent years. This leads to the end of A380 deliveries in 2021.
"The consequences of this decision are largely embedded in our 2018 full year results.
"The A380 is not only an outstanding engineering and industrial achievement. Passengers all over the world love to fly on this great aircraft. Hence today's announcement is painful for us and the A380 communities worldwide. But, keep in mind that A380s will still roam the skies for many years to come and Airbus will of course continue to fully support the A380 operators.
Guillaume Faury, President of Airbus Commercial Aircraft and future Airbus CEO, said: "The A380 is Emirates' flagship and has contributed to the airline's success for more than ten years.
"As much as we regret the airline's position, selecting the A330 'neo' and A350 for its future growth is a great endorsement of our very competitive widebody aircraft family.
"Going forward, we are fully committed to deliver on the longstanding confidence Emirates is placing in Airbus."
Airbus will start discussions with its social partners in the next few weeks regarding the 3,000 to 3,500 positions potentially impacted over the next three years. However, the ongoing A320 ramp-up and the new widebody order from Emirates Airline will offer a significant number of internal mobility opportunities.