World
Far right suffers Dutch surprise as EU vote begins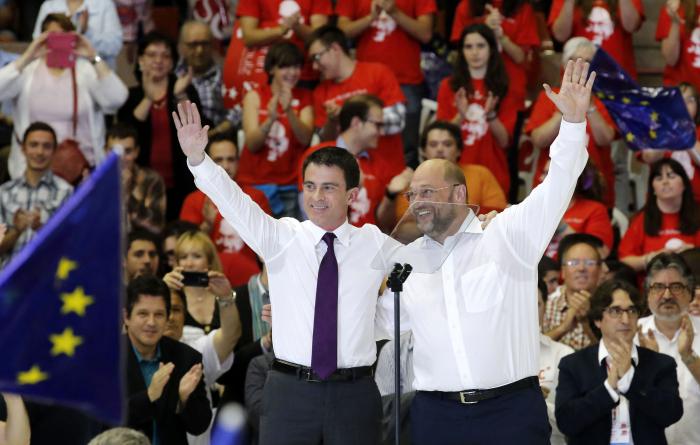 PHUKET MEDIA WATCH
– World news selected by Gazette editors for Phuket's international community
Dutch Eurosceptic party stumbles in European elections
Reuters / Phuket Gazette
PHUKET: The Eurosceptic party of far-right Dutch politician Geert Wilders slumped into a surprise fourth place in European Parliament elections on Thursday, according to exit polls which showed his Freedom Party behind three pro-European groups.
Wilders's anti-immigration, anti-Islam party, which opinion polls had indicated would win the Dutch part of the vote for the European Union's parliament, took only 12.2 percent, the final exit poll showed.
That would give it three out of the 26 Dutch seats in the assembly, down from four in the last elections held in 2009, when it came in second place.
Two pro-European parties, the centre-right Christian Democrats and the centrist Democrats 66 party were vying for first place, with both on around 15 percent and expecting four seats each, according to the poll of 40,000 voters conducted by Ipsos for Dutch TV.
"Everyone had the chance today to vote for the European Parliament and the Netherlands overwhelmingly chose for Europe," said Alexander Pechtold, party leader of Democrats 66, which led the exit polls.
Official results will not be released until Sunday when most other EU countries elect their members of the bloc's parliament.
Wilders's party, which plans to forge an alliance with France's far-right National Front and other European hardliners, had been expected to take up to 23 percent of the vote.
Andre Krouwel, a political science professor at Amsterdam's VU University, said Wilders had failed to get enough of his supporters to turn out.
"His support isn't down, around one third of the electorate agrees with him – but that one third didn't show up," he said. "That's bad news for him, because he wanted to portray himself as a victor … That would have given him status in Europe."
The Liberal party of Prime Minister Mark Rutte increased its share of the vote slightly to 12.3 percent, just ahead of the Freedom Party, and would hold onto its three seats despite a sluggish economic recovery which has cost his government much public support.
Before the voting, Wilders's party briefly lost its opinion poll lead after he called for there to be "fewer Moroccans" in the Netherlands, a remark that was widely seen as racist.
The party has been competing with another fringe, anti-European party, the far-left SP, which is set to gain a third seat in the parliament and 10 percent of the vote, according to the exit poll.
The Netherlands has traditionally been one of the most pro-European countries in the 28-member EU. But falling economic growth rates and anxieties about the country's changing social complexion have led to a cooling of that enthusiasm, with a quarter of respondents to a survey by Ipsos believing the Netherlands should leave the EU.
The EU has also been widely blamed for painful government spending cuts designed to bring the budget deficit below the EU's target of 3 percent of annual economic output.
Even traditionally pro-European parties, such as Rutte's, have made more Eurosceptic noises in recent years, as Wilders's anti-European message made inroads into their voter base.
Turnout in the Netherlands, the fifth largest European economy, was virtually unchanged from 2009 at 37 percent.
— Phuket Gazette Editors