EgyptAir jet sent smoke-alarm warnings before crash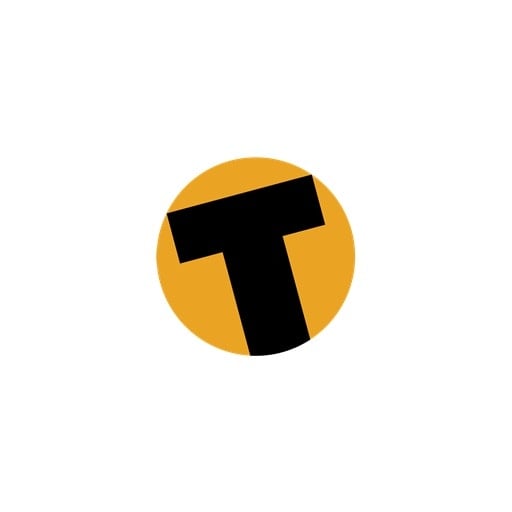 PHUKET MEDIA WATCH
– World news selected by Gazette editors for Phuket's international community
EgyptAir jet sent smoke-alarm warnings before crash
Phuket Gazette / Reuters


PARIS/CAIRO: The EgyptAir jet that crashed in the Mediterranean on Thursday sent a series of warnings indicating that smoke had been detected on board, shortly before it disappeared off radar screens, French investigators said on Saturday.
A spokesman for France's BEA air accident investigation agency said the signals did not indicate what caused the smoke or fire on board the plane, which plunged into the sea with 66 people on board as it was heading from Paris to Cairo.
But they offered the first clues as to what unfolded in the moments before the crash.
One aviation source said that a fire on board would likely have generated multiple warning signals, while a sudden explosion may not have generated any – though officials stress that no scenario, including explosion, is being ruled out.
Egypt said its navy had found human remains, wreckage and the personal belongings of passengers floating in the Mediterranean about 290km (180 miles) north of Alexandria.
The army published pictures on Saturday on its official Facebook page of the recovered items, which included blue and white debris with EgyptAir markings, seat fabric with designs in the airline's colors, and a yellow lifejacket.
Analysis of the debris and recovery of the plane's twin flight recorders are likely to be key to determining the cause of the crash – the third blow since October to Egypt's travel industry, still reeling from political unrest following the 2011 uprising that ousted Hosni Mubarak.
A suspected Islamic State bombing brought down a Russian airliner after it took off from Sharm el-Sheikh airport in late October, killing all 224 people on board, and an EgyptAir plane was hijacked in March by a man wearing a fake suicide belt.
A message purporting to come from Islamic State urged attacks on the United States and Europe in the Islamic holy month of Ramadan beginning in early June. "Ramadan, the month of conquest. Get prepared…so that you make it a month of calamity on the non-believers anywhere," said the message posted on Twitter accounts that usually publish Islamic State statements.
It made no claim of responsibility for the Egyptair crash.
The October crash devastated Egyptian tourism, a main source of foreign exchange for a country of 80 million people, and another similar incident would crush hopes of it recovering.
Egypt's tourism revenue in the first three months of the year plunged by two thirds to $500 million from a year earlier.
HUNT FOR BLACK BOXES
The signals from the plane "do not allow in any way to say what may have caused smoke or fire on board the aircraft", said a spokesman for the French BEA agency, which is assisting an official Egyptian investigation.
He added that the priority now was to find the two flight recorders, known as black boxes, containing cockpit voice recordings and data readings, from the Airbus A320 that vanished from radar early on Thursday.
The head of the Egyptian investigation team was quoted by Egypt's state-owned Al-Ahram newspaper as saying a preliminary report into the crash would be presented in a month.
Civil Aviation Minister Sherif Fathi told reporters an additional challenge in the hunt for the black boxes was the depth of the Mediterranean in the area under search. "What I understand is that it is 3,000 (meters)," he said.
That would place the black box locator beacons, which last for 30 days, on the edge of their detectable range from the surface based on the type of acoustic equipment typically used during the first stages of a search, according to a report into the 2009 crash of an Air France jet in the Atlantic.
"No important devices from the plane have been retrieved so far," Fathi said.
The flight data transmitted before the crash was sent through an automatic system called the Aircraft Communications Addressing and Reporting System (ACARS), which routinely downloads maintenance and fault data to the airline operator.
Aviation Herald, a respected Austria-based website specializing in air accidents, first published a burst of seven messages broadcast over the space of three minutes. These included alarms about smoke in the lavatory as well as the aircraft's avionics area, which sits under the cockpit.
While suggesting a possible fire, the relatively short sequence of data gives no insight into pilot efforts to control the aircraft, nor does it show whether it fell in one piece or disintegrated in mid-air, two aviation safety experts said.
The data fragments also included alarms related to cockpit window heating and two flight control computers, both of which have backups.
"The question now is whether the fire that caused the smoke was the result of an electrical fault – for example a short-circuit caused by damaged wiring – or whether some form of explosive or incendiary device was used – for example by a terrorist – to generate a fire or other damage," aviation safety expert David Learmont said.
The ACARS data suggested the fire had spread quickly and "that might explain the fact that there was no distress call", Learmont wrote in a blog.
"ALL SCENARIOS" POSSIBLE
The aircraft was carrying 56 passengers, including a child and two infants, and 10 crew. They included 30 Egyptian and 15 French nationals, along with citizens of 10 other countries.
Egyptair said officials met family members and told them the process of gathering body parts and information would take time, while DNA testing to identify victims would require weeks.
French Foreign Minister Jean-Marc Ayrault, who met relatives of crash victims in Paris on Saturday, said there were several possible causes. "At this very moment all scenarios are being examined and none is being given greater emphasis," he said.
France sent a plane and navy ship to help the search, centered on an area just south of where the signal from the plane was lost early on Thursday.
EgyptAir Chairman Safwat Moslem said the radius of the search zone was 40 nautical miles, but could be expanded. The radius is equivalent to an area of 5,000 square miles (17,000 square km), the same expanse covered in the initial hunt for the Air France jet in 2009.
The large area reflects the fact that neither jet could be accounted for in the last few minutes of flying time.
A European satellite spotted a 2km-long oil slick in the Mediterranean, about 40km (20 nautical miles) southeast of the aircraft's last known position, the European Space Agency said.
— Phuket Gazette Editors


Find more SE Asian News courtesy of The Thaiger.

Broke? Find employment in Southeast Asia with JobCute Thailand and SmartJob Indonesia. Rich? Invest in real estate across Asia with FazWaz Property Group or get out on a yacht anywhere with Boatcrowd. Even book medical procedures worldwide with MyMediTravel, all powered by DB Ventures.

Which flight route makes the most money in the world?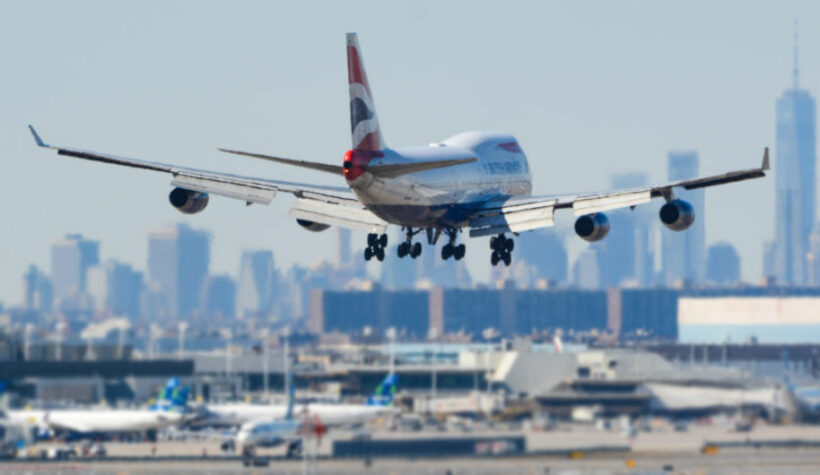 The world of aviation now has its first billion dollar route. That's a flight route that makes more money for an airline than any other. And for the first time that route has breached the one billion dollar ceiling – British Airways' service between London Heathrow and New York's JFK.
OAG has come up with a list of the routes and airlines that generate the highest revenue around the world.
The Heathrow to JFK route pockets British Airways more than $1.15 billion in the 12 months up to April 2019. With 600+ flights per month, that equates to an hourly revenue of $27,159, a 10% increase on last year's revenue. British Airways operates the venerable Boeing 747 and Boeing 777-200s on its Heathrow to JFK services.
So where is the second most profitable flight route in the world? QANTAS Airways' domestic service between the southern cities of Melbourne and Sydney generates more than $861 million a year for Australia's national airline.
Number 3 and 4 were also flights out of London's Heathrow – Emirates' service to Dubai and Singapore Airlines' route to Singapore Changi. The Heathrow flights to Doha with Qatar Airways was number 7 and Cathay Pacific's flights to Hong Kong were Number 8.
North American domestic routes also figured in the top 10. United Airlines' San Francisco to Newark route delivered annual revenue of $689 million dollars and Air Canada's Vancouver to Toronto route was Number 9 with annual revenue of $541 million dollars.
Highest-revenue flight routes: April 2018 – March 2019
1. British Airways: New York JFK – London Heathrow
(Total revenue: $1,159,126,794 / revenue per hour: $27,159)
2. Qantas Airways: Melbourne – Sydney
(Total revenue: $861,260,322 / revenue per hour: $23,773)
3. Emirates: London Heathrow – Dubai International
(Total revenue: $796,201,645 / revenue per hour: $24,926)
4. Singapore Airlines: London Heathrow – Singapore Changi
(Total revenue: $735,597,614 / revenue per hour: $18,771)
5. United Airlines: San Francisco International – Newark
(Total revenue: $689,371,368 / revenue per hour: $12,882)
6. American Airlines: Los Angeles LAX – New York JFK
(Total revenue: $661,739,788 / Revenue per hour: $13,099)
7. Qatar Airways: London Heathrow – Hamad International
(Total revenue: $639,122,609 / revenue per hour: $20,415)
8. Cathay Pacific Airways: Hong Kong International – London Heathrow
(Total revenue: $604,595,063 / revenue per hour: $13,887)
9. Singapore Airlines: Sydney – Singapore Changi
(Total revenue: $549,711,946 / revenue per hour: $20,821)
10. Air Canada: Vancouver YVR – Toronto Pearson International
(Total revenue: $541,122,509 / revenue per hour: $11,936)
SOURCE: CNN Travel
Asian stock markets follow Wall Street's lead downward this morning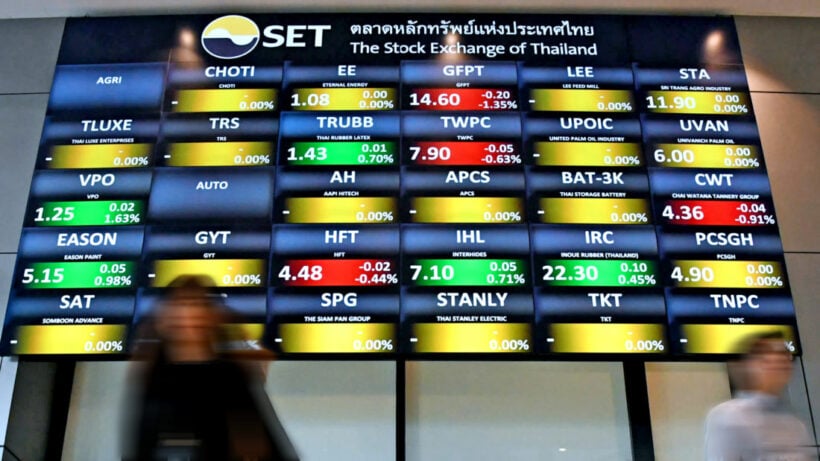 Asian stock markets have followed Wall Street's lead this morning falling sharply as investors made their concerns apparent about economic recessions in some of the larger economies. They also reacted to more threats of instability from the trade war between the US and China.
The Stock Exchange of Thailand (SET) Index dropped 1.6% during this morning's trading.
US markets led the march downward yesterday, with the Dow Jones closing just over 3% down with the Nasdaq and S&P 500 posting similar falls.
In other markets the Nikkei 225 dropped nearly 2%. In China, the Shenzhen Composite and Shanghai Composite dropped more than 1%, as did the Hang Seng shedding .5%. The reverse was the case in South Korea with the Kospi rising .5%. China's industrial output grew by only 4.8% year-on-year in July. This growth rate was the lowest in 17 years. (Many other nations would have been delighted to have had a 4.8% growth rate!)
Meanwhile, the German GDP shrank by 0.1% in Q2 2019, raising fears that Europe's largest economy is heading for recession. On Twitter, US President Donald Trump blamed the Federal Reserve, calling it "clueless" and noting he has repeatedly called for larger interest rate cuts.
Prominent economist and Noble prize laureate Paul Krugman downplayed threats of recession saying that "objectively, the economic problems are nowhere near as serious as 2008, or even 2001."
"But we're being led by the gang that couldn't think straight."
Krugman blamed Trump and his aides for poor economic policies and said that Fed is unlikely to come and rescue the markets, according to The Nation.
Don't mention the 'R' word – world's biggest economies at risk of recession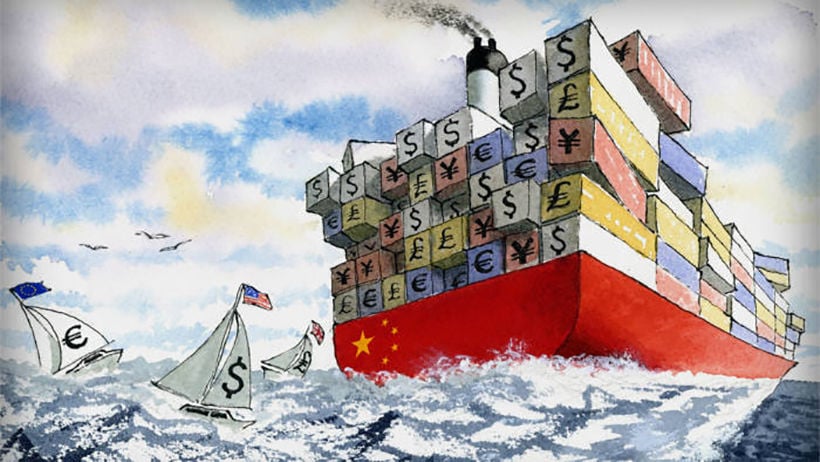 CARTOON: Financial Times
Five big economies are at risk of recession – Germany, Italy, Mexico, Brazil and the UK. A recession is usually defined as two consecutive quarters of contraction in an economy. Locally Singapore and Hong Kong are teetering on technical recessions, both vital regional business hubs.
The UK economy shrunk in the second quarter, and growth has flat lined in Italy. Germany's economy, the world's fourth largest, contracted in the second quarter.
The causes? A lot of economists say there's a war of confidence in the markets with background noises of the US-China trade war, the Brexit farce, and a perfect storm of a global manufacturing slump and wounded business sentiment.
A global economic shakiness bordering on mild panic.
China's towering economy is growing at the slowest pace in nearly three decades as the protracted trade war with the US intensifies sending even more shockwaves around the globe.
Now it's been announced that the US will impose new taxes on Chinese exports in September and December. With the trade imbalance as it is, the US has more weapons to throw at the trade spat. But China's resolve and deep commitment to spreading it's economic wings over the last decade – principally its Belt and Road program – will allow it to absorb a lot of the short-term pain.
Chinese businesses are already well into the process of finding other export options (finalisation of RCEP, the largest trade bloc in the world will be wrapped up by the end of the year) and alternatives to US suppliers for specific parts for local manufacturing.
The International Monetary Fund cut its forecast for global growth this year to 3.2% last month, the weakest rate of expansion in a decade. It also downgraded its expectations for 2020 to 3.5%.
More than a third of asset managers surveyed by Bank of America expect a global recession in the next 12 months and the sentiment in bond markets is for contraction in most economies.
With fears of a chaotic Brexit helping to drag down the German and some European economies, the most pain is being felt in the UK, where the economy is shrinking for the first time since 2012. If the UK PM Boris Johnson does what he says – a 'no deal' Brexit on October 31 – a recession would be unavoidable.
In Italy, it's a very local problem of weak productivity, high youth unemployment, huge debt and political turmoil contributing to its sluggish economy. Mexico and the country's services sector are under pressure causing a loss of investment, and further south in Brazil, the largest economy in Latin America, weak industrial production, rancorous politics and high unemployment are killing off potential for growth.
Locally, the central banks of India and Thailand have slashed interest rates – in Thailand the effort is to curb its strong currency – and more cuts are expected.
The good news, if there is any, is for local expats and Thai importing anything into the country or travelling overseas. The Thai baht one of the few shining lights in the world economy at the moment.