450 vaping-related cases now reported in the US, 3 deaths, possible links to THC
…and US health officials are trying to isolate the possible causes and if they can link the cases to any particular chemical or product vapers use.
Vaping is currently illegal in Thailand with tourists prevented bringing in vaping-related products and refills, and crackdowns on local sellers frequent.
Meanwhile, US health officials say they're now aware of at least 450 possible cases of severe lung disease linked to vaping. The cases, across 33 states, include some that are still under investigation by health officials.
US Centres for Disease Control and Prevention officials on Friday revealed the third and fourth confirmed vaping related deaths in Minnesota and Indiana. Two deaths, one in Illinois and one in Oregon, had been previously reported.
The CDC, FDA and state health departments say they're working together to isolate the products that may have been used and to facilitate laboratory testing. Health officials admit they haven't found a definitive cause or connection between cases, but some are zeroing in on potential clues.
The CDC's incident manager, Dr. Dana Meaney-Delman, says that chemical exposure is very likely associated with the incidents so far.
"We're looking for a true relationship between any specific product or substance and the illnesses we are observing in patients."
The CDC and various state health departments have reported widespread use of products containing THC, or tetrahydrocannabinol, the psychoactive substance in cannabis. Then last Thursday, New York health officials said their investigation had found "very high levels" of the chemical vitamin E acetate in nearly all cannabis-containing vaping products that were analysed. These chemical are now "a key focus" of the department's investigation into the illnesses.
Meaney-Delman is now warning vapers not to buy e-cigarette products off the street or modify them in any way and said while this investigation is ongoing, people should consider not using e-cigarette products.
"The primary way to prevent these illnesses is to not vape at all.
New reports emerge
In a preliminary report published Friday in the New England Journal of Medicine, health officials from Illinois and Wisconsin gave a breakdown of the first 53 cases in their states:
• 83% were male, with a median age of 19, and 94% had been hospitalised
• 84%, had used products containing THC, though "a wide variety of products and devices was reported"
• More than half landed in the ICU, and roughly a third needed intubation and mechanical support to breathe
• Nearly all experienced respiratory symptoms like shortness of breath
• 81% had gastrointestinal symptoms, and all had general symptoms such as fever, fatigue or weight loss
In June, San Francisco's board of supervisors unanimously voted to make the city the first in the US to effectively ban e-cigarette sales. The ordinance says "no person shall sell or distribute an electronic cigarette to a person in San Francisco" unless that product has undergone premarket review by the US Food and Drug Administration.
At this stage, none have.
SOURCE: CNN
Want more from the Thaiger family?
📱 Download our app on Android or iOS for instant updates on your mobile
📧 Subscribe to our daily email newsletter
👍 Like/Follow us on Facebook
🔔 Subscribe to or Join our YouTube channel for daily video updates


Find more SE Asian News courtesy of Thaiger.

Broke? Find employment in Southeast Asia with JobCute Thailand. Rich? Invest in real estate across Asia with FazWaz Property Group. Even book medical procedures worldwide with MyMediTravel, all powered by DB Ventures.

Cannabis drinks now available in Thailand convenience stores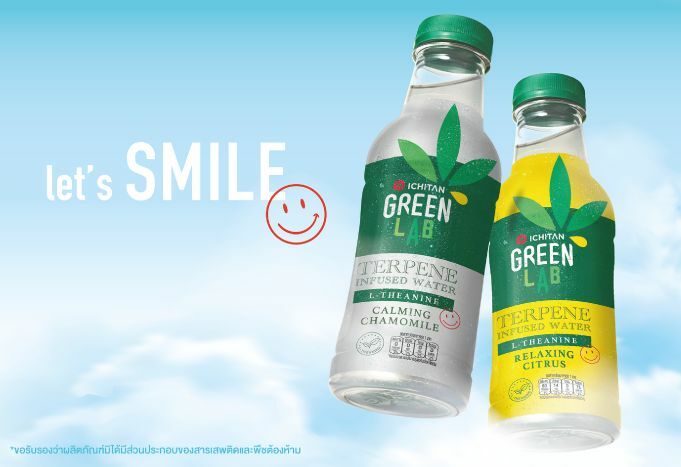 From darkened back alleys to brightly lit 7-11 aisles, people in Thailand can now get their once-illegal cannabis fix in flavoured drinks at convenience stores and vending machines. The nation's biggest bottled tea producer Ichitan Group has launched 2 new drinks with terpenes, the compounds that give that ganja smell.
The cannabis drinks Ichitan launched are not aimed at the party crowd like other combinations of drinks and controlled substances – they are less Four Loko at the club and more sipping while curled up with a good book. One is a terpene scented sugar-free camomile green tea and the other is a lemon and terpene infused sweet green tea. Cannabidiol or other psychoactive elements have been left out of the teas.
These cannabis drinks are selling for 30 baht across Thailand in 7-11 stores, malls, conveniences stores, and more than 13,000 vending machines. Ichitan is hoping to sell 500 million baht worth of the teas this year as the first company to nationally mass market cannabis products. Their CEO said the "urban new generation" is their target demographic and that being first to market is an important strategy.
Thailand first legalised registering medicinal marijuana in 2019, but in January restrictions were loosened to open the gates to various products and usage. Restaurants and cafes sprung up cooking hemp dishes, and bars created hemp-infused cocktails. People can now get a permit to grow hemp and manufacture and sell cannabis products. Thai law still treats hemp and cannabis differently as hemp is almost completely free of THC and is traditionally used for making clothes, rope, paper and similar products from its strong fibres.
Ichitan admits that the cannabis used in their drinks aren't fully legalised yet, though they expect the entire supply chain and process to be approved soon as the cannabis legalisation trend grows around the world. Farming is still only allowed with strict government observation, and the narcotic use of ganja is only allowed for cultivation, research and medical use.
Recreational use is not permitted in Thailand yet, though 16 states in the US allow it, and Mexico has legislation pending. Medicinal marijuana is legal in 50 countries already.
Covid-19 has delayed a surge of cannabis progress in Thailand, with businesses on lockdown and a Bangkok cannabis convention postponed from April 19-20 (4/20 – cannabis enthusiast's magic number) to July 19-20, as well as a seminar on cannabis extracts cancelled yesterday.
But in Thailand, the government sees huge potential, with MFC Asset Management planning Thailand's first hemp-related mutual fund with expectations of over 17% annual growth over the next 5 years. Farmers could grow hemp and cannabis with large profits, and the Thai government is even eying a tourism boost for medical tourism and just plain curious travellers.
SOURCE: Nikkei Asia
Want more from the Thaiger family?
📱 Download our app on Android or iOS for instant updates on your mobile
📧 Subscribe to our daily email newsletter
👍 Like/Follow us on Facebook
🔔 Subscribe to or Join our YouTube channel for daily video updates
Cannabis may ease lung inflammation from Covid-19, study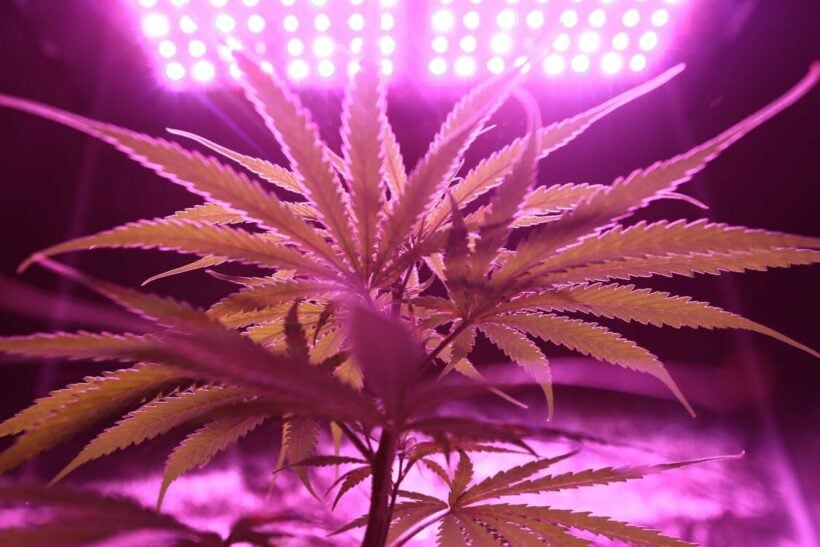 Cannabis may help ease and reduce lung inflammation for Covid-19 patients, according to a recent study. Researchers in the study claim the non-psychoactive component of cannabis, cannabinol, or CBD, has anti-inflammatory properties.
More research should be done on how CBD and treating severe lung inflammation from the coronavirus, according to researchers from University of Nebraska and the Texas Biomedical Research Institute indicates. Their recent peer-reviewed article in the latest issue of Brain, Behaviour, and Immunity investigates cannabis' anti-inflammatory qualities.
Covid-19 can cause inflammation that leads to pneumonia which can clog lungs and cause breathing difficulties, an often deadly symptom of the coronavirus. This is why researchers are emphasising anti-inflammatory treatments for infected patients.
"There are drug treatments like Tocilizumab that clears patients' lungs with a 90% success rate, but the side effects are harsh, including the risk of coronary artery disease and pancreas inflammations. Cannabis may be a key solution since it doesn't carry such severe negative side effects."
The CBD treatment made from cannabis does not carry the same effects of THC or smoking marijuana would, though THC has also been shown to be anti-inflammatory but is with more side effects. Cannabis already carries FDA approval, even being used for children with intractable epilepsy.
Aside from anti-inflammatory use, CBD also reduces several factors that contribute to severe Covid-19 cases and also increases proteins that prevent the virus from replicating by activating immune cells. Previous studies with asthmatic animals showed CBD reduced airway inflammation as well as pulmonary fibrosis, which can be an after-effect of Covid-19 damaging and scarring lung tissue causing breathing problems.
The cannabis study on lung inflammation shows that doses up to 1500 milligram a day were safe for up to 2 weeks. The researchers also noted that as an added bonus CBD reduces anxiety, something very useful for the stress of life during a pandemic. Helpfully, cannabis was recently legalised in Thailand and the government has been drafting regulations on importing it.
While the article doesn't directly link cannabis as a treatment for Covid-19, the evidence on CBD's effect on lung inflammation, a dangerous symptom of coronavirus, makes further research worthwhile. The researchers urge further research to experiment if cannabis can be directly incorporated into Covid-19 treatment to help with inflammation and anxiety too.
SOURCE: Forbes
Want more from the Thaiger family?
📱 Download our app on Android or iOS for instant updates on your mobile
📧 Subscribe to our daily email newsletter
👍 Like/Follow us on Facebook
🔔 Subscribe to or Join our YouTube channel for daily video updates
Thailand drafting new regulations for cannabis and hemp seeds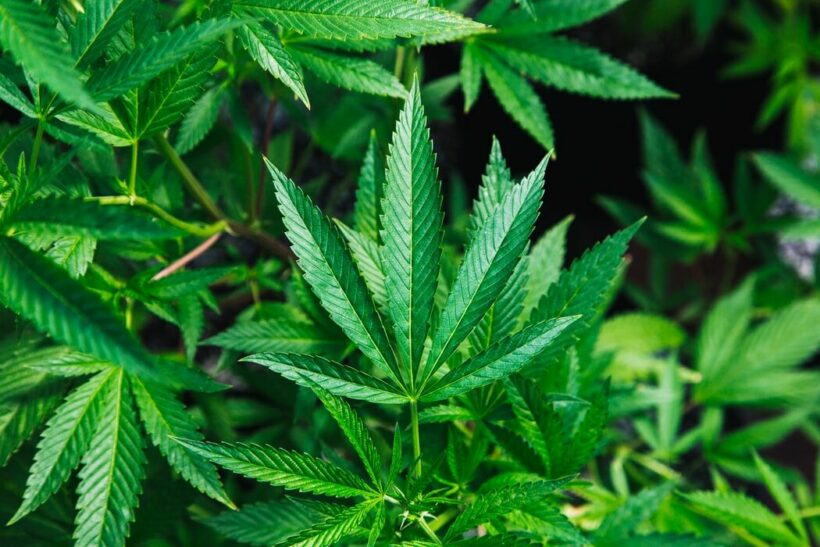 A new regulations for cannabis and hemp seeds imports is in the works by Thailand's Agriculture Department. With certain parts of the cannabis plant now off the narcotics list, many are tapping into the market for CBD, or cannabidiol, the non-psychoactive component in hemp and cannabis.
With the rising demand for hemp and cannabis, the department is revising regulations to make the rules more clear, according to department's director general, Pichet Wiriyapapha. Those importing cannabis and hemp seeds will also need to get permission from the department. He says they plan to announce the new plan on cannabis and hemp seed regulations in May.
"Now we have only four strains of hemp developed for higher fibre yield, but not for the strain for higher CBD that is currently required for cosmetics and healthcare products. That is why we do need to actively develop such a strain to respond to the high demand in the market."
CBD is known for its relaxing effects. Although there is still little research to back the claims, many say CBD can lesson anxiety and depression as well as provide relief for muscle pain and arthritis. In Thailand, CBD is growing in popularity, but parts of the cannabis plant high in the psychoactive component tetrahydrocannabinol, or THC, are still classified as a Category 5 narcotic.
SOURCE: Bangkok Post
Want more from the Thaiger family?
📱 Download our app on Android or iOS for instant updates on your mobile
📧 Subscribe to our daily email newsletter
👍 Like/Follow us on Facebook
🔔 Subscribe to or Join our YouTube channel for daily video updates