US Ambassador Glyn Davies gives his support for this weekend's beach clean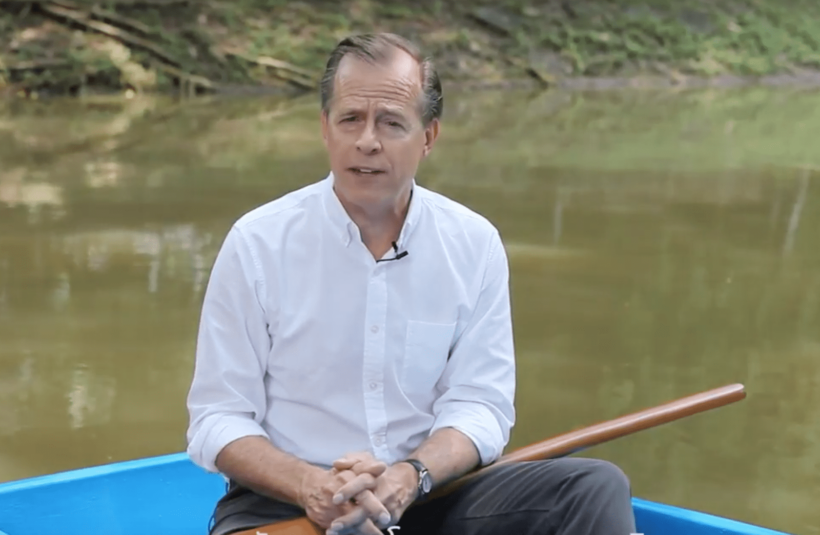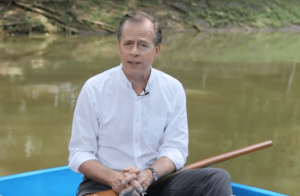 US Ambassador to Thailand, Glyn Davies
Phuket's biggest beach clean up is on this weekend with hotels around the island hosting many of the beach cleaning efforts along with locals and expats. You're invited.
Keep Phuket Clean "ภูเก็ตสวยด้วยมือและใจเรา" has been initiated by the Phuket Hotels Association's Environmental & Sustainability Working Group members and supported by Phuket's Governor and TAT Phuket: Tourism Authority of Thailand, Phuket Office.
Hotel members are championing a beach each and will sponsor cleaning supplies and some light refreshments on the day.
The commemoration of this event will take place on Karon Beach at 9am with the opening by the Phuket Governor Plodthong and President of the Phuket Hotels Association, Anthony Lark.
Every year thousands of tons of garbage winds up in the oceans, with 60% of that being composed of plastic material. Plastics, especially, last a very long time in the ocean, and are in such abundance that there are 46,000 individual pieces of plastic litter for every square mile of ocean.
Plastics are very hazardous to marine life, killing more than a million birds and over 100,000 seals, turtles, and whales, and an immense number of fish in our ocean.
Coastal Cleanup Days encourage us all to get out to our beaches and help to limit this problem by cleaning up the garbage that has washed up on shore.
The bi-weekly beach cleaning warriors, the Clean the Beach Boot Camp, are hosting their beach clean on Kata Beach from 9.45am. The team have been cleaning different Phuket beaches every two weeks for four years. This weekend's CBBC is being supported by Kata Sea Breeze.
For information about the weekend's beach clean click HERE.
Keep in contact with The Thaiger by following our Facebook page.
Never miss out on future posts by following The Thaiger.
Talk show king, Larry King, dies at 87 | VIDEO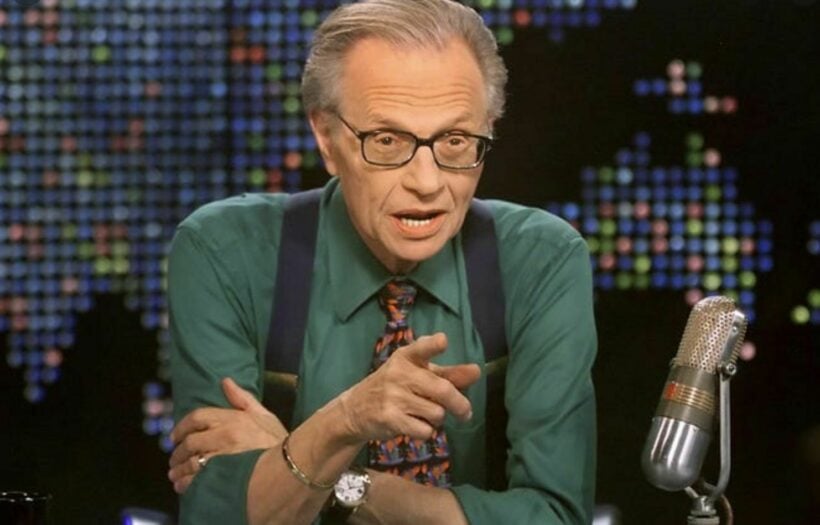 Larry King, the longtime CNN stalwart and talk host has died. He was 87 years of age. He is survived by 3 sons.
"Larry King Live" was a staple on the the young cable TV network for over 25 years, interviewing presidential candidates, celebrities, athletes and high-profile personalities. He retired in 2010 after taping more than 6,000 episodes of the show before moving his voice onto a fledgling streaming service.
His son, Chance, confirmed King's death yesterday morning, US time, on his Facebook page.
"With profound sadness, Ora Media announces the death of our co-founder, host and friend Larry King, who passed away this morning at age 87 at Cedars-Sinai Medical Center in Los Angeles."
"For 63 years and across the platforms of radio, television and digital media, Larry's many thousands of interviews, awards, and global acclaim stand as a testament to his unique and lasting talent as a broadcaster."
King had recently spent time in hospital with Covid-19 at Cedars-Sinai. He had been battling a number of other health problems over the years, suffering several heart attacks. In 1987, he underwent quintuple bypass surgery, inspiring him to establish the Larry King Cardiac Foundation to provide assistance to those without insurance.
With all his health challenges, he continued to forge one of the great talk show careers in US entertainment history.
In 2017 King revealed that he had been diagnosed with lung cancer and successfully underwent surgery to treat it. He also underwent another procedure in 2019 to address angina.
King also suffered personal loss last year when 2 of his adult children died within weeks of each other: Andy King, 65, suffered a heart attack and daughter Chaia King, 52, died after being diagnosed with lung cancer.
With an affable, easygoing demeanor that distinguished him from more intense TV interviewers, King perfected a casual approach to the Q&A format, always leaning forward and listening intently to his guests, rarely interrupting.
Tim Newton from The Thaiger met Larry King in the early 90s whilst working on the 'Australia Overnight' program with the Macquarie Network, using King's 'Larry King Show' radio format as a broad framework for the new radio networked program in Australia, the first of its kind.
"Larry was as affable in personal dealings as he was on air. He was very keen to help a young Aussie at the time who was trying to carve out a similar program to the famous Larry King Show of the 1980s that he hosted. I was happy to get a 30 minute meeting with him after flying to LA to meet him. He took me out to dinner and I walked away with a roadmap for our new radio show and a thousand other tips for the legendary talk show host."
Jeff Zucker, CNN's President, acknowledged King's role in raising the network's profile around the world.
"We mourn the passing of our colleague Larry King. The scrappy young man from Brooklyn had a history-making career spanning radio and television. His curiosity about the world propelled his award-winning career in broadcasting, but it was his generosity of spirit that drew the world to him. We are so proud of the 25 years he spent with CNN, where his newsmaker interviews truly put the network on the international stage. From our CNN family to Larry's, we send our thoughts and prayers, and a promise to carry on his curiosity for the world in our work."
SOURCE: CNN
Keep in contact with The Thaiger by following our Facebook page.
Never miss out on future posts by following The Thaiger.
Kanchanaburi police officer's twin sons arrested for trafficking methamphetamines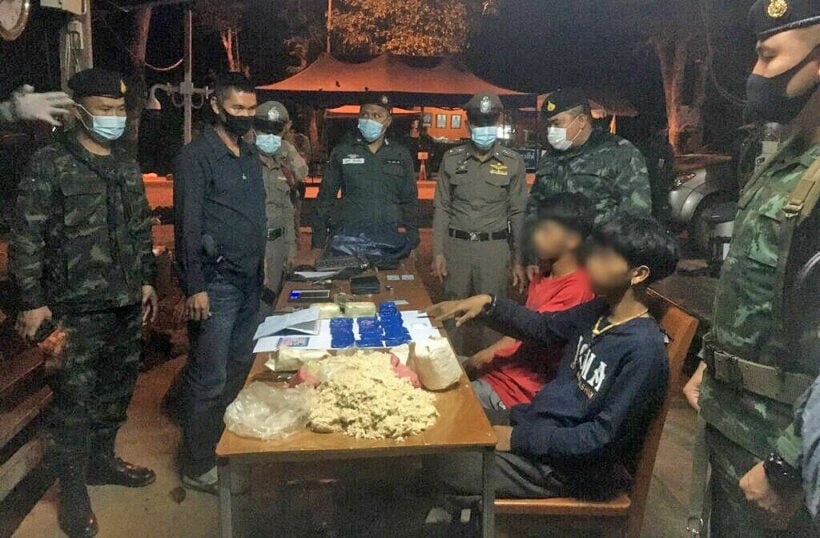 Twin sons of a Thai police officer have been arrested and charged with trafficking methamphetamine, according to Thai-language daily Matichon. The arrests were made yesterday.
Thai army and border patrol Police stopped a car driven by the two 20 year old twins at a routine checkpoint in western Thailand. A routine search of the vehicle uncovered 2,000 methamphetamine tables in 4 separate containers.
The twins told police that a Burmese person told him to fetch the drugs from the Phaya Tongsoo Village in Myanmar, just across the border from the Sangkhlaburi district in Kanchanburi A Burmese man later took one of the twins across the border to a temple, where he received 2,000 methamphetamine pills.
The father of the twins is a Thai police officer who had served in Sangkhla Buri and Thong Phapoom districts in Kanchanaburi. He is now working at the Office of Police Region 9, accord to Matichon News.
Keep in contact with The Thaiger by following our Facebook page.
Never miss out on future posts by following The Thaiger.
Phuket lifts mandatory quarantine restrictions for 'high risk' arrivals. But were they ever applied?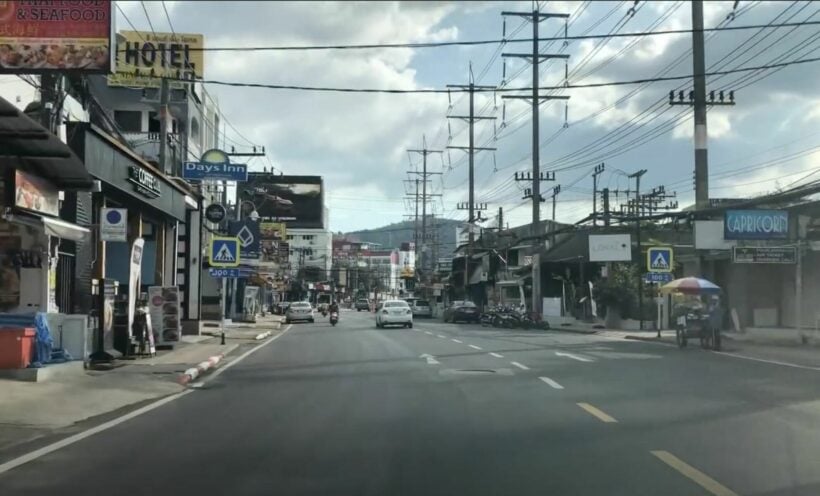 Culminating 2 weeks of mass confusion over the apparent mandatory self-quarantine for arrivals to Phuket from Bangkok and other high risk provinces, Phuket's provincial communicable disease committee has agreed to lift the mandatory 14 day quarantine "to help boost the local economy hit by the Covid-19 pandemic".
But for the vast majority of arrivals from Bangkok (DMK and BKK) to Phuket there wasn't even any mention of quarantine. Over the past 2 weeks, since Phuket's Governor released a 3 page announcement about new restrictions for the island, people have mostly been coming and going as usual. The only additional impediments were all arrivees having to download and fill in the Mor Chana app and registering with gophuget.com.
In 2 weeks not a single person has reported to The Thaiger that they had been forced to self-quarantine. Last night, when checking in at Suvarnabhumi airport for a Thai VietJet flight to Phuket, the person at the Check-In counter told the passenger (we'll call them Mic to protect their identity) they would have to serve 14 days in state quarantine upon arrival in Phuket. Mic, surprised, asked for some sort of confirmation of this from airline management or information from the Phuket Provisional officials. None was forthcoming. Nothing more was said or communicated to the passengers.
When the plane landed in Phuket officials checked that passengers had completed the Mor Chana app and scanned their phones after they'd completed the gophuget.com registration. And that was it. No mention of quarantine.
The situation has been repeated by other Thaiger staff over the past 2 weeks as well, but without any mention of quarantine during the check-in or boarding procedures with various airlines. In all cases they flew from Suvarnabhumi or Don Mueang airports.
Phuket's Governor Narong Woonciew says the decision to ease the Covid-19 restrictions for visitors followed calls from the business community seeking to lure visitors to Phuket. (The Thaiger wonders if any of these officials had actually travelled over the past 2 weeks)
Local businesses met with provincial authorities on Friday proposing an end to the mandatory quarantine period "for people travelling from certain high-risk areas" in the hope of "stimulating the tourism industry". The proposal was less about stimulating and more about raising the industry from its current flatline.
But whatever mandatory quarantine they were asking to be lifted appears to be have been, at best, loosely applied anyway.
Phuket has has a triple hit. The first when the borders were closed in April and the international airport closed. The second was when December arrived, the start of the busy tourist high-season. The third was the new restrictions added 2 weeks ago in response to the 2nd wave of clusters that started on December 20, tripling the total number of Covid infections in the country in just over a month.
According to Bangkok Post, Sarayuth Mallum, president of the Phuket travel industry council, says… "strict disease control measures remain necessary to protect local people and tourists from contracting the virus".
Somehow, the mandatory quarantine requirement instructions never reached the airport officials. But, for now anyway, the "restrictions" have been lifted anyway. What was you experience arriving in Phuket over the past week? Were you asked to conduct a mandatory 14 day self-quarantine?
In the meantime the struggling domestic airlines have been forced to massively cancel or reschedule flights. Over the past 2 days most airlines only had 1 or 2 flights to and from Phuket and Bangkok, down from the 4 – 10 daily flights some airlines were offering.
More about the Mor Chana App here…
More about the direct effects on the island of Phuket…
SOURCE: Bangkok Post
Keep in contact with The Thaiger by following our Facebook page.
Never miss out on future posts by following The Thaiger.