THURSDAY MORNING HEADLINES – All your news in 3 minutes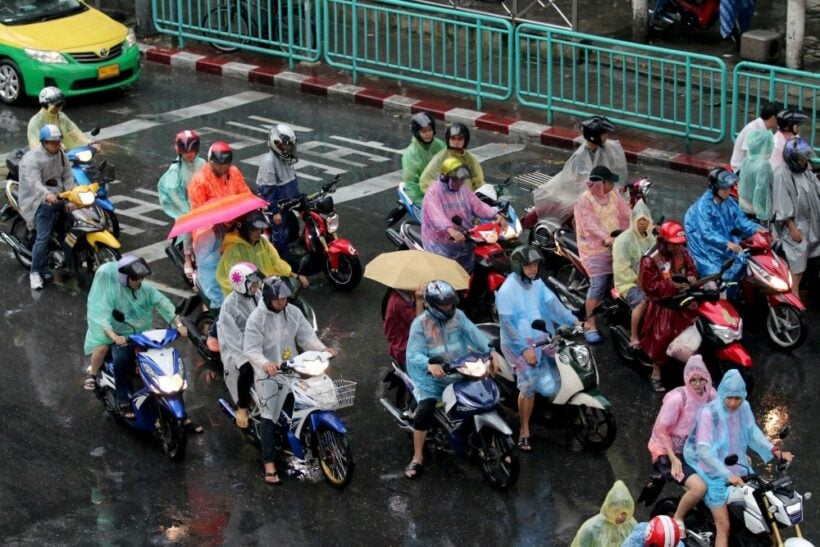 Would someone please call the Thai Meteorological Department and explain to them that it's not meant to rain this time of the year! More rain sells expected at some time today although we predict (without any scientific knowledge) that they will be brief (we hope). Here's today's main news stories…
Don't shop for orthodontic services online!
The Dental Council is warning people against shopping online for orthodontic services or products saying they could be harmful to their health unless provided by properly qualified and registered orthodontic specialists.
The Council's President spoke to the media yesterday after authorities found 308 shops providing orthodontic services without a licence or offering substandard orthodontic supplies over the past 10 months. Some operators have been advertising their products and services online.
He added that people offering dental services or products online are violating the law. Offenders, he says, are liable to five years in jail and/or a maximum fine of 500,000 baht. Provincial public-health offices have now been instructed to investigate suppliers or operators that offered unauthorised orthodontic products and services.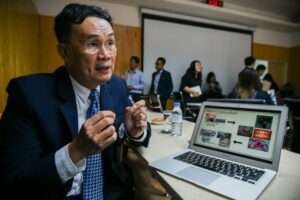 Big mango downpours disrupt traffic
Whilst we've been getting a few unseasonal spurts of rain here in Phuket, Bangkok suffered torrential downpours yesterday morning causing traffic nightmares and flooding.
Many districts of the capital were swamped with unusually heavy rain for this time of the year. According to the BMA, accumulated rainfall in the 24-hour period ending at 7am yesterday soared above 90 millimetres in many parts of Bangkok. In districts around the capital it reached as high as 120 millimetres of rain over the 24 hour period. But as quickly as the rain came, it was all sunshine and air-conditioning later in the day.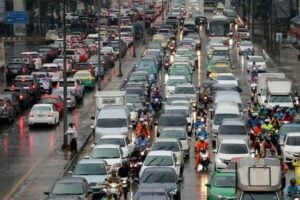 Thai goalkeeper into European team
26 year old national goalkeeper Kawin Thamsat-chanan will join OH Leuven as the team's highest-paid player.
The SCG Muangthong United captain will be the first Thai goalkeeper ever to play professional football in Europe. Belgian team OHL is owned by Thailand's King Power Group who see Kawin's move to OH Leuven as a stepping stone to having the first Thai play in the EPL. Kawin, who has represented Thailand in 95 matches, will wear jersey No 16 for his new team by the end of January.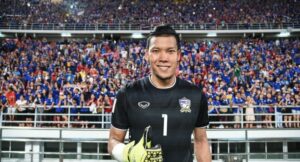 Yingluck's on a 'Entrepreneur' visa
Fugitive former PM Yingluck Shinawatra is living in the United Kingdom on an entrepreneur visa, and has not received political asylum, according to media reports citing sources in the Pheu Thai party.
Yingluck applied for a Tier 1 (Entrepreneur) visa, which allows the holder to stay in the UK for a maximum of three years and four months. According to the website gov.uk, which contains information about UK government services, people from outside the European Economic Area and Switzerland may apply for Tier 1 (Entrepreneur) visas if they have access to 200,000 pounds in investment funds. The holders can apply to extend the visa for another two years and possibly for settlement once they have been in the UK for five years, according to the website. Yingluck, a fugitive under Thai law, has been spotted in the UK on many occasions over the past month with photos of her taken in London circulating on social media before and after the New Year holiday.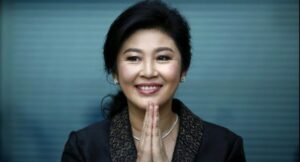 Minimum wage talks stalled
A committee tasked with setting the country's minimum wages has postponed its decision to January 17 after failing to reach agreement on the proposed hike. Meanwhile, a national workers' rights group is insisting that the pay rate be raised to 360 baht per day nationwide. The current daily minimum wage nationwide is 310 baht. The permanent secretary of the Labour Ministry who chairs the tripartite minimum wage committee, said wage hikes proposed by each of the provinces varied widely, so there was no consensus on an appropriate minimum wage. He said the committee would meet again next Wednesday but that there would definitely be a raise in the minimum wage this year.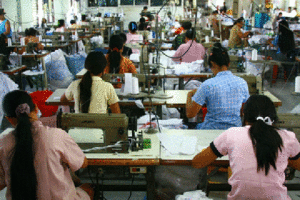 Airport food 30-50 percent more
In a headline expected to surprise no one, food at Don Meuang airport has been found to be about 30-50 percent higher than food sold outside the airport. This according to a random survey of food prices conducted by Thai PBS reporters.
But a spokesperson at Bangkok's second International Airport says food sold there is available at different budgets after the military government ordered an investigation into the issue yesterday following a complaint by a Japanese traveller. They claimed that there was a large range of food at all budget levels but admitted, once past security, prices were higher where the rents rose for shopkeepers.
At Phuket International Airport some fast food franchises were charging up to 50% more than the prices for the same item outside the airport.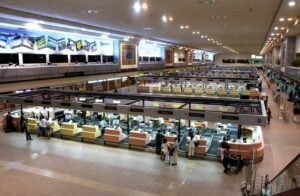 - The Thaiger & The Nation
Phuket: Persistent Python vs Dog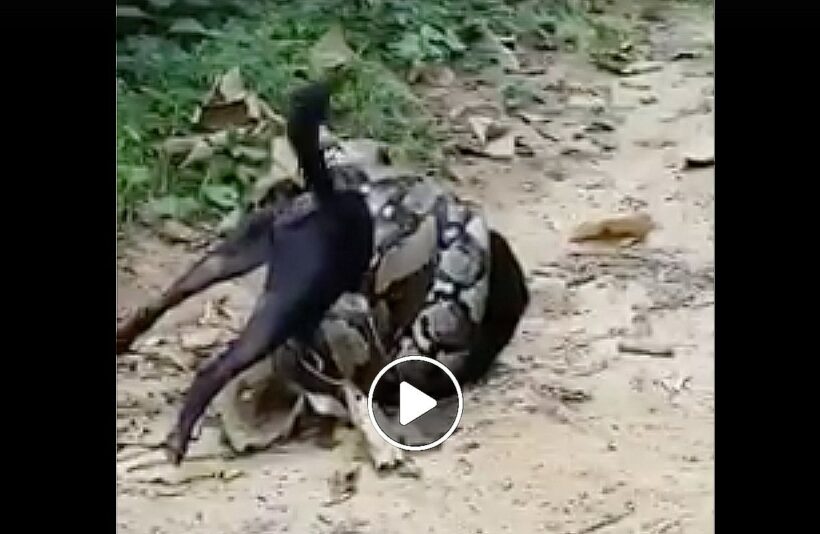 Today in Phuket.. Lucky dog. 😇.. My brother just told me this is actually at bangpae waterfall in Phuket.

Posted by Kim White on Thursday, June 21, 2018
Sansiri launches THE BASE Central – Phuket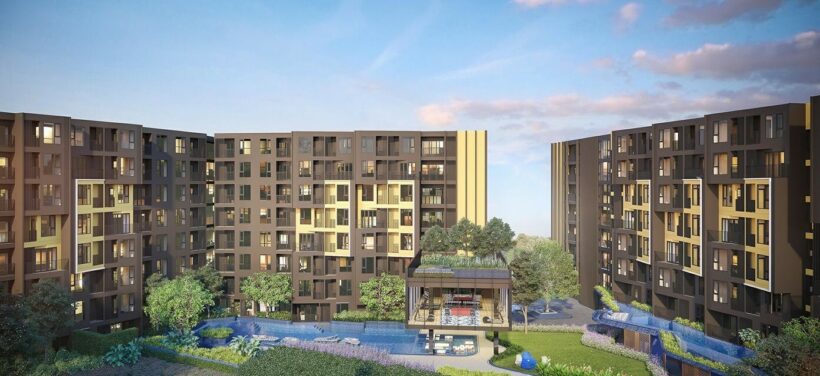 Sansiri launched another one of their 'BASE' branded condos with the launch of 'THE BASE Central Phuket'.
Quoting from their media release, "The design is influenced by an enchanting lifestyle where the native people and Chinese from across the seas come together to create the Peranakan culture under the new concept 'MARK MY BASE'."
Poomisak Julamaneechot, Vice Managing Director of the condominium development project, San Siri Public Company Limited says, "Sansiri has continued under The Base brand in Phuket by launching this new project 'The Base Central –Phuket' with a budget for construction 1,660 million Baht."
"The unique location at the heart of the island near Central Festival, and just one minute from the proposed new light rail station."
"The project is under the branding of 'Complete Your Living Experience'. The project will be available for initial registration and reservations on June 23-24 with prices starting from 1.99 million Baht."
Check out some more about the new project HERE. (In English and Thai)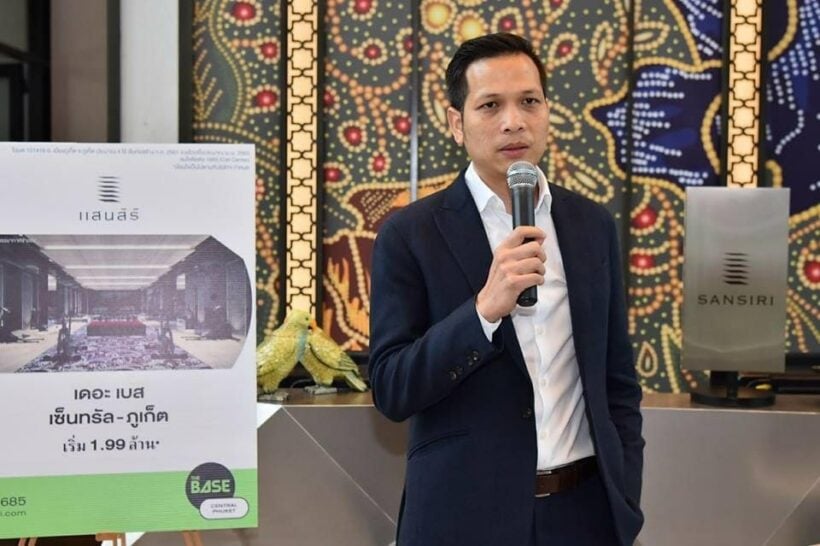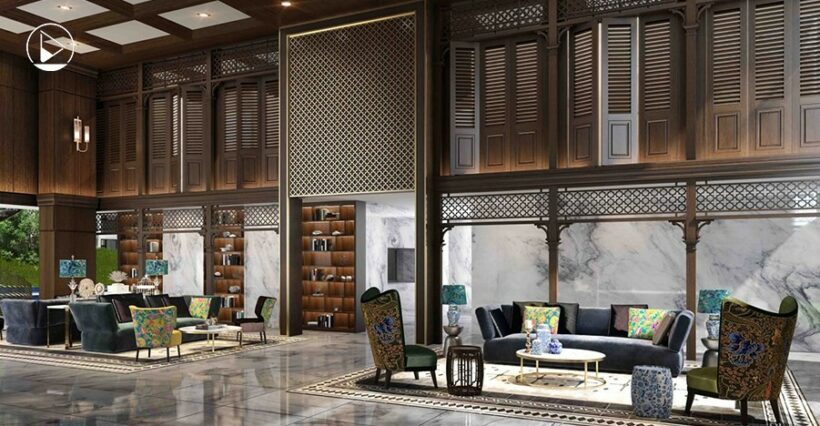 Krabi: Chinese tourist drowns at Railay Bay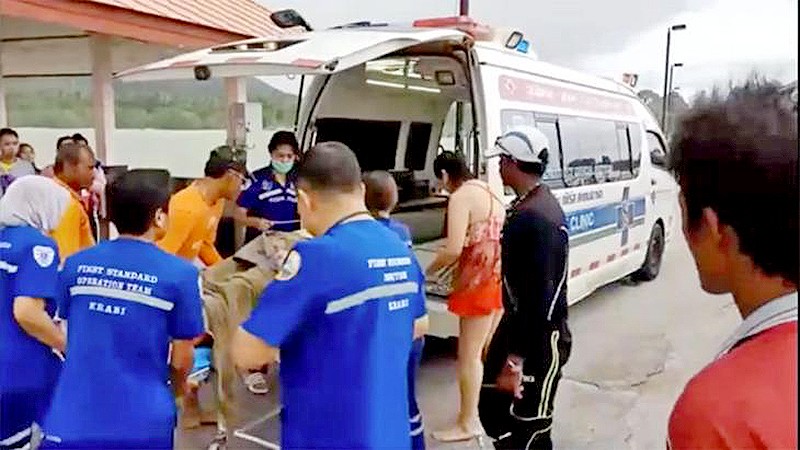 After all the heavy monsoonal weather along our coasts in recent days, we're lucky we haven't had more reports of risky swimmers getting into difficulty. Sadly, Krabi has reported a drowning.
Thai Rath reports that a 32 year old Chinese tourist staying in the Railay Beach area drowned after ignoring officials' warnings not to go into the water. The report says that the tourist had gone to Phranang beach where beach patrollers told him not to enter the water due to the high seas. He said he wouldn't and was just taking photos. Later he ventured into the waters without a life jacket where he quickly got into difficulty.
Fellow tourists, climbing groups, Park officials and staff from the First Standard Clinic in Ao Nang were all involved recovering Ma Xuxa from the waters at Phrasing Beach. Once he was back on shore CPR was applied in an effort to resuscitate him.
He was subsequently transferred by boat and ambulance to the Krabi Hospital. Medics continued to apply CPR during the journey but the man was pronounced dead upon arrival at hospital.
The Chinese Consulate has been advised of the incident.
SOURCE: Thai Rath HERE.