THURSDAY MORNING HEADLINES – All your news in 3 minutes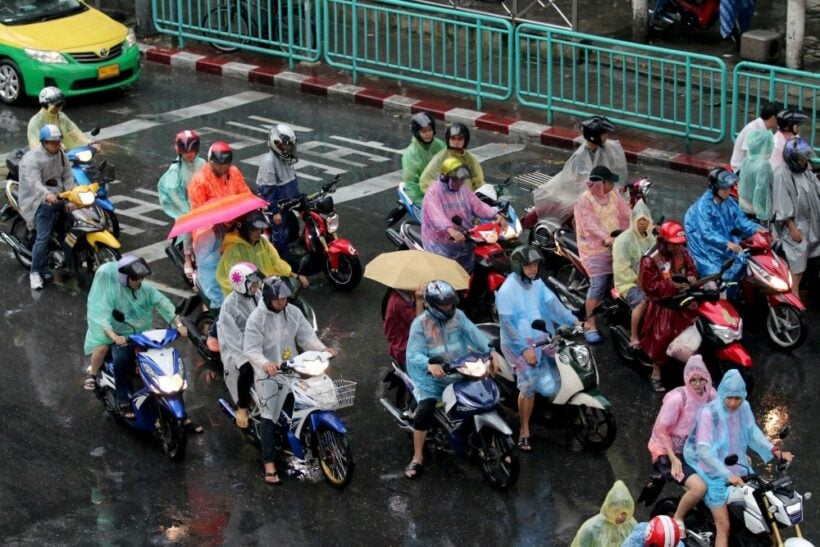 Would someone please call the Thai Meteorological Department and explain to them that it's not meant to rain this time of the year! More rain sells expected at some time today although we predict (without any scientific knowledge) that they will be brief (we hope). Here's today's main news stories…
Don't shop for orthodontic services online!
The Dental Council is warning people against shopping online for orthodontic services or products saying they could be harmful to their health unless provided by properly qualified and registered orthodontic specialists.
The Council's President spoke to the media yesterday after authorities found 308 shops providing orthodontic services without a licence or offering substandard orthodontic supplies over the past 10 months. Some operators have been advertising their products and services online.
He added that people offering dental services or products online are violating the law. Offenders, he says, are liable to five years in jail and/or a maximum fine of 500,000 baht. Provincial public-health offices have now been instructed to investigate suppliers or operators that offered unauthorised orthodontic products and services.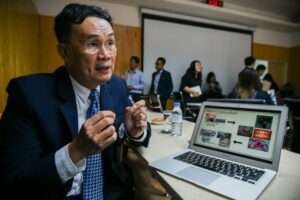 Big mango downpours disrupt traffic
Whilst we've been getting a few unseasonal spurts of rain here in Phuket, Bangkok suffered torrential downpours yesterday morning causing traffic nightmares and flooding.
Many districts of the capital were swamped with unusually heavy rain for this time of the year. According to the BMA, accumulated rainfall in the 24-hour period ending at 7am yesterday soared above 90 millimetres in many parts of Bangkok. In districts around the capital it reached as high as 120 millimetres of rain over the 24 hour period. But as quickly as the rain came, it was all sunshine and air-conditioning later in the day.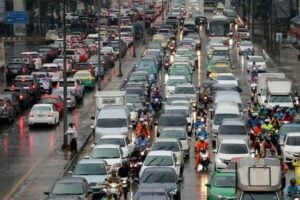 Thai goalkeeper into European team
26 year old national goalkeeper Kawin Thamsat-chanan will join OH Leuven as the team's highest-paid player.
The SCG Muangthong United captain will be the first Thai goalkeeper ever to play professional football in Europe. Belgian team OHL is owned by Thailand's King Power Group who see Kawin's move to OH Leuven as a stepping stone to having the first Thai play in the EPL. Kawin, who has represented Thailand in 95 matches, will wear jersey No 16 for his new team by the end of January.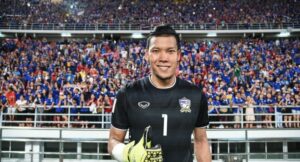 Yingluck's on a 'Entrepreneur' visa
Fugitive former PM Yingluck Shinawatra is living in the United Kingdom on an entrepreneur visa, and has not received political asylum, according to media reports citing sources in the Pheu Thai party.
Yingluck applied for a Tier 1 (Entrepreneur) visa, which allows the holder to stay in the UK for a maximum of three years and four months. According to the website gov.uk, which contains information about UK government services, people from outside the European Economic Area and Switzerland may apply for Tier 1 (Entrepreneur) visas if they have access to 200,000 pounds in investment funds. The holders can apply to extend the visa for another two years and possibly for settlement once they have been in the UK for five years, according to the website. Yingluck, a fugitive under Thai law, has been spotted in the UK on many occasions over the past month with photos of her taken in London circulating on social media before and after the New Year holiday.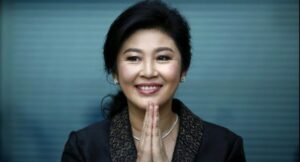 Minimum wage talks stalled
A committee tasked with setting the country's minimum wages has postponed its decision to January 17 after failing to reach agreement on the proposed hike. Meanwhile, a national workers' rights group is insisting that the pay rate be raised to 360 baht per day nationwide. The current daily minimum wage nationwide is 310 baht. The permanent secretary of the Labour Ministry who chairs the tripartite minimum wage committee, said wage hikes proposed by each of the provinces varied widely, so there was no consensus on an appropriate minimum wage. He said the committee would meet again next Wednesday but that there would definitely be a raise in the minimum wage this year.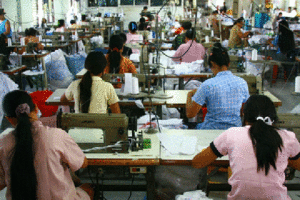 Airport food 30-50 percent more
In a headline expected to surprise no one, food at Don Meuang airport has been found to be about 30-50 percent higher than food sold outside the airport. This according to a random survey of food prices conducted by Thai PBS reporters.
But a spokesperson at Bangkok's second International Airport says food sold there is available at different budgets after the military government ordered an investigation into the issue yesterday following a complaint by a Japanese traveller. They claimed that there was a large range of food at all budget levels but admitted, once past security, prices were higher where the rents rose for shopkeepers.
At Phuket International Airport some fast food franchises were charging up to 50% more than the prices for the same item outside the airport.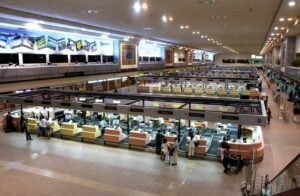 Keep in contact with The Thaiger by following our
Facebook page
.
Never miss out on future posts by
following The Thaiger
.
UPDATE: Bangkok protesters mass at the front of Government House, earlier PM addresses nation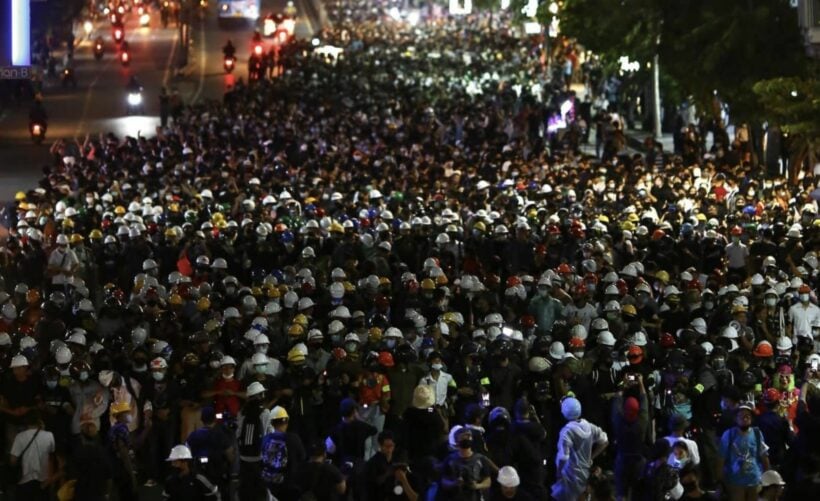 UPDATE: The protesters announced that the rally would end and disperse peacefully at 9.35pm. They wrapped up the gathering after delivering a symbolic letter of demand for the prime minister's resignation at the front of Government Hose. Apart from some earlier scuffles with police around 7pm, there were no major incidents this evening.
EARLIER: Happening at Bangkok's Government House around 9pm…
Protesters started arriving around 7.30pm, again demanding the PM's resignation, and even had a letter prepared for him to sign, PM Prayut was not at Government Hose at the time. Protesters continued to amass at the front of Government House after breaking through a police cordon at Urupong Intersection. Earlier they gathered at the Victory Monument roundabout (and BTS station).
Police have blocked off the entrance to Government House with 2 public buses, barbed wire and police dressed in riot gear that have been shipped in from Saraburi Province. Protesters are already preparing for a potential confrontation and are dressing in raincoats, hardhats, goggles and armed with umbrellas, presumably in anticipation of another spray from the water cannons. They continue to shout "Prayut, get out!" Protest leaders are also calling on the growing crowd to remain "chilled" and not resort to violence.
"If he won't resign, we won't go home."
Behind the 2 buses there are also the high powered water cannons which were used against protesters last Friday night at the Prathunwan intersection in central Bangkok. Despite the calls for the continuation of a peaceful protest, both sides appear ready for some conflict this evening. Earlier protesters were demanding the release of some of the movement leaders who continue to be arrested with an array of charges, some still in detention in prisons north of the city.
The Prime Minister appeared on television tonight at 7pm and committed to the Thai people to help resolve the current impasse between the widening protest movement and the Government. He went on to say that his government "is prepared to withdraw emergency rules banning large gatherings in Bangkok" if the growing protest movement "remains peaceful".
"At this point, we all need to take a step back, to step back from the brink, away from the path that would plunge Thailand into disaster."
PM Prayut did no address the issue of the demands for his resignation.
An emergency session of Parliament has been scheduled for next Monday and Tuesday where opposition parties say they will challenge the government coalition to address the demands of the protesters, including the tetchy issue of reforming the role of the Thai monarchy.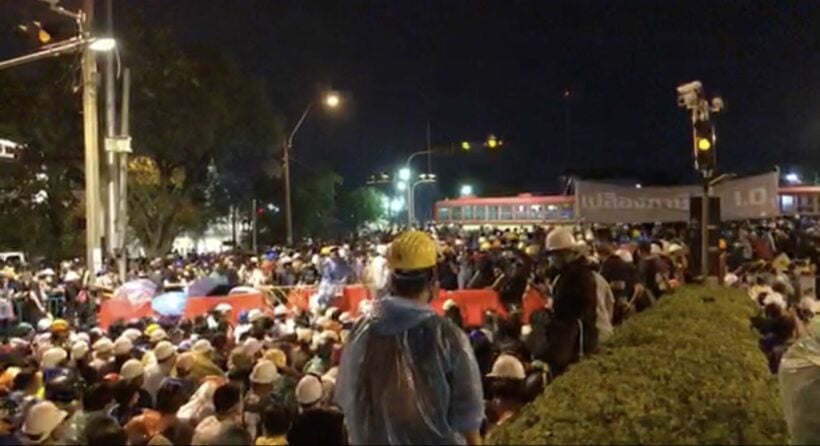 Keep in contact with The Thaiger by following our
Facebook page
.
Never miss out on future posts by
following The Thaiger
.
Samut Prakan woman bitten by snake while using the toilet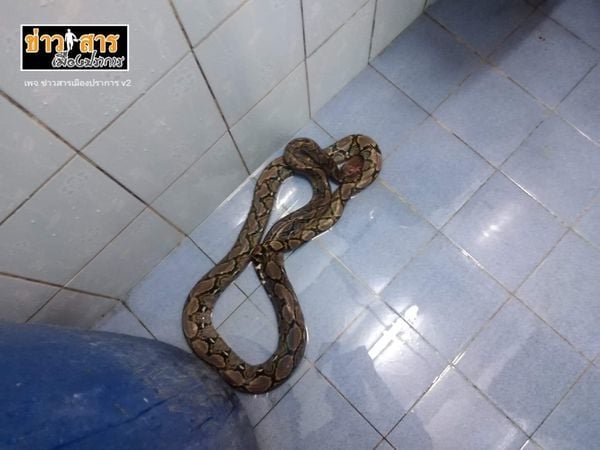 A python has bitten a woman on her backside and finger while using the toilet at a home in Samut Prakan, southeast of Bangkok. Rescue volunteers were called to her home, and said there was a lot of blood at the scene. The woman was later taken to the hospital.
The incident may sound shocking to some, but in Thailand, reports of snakes biting people who are on the toilet isn't that uncommon. Snakes can live and thrive in the sewers, usually hunting down rats, and sometimes enter pipes leading up to the toilet bowls.
Just last month, an 18 year old university in Nonthaburi, a suburb just west of Bangkok, was bitten on his penis by a python that was in the toilet bowl. He had to get 3 stitches. Another man's penis was bit by a snake while he was using the bathroom last year. He ended up with 15 stitches.
SOURCE:Facebook
Keep in contact with The Thaiger by following our
Facebook page
.
Never miss out on future posts by
following The Thaiger
.
One more person faces possible life sentence for alleged acts during royal motorcade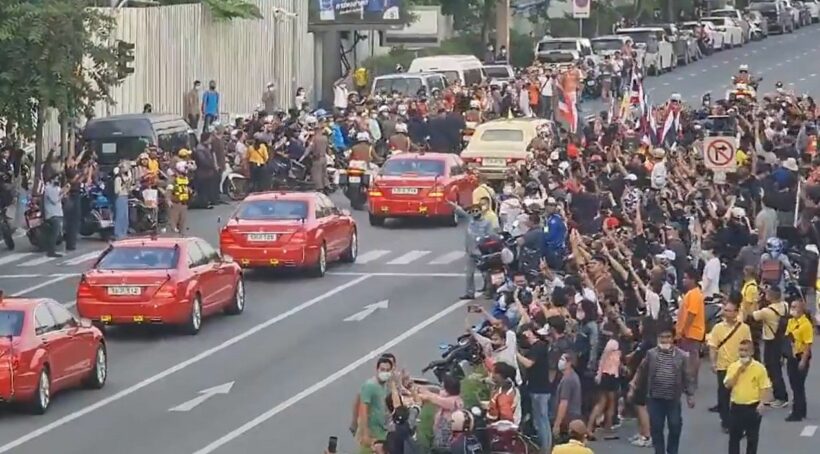 Police have issued an additional arrest warrant for a protester who allegedly attempted to "harm the HM the Queen's liberty" during a royal motorcade last week. The motorcade happened to be on the same day and same route as a pro-democracy protest in Bangkok. So far, 3 protesters face charges for an alleged "act of violence against the HM the Queen's liberty" and could face up to life in prison if found guilty.
Suranat Paenprasert, a coordinator for Active Youth, now faces charges of 16 to 20 years in prison, or even up to life in prison, for allegedly violating Section 110 of Thailand's Criminal Code which prohibits acts of violence against the HM the Queen or Her liberty.
Section 110: Violence against the Queen
Whoever commits an act of violence against the Queen or Her liberty, the Heir-apparent or His liberty, or the Regent or his/her liberty, shall be punished with imprisonment for life or imprisonment of sixteen to twenty years.
2 other protesters, Ekkachai Hongkangwan and Boonkueanoon Paothong, also face the same charges of alleged "violence against the Queen's liberty" during the royal motorcade. The New York Times reports the "act of violence" was apparently yelling at the royal motorcade. In photos, crowds of protesters were seen on the royal motorcade route holding their hands up in the 3-finger salute, a symbol of defiance.
Many of the protesters were also shouting "our taxes", in Thai, at the occupants of the yellow Rolls Royce.
Ekkachai and Boonkueanoon may also face charges under Thailand's lèse majesté law under Section 112 of Thailand's Criminal Code, according to an earlier report from the Bangkok Post. If found guilty, the additional charge would make their punishment more severe.
Section 112: Insulting or Defaming the Royal Family
Whoever, defames, insults or threatens the King, the Queen, the Heir-apparent or the Regent, shall be punished with imprisonment of three to fifteen years.
SOURCES: Nation Thailand | New York Times
Keep in contact with The Thaiger by following our
Facebook page
.
Never miss out on future posts by
following The Thaiger
.