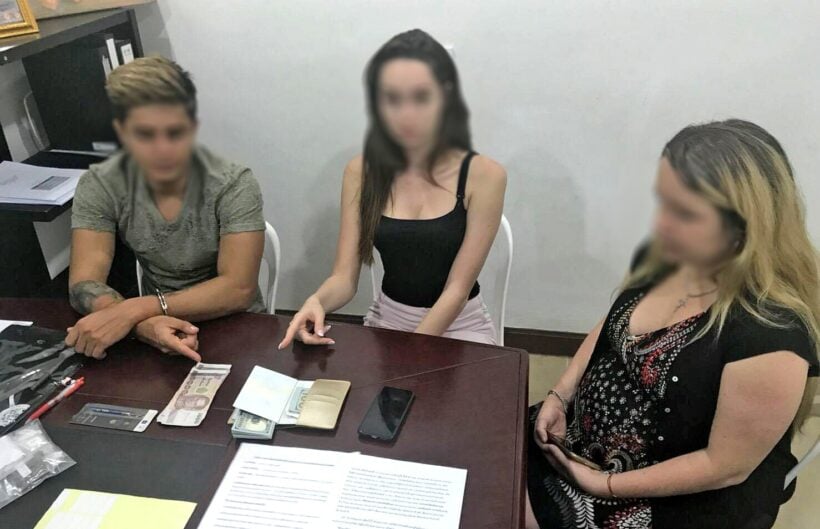 Kamala police arrested 27 year old Viktor Dvinsky from Russia and 22 year old Berezina Vladystava with 14.44 grams of cocaine, 2 amphetamine pills, 17.66 grams of marijuana. Police also seized an iPhone and $2,400 and 11,000 Baht in cash.
They were charged for possession and trading of illicit drugs.
After the two were arrested, police extended the investigation and tracked down 28 year old Eric Emmanuel from Ghana and 30 year old Weerakan Mingkham with 7.43 grams of cocaine.
Emmanuel has been charged for being an illegal immigrant as well.