THAIGER TODAY Monday, October 30
Royal Relics delivered to their final resting place | Body found in Chalong hills | Criminal case against Yingluck is over | Road Toll during Royal Cremation very low | Design gaff at Phuket International Airport.
Keep in contact with The Thaiger by following our Facebook page.
Never miss out on future posts by following The Thaiger.
Chinese businessmen hand out food in Pattaya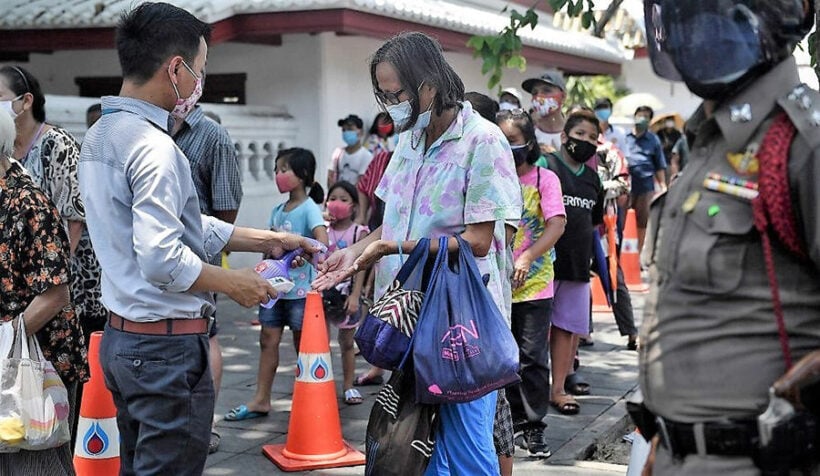 Chinese businessmen are helping to feed people in Pattaya after handing out over 1,000 meals to the needy last night. The handouts occurred near Third Road with Pattaya City Police nearby to help ensure social distancing and other safety measures.
Hundreds of locals were seen queing for the event well before it was scheduled to start, indicating the increasing need for aid. As Pattaya is part of Chon Buri province, an area that has been indicated as "highly controlled" due to the second wave of Covid-19 that hit Thailand in the past couple of months.
That wave, sent businesses and venues into shutdown, with many struggling to survive. But recently, Pattaya has recorded only 1 new case of the virus in the past 4 days, and only single digit cases in the past week. Local businesses are hoping this decrease in virus numbers will help speed up the reopening of businesses.
Although many venues can stay open, such as restaurants, their opening hours are restricted as well as seeing hardly any customers due to the travel restrictions in the province, which requires permission from a district official in writing in order to enter or leave.
Previously, Pattaya was relying on domestic tourism to keep it afloat after Thailand placed measures that essentially stopped foreign tourists from arriving. Now, many hotels in Pattaya are struggling to keep their staff and have resorted to selling their restaurants' food on the streetsor offering delivery in an attempt to support their remaining staff.
Despite multiple requests for the government to force businesses to shutdown, which would put many formal workers at hotels on social security, it has been denied. Chonburi Public Health Officials say they will be reviewing the strict measures at the end of the month, but warn it isn't a promise of allowing businesses to reopen.
Despite the area restricting tourism, Pattaya city officials have announced they will spend funds to clean up the Walking Street and decorate the streets for Chinese New Year on February 12.
SOURCE: The Pattaya News
Keep in contact with The Thaiger by following our Facebook page.
Never miss out on future posts by following The Thaiger.
Thailand's broadband internet speed ranks #1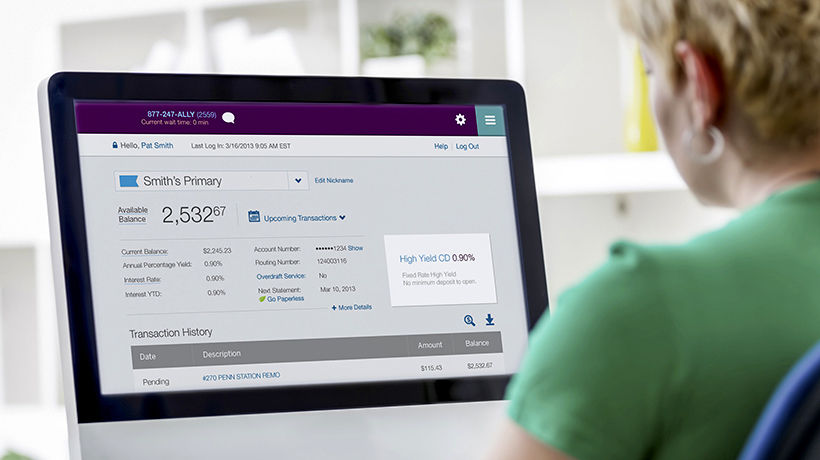 Thailand's broadband internet speed is ranking number 1 after a speed test was conducted in December of last year. It's ranking climbed 2 spots from the previous speed test out of 176 countries by the Speedtest Global Index, beating out the stiff competition.
Singapore and Hong Kong are now at 2nd and 3rd place according to the test, which is measured monthly. The test uses millions of data from real people who use Speedtest tools. The test was developed by Ookla, which is a Seattle, Washington headquartered company that has pioneered fixed broadband and mobile network testing apps, analysis and data. Despite the tests being originated by a US company, the US ranks 10th on the list.
Thailand clocked an average fixed broadband speed of 308.35 megabits per second for downloads last month, beating out Singapore for the top spot. It ranked 3rd in November 2020. The global average fixed broadband speed was 96.43 megabits per second for downloads and 52.31 megabits per second for uploads in December.
On his Facebook page, Digital Economy and Society Minister Buddhipongse Punnakanta attributed the top ranking to the country's fast development of telecom infrastructure and competition by local operators.
After AIS Fibre entered the market in 2015, it sparked more rivals to join in the race to install fibre optics for internet services, a move that replaced the older technology of ADSL network. AIS Fibre is a home broadband unit of mobile operator Advanced Info Service.
Pisut Ngamvijitvong, senior director of the analysis department at Kasikorn Securities says some operators still provide fixed broadband services through the old ADSL technology, but that every year the internet is getting faster and cheaper.
"Triple T Broadband provides around 30-40% of its service on ADSL and True Internet has around 20%."
Thailand's fixed broadband service sector has been increasing every year. In 2019, there were 10.1 million household subscribers to fixed broadband services. And, in 2020, the number was estimated at 11 million.
The Speedtest Global Index also ranks the mobile internet speed of 139 countries in which Thailand currently ranks 33rd as of December 2020. It moved up 11 spots in 1 month from November 2020 testing at 51.75 megabits per second for downloads. The UAE and South Korea followed in the rankings with 2nd and 3rd place respectively. The global average for mobile internet speed was 47.2 megabits per second for downloads and 12.67 megabits per second for uploads.
SOURCE: Bangkok Post
Keep in contact with The Thaiger by following our Facebook page.
Never miss out on future posts by following The Thaiger.
Famous Thai actor tests positive for Covid-19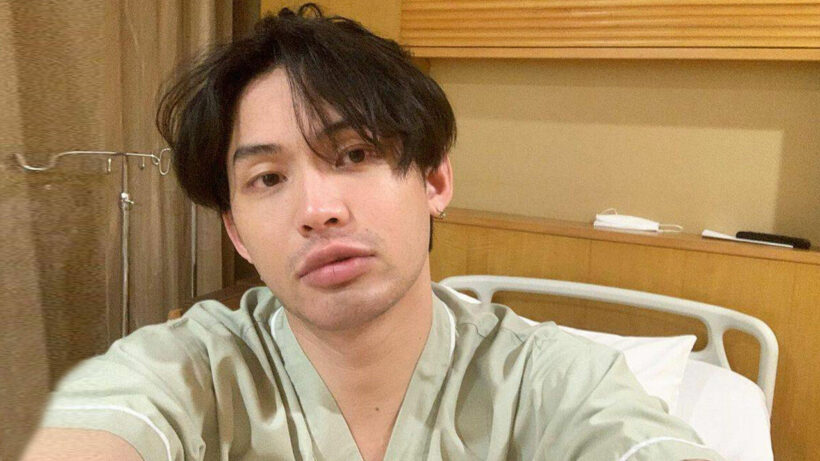 A famous Thai actor has announced he is infected with Covid-19after posting a video on Instagram. He says both him and his mother were tested, but he was the only one with a positive test result.
Techin Ployphet, aka DJ Matoom, says he met an infected but asymptomatic friend on January 9, but that friend didn't know he was infected until January 19 in which he told Matoom.
Matoom detailed his timeline in the Instagram video which reveals that on January 7, he was at his condominium in the Ladprao area, but then visited Power-Buy at the Central Ladprao shopping centre at around 8pm.
The following day, he went to GMM Grammy in the morning to work and then visited the Banyan Tree Hotel at around 4pm. Then, he went to the Big C supermarket in the Ladprao area at 6pm.
On January 9, he says he checked in to a hotel at 9am and had dinner at a rooftop restaurant in the evening. It was there that he met his then-asymptomatic friend. The next evening he left the hotel and had dinner at a Korean restaurant in the Ari area before going back to his condo.
On January 19, he was again working at GMM Grammy in the morning, and then went to Central Embassy for work at 12:30pm. He visited the FoodLand supermarket at The Street Ratchada at 5pm. Then, that same day, he was notified that his friend had tested positive for the virus, which prompted him to also get tested at Bangkok Hospital that night at 10pm. He says he received the positive results yesterday.
Celebrities and actors who worked with him have now taken Covid-19 tests. One of them is actress Natapohn Taemeeruk,who says her test was negative, but will enter a self-imposed quarantine for 14 days and then will get tested again.
The Banyan Tree Hotel has issued a statement saying that it has closed its rooftop restaurant, called "Vertigo," for cleaning and disinfection, and will reopen it this Saturday. The hotel says it will also disinfect the entire floor where the actor stayed, and has urged all employees, who were in contact with Matoom, to get tested and quarantine themselves for 14 days.
FoodLand supermarket also announced its closure for cleaning and disinfection and says it will reopen this Saturday. The air-conditioning system of the entire mall is also being cleaned. Employees deemed to be at-risk have also been tested and confirmed negative for the virus.
The CCSA's spokesman, Taweesin Wissanuyothin, says that it is too early to determine whether Matoom could be considered a super-spreader, but he thanked him for disclosing his timeline in the public interest.
SOURCE: Thai PBS World
Keep in contact with The Thaiger by following our Facebook page.
Never miss out on future posts by following The Thaiger.