THAIGER TODAY – Friday, November 24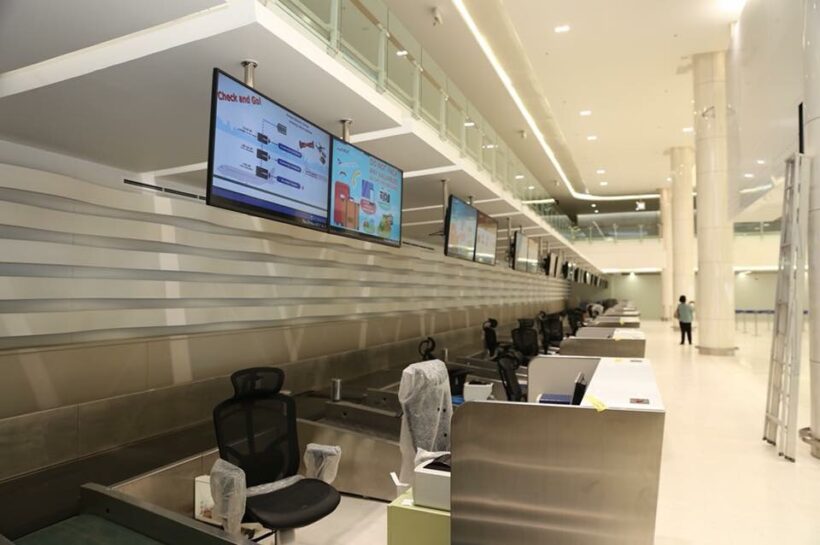 Phetchaburi inundated | PM defends his Deputy's comments about dead cadet | Seven youth arrested over drugs bust in Paklok | Airport getting ready for high-season influx | Navy FC Chairman threatens the players in the alleged match-fixing scandal.
Keep in contact with The Thaiger by following our
Facebook page
.
Never miss out on future posts by
following The Thaiger
.
Pattaya – fighting to survive its Covid crisis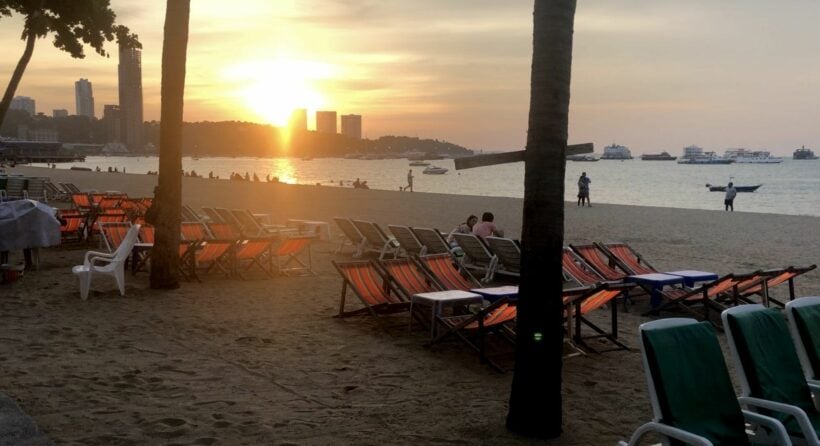 Pattaya, like some of Thailand's other former tourist hotspots, is facing some critical challenges. Hundreds of thousands of workers have left the city because there's simply no work and up to 50% of the city's shops are closed, some never to re-open. The Thaiger filmed most of this video on a long weekend at the end of October, the busiest Pattaya had been in 7 months.
Please LIKE the video and SUBSCRIBE to the Thaiger YouTube channel…
As Thailand struggles along without the benefit of its usual tourist traffic, four key former tourist magnets are facing particular hardships. Phuket, Koh Samui, Chiang Mai… and Pattaya. Whilst there are patches of business activity, just about everything connected directly with the city's tourism business are perilously quiet, particularly on weekdays. That means the employees, the business owners, their families, the landlords and their bank are all suffering as the chain of woes reaches deep into Pattaya's broader community.
Despite the Thai government's attempts to deny the true reason for Pattaya's popularity over the past 6 years, including the annual walk-through the city's red light hot spots and declaring there was no crime or prostitution, the sleazier side of Pattaya has continued to grow, with a growing number of proprietors trying to glean an income out of a slowly declining western patronage. Things were changing and business was getting tighter long before the Covid-19 and Thailand's border closures.
n 2016, Thailand's first female Minister of Tourism, Kobkarn Wattanavrangkul, announced that Thailand was "closed to the sex trade". Walking Street was to be gentrified and some of the red lights moved back from the foreshore to establish new bar and bar girl districts.
Several NGO reports have published the number of prostitutes in Pattaya were between 27,000 up to 30,000, depending on the report you read. The plight for these sex workers, post Covid, is bleak. As their work wasn't officially recognised they weren't able to access any of the government's unemployment stimulus payments and weren't protected under any of the country's labour laws. Luckily for some of them, their employees worked hard to help them through the crisis. One of those is manager Timmy who works for the Night Wish Group.At their peak they ran up to 29 bars in Pattaya. Many of those have closed. At the moment they have about 13 open, as of the end of October.
For now Pattaya's red lights have dimmed somewhat although it's hardly all closed up. Some of the bars have also pivoted to an online model, with mixed results, where the bar girls, and bar boys, are able to 'chat' to online customers, viewers can buy them drinks and business continues as usual. Some bars have even stayed closed and are going 100% online with their digital bars. One proprietor told The Thaiger the online bar scene had become very lucrative but was unsure how long the novelty would last.
Apart from the steep decline in total tourist traffic, there's been a big change in the mix, now mostly domestic tourists. Many businesses are switching up their business models to suit. Many just closed down, seemingly waiting it out to see what happens.
With much of the city's old workforce abandoning Pattaya and heading home, there are still pockets of local life where communities have banded together to help each other through, whilst waiting for some sort of normality to return. For the tourist areas, mostly closer to the beaches, businesslike is patchy indeed.
Keep in contact with The Thaiger by following our
Facebook page
.
Never miss out on future posts by
following The Thaiger
.
6 face extortion charges after allegedly posing Thai immigration police officers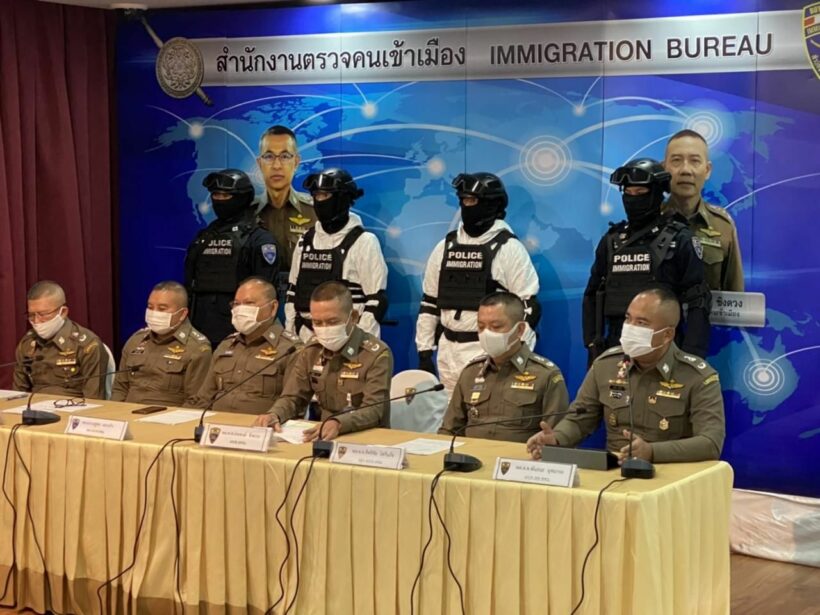 Police have arrested 3 people and issued arrest warrants for 3 others on extortion charges after they allegedly posed immigration police officers in Rayong and visited business owners with migrant staff, asking them for money.
Police say 6 men wearing immigration police uniforms visited business owners in Rayong on September 15. They allegedly asked for money from the businesses with migrant labourers. Using surveillance camera footage, police say the men met at a petrol station on Khao Lam Road in Chon Buri's Sriracha district before getting into 3 cars and driving off to Rayong. Police say the men met again at the petrol station in the afternoon.
Investigators where able to track down 3 of the suspects and found the immigration police uniforms the allegedly used. The men face charges of impersonating police officers and extortion. They've issued arrest warrants for the 3 others allegedly involved.
"From the footage, we have managed to track down and arrest 3 suspects namely Wisanu or Saneh (45), Ekachai or Dum (36) and Ratchanon or Bank (32). We also found a Toyota pickup truck and the police uniforms that they used on that day."
SOURCE: Nation Thailand
Catch up with the latest daily "Thailand News Today" here on The Thaiger.
Keep in contact with The Thaiger by following our
Facebook page
.
Never miss out on future posts by
following The Thaiger
.
145 more on Special Tourist Visa arrive in Bangkok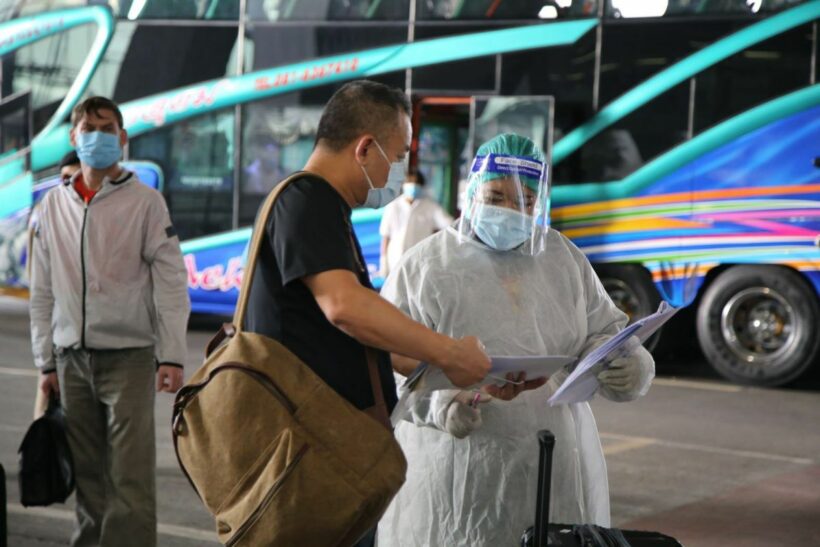 145 people on the new Special Tourist Visa arrived in Bangkok yesterday from Guangzhou, China, the second group after Thailand's 7 month ban on international tourists. 39 people on the new long stay visa arrived last week, a small, yet significant step forward for Thailand as it pries open the borders for tourists, albeit with a lot of paperwork, restrictions AND the 14 day quarantine.
The country went from welcoming millions of tourists each month before the pandemic to zero from late-March until a few weeks ago. In 2019, nearly 40 million tourists visited Thailand.
All the tourists passed the Covid-19 screening upon arrival at the Suvarnabhumi Airport. They are now required to go through a 14 day quarantine at an approved hotel or facility before travelling the country.
The tourists were on the same China Southern Airlines flight as 118 foreigners with Thai work permits who were entering Thailand for business purposes, according to the airport's deputy director Kittipong Kittikachon. 16 Thais were also on the flight, travelling back home from China.
While some have been concerned that opening the borders to foreign tourists could cause another outbreak (even though the tourists are also required to quarantine), Kittipong says there is "no chance" that the coronavirus will spread from the tourists. He says strict health measures are in place and the tourists are coming from areas that are considered a "very low risk" with no recent local transmissions of the virus.
SOURCE: Pattaya News
Catch up with the latest daily "Thailand News Today" here on The Thaiger.
Keep in contact with The Thaiger by following our
Facebook page
.
Never miss out on future posts by
following The Thaiger
.