Thai soap opera inspires traditional dress for ID cards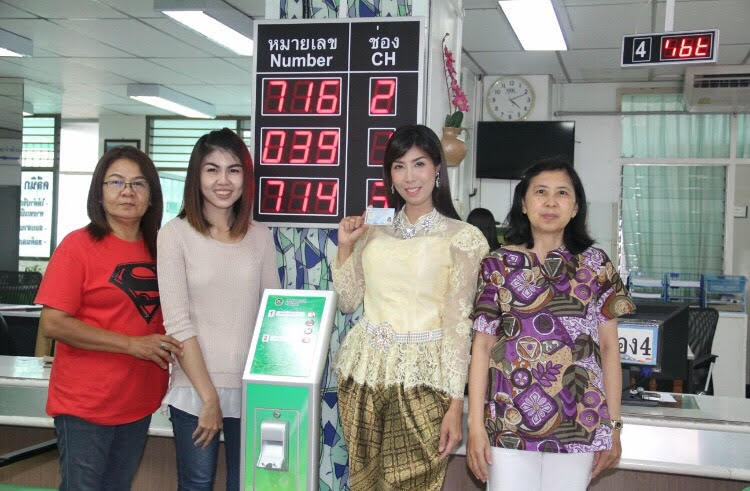 The Thai soap opera 'Buppae Sanniwas' (Love Destiny) is the hot ticket at the moment inspiring Thais to get back to their historical roots and 'Thainess', even for official documents.
Some Thai ladies have even gone so far as to dress in traditional outfits to take pictures for their ID cards in Phuket.
At Phuket Municipality Office a local woman, Ramayakorn Rattanawaleerametyakorn, dressed in Thai traditional outfit for her ID card. She'll be stuck with that photo for the lifetime of her new Thai ID card – five years – even when the popularity of the TV soap wears off.
"I love the charm of Thai traditional outfit and now, 'Buppie Sanniwas' is very popular and there are many people dressing in Thai traditional costume for their official ID photos so I wanted to make one too. I want to be a part of those who preserve Thai culture," she said.
However, the Phuket Municipality Office says that it's OK for people to dress in traditional Thai style to make a new ID card, for a new card or in case of expiration, damage or loss.
But some traditional costumes show bare shoulders or bare upper arms and this is not acceptable.
The office opens from Monday – Friday, 8.30 am – 4.30 pm and Saturdays, 9 am – 4 pm.

Mystery 90 kilogram load was added to cargo flight list on MH370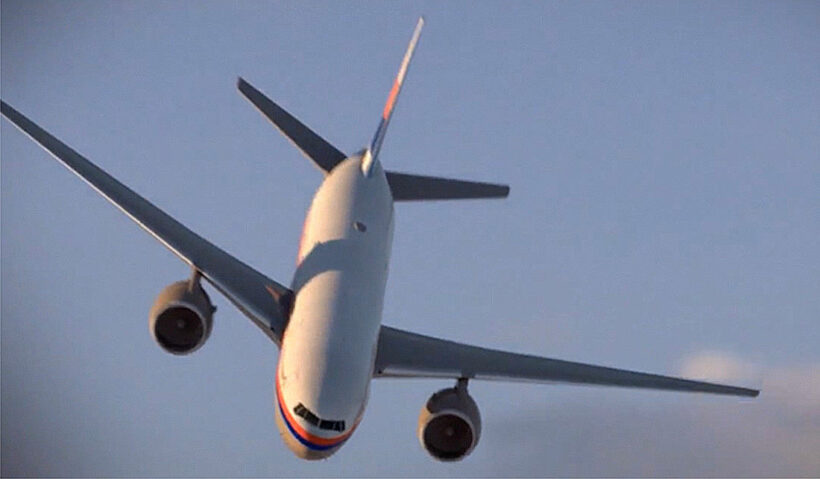 French investigators looking into the disappearance of the Malaysian Boeing 777, flight MH370, say they have discovered a previously undeclared 89 kilogram load that was only added to the cargo list after takeoff.
The sun.co.uk reports that French engineer Ghyslain Wattrelos, who lost his wife and two of his three children in the crash, detailed the claims to judges investigating the incident in Paris last week. France is the only country with an ongoing investigation into the mysterious incident. Four French citizens were lost when MH370 went missing.
He revealed that a container on the flight was also found to be overloaded, but no explanation was ever given.
"We learned that a mysterious load of 89 kilograms had been added to the flight list after takeoff," Ghyslain told French daily paper Le Parisien.
"A container was also overloaded, without anyone knowing why. It may be incompetence or manipulation. Everything is possible."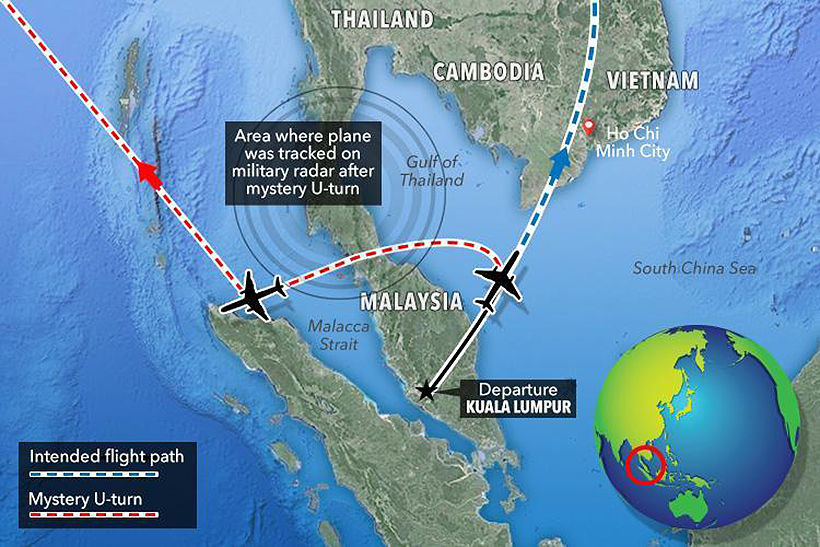 He also says investigations discovered versions of the flight's passenger list contradicted each other.
Theories about the crash have also focused on a shipment of lithium batteries that were on-board the plane. Two months after the disappearance, NNR Global revealed it had shipped 2,453 kilograms of items on the plane, of which 221 kilograms were lithium batteries.
Ghyslain posited the theory that the lithium batteries may have sparked a fire. But this theory has been investigated already in Malaysia and described as "highly improbable" by the Malaysian Government's final report into the crash last year.
Flight 370 disappeared on March 8, 2014 on a routine scheduled flight from KL, Malaysia, to Beijing in China with 239 people on-board. Just 38 minutes into the flight it lost contact with Malaysia Airlines.
Last week the same French investigation released a finding saying that someone "was in control of the plane" until the end.
Read that story from The Thaiger HERE.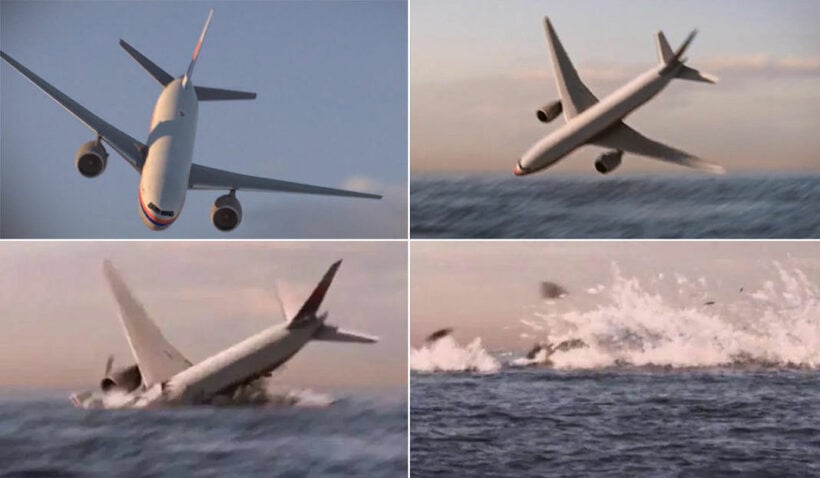 Artists impression of the final moments of MH370 and its 239 people onboard
"Worst drought in living memory", Thai farmers in the north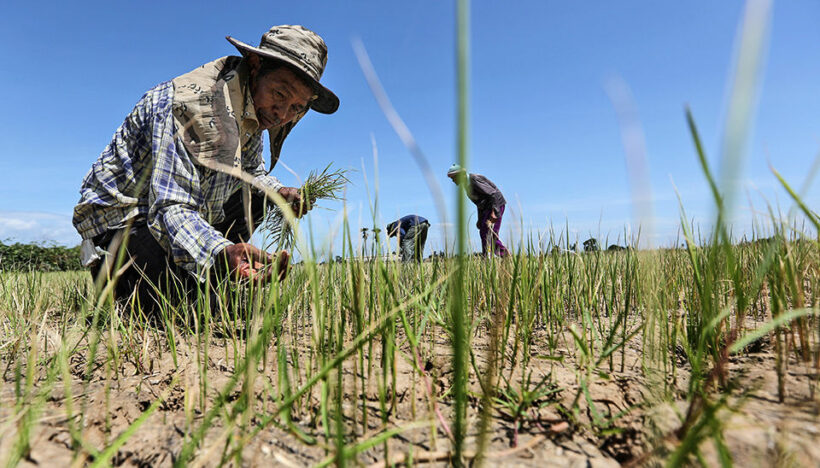 Parts of Thailand are facing their worst drought in 50 years. Farmers in some parts of the north and north east say that the situation is the "worst in living memory", as reported in Sanook.
Meanwhile, The Meteorological Department says Thailand will experience the worst drought in at least a decade, with average precipitation across large regions of the country falling far short of the monthly averages.
Sanook reports that rivers and reservoirs are 10% below the levels at the same time last year in Lamphun, just south of the north city of Chiang Mai. Farmers are being urged to be pro-active and collect any rainwater over the next two months because there is unlikely to be enough to go round from the usual irrigation sources in the region.
Sanook also reports that areas around Khon Kaen and Nakhon Ratchasima in Thailand's north-east are also facing the worst drought in 50 years.
Water levels in large reservoirs stand around 38% capacity in the North, 33% in the North-east, 22% in the Central Plains, 35% in the East, 67% in the West, and 60% in the South, according to figures released by the Office of National Water Resources and published in the Bangkok Post.
In the tourist island of Phuket the three main catchments are all below 10-15% of their capacity as the annual wet season has provided little rain to start filling them up. The island is facing an acute water shortage for the tourist season at the end of the year.
SOURCE: Sanook | Bangkok Post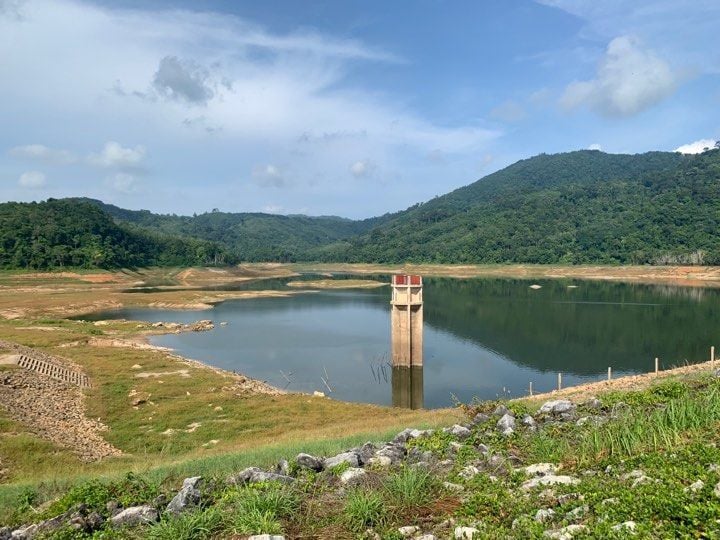 Phuket's main water catchment at Bang Wad Dam in Kathu, central Phuket
Thai FDA refuses to endorse Decha's cannabis oil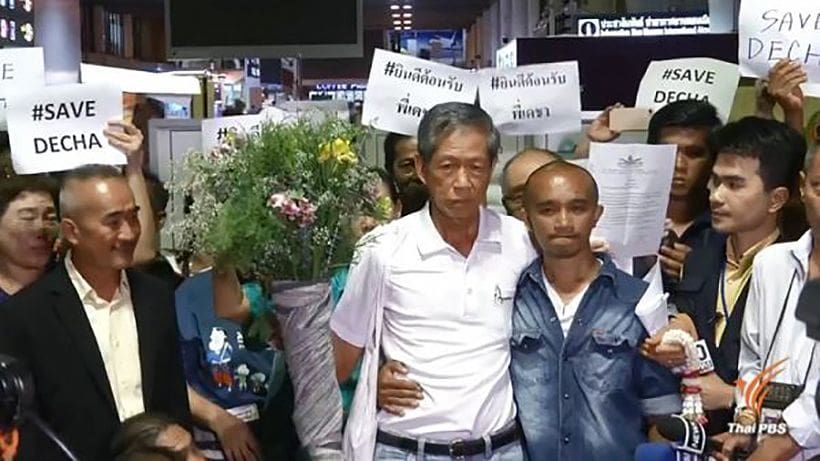 PHOTO: Decha Siripat from the Khao Kwan Foundation and supporters
Patients who were looking forward to gain access to medicinal cannabis oil, produced by the Khao Kwan Foundation's Decha Siripat, learned yesterday that the Thai Food and Drug Administration have declined to endorse his own version of the drug.
12 organisations have now accused the FDA of procrastination and mismanagement noting that the FDA could have approved the product because it meets all the requirements.
The 'people's network' say the matter should be handled by the Department of Thai Traditional and Alternative Medicine, so that production of the medicinal cannabis oil by the Khao Kwan Foundation can continue uninterrupted.
But Admiral Charnchai Charoensuwan, president of the Thai Traditional Medical Council, clarified that since Mr. Decha is not a qualified traditional doctor, his medicinal cannabis oil is regarded as illegal.
Mr. Decha has been widely recognised by civic groups and supporters of alternative medicine as a medicinal cannabis expert. He has been dispensing his cannabis concoctions to patients suffering from different diseases for several years. Others have complained that he has been able to trade with his potions against the law and without proper registration or training.
He was arrested after an amendment of the narcotics law to legalise medicinal cannabis but many supporters, including high-level politicians (including the Thai PM), came to his aid and he was immediately released.
Read that story HERE.
SOURCE: Thai PBS