Thai soap opera inspires traditional dress for ID cards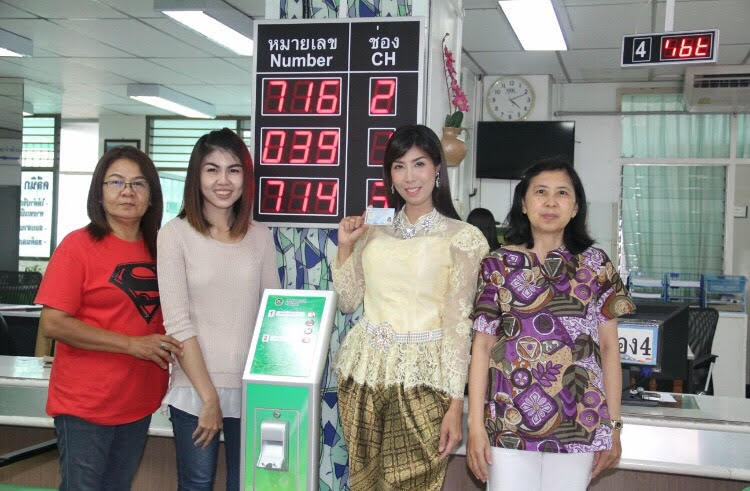 The Thai soap opera 'Buppae Sanniwas' (Love Destiny) is the hot ticket at the moment inspiring Thais to get back to their historical roots and 'Thainess', even for official documents.
Some Thai ladies have even gone so far as to dress in traditional outfits to take pictures for their ID cards in Phuket.
At Phuket Municipality Office a local woman, Ramayakorn Rattanawaleerametyakorn, dressed in Thai traditional outfit for her ID card. She'll be stuck with that photo for the lifetime of her new Thai ID card – five years – even when the popularity of the TV soap wears off.
"I love the charm of Thai traditional outfit and now, 'Buppie Sanniwas' is very popular and there are many people dressing in Thai traditional costume for their official ID photos so I wanted to make one too. I want to be a part of those who preserve Thai culture," she said.
However, the Phuket Municipality Office says that it's OK for people to dress in traditional Thai style to make a new ID card, for a new card or in case of expiration, damage or loss.
But some traditional costumes show bare shoulders or bare upper arms and this is not acceptable.
The office opens from Monday – Friday, 8.30 am – 4.30 pm and Saturdays, 9 am – 4 pm.

Keep in contact with The Thaiger by following our
Facebook page
.
State quarantine for Thais entering Singapore, while harder hit nations get a pass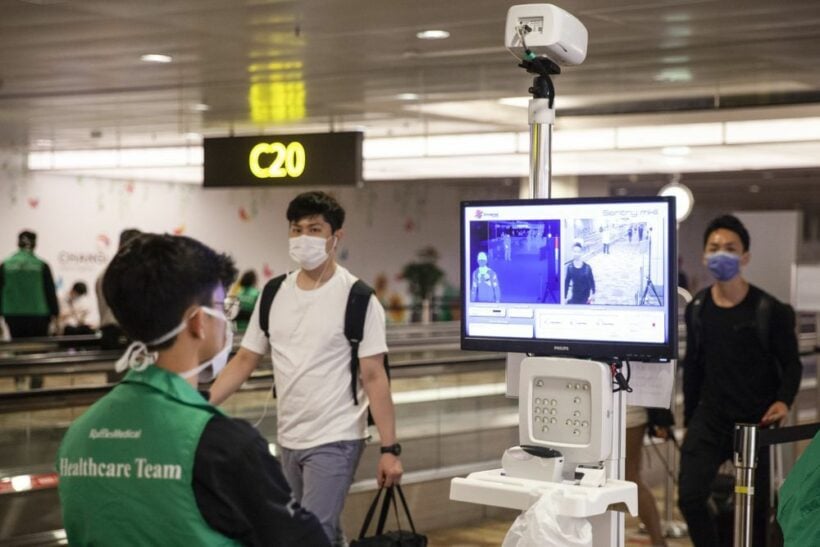 Singapore's government will continue to require that all Thai arrivals to the city-state undergo a 14 day mandatory state quarantine before being allowed to enter the country and mingle with the general population.
Singapore, which has 45,298 total cases, says that Thais must serve their "Stay Home Notice" at dedicated government quarantine facilities. Arrivals from China, which has seen a total of 83,581 cases, Germany, with 198,765 cases, and Japan with 20,174, among other countries, will only need to be tested upon arrival and do not have to carry out their quarantine in government facilities. There has been no official explanation for the unfounded snub of people from Thailand.
Thailand was not included on a list of exempted countries, despite having only 3,197 cases out of a population greater than that of the UK.
Only days ago, the UK, with the eighth highest number of infections in the world, gave a similar snub to Thailand, actually including, then later removing, it from its "green light list," despite the kingdom's remarkable success in containing the virus, recovery rate of over 95% and no local infections for 44 consecutive days.
Keep in contact with The Thaiger by following our
Facebook page
.
US delegation arrives, submits to Covid-19 screening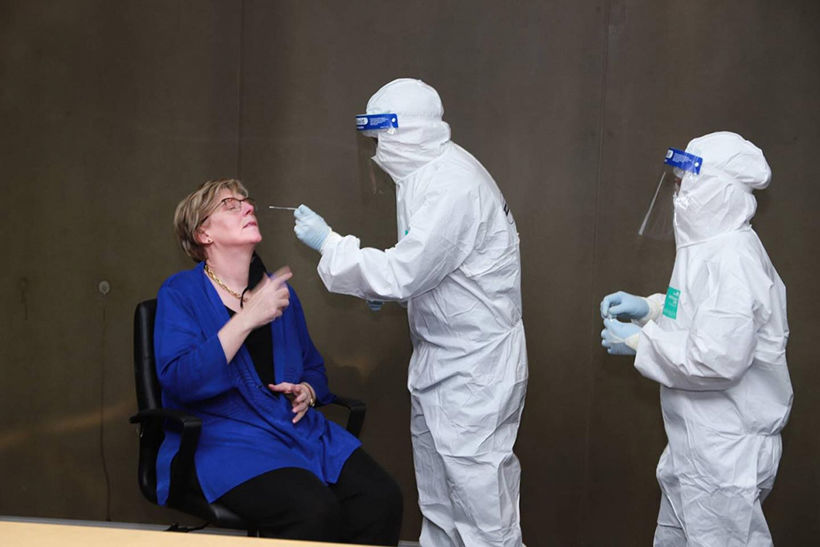 The chief of staff of the US army, General James C. McConville, arrived in Thailand today with an entourage for a 2 day trip, at the invitation of the Royal Thai Army. He has also granted permission for the publication of the results of his Covid-19 swab test. McConville and his entourage landed at Bangkok's Don Mueang Airport at 10:15am after completing an official visit to Singapore. The entire delegation had to undergo Covid-19 tests immediately upon arrival.
Army chief Apirat Kongsompong was on hand to welcome his guests as well as provide information on the preventive measures Thailand has taken, leading to its success in containing the spread of the virus, an extremely low mortality rate and a recovery rate of over 95%. The US delegation is the first group of government guests to arrive since the fifth phase of the easing of lockdown measures was announced.
The guests, as well as Thai Army officials, are required to strictly follow measures set out by the Centre for Covid-19 Situation Administration, including ensuring seats in all vehicles are partitioned, cleaned and sanitised as per guidelines.
The vehicles must also carry alcohol based sanitising gel and pads, waste bins for disposal, radio for communication with drivers and disinfectant spray for the driver to use to sanitise the vehicle.
The Thai Army chief says that if this system proves successfully, the government will use it for future official visits.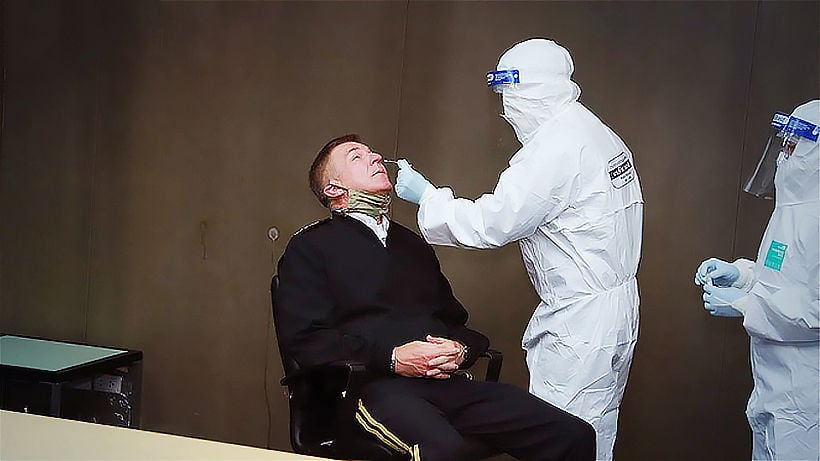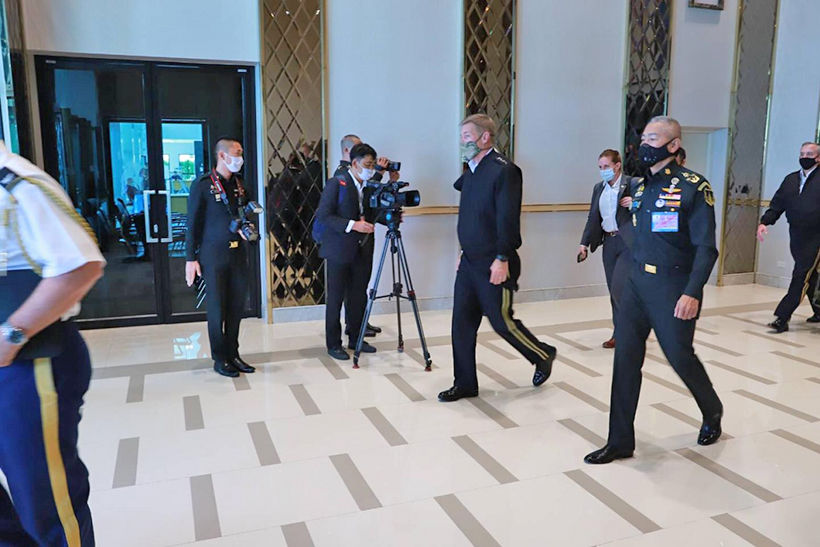 SOURCE: Nation Thailand
Keep in contact with The Thaiger by following our
Facebook page
.
Facebook group names and shames "farang prices"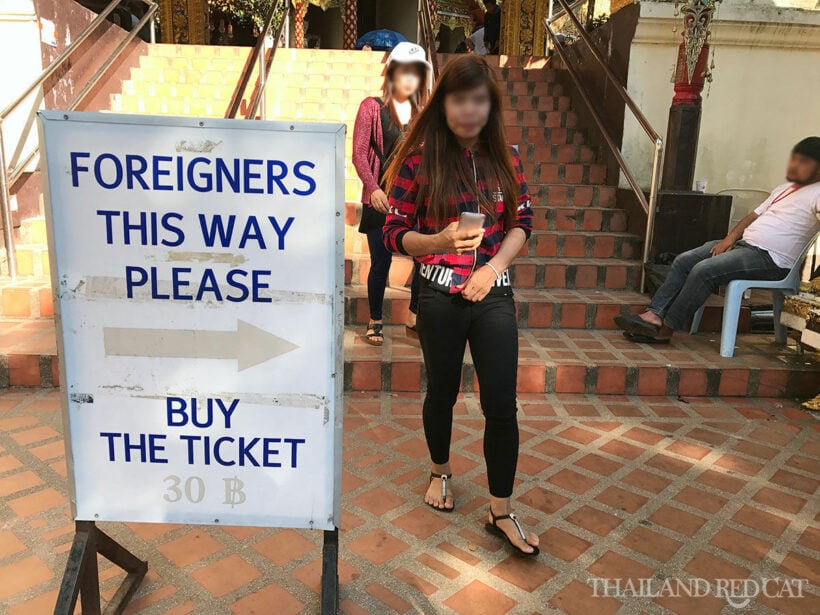 In days gone by, a foreigner visiting a national park or tourist site could often expect to be charged several times the price charged to a local. Now, thanks to a Facebook community naming and shaming venues that apply "farang prices" to foreign visitors, those days are, well, numbered. Members of the 2PriceThailand Facebook group are warning each other about price gouging for foreigners regardless of their residence status, a practice openly endorsed by state and private businesses alike, despite calls of outright discrimination.
The double pricing or dual pricing debate has been around ever since foreigners stepped onto Thai shores. It's a hotly debated topic with strong opinions on both sides.
"The intention of this group is to give foreigners the right to choose. We don't think it is fair that some tourist attractions disguise the fact that they have a dual price system. Our opinion is that if they want to overcharge foreign tourists by as much as 200% then that is their decision. But, don't do it in a way that is both sneaky and insulting."
The group also says they hope to see the abolition of the dual pricing system in Thailand.
"Thai people are internationally known for their kind and generous hospitality. The actions of a few tourist attractions are damaging that reputation."
Popular British blogger Richard Barrow, who regularly writes about Thailand's tourist attractions and scams on his websites, is the group's admin. In 1 post, user Aisha Moller Pedersen warns that the "foreigner" admission fee for Phra Nakhon Khiri Historical Park is 150 baht; it's 20 baht for Thais.
Just to step on the beach at Nangyuan Island Dive Resort, foreigners pay 200 baht (doubled from 100 baht due to Covid-19), while Thais pay 30, a member posted Monday.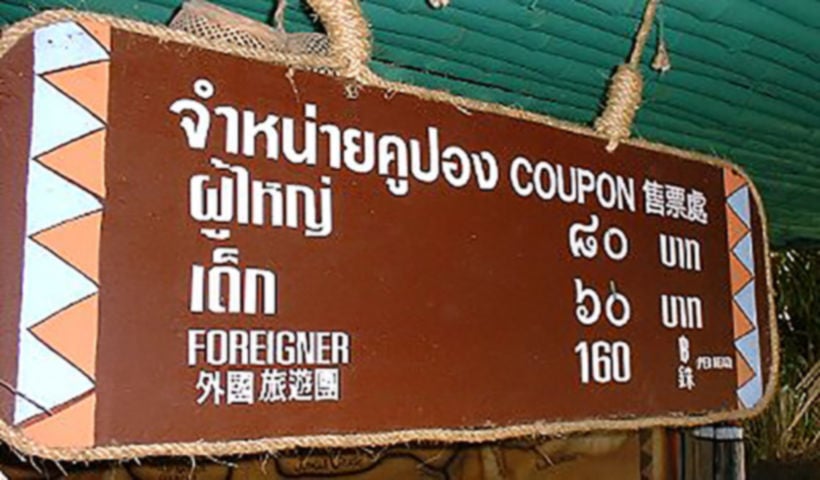 Another user wrote that at Koh Chang Waterfall, the entrance fee is 200 baht for foreigners, while (adult) Thais only pay 20. A tourist attraction in Bangkok features its ticket prices in Thai and Arabic numbers. The "farang price" is nearly twice as high.
"I was there during the weekend and brought my work permit as well but no luck, and worst of all the ticket seller was very rude,so, we decided to leave. This is a widespread and systematic racism which should be stopped immediately."
Another member wrote yesterday that adult foreigners pay 100 baht to enter the Queen Sirikit Botanical Garden in Chiang Mai, while Thai adults pay 40. But it's not all negativity – members also post places that offer the same prices for Thais and foreigners. "Sukhothai Historical Park offering same prices for Thai and farang," wrote one user in a Sunday post.
"Doi Tung Tourist Attraction – no dual pricing, and the nicest gardens I've seen in Thailand," wrote another, referring to the Mae Fah Luang Botanical Garden in Chiang Rai.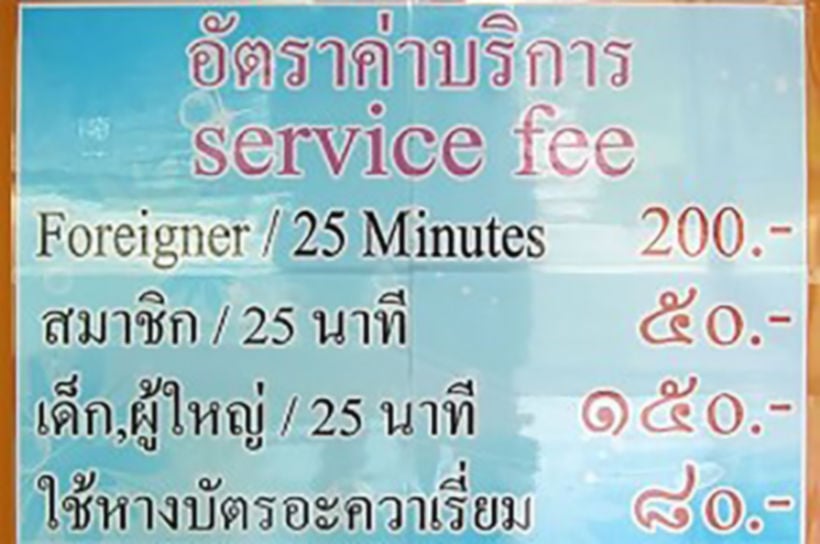 SOURCE: Khaosod English
Keep in contact with The Thaiger by following our
Facebook page
.