Supreme Court Judges under protection in lead up to Yingluck verdict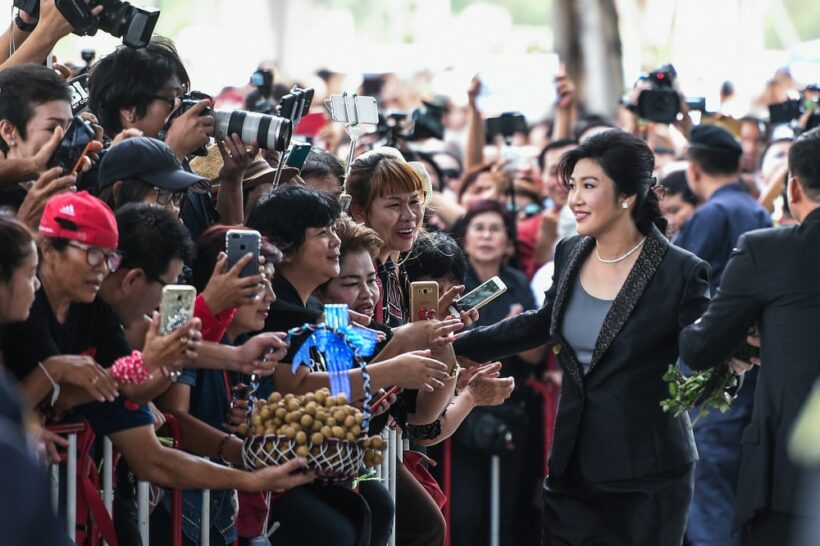 Security officers will be sent to guard judges in the high-profile case involving former prime minister Yingluck Shinawatra to maintain order ahead of the announcement of a verdict.
The panel of nine judges hearing the case in the Supreme Court's Criminal Division for Political Office Holders, and their residences, will be under guard until after the court delivers its verdict on August 25.
The order came after Army chief General Chalermchai Sitthisart, who is also head of the Peace and Order Maintaining Command, yesterday called a meeting of security forces to assess expectations about the situation on the day of the verdict.
Yingluck has been charged with negligence in preventing corruption and irregularities related to her government's rice-pledging scheme, which allegedly caused massive financial damage to the country.
Authorities have been closely monitoring movements by Yingluck's supporters ahead of the verdict.
The meeting concluded that supporters would mainly come from outside Bangkok, including Pathum Thani, Nonthaburi, Samut Prakan and Ayutthaya provinces, where there are strong bases of Pheu Thai Party and red-shirt supporters, according to a source at the meeting. The source said security officers had been instructed to closely monitor local leaders in other areas in the North and Northeast who might mobilise supporters.
Security forces have estimated that 1,000 to 2,000 people will show up to support Yingluck at the court. However, authorities were not concerned about the supporters, but of a "third party" that might provoke chaos, the source said.
Officers would also consider the sources of funding for supporters' trips to Bangkok, the source said, adding that the total cost of all the passengers in a single van visiting the capital would amount to Bt100,000.
Other modes of transport that might be used by Yingluck supporters include free train services provided by the government. People travelling by train would probably arrive a couple of days before the verdict and meet at assembly points in Don Muang and Lak Si districts near the Supreme Court, the source added.
Chalermchai said in the meeting that everyone should do their duty in ensuring peace and order, as well as to create an understanding with people regarding the issue, the source said.
Initially, government forces would stick with security measures referred to as "Korakot 52", which was considered a "soft" security plan, to cope with the situation, the source said, adding that another meeting would be called next week to reassess the situation.
Meanwhile, a red-shirt leader in Chiang Mai, who asked not to be named, told The Nation that the movement was being closely monitored by security personnel, who had asked if supporters planned to be in Bangkok for the verdict.
Red-shirt leaders had told security personnel they would stay home but give Yingluck moral support, the source said, adding that leaders had not been in touch with one another or discussed politics recently.
Anyone travelling to Bangkok for the verdict would do so privately, the red-shirt source said.
Stern warning
Prime Minister Prayut Chan-o-cha said yesterday he did not have a problem with people travelling independently and in good faith to support the former prime minister, but added that any third party that was involved would have to be scrutinised.
The premier last week issued a warning that he would have officers ask Yingluck's supporters individually where they |were from and how they had travelled to |the court on the day of the verdict. Citing the necessity of law enforcement, Prayut warned that everyone had to obey all laws, including traffic laws that might be broken in the event of a road blockade.
"Everyone will be punished [if they break the law]. I will not let anyone violate the law," Prayut said.
Authorities had not detected any suspicious movements or identified third parties that would create turmoil, Deputy Prime Minister General Prawit Wongsuwan said yesterday.
However, despite saying that authorities would not block attempts by Yingluck's supporters to show up at the court, Prawit said it would be better if they stayed at home.
"They can come [from the provinces]. But if too many people come, I'm afraid there will not be enough space for them," he said.
In a related development, Interior Minister Anupong Paochinda said there had not been any irregularities found in the spending of local administration organisations in connection with possible trips to support Yingluck.
However, organisations across the country had been instructed that spending had to be in line with laws and regulations, the interior minister said.
The Office of the Auditor-General |had floated the idea that local administrative organisations could have misused |state budgets to fund trips in support of Yingluck.
SOURCE: The Nation
https://www.nationmultimedia.com/detail/politics/30323912
Keep in contact with The Thaiger by following our
Facebook page
.
The K-pop Olympics: performers battle in the K-pop festival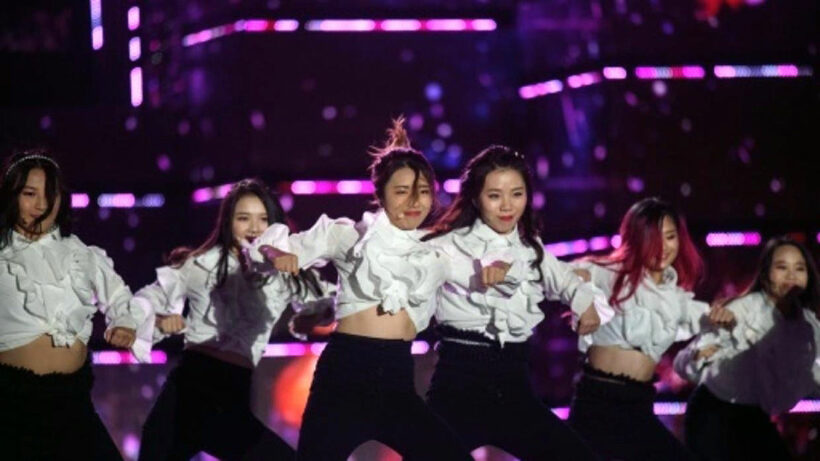 On the streets, in parks and garages, seven Cuban youngsters spent seven months practising K-pop moves to secure a spot on their dream stage: an appearance in South Korea to imitate their idols. 13 final teams from 80 countries are competing in the 2019 event.
At the grandly titled and government-funded Changwon K-pop World Festival contestants from around the globe perform imitation dances or sing cover versions of the genre's biggest hits, with thousands of fans cheering them on.
In terms of global heft, South Korea is overshadowed by its much larger neighbours China and Japan, but the event is a way for Seoul to derive soft power from one of the country's biggest cultural exports. In terms of pop-power, South Korea's K-Pop is now a recognised world-wide music phenomenon with bands like BTS and Blackpink figuring amongst the other big-hitters on the Billboard charts and outselling their western counterparts with millions of albums and downloads.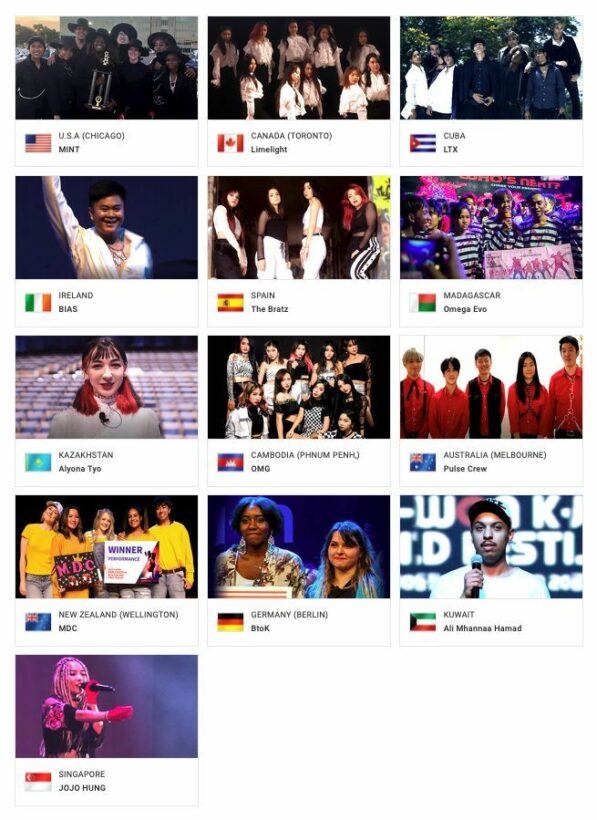 Finalists for this year
Cuba's Communist government is one of North Korea's few remaining allies: when President Miguel Diaz-Canel, successor to the Castro brothers Fidel and Raul, visited Pyongyang last November he was only the third foreign head of state to do so since leader Kim Jong Un inherited power in 2011.
But rather than geopolitics, Havana performer Karel Rodriguez Diaz – whose mannerisms and sleek hairstyle could easily be mistaken for those of a K-pop star – is more motivated by high-tempo beats and superslick dance moves.
"We never had a place with a mirror or a choreographer who could teach us the steps" but they kept on practising, he said.
His team-mate Elio Gonzalez added: "We are so excited to represent not just Cuba but also the whole of Latin America."
Some 6,400 teams from more than 80 countries entered the competition, according to organisers, with 13 groups from places as diverse as Kuwait and Madagascar winning through to the final in Changwon, where they appeared on stage waving their national flags.
"This is like watching the Olympics, a K-pop Olympics," said the event's host Lia, a member of K-pop group ITZY.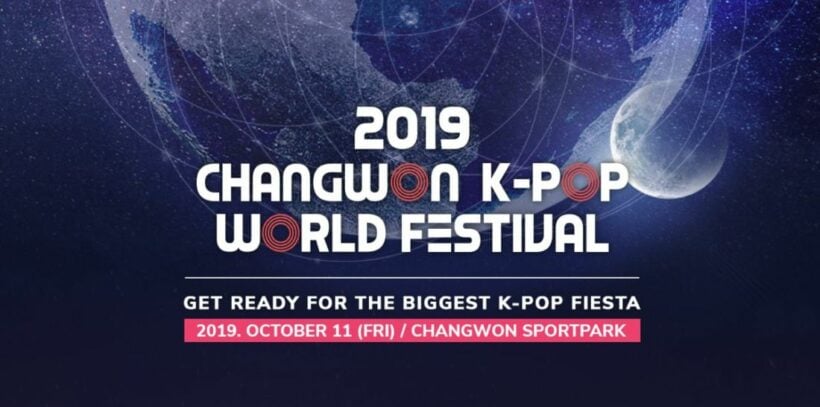 The Korean Wave
K-pop – along with K-drama soap operas – has been one of South Korea's most successful cultural exports to date. A key part of the "Korean Wave" which has swept Asia and beyond in the last 20 years, the K-pop industry is now estimated to be worth $5 billion, with boyband BTS its latest high-profile exponent, becoming the world's most successful band in the past 12 months, selling out stadium concerts within minutes, around the world.
The South Korean government has financed a variety of K-pop themed events in what CedarBough Saeji, a visiting professor at Indiana University Bloomington in the US, said was a form of long-term "soft power diplomacy".
"When you are covering you get to 'become' those idols for the three and a half minutes of the song," she said, adding that performers will go so far as matching their clothing, accessories and hairstyle to their heroes and heroines.
"The cover dancers of today will be diplomats, news reporters, and business leaders in forty years," she went on.
"And hopefully they'll still have a soft spot in their heart for Korea. Korea can't win the world through hard power – armies, economic bullying – but with soft power even a small country like Korea has a chance."
The music also provides an artistic alternative for overseas fans, especially those in developing countries, Saeji added.
"The West, especially the United States, has been so dominant culturally for so long, and having a different cultural pole to look to provides hope that one's own country can experience similar success in the future."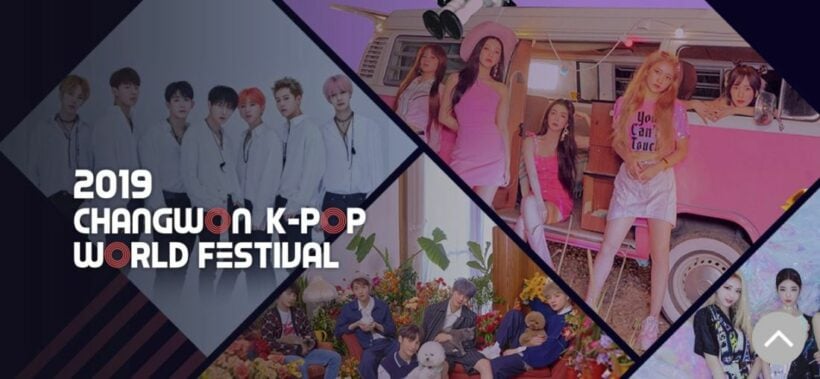 Be who you want
Beneath its glitz and glamour, the K-pop industry is also known for its cutthroat competition, a lack of privacy, online bullying and relentless public pressure to maintain a wholesome image at all times and at any cost.
Sulli, a popular K-pop star and former child actress who had long been the target of abusive online comments was found dead on Monday, with her death sending shockwaves through fans around the world.
"I think a day where (people) would be ashamed of the K-show business will surely come," a South Korean online user wrote in the wake of the star's death.
"I think an industry that makes money by (making people) sing, dance, undergo plastic surgeries and go on a diet to please the gaze of others since they are teenagers should really go bankcrupt."
But for Kenny Pham, a finalist from the US at last week's contest, K-pop's diversity – with some tunes having dark themes, while others were "cute" or sensual – is what gives him a sense of liberation.
"I like how expressive you could be," the 19 year old told AFP last week.
"I feel like it's a place where you could show the passion you have for music, dance or fashion. No one is bashing you for what your likes are."
SOURCE: Agence France-Presse
Keep in contact with The Thaiger by following our
Facebook page
.
Singha grabs a 90% stake in Thailand's Santa Fe restaurant chain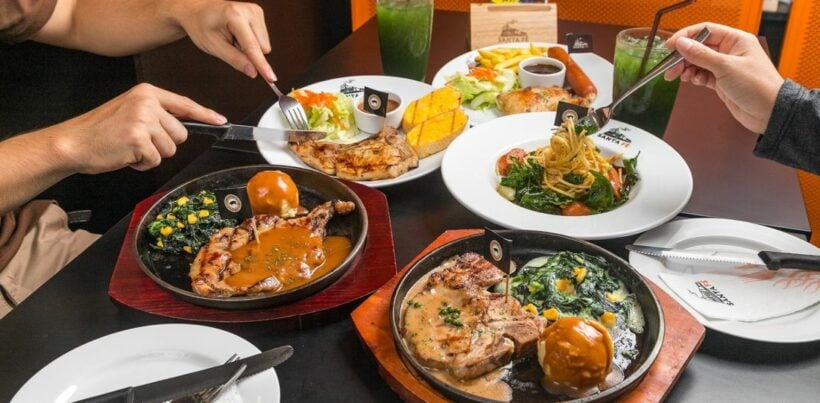 (…or is that a 90% 'steak'?)
PHOTOS: Wongnai
DealStreetAsia, an investor news site reporting on Asian business, confirms that Singha Corporation has purchased a majority stake in the Thai restaurant chain, Santa Fe. It's understood that Singha purchased the shares held by Lakeshore Capital for approximately US$50 million or 1.53 billion baht, giving it a 90% stake in the chain seen in most Thai shopping centres.
The Nation reports that Singha will now oversee over 110 restaurants across Thailand in one of the country's biggest food industry deals of the year. The company first turned its attention to the food industry two years ago, launching Food Factors Company under the Boon Rawd Brewery group.
WongnaiFood Factors aims to make 5 billion baht over 3 years under the stewardship of Piti Bhirombhakdi. The company has an ambitious long-term target of 10 billion baht a year, along with plans to be listed on the stock exchange.
The Santa Fe chain was established in 2003 by Surachai Charn-Anudet's KT Restaurant Company, with the aim of becoming a major competitor to Sizzler, the American chain brought to Thailand by Minor Food.
SOURCE: The Nation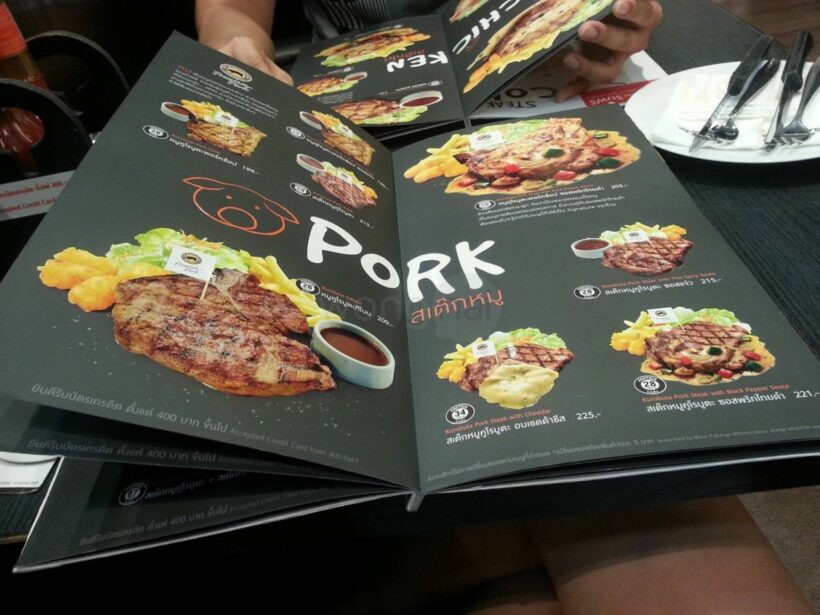 Keep in contact with The Thaiger by following our
Facebook page
.
TAT says 'all go' for tourism discount campaign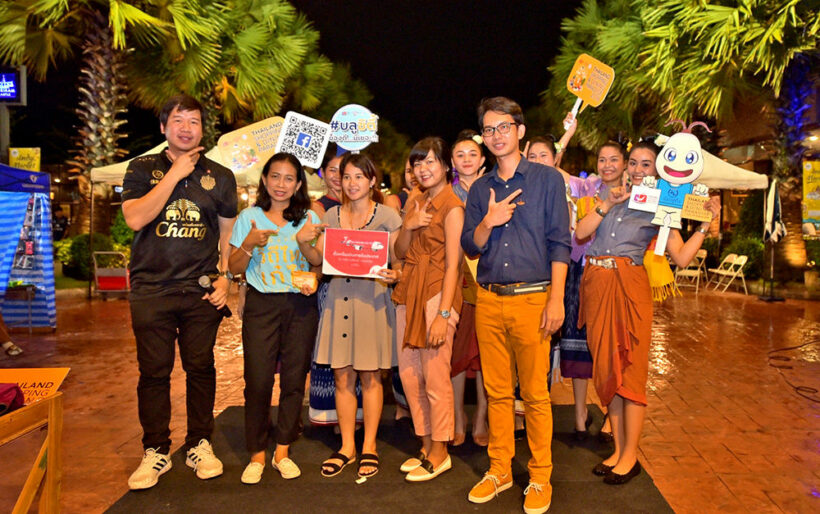 PHOTO: Thailand Shopping and Dining Paradise
The Tourism Authority of Thailand's governor says that the TAT will introduce two domestic tourism promotional measures – a 100 baht nationwide tourism campaign, and "shocking-price weekday" discounts.
The 100 baht campaign will offer some 40,000 products and services at only 100 baht each. Registration is required and will be open on November 11-12 and December 11-12, 2019, for up to 10,000 people each day on the the TAT website, starting at midnight each day.
The weekday discount campaign, valid Mondays to Thursdays will run from November 1 until December 3, offering up to 70% discounts on selected tourism products. The TAT will open an online store offering the same discounts. Eligible purchases made with the government's wallet app will also receive a 15% VAT rebate.
The TAT says they are now ensuring the readiness of the system to accommodate registrations, after issues found during the previous 'Chim Shop Chai' campaign for Thais in a recent successful economic stimulus package from the government. In that campaign the government handed out 1000 baht gift to Thais with the stipulation it had to be spent in another province. 12 million Thais registered for the program.
The governor says he is confident these measures will provide an ongoing economic boost following the success of the Chim Shop Chai campaign, spiking revenue 10-20% during the campaign.
SOURCE: National News Bureau of Thailand
Keep in contact with The Thaiger by following our
Facebook page
.