Woman injured after falling through broken drain cover in Trang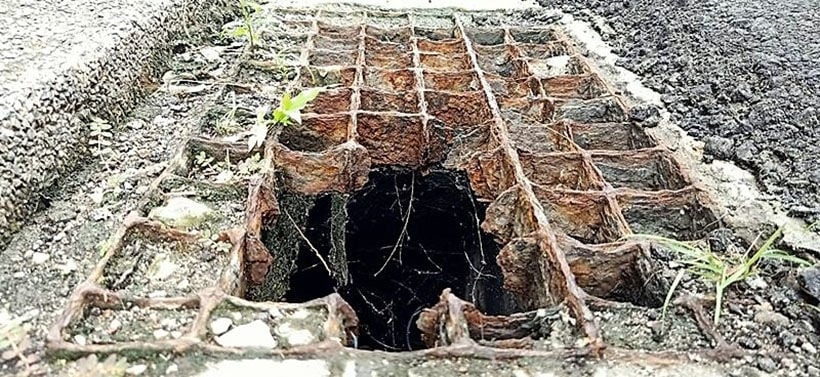 A woman has injured her leg after slipping through a broken drain cover in the southern city of Trang. The woman, named only as "Ms B" was on her way home from a restaurant in the city when her right left slipped through a gap in the drain cover as she was walking to her car. Her leg, which was badly cut and bleeding following the accident, became wedged in the drain, and she needed the assistance of her husband and son to get out.
A report in Thai Residents says the woman is not the first to fall foul of Thailand's broken drains, which residents say are a scourge around the southern city. They claim nothing gets done until someone injures themselves and the story goes viral. The risk is higher during the wet season as the roads are flooded and drainage slows down, meaning pedestrians cannot always see where the drains are.
The latest incident has been reported to the Trang Municipal Office, with spokesman Kampanat Inthong saying that although they have not covered Ms B's medical costs, they invite her to file for damages. Road cones have been placed around the offending drain, which is expected to be repaired in 2 days.
Meanwhile, Ms B has received medical treatment at the local hospital, including tetanus injections, and is understood to be recovering well.
SOURCE: Thai Residents
Keep in contact with The Thaiger by following our Facebook page.
Never miss out on future posts by following The Thaiger.
Thai navy sailors rescue adorable cats from ship fire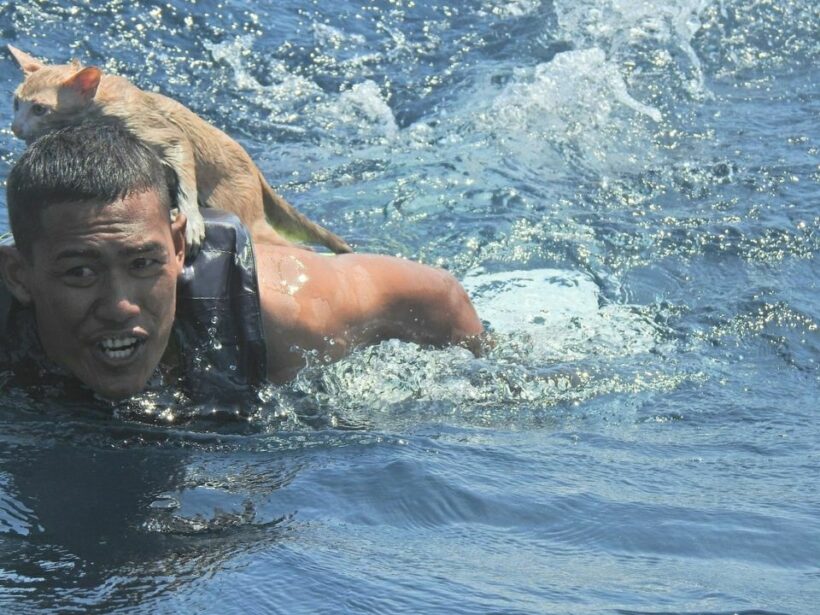 In an act of good deed, navy officials have rescued 4 cats from a ship that had caught fire and began to sink about 13 kilometres off Adang Island in the southern province of Satun. The ship's 8 member crew had jumped off the sinking vessel and were rescued by a passing fishing ship, but the cats were left onboard.
The Thai Navy inspected the Phamonsin Nava 10 fishing ship to check if there had been any oil spillage and noticed 4 cats were onboard, according to Facebook user "Nookool.b" who posted photos of the feline rescue mission. Navy sailors rescued the cats by carrying them piggy‐back style across the water to the navy vessel unit. The felines were safely rescued and were in good condition, just a bit dehydrated.
"They carried each cat on their backs and swam back to the Navy vessel until every cat was rescued."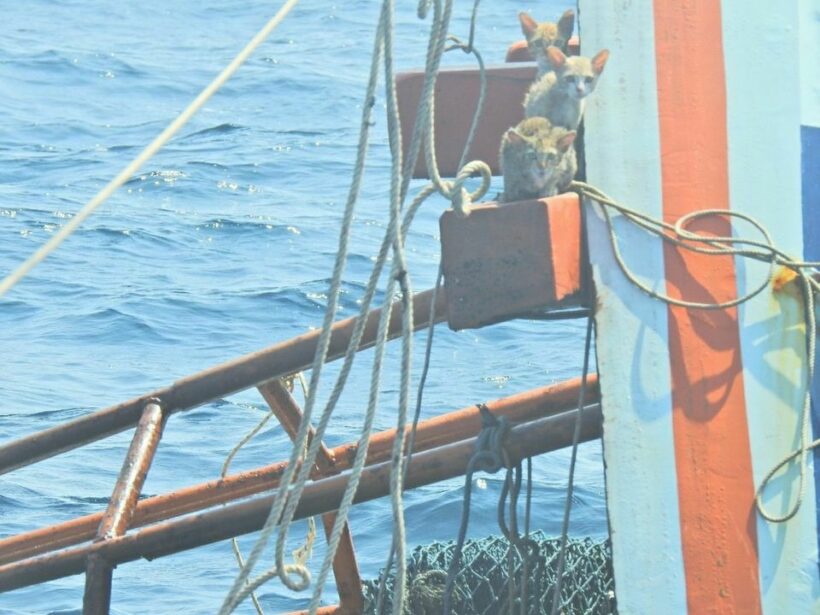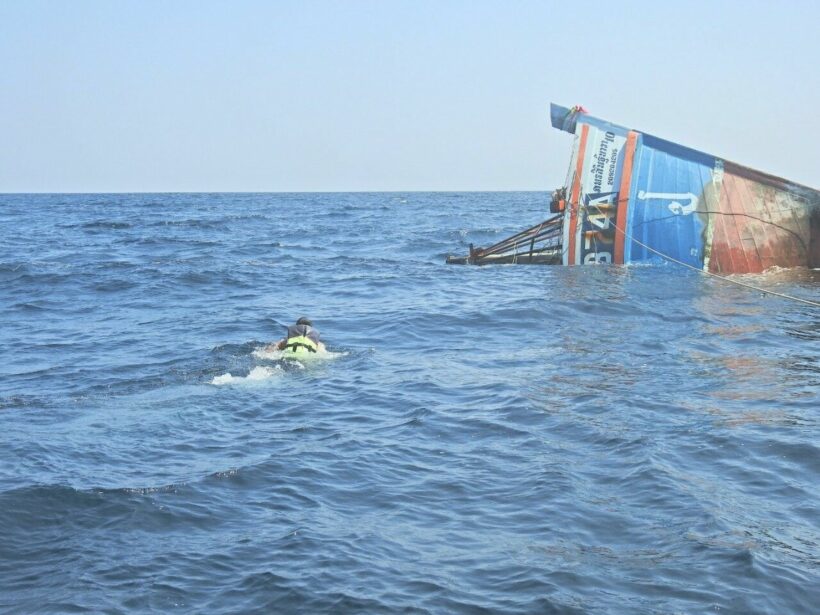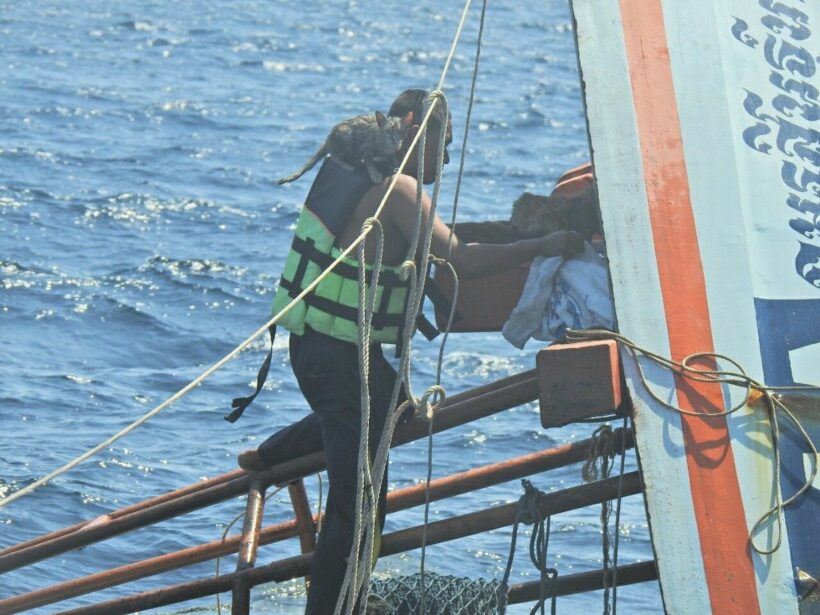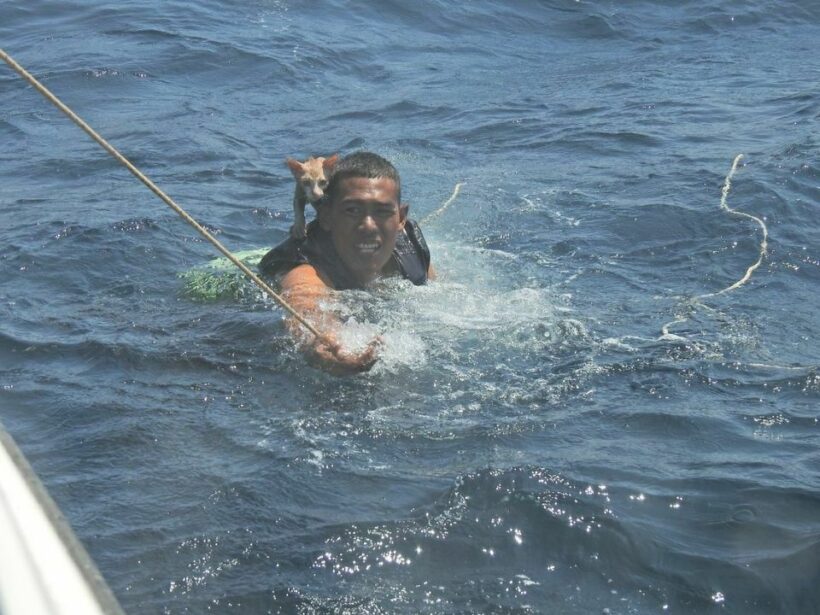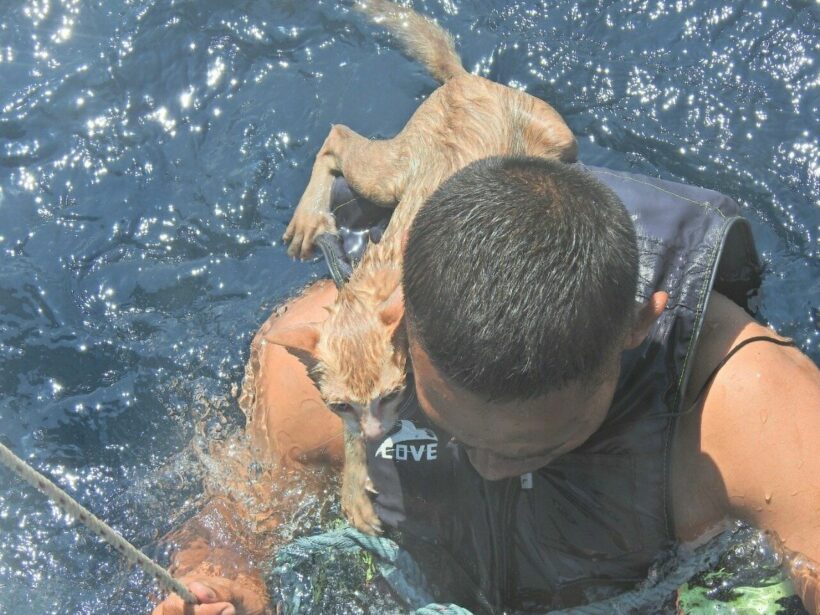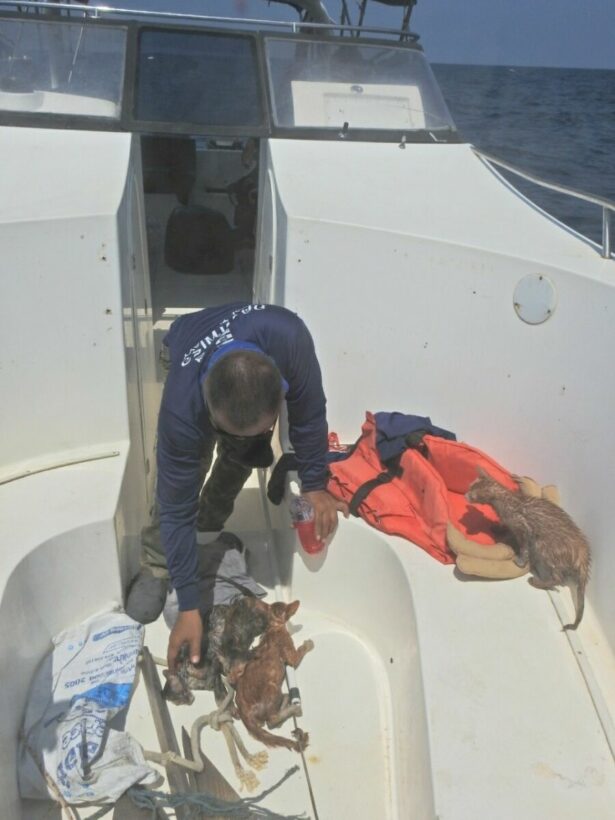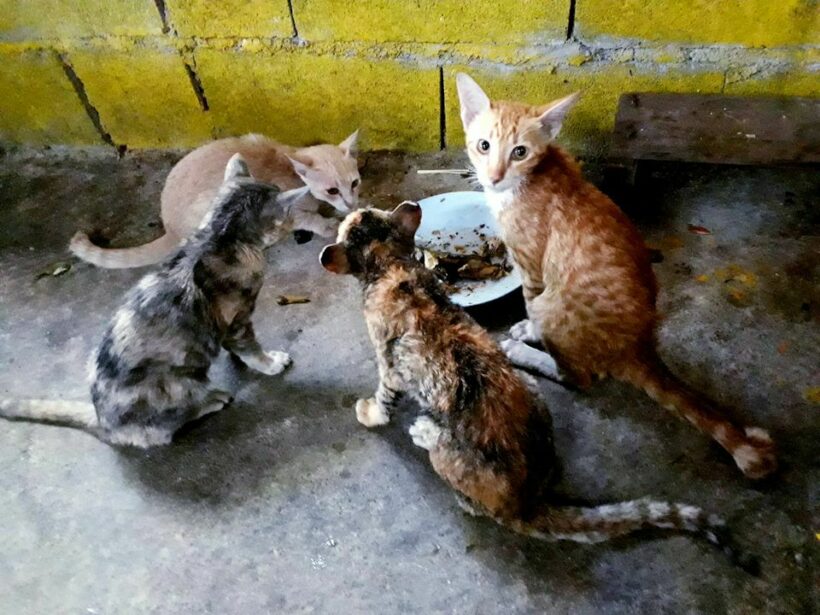 SOURCE: Facebook/ จ่าเฉิน เม็ดไทรทีม ยูทูป
Keep in contact with The Thaiger by following our Facebook page.
Never miss out on future posts by following The Thaiger.
Suspect arrested in Hat Yai murder and rape of schoolgirl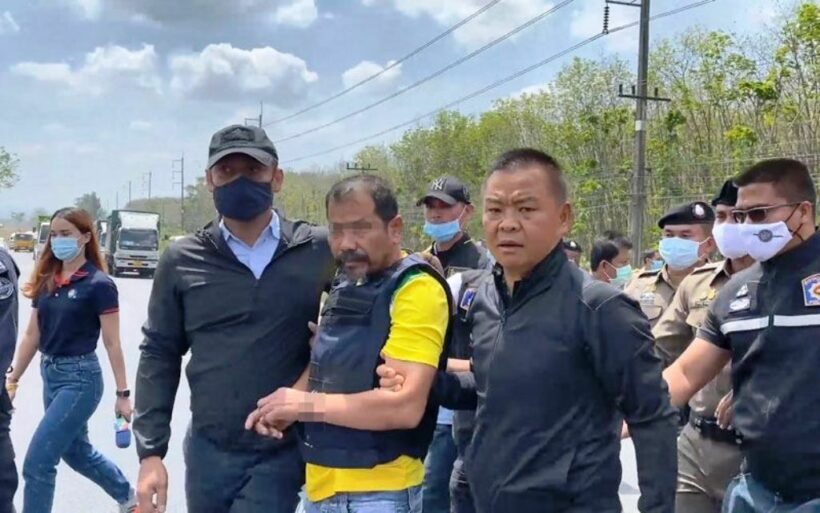 The suspect of a schoolgirl's disturbing rape and murder in Hat Yai is now under arrest. The alleged criminal, 49 year old Prathom Iadkhao, known as Bangmad Kongra, was already a convicted sex offender who spent 1 year in prison back in 2002. He was convicted of taking a young girl from her parents for lewd purposes in Songkhla.
Now, a top police officer in Songkhla province has given details of how the 15 year old girl on her motorbike was allegedly hit from behind by the suspect who then beat, robbed, raped and murdered her at around 12:30am last Saturday morning. Her body was found by police under her motorbike in a ditch in the middle of a local highway in Hat Yai.
Police tracked her last movements to a local petrol station where she filled her motorbike at 12:30 am approximately on Saturday morning. Prathom had pulled into the station just minutes before the girl arrived.
Prathom was arrested in the Kongra district of neighbouring Phattalung province, and was brought to the crime scene to stage a crime reenactment. Local residents were in tears with some being restrained by police from attacking the suspect.
Police say the suspect confessed to hitting the girl with his car, beating, raping, stealing and murdering her. His account matches the police's description of what happened along with his DNA matching DNA found under the victim's fingernails.
Prathom told police that when he saw the girl at the petrol station, he waited for her on the road and let her overtake him on her motorbike. Then, he rammed the girl's motorbike from behind sending her into the ditch. The suspect told police he pummelled her 3 times in the stomach before raping her and stealing 1,300 baht from her bag.
He then allegedly used a tyre wrench from his car to hit the girl on the head 2 or 3 times to kill her. Then, he used the girl's clothing to wipe off the semen from his body. He said he then put the motorbike on her body to make it look like a traffic accident.
Prathom has been charged with premeditated murder and rape of the girl as well as one count of theft.
SOURCE: Thai Examiner
Keep in contact with The Thaiger by following our Facebook page.
Never miss out on future posts by following The Thaiger.
Southern Thailand man arrested for allegedly selling protected animal carcasses online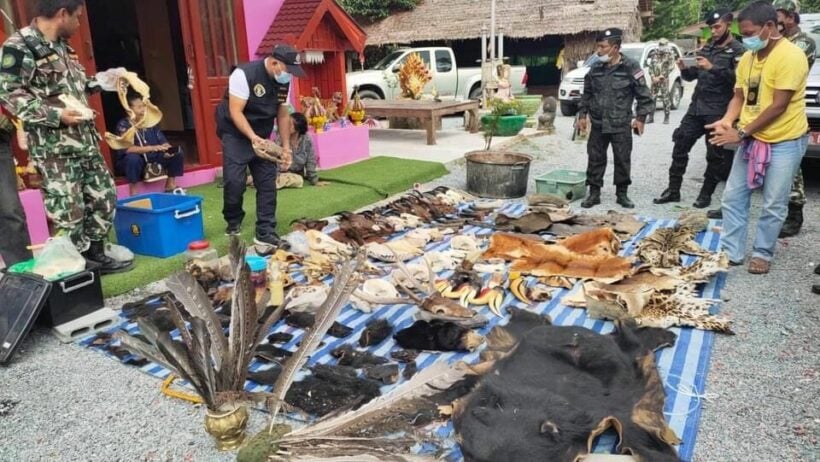 Wildlife protection officials arrested a man for allegedly possessing and selling protect animal carcasses. The Phaya Susa National Park and Wildlife Protection Unit raided the 32 year old man's home in the southern province Phatthalung and seized 31 protected animal carcasses. Under the Wild Animals Conservation and Protection Act, possessing and selling animal carcasses of protected animals carries a penalty of up to 15 years in prison and a fine up to 15 million baht.
Officers say the carcasses were protected birds, including the great argus, purple swamphen and hornbill, as well as protected wildcats including the Asian golden cat, leopard, clouded leopard and tiger. Other protected animals include the Asian black bear, honey bear, serow and Javan pangolin.
The unit says they had arrested a hunter back on January 20 in the Ratchaburi province which borders Myanmar. Officers say they believe the hunter supplied the animal carcasses to the man in Phatthalung, identified by the name Sitthichai, who then allegedly sold the carcasses online.
At Sitthichai's home, officers say they also found carcasses of non-protected animals like deer, elephants, crocodiles and turtles.
SOURCE: Nation Thailand
Keep in contact with The Thaiger by following our Facebook page.
Never miss out on future posts by following The Thaiger.