Police officer clings to hit-and-run car for 2 kilometres – VIDEO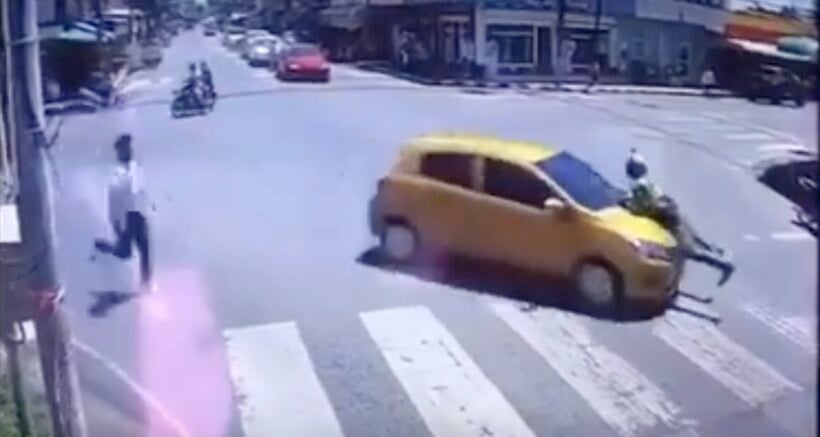 A policeman in the southern province of Nakhon Si Thammarat was taken on an unplanned car ride yesterday when a Mitsubishi Mirage tried to run him down, forcing him to jump onto the front of the car and hold on for about 2 kilometres. The incident was caught on security cameras.
Officer Montri Nitichai of Tha Sala police station says he was on his motorbike waiting at an intersection when the yellow Mitsubishi hit the rear of his bike. The impact wasn't hard and he got off the bike to talk to the driver, at which point the driver accelerated toward him, forcing him to jump onto the hood of the car. The car then drove for about 2 kilometres with him hanging onto the front of the car for dear life!
The driver finally stopped the car suddenly, throwing Montri off, then sped away leaving the policeman on the ground, according to the Bangkok Post.
Fellow officers who questioned the shaken policeman say the officer couldn't see the driver's face clearly as he was wearing a baseball cap hiding his face. He also said he had other things to worry about at the time besides getting a good look at the driver. Neither he or any witnesses saw the car's license plate.
Police say they're try to identify the driver and track down the car with surveillance camera footage.
SOURCES: Chiang Rai Times | Bangkok Post
Keep in contact with The Thaiger by following our
Facebook page
.
Never miss out on future posts by
following The Thaiger
.
Mother allegedly kills 3 year old daughter in Surat Thani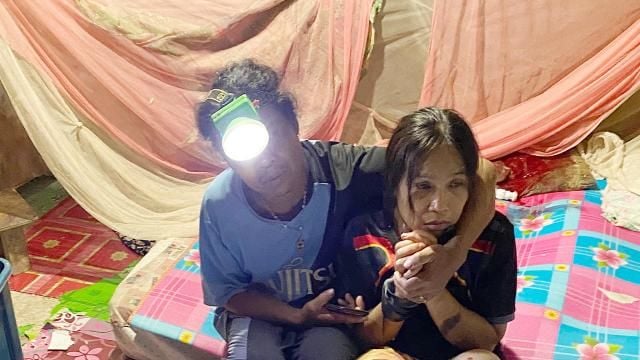 A mother allegedly slashed her 3 year old daughter's throat in Surat Thani's Phun Phin district. The child was sleeping beside her at their rubber plantation home. Police say they found the child dead on the mattress, soaked in blood. They say the child's throat had a deep cut. 43 year old Bupha Yuensuk admitted to the murder, police say. On the morning before Bupha allegedly killed her daughter, she had a panic attack and was worried her daughters would be gang raped, according to her husband, 43 year old Sathit Uantui. That night, Sathit, who was sleeping in another […]
Phatthalung 20 year old arrested for killing girlfriend and putting body in a cage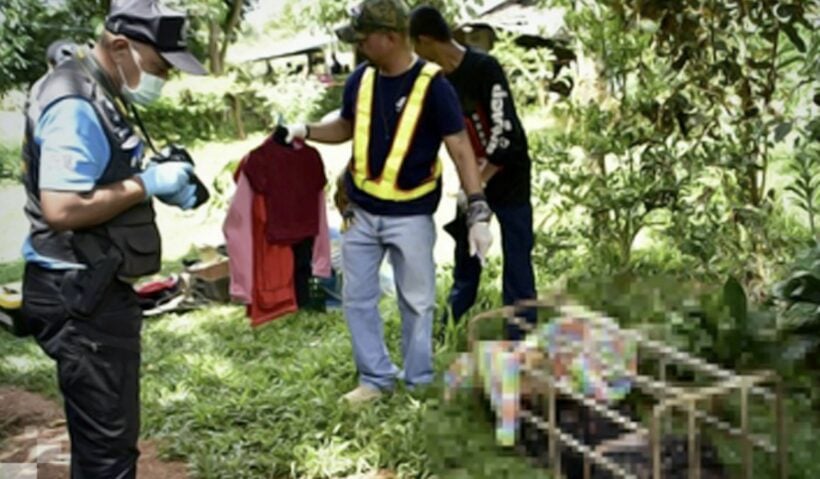 A Phatthalung man has been arrested over the killing of his 23 year old girlfriend. He has been identified as 20 year old Natthapol Dumsin. The man allegedly smashed her head repeatedly, killing her because she said she wanted to break up with him. Police say he has now confessed to the crime. Phatthalung Police acted after receiving reports of a female corpse being found packed inside a cage outside a house in Khuan Khanun district, in the north of Phatthalung province, southern Thailand. The body was found laying face down, with the forehead and left eye smashed in. There had been […]
Surat Thani police chase leads to drug bust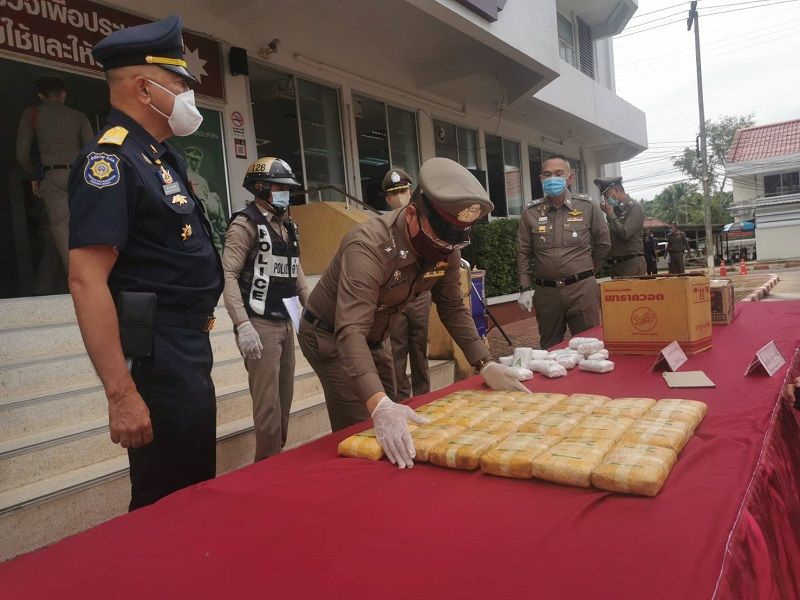 A police chase led officers to stop and search a man's truck in Thailand's south, discovering nearly 400,000 methamphetamine pills. They arrested 44 year old Thammarat Phothisan for allegedly carrying 396,000 methamphetamine pills in his truck. Thammarat was driving toward the Surat Thani's Phun Phin district checkpoint when he suddenly turned around and sped off. The province's police chief says Thammarat was just 200 metres from the checkpoint when he made a sudden U-turn. The police chased the Mitsubishi pickup truck and shot out the left rear tyre, forcing the vehicle to stop. Police searched the vehicle and found 4 […]