Naked man steals motorbike in Nakhon Si Thammarat – VIDEO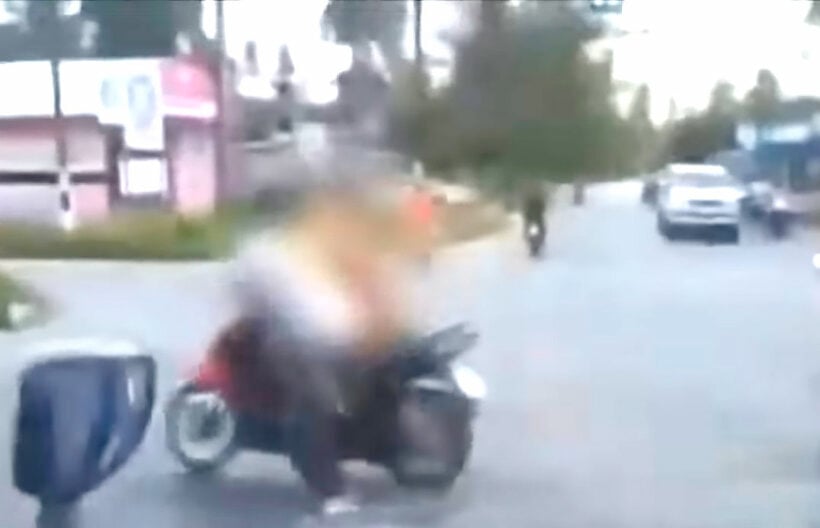 On Sunday a completely naked man seized a motorcycle from a shocked woman in the southern province of Nakhon Si Thammarat and rode away on it. Police found him yesterday at a nearby market, still without clothes. The incident occurred in broad daylight and in full view of witnesses. It was recorded and posted on Facebook and, predictably, went viral.
The video, lasting about 49 seconds, shows a man aged around 30 sitting naked on a road divider at an intersection in Tha Sala district.
He then walked toward a female motorcyclist who has stopped at the red light. As the man approaches she is clearly frightened, then abandons her motorcycle and runs away.
The naked man then takes possession of the bike, mounting it (well, getting on it) and getting ready to drive off. A pedestrian runs into the video and tries to stop him, but is kicked away by the naked thief, who then rides off on the bike.
Earlier last Sunday, rescue workers found a naked man sleeping alongside another road in the same district. They bundled him into their vehicle intending to take him to hospital. But when they stopped at an intersection the man woke up, became very agitated and jumped from the vehicle. He sat down on the road divider, at which point the unfortunate woman drew up to the red light on her motorcycle.
Local police assigned to the case say they arrested the naked man at Kimsong market, in the same district, yesterday. He was taken to Tha Sala Hospital for assistance… and some clothes.
SOURCES: Chiang Rai Times | Bangkok Post
Keep in contact with The Thaiger by following our
Facebook page
.
Bangkok mother, daughter swindled out of 1.8 million baht, suspect arrested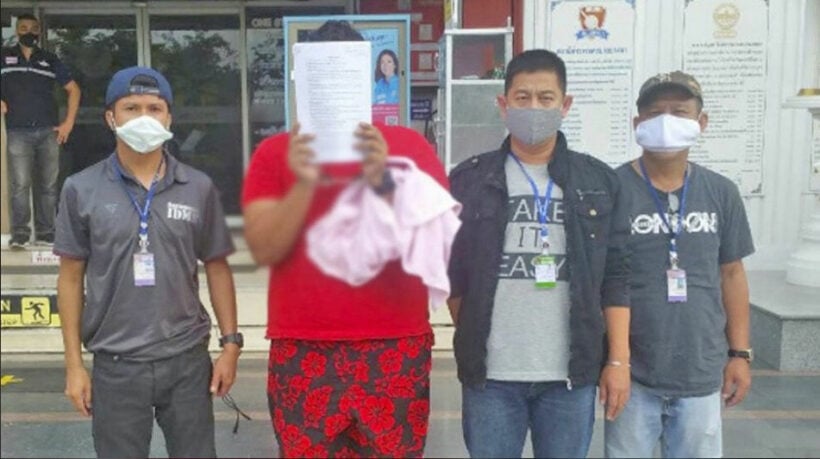 Authorities in the southern province of Phuket have arrested a man wanted in Bangkok for swindling a woman and her mother out of nearly 2 million baht. Police in the island's party town of Patong report that officers received a request from police in Bangkok to arrest 23 year old Narathip Sukprasert, originally from Lop Buri province, about 150 kilometres to Bangkok's northeast.
Narathip was wanted for fraud on an arrest warrant issued back on January 6. Patong Police managed to track him down, and together with officers from Bangkok, arrested him on Monday. Authorities say he used the names "Nook Tha Prachan" or "Wayu Tha Prachan" and dealt in Buddha amulets.
"He deceived his female victim by pretending to be romantically attracted to her. When the woman said she wanted things, he would buy them and pay by using his credit card. He later told the woman that he had problems with his credit card because he had spent too much, so his victim gave him cash to pay for his alleged credit card bill," according to the report in Phuket News.
The woman transferred money to Narathip's account many times, totalling nearly 250,000 baht. After swindling money out of the woman, Narathip deceived her mother as well, claiming that she too would be held legally responsible for the debt and that the bank would sue her.
"The victim's mother believed this, and gave him money several times. Altogether he deceived the women out of more than 1.8 million baht."
Narathip was taken to Bang Na Police Station in Bangkok.
SOURCE: Phuket News
Keep in contact with The Thaiger by following our
Facebook page
.
Thai Doctor faces charges in "wombs-for-hire" scandal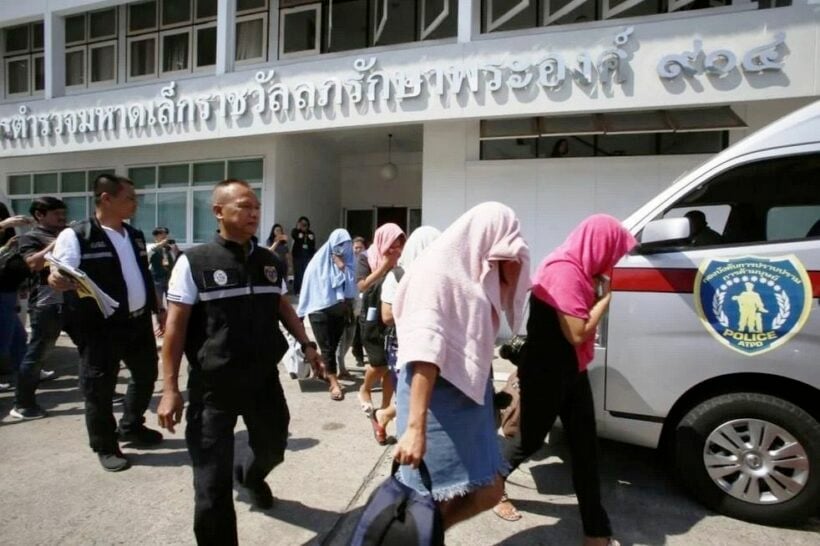 A Thai doctor faces charges of human trafficking and involvement in a Chinese-funded cross-border surrogacy service, using Thai women to carry babies for Chinese couples. Police say that the doctor, whose name is being withheld, previously worked at a state hospital in the Victory Monument area of Bangkok and allegedly provided "assisted-reproductive services" to surrogate Thai mothers, usually at clinics in Laos. The surrogate mothers then returned to Thailand until their third trimester, when they were sent to China to deliver the children.
Due to the Covid-19 pandemic and the closure of all borders, the surrogate mothers are now reportedly having to give birth in Thailand, instead of in China.
4 other doctors at state hospitals will also be invited to provide information to anti-human trafficking police about the racket. A woman, suspected of being a broker who allegedly handles financial transactions for the racket, was arrested in Bangkok on Monday. She was later released on 200,000 baht bail.
In February, police raided a house in Bangkok's Lat Phrao area and found seven Thai women, all of them pregnant, and a 20 day old baby under the care of a woman, who claimed to have been paid 14,000 baht to look after the babies in the house.
SOURCE: Thai PBS World
Keep in contact with The Thaiger by following our
Facebook page
.
Gunman kills 3 at Northern Thailand radio station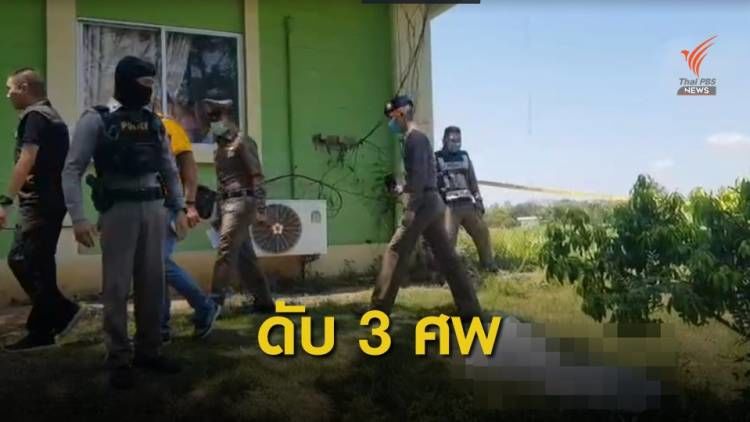 Thai media reports 3 people are dead after a shooting today at the National Broadcasting Services of Thailand radio station in Phitsanulok, Northern Thailand. One other person is injured. Khaosod English reports that the suspected gunman, Win Sonsuk, has already been arrested. He was a staff member at the radio station. He was working as a transmitter engineer.
One of the dead people is the director of the radio station. Another was a senior technician.
Police currently suspect the motive may be a personal conflict with other staff members. He was waiting for police when they arrived at the crime scene. He was carrying two guns at the time of the shooting.
SOURCE: Khaosod English
#เหตุยิงกัน3ศพ#สถานีวิทยุกระจายเสียงแห่งประเทศไทยจังหวัดพิษณุโลก#เจ้าหน้าที่คุมตัวผู้ก่อเหตุเมื่อเวลา 11.00 น.วันที่ 27 พฤษภาคม 2563 ที่บสถานีวิทยุกระจายเสียงแห่งประเทศไทยจังหวัดพิษณุโลก. (สวท.พิษณุโลก) 137/1 ม.5 บ้านคลอง. อ.เมือง จ.พิษณุโลก นายวิม สอนสุข นายช่างไฟฟ้าชำนาญงาน ตำแหน่งนายช่างเครื่องส่ง เกิดอาการคลั่ง ใช้อาวุธปืน ขนาด 9มม. และ .38 รวม 2 กระบอก เป็นอาวุธมีทะเบียนของผู้ก่อเหตุ ไล่ยิงเจ้าหน้าที่ภายใน สวท.พิษณุโลก มีผู้เสียชีวิต คือ 1.นายสานิตย์ บุตรมางกูล ผอ.สวท.พิษณุโลก เสียชีวิตอยู่บริเวณด้านนอกด้านหลังอาคาร 2.นายจิรวุฒิ สุเมธเทพานันท์ นายช่างไฟฟ้า อาวุโส เสียชีวิตอยู่บริเวณกลางห้องโถงของ สวท. และ 3.นายภูมิศรัณญ์ พันธ์ภูมิ นายช่างอาวุโส เสียชีวิตอยู่ภายในห้องจัดรายการวิทยุ นอกจากนี้ยังพบผู้ได้รับบาดเจ็บสาหัสอีก 1 ราย คือ นายปรุง จันทร์แดง ช่างเครื่องส่ง หลังก่อเหตุมือปืนรอมอบตัวอยู่ในที่เกิดเหตุ สาเหตุเบื้องต้นคาดเกิดจากปัญหาส่วนตัวภายในที่ทำงาน#Ch3Thailandnews

Posted by Ch3ThailandNews on Tuesday, 26 May 2020
Keep in contact with The Thaiger by following our
Facebook page
.