Soi Dog mobile clinic at Nai Harn Lake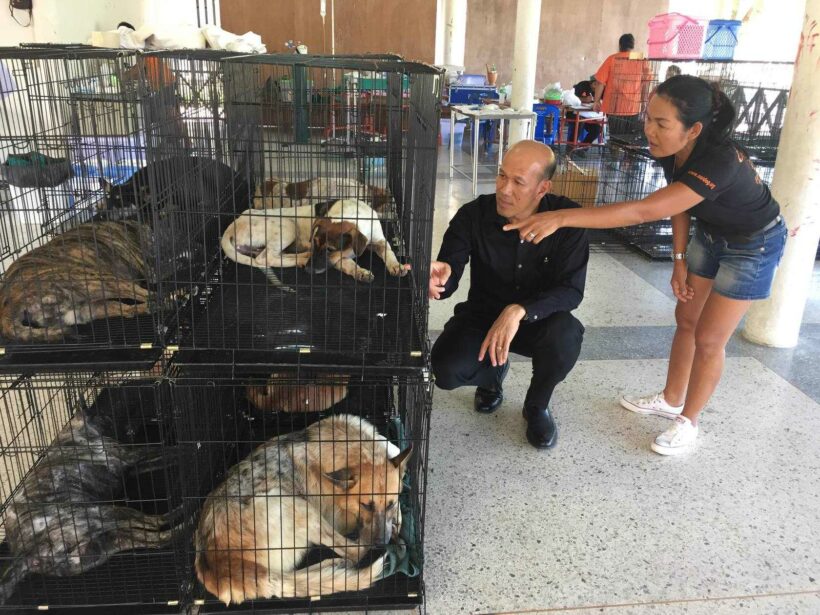 Rawai's Mayor visited Soi Dog's Phuket mobile clinic at Nai Harn Lake Park today (April 18) to observe the work and progress of sterilisation and vaccination programs for the area.
The mobile unit has been operating since April 9 until April 27 and it's still not too late to bring your dogs and cats to be sterilised and vaccinated at the mobile clinic.
The Soi Dog's Phuket Mobile Clinic team of veterinarian, nurses and catchers are set up at the sala by the lake on the island of Nai Harn Lake.
Rawai local people can visit the Soi Dog team at the sala to register and book your a place in advance. The team works from 9am – 4pm, Monday to Friday.
However, dogs and cats are welcomed from 9am – midday as they need some resting time at the mobile unit after the operation. Prior to the operation, dog and cats must abstain from food and drink for at least 6 – 12 hours (or after midnight).
After their operation in Nai Harn, Rawai, the mobile clinic is moving to the Chalong Municipality Office's parking from April 30 – May 11 to provide the sterilisation and vaccination services to Chalong residents.
For more information, please contact 082 293 7499.



Keep in contact with The Thaiger by following our
Facebook page
.
Pattaya City's Police Chief dies from sudden heart attack on way to Bangkok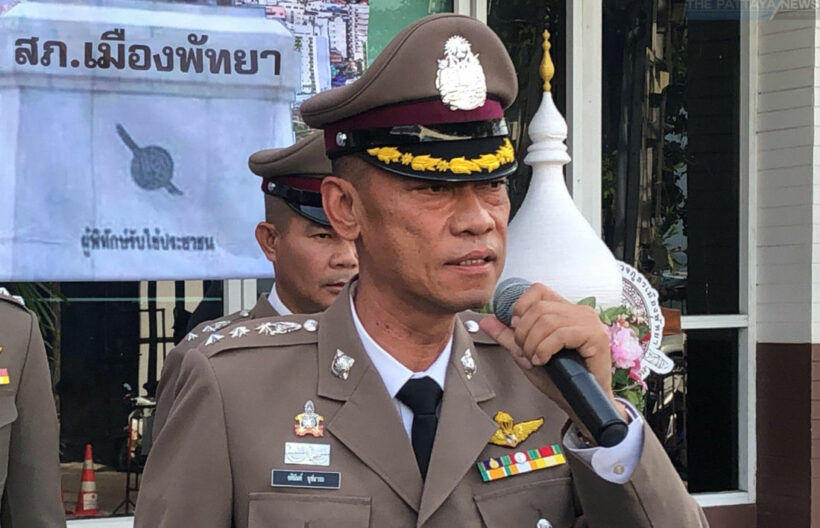 PHOTOS: The Pattaya News
The Pattaya City Police Chief Col. Atinan Nuchanart has died from a heart attack yesterday morning (Friday) while he was on the way to a meeting. 59 year old Col Atinan was the Pattaya City Police Acting Chief, new in the position, and died at the Chonburi Hospital from a heart attack.
Yesterday morning he and his team were heading to Bangkok from Chonburi for a meeting when he started complaining of chest pains before falling unconscious in the car. The Chief was rushed to the Chonburi Hospital by other officers in the vehicle. He was pronounced dead by doctors at 2pm.
Col Atinan was born in Lopburi and was the previous Police Chief of Mueang Chonburi Police Station. He was later transferred as the Pattaya City Police Acting Chief on September 2. He had only been in the top job for little over a month.
The previous Pattaya police Chief was removed from the position pending an investigation into large drug raids at local discos open after legal closing hours during this year.
A full funeral for the well respected veteran officer will take place in the near future but has not been announced at this time.
SOURCE: The Pattaya News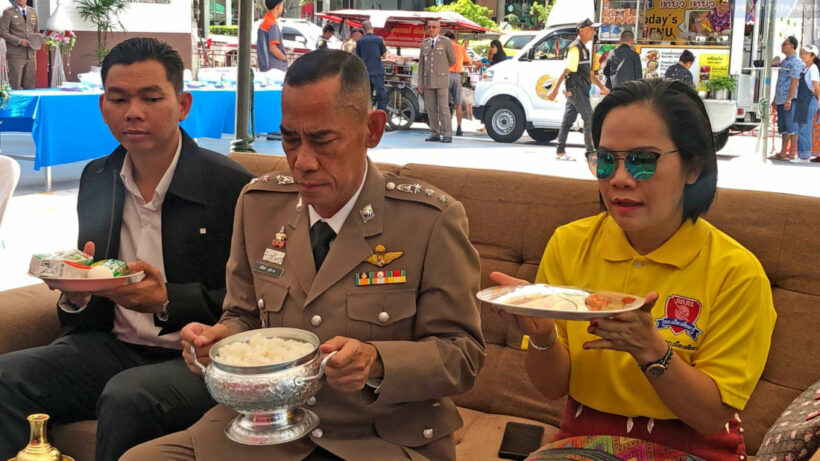 Keep in contact with The Thaiger by following our
Facebook page
.
Local residents and vendors demand action on Pattaya Beach erosion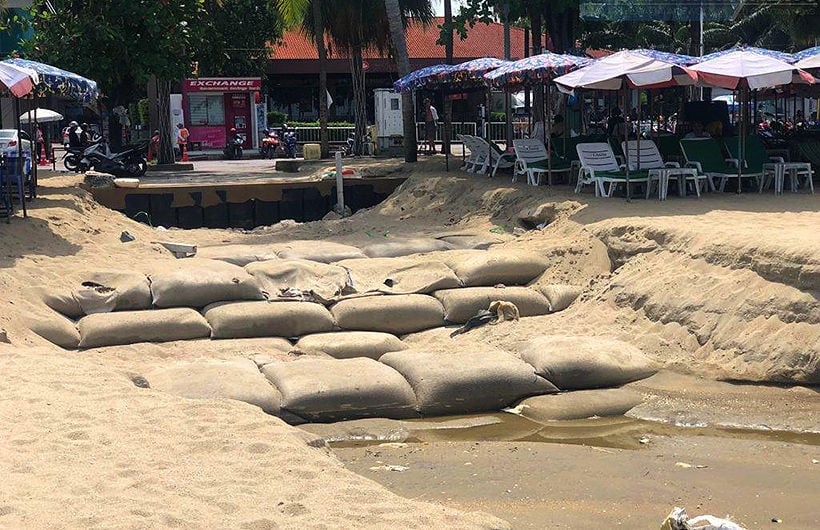 PHOTOS: The Pattaya News
Recent heavy rains over the past week in Pattaya have caused significant deep erosion and gaping holes on Pattaya Beach that have now been sitting in plain view for nearly a week. The situation is an unsightly embarrassment and a potential hazard for tourists, according to local residents and beach vendors.
The Pattaya News reports that, earlier this week, storm waters were flowing onto Pattaya beach into the Gulf after torrential rains, notably at the beach area near Central Festival Pattaya, and have been washed away.
The erosion is at least a metre deep in places, exposing some of the underpinning sand-bag foundations that were placed there doing the re-instatement works last year. Local vendors are complaining that tourists were avoiding the beach.
Beach vendors say this erosion has happened nearly a week ago and is very dangerous especially at night time. They are asking for city officials to speed up repair work and fix the problem.
Earlier this week residents were complaining about an unknown white sediment floating around some of the areas where the erosion had occurred. Last year some 400 million baht was spent re-building some of Pattaya's beaches which end up damaged and washed out to sea any time there are heavy rains.
SOURCE: The Pattaya News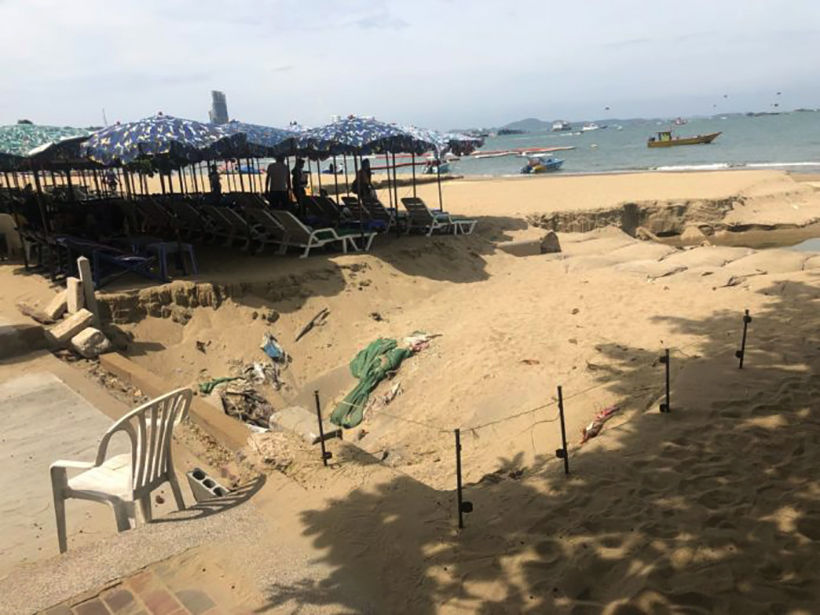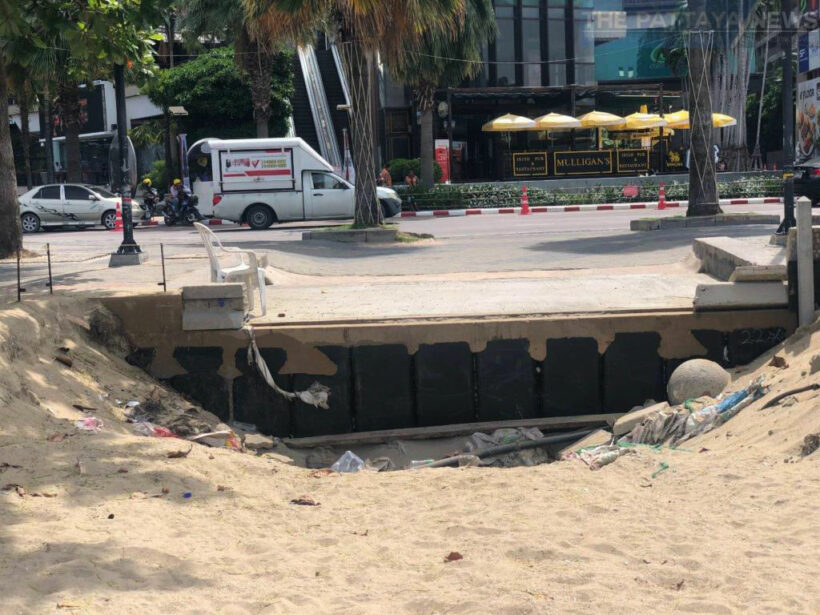 Keep in contact with The Thaiger by following our
Facebook page
.
Charter court will hand down ruling on Thanathorn share case on November 20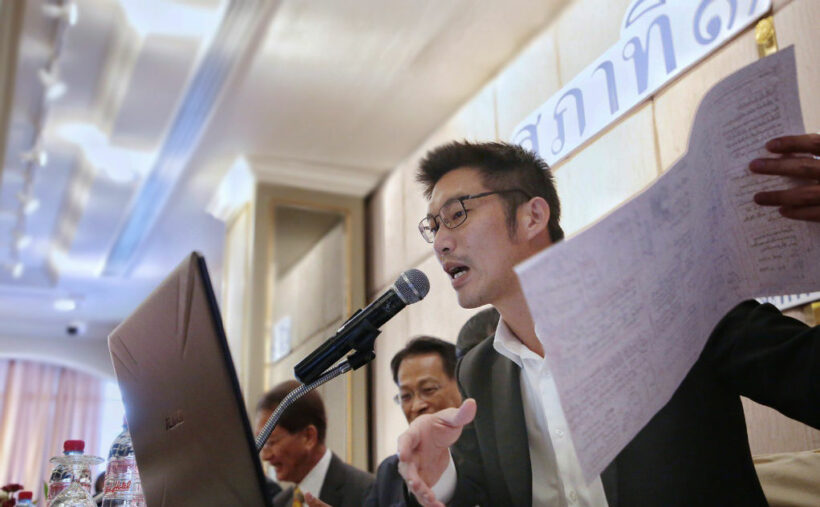 PHOTO: Thai PBS World
The Thai Constitutional Court is set to issue a ruling in Future Forward party leader Thanathorn Juangroongruangkit's media share ownership case on November 20. The court wrapped up its inquiry yesterday with the questioning of ten defence witnesses, including Thanathorn who arrived at the court greeted by well-wishers.
Thanathorn, who held 675,000 shares in V-Luck Media, has repeatedly insisted they were sold to his mother on January 8, weeks before he registered to run as a candidate.
As judges fired questions at him during today's hearing, the usually cool-headed party leader appeared tense, saying he couldn't recall the legal details of divesting the shares. His supporters say the case has been trumped up to take out Thailand's most popular politician and deliver a gut punch to the FFP and its radical reform agenda.
Read more about the case HERE.
Both Thanathorn and the Election Commission, which filed the case with the Constitutional Court, were given 15 days from today to submit their closing statements to the court.
SOURCE: Thai PBS World
Keep in contact with The Thaiger by following our
Facebook page
.