Myanmar government turns off telecoms in Rhakine State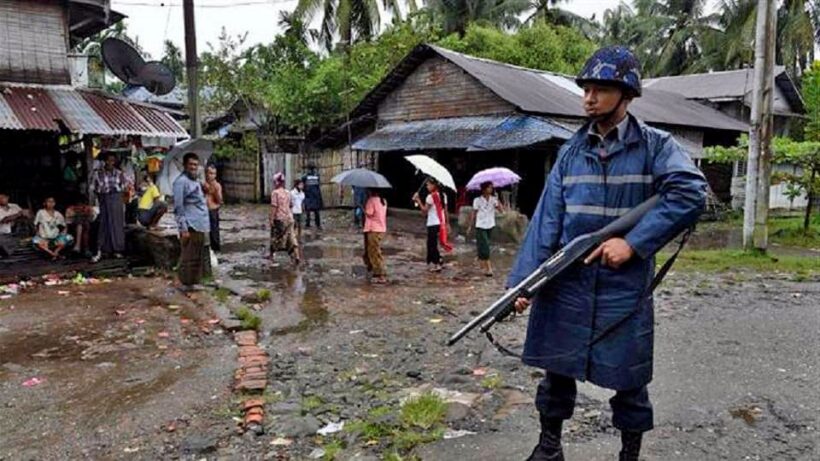 Burmese authorities have ordered telecommunications companies in Myanmar to shut down internet services in the conflict-torn Rhakine State in western Myanmar. Government soldiers (Tatmadaw) are in a long term civil struggle with 'ethnic rebels'.
Telenor Group announced that the Ministry of Transport and Communications commanded all communication companies to "temporarily" suspend internet services in nine townships in Rakhine and neighbouring Chin states. They cited "disturbances of peace and use of internet activities to coordinate illegal activities."
But at a military media conference yesterday Brigadier General Zaw Min Tun said they had no information about the shutdown.
"We didn't do it. We don't know about that."
Meanwhile Telenor Myanmar has been asking for further clarification on the reasons for the shutdown pointing out that freedom of expression through access to telecom services should be maintained for humanitarian purposes.
Telenor Myanmar is a telecommunications company in Myanmar. It is a subsidiary of the Norwegian TelenorGroup.
A spokesman for the transport and communications ministry is declining to comment at this stage, referring questions to another spokesman.
The Rakhine State came to global attention again after 730,000+ Rohingya Muslims fled north into Bangladesh after a brutal military crackdown, allegedly government endorsed,  in response to militant attacks from ethnic rebels in 2017.
UN and NGO efforts to repatriate the Rohingya back into the Rhakine State have stalled with almost none of the refugees taking the Myanmar government's assurances of 'peace' seriously. Meanwhile there has been a recent surge of boat-people and refugees crossing into Thailand or taking the perilous journey south on the Andaman Sea to Malaysia. They are subject to human traffickers and violence.
As of the end May 2019, there are some 173,730 refugees and asylum-seekers registered with UNHCR in Malaysia. Over 150,000 are from Myanmar, comprising some 93,190 Rohingyas, 24,490 Chins, 9,730 Myanmar Muslims, 3,990 Rakhines & Arakanese, and other ethnicities from Myanmar.
SOURCE: UNHCR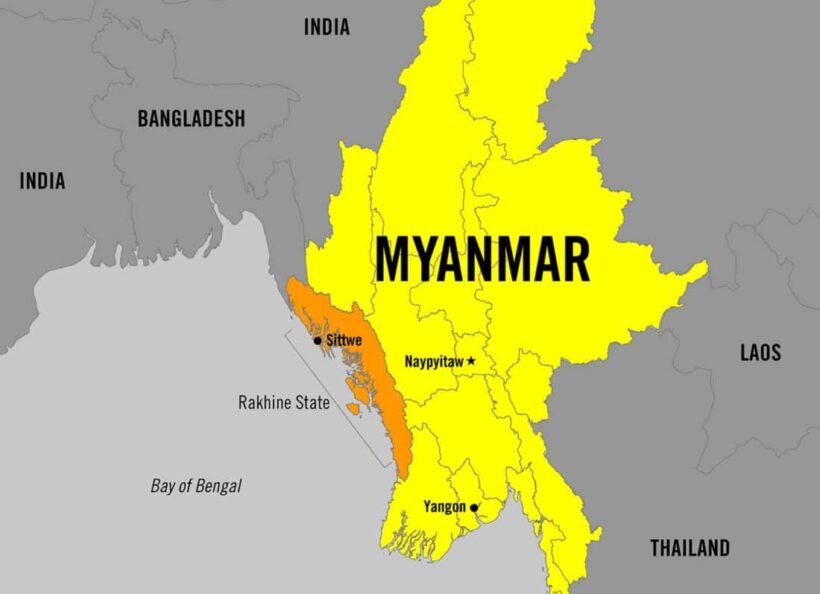 Myanmar's 'Bagan' awarded UNESCO World Heritage status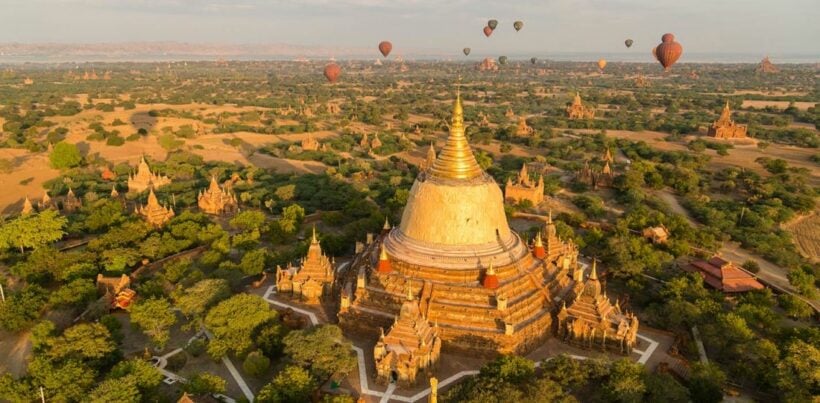 UNESCO has added Myanmar's ancient capital Bagan, a collection of thousands of temples and stupas, as a World Heritage Site, nearly a quarter of a century after the Buddhist temples were first nominated for listing.
The decision finally recognises the importance of the central Myanmar site – which includes more than 3,500 stupas, temples, monasteries and other structures built between the 11th and 13th centuries – and will likely be a boon to Myanmar's blossoming tourist industry.
The Myanmar proposal to list the site was approved at a meeting of the UN's cultural body in Baku, Azerbaijan. The International Council on Monuments and Sites recommended the listing, noting that Myanmar had adopted a new heritage law and had formed plans to reduce the impact of hotels and tourism developments around the temple.
Myanmar had reversed some "inappropriate conservation interventions," noting that Bagan was important for its historical significance and as a place of continuing Buddhist worship.
Bagan was first nominated as a World Heritage Site in 1995, but the military junta that ruled the country at the time was accused of ignoring expert advice on restoration efforts and the nomination was rejected. Earthquakes have also damaged the ancient structures, most recently in 2016 when nearly 200 temples were damaged by a 6.8 magnitude quake.
"Bagan is living heritage, having endured all forms of challenges for more than a thousand years," said Myanmar diplomat Kyaw Zeya, speaking on behalf of the Myanmar delegation at the Baku meeting.
ORIGINAL STORY: Thai PBS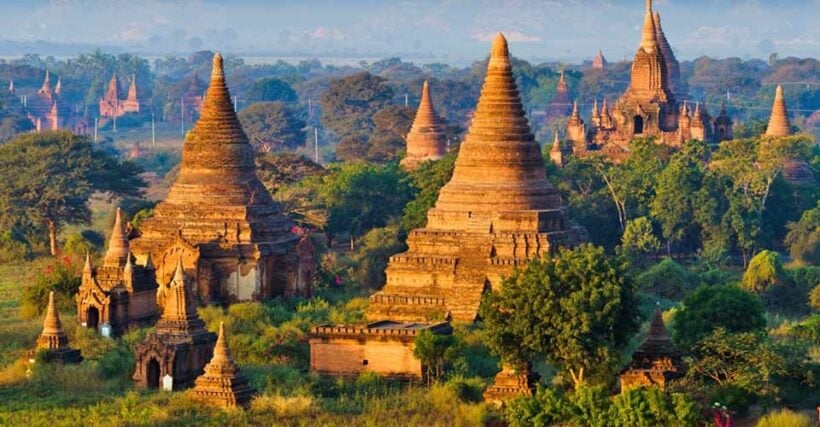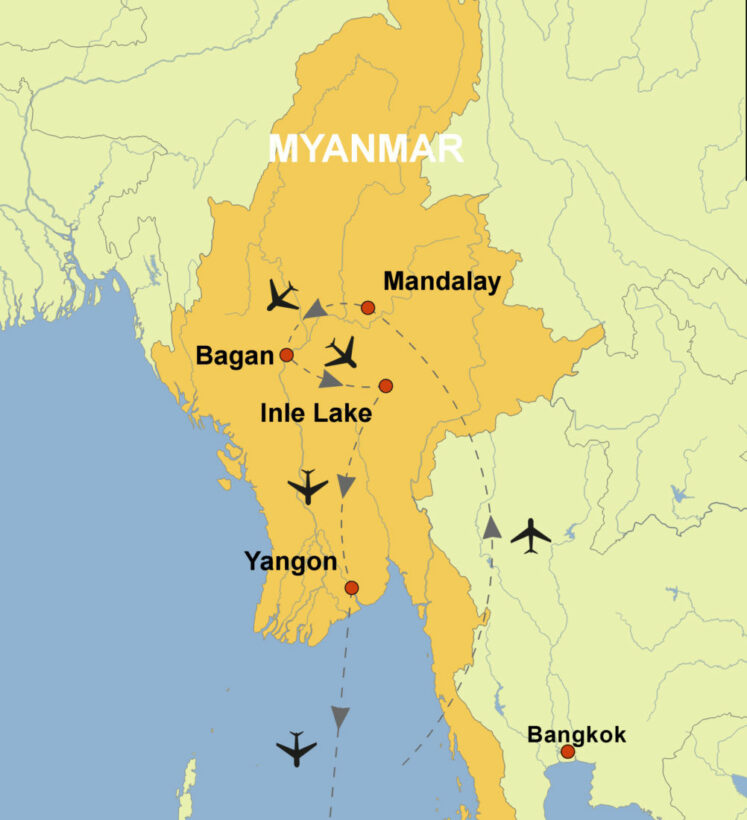 Burmese migrants released from Thai prison after murder convictions overturned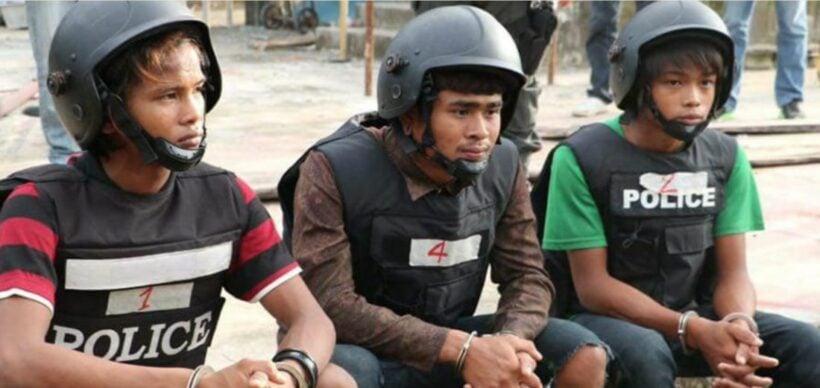 By Nyein Nyein – The Irrawaddy | PHOTO: Facebook/Htoo Chit
Two Burmese migrants, serving six and eight year sentences for the alleged murder of a Thai woman in Ranong, southern Thailand in 2015, have won their appeal in a Thai court. Sein Kadone and Wai Lin, who received eight and six year sentences, respectively, have been in prison for three years and eight months. They were finally released Thursday this week.
On October 28, 2015, four Myanmar citizens – Sein Kadone, Wai Lin, Moe Zin Aung and Kyaw Soe Win – were arrested and charged on five counts for the gruesome murder of Orawee Sampaotong, a 17 year old Thai woman, a month before. The Ranong provincial court handed down guilty verdicts in April 2018.
Moe Zin Aung and Kyaw Soe Win, both minors at the time of sentencing, received sentences of four years and two years, from the Juvenile Court of Ranong, but were released last year.
Since their arrests, observers and family members have claimed the four migrants were forced to confess under torture during interrogation by Thai police. Their families said the men and boys were on fishing boats out at sea for the majority of their time in Thailand, and only ever on land for five or six days a month.
U Min Oo, a migrant rights advocate at the Foundation for Education Development, told The Irrawaddy on Thursday that the two men are currently in the custody of Thai immigration officials in Ranong, and that they'll be officially returned to Myanmar next week.
"As soon as we heard that the appeal had been won, we went to meet Wai Lin and Sein Kadone. Sein Kadone is eager to go back to his home in Myeik, in southern Myanmar."
He said Thai officials had not relayed the court decision to the defense lawyers, who received the news from the two mens' relatives.
"They said they did not expect it. They expressed their gratitude to all the groups and individuals that supported them."
Daw Ni Tut, Sein Kadone's mother, said her son's release was unexpected.
"I met him this morning and I am happy."
Despite being released, the two must remain in the custody of immigration authorities while going through the official return process.
Sein Kadone and Wai Lin are expected to be returned to Myanmar next Tuesday.
The murder in Ranong occurred a year after an infamous case in which two Myanmar migrants were arrested and charged with the rape and murder of two British backpackers on Koh Tao island, in southern Thailand, in September 2014. The two were convicted and sentenced to death in December 2015. They are still in prison appealing their convictions.
SOURCE: The Irrawaddy 
One Thai, six Burmese arrested in northern Thailand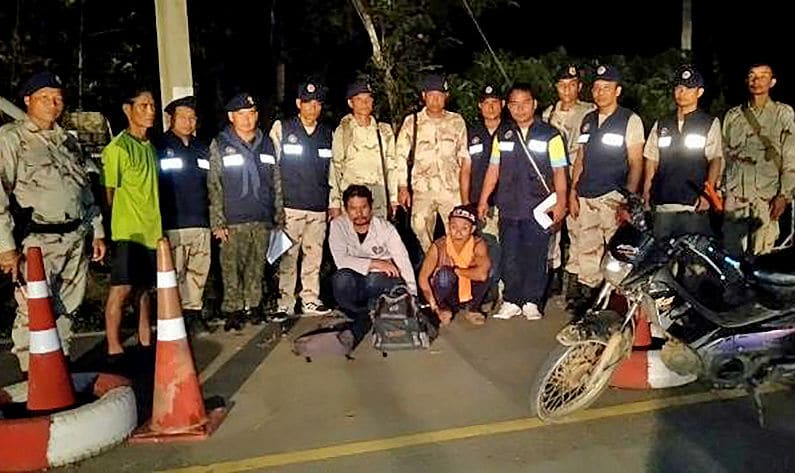 PHOTO: ThaiVisa
A 36 year old Thai man has been arrested for allegedly smuggling six Burmese migrants across the border into Mae Hong Son's Khun Yuam district.
District officials stopped Pimarn Kannikar at a road checkpoint at 5pm on Wednesday night. He was riding a motorcycle. His Burmese passenger failed to present any travel documents. Following questioning,  Pimarn later led officials to arrest five other Burmese men he had smuggled to hide in the district.
Pimarn was charged with smuggling migrants into Thailand while the six were charged with unlawful entry into the Kingdom They will be deported after legal action.
SOURCE: The Nation