Myanmar government turns off telecoms in Rhakine State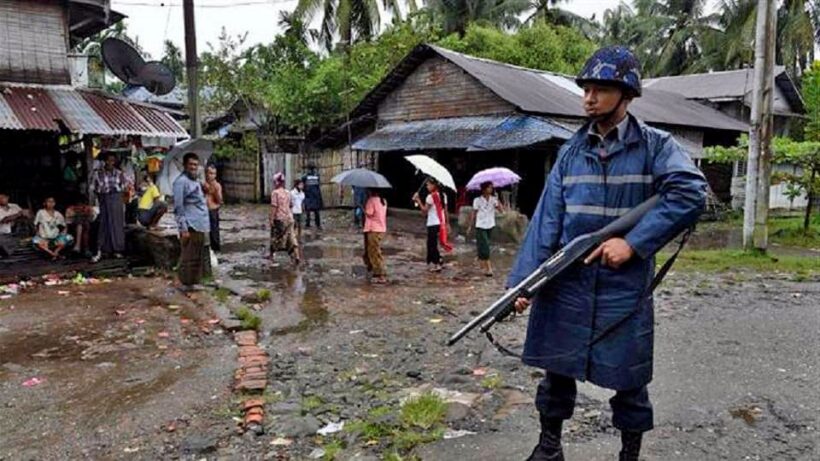 Burmese authorities have ordered telecommunications companies in Myanmar to shut down internet services in the conflict-torn Rhakine State in western Myanmar. Government soldiers (Tatmadaw) are in a long term civil struggle with 'ethnic rebels'.
Telenor Group announced that the Ministry of Transport and Communications commanded all communication companies to "temporarily" suspend internet services in nine townships in Rakhine and neighbouring Chin states. They cited "disturbances of peace and use of internet activities to coordinate illegal activities."
But at a military media conference yesterday Brigadier General Zaw Min Tun said they had no information about the shutdown.
"We didn't do it. We don't know about that."
Meanwhile Telenor Myanmar has been asking for further clarification on the reasons for the shutdown pointing out that freedom of expression through access to telecom services should be maintained for humanitarian purposes.
Telenor Myanmar is a telecommunications company in Myanmar. It is a subsidiary of the Norwegian TelenorGroup.
A spokesman for the transport and communications ministry is declining to comment at this stage, referring questions to another spokesman.
The Rakhine State came to global attention again after 730,000+ Rohingya Muslims fled north into Bangladesh after a brutal military crackdown, allegedly government endorsed, in response to militant attacks from ethnic rebels in 2017.
UN and NGO efforts to repatriate the Rohingya back into the Rhakine State have stalled with almost none of the refugees taking the Myanmar government's assurances of 'peace' seriously. Meanwhile there has been a recent surge of boat-people and refugees crossing into Thailand or taking the perilous journey south on the Andaman Sea to Malaysia. They are subject to human traffickers and violence.
As of the end May 2019, there are some 173,730 refugees and asylum-seekers registered with UNHCR in Malaysia. Over 150,000 are from Myanmar, comprising some 93,190 Rohingyas, 24,490 Chins, 9,730 Myanmar Muslims, 3,990 Rakhines & Arakanese, and other ethnicities from Myanmar.
SOURCE: UNHCR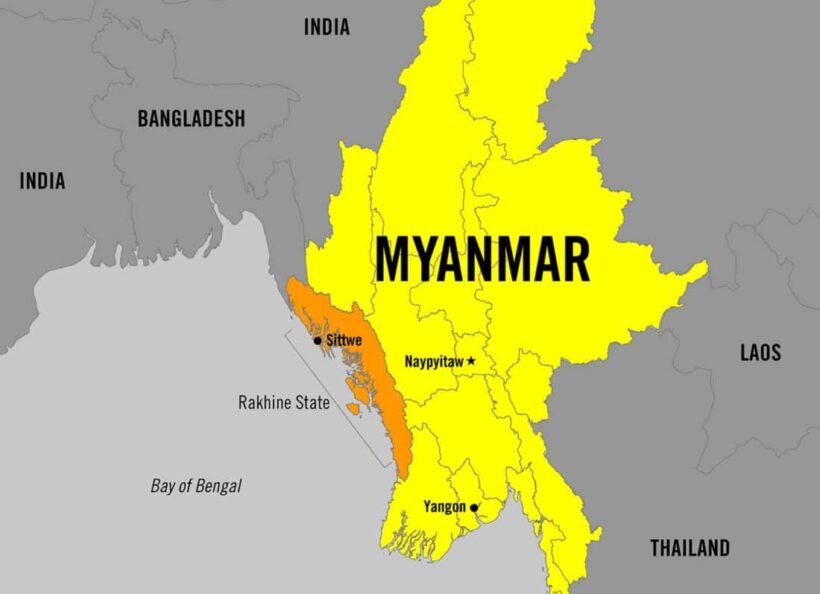 Keep in contact with The Thaiger by following our
Facebook page
.
Burmese surfing team head to SEAsia Games, a first for Myanmar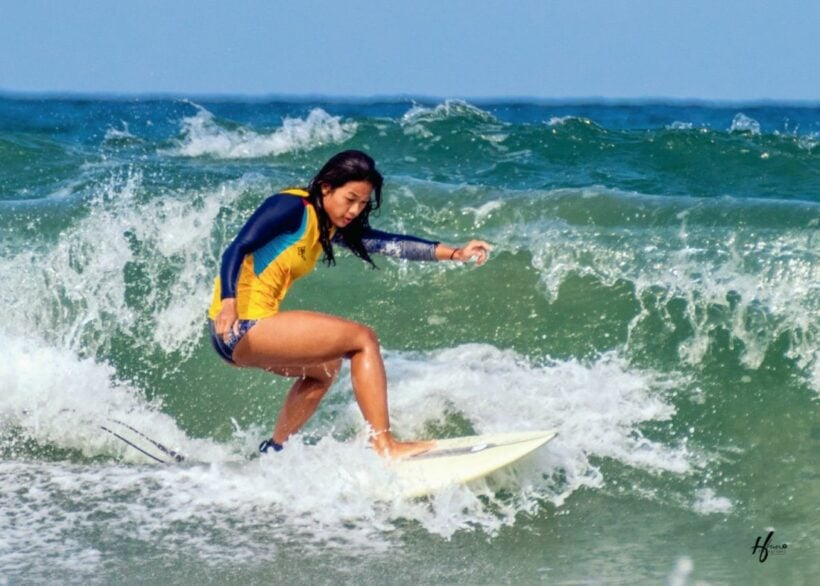 PHOTO: Burmese surfer Thwe Thwe Soe practicing off the coast of Ngwe Saung – Myanmore
Paddling hard and smiling, Thwe Thwe Soe flung herself up on the board just as a wave was breaking, spreading her arms out for balance before getting knocked off.
"I can't live without surfing. I did not expect to be chosen for the national team but I'm thrilled at the opportunity."
Thwe Thwe Soe was speaking after a day in the blue waters off the small coastal resort town of Ngwe Saung. Competitive surfing was barely known in Myanmar a few years ago but one local beach town is riding a wave of enthusiasm to the Southeast Asia Games for the first time ever.
The Southeast Asian country is flanked by surf-ready coasts to the west and south, but decades of military rule, lack of equipment and poverty kept aspiring athletes from testing the waters. The 25 year old encountered the sport while studying in southern California and has been hooked since, saying she "always feels happy" on the water.
Now she is going up against the region's giants at the December games in the Philippines. Thwe Thwe Soe has one of the best chances to medal among the handful of surfers going, but all are training hard.
"We surf for at least four to six hours a day," said American coach Robert Brickell, a 26 year old originally from New York.
The mild waves at Ngwe Saung present a paradox for competitive surfers – they are good to learn on but much tamer than the conditions in surfing hotspots. The team went to Bali in Indonesia for two months to get used to some "big wave surfing" and have made enormous strides in a short amount of time, Brickell said.
"My hope is that we can show everybody that people from Myanmar, we know how to surf, we know how to respect the ocean. And of course our hope is to win some meets."
The Surf Association of Myanmar was established only this year. The sport is slowly gaining prominence thanks to the impassioned surfers, most from a village near the beach and newcomers themselves. Ngwe Saung is the heartland of the growing craze and has now hosted several competitions.
"We hadn't heard of surfing before 2017. It will be a difficult competition but we will do our best for sure." said 19 year old Aung Min Naing.
SOURCE: Agence France-Presse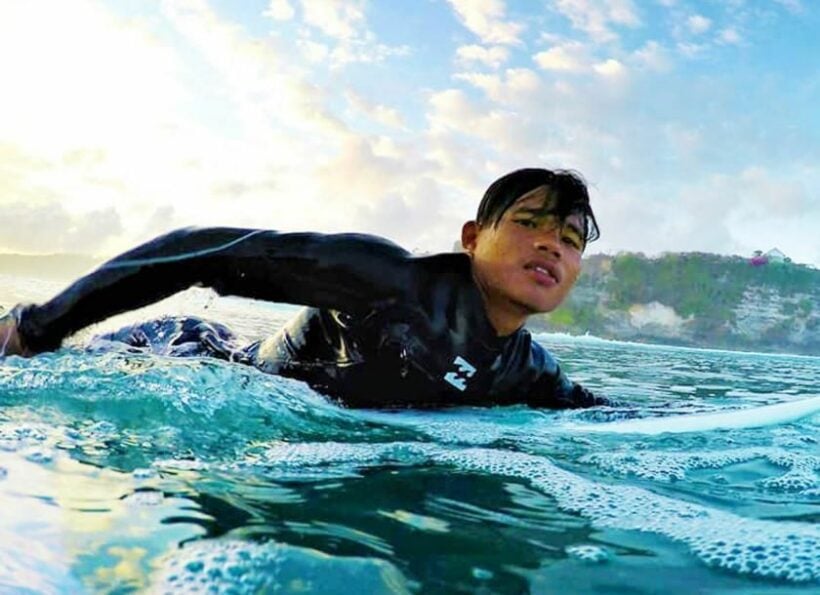 PHOTO: Aspiring new Burmese surfer, Aung Min Naing – MMTimes.com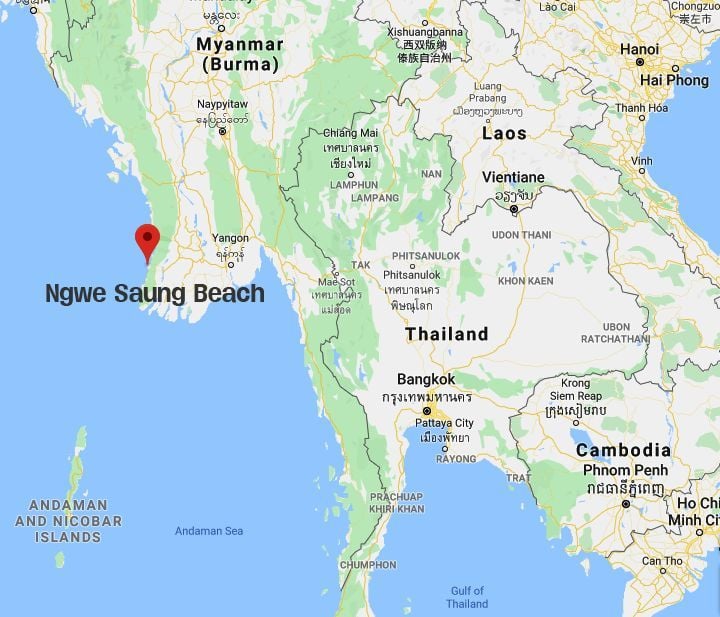 Keep in contact with The Thaiger by following our
Facebook page
.
Six more countries now get visa-on-arrival into Myanmar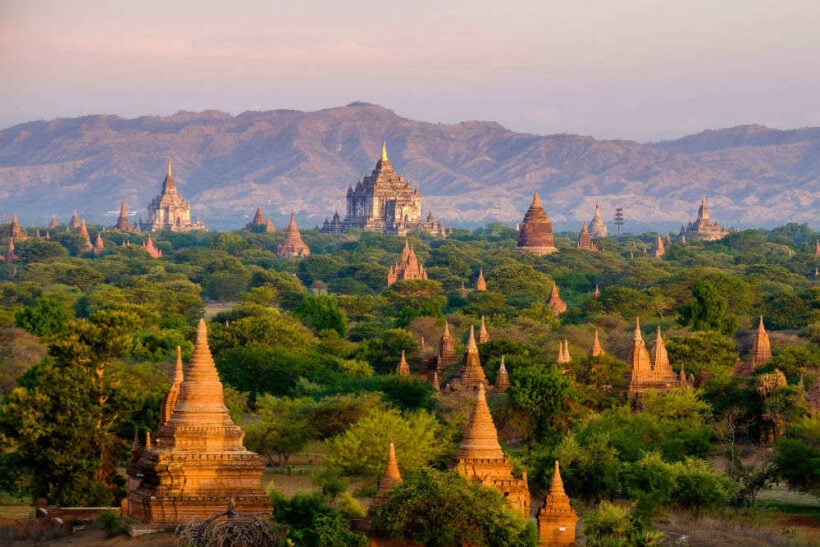 Around Thailand the possibilities for foreigners travelling is growing with visa-free arrivals, waived fees, no paperwork and quick processing at Immigration ports.
Now, the Myanmar government is introducing new regulations to facilitate easier access as another step towards opening up the country to the world, and tourism.
Starting this week, tourists from six countries – Australia, Germany, Italy, Russia, Spain and Switzerland – will be able enter Myanmar on visa-on-arrival at Yangon, Mandalay and Nay Pyi Taw International Airports. Pre-arrangement is not required for passport holders of these six countries, they can simply apply for a visa at any of the three airports for a fee of US$50 each.
Visitors from Japan, South Korea, Hong Kong and Macau were granted visa-free entry last year. Indian and mainland Chinese nationals were also granted visas-on-arrival into Myanmar in a move to draw more Asian visitors to the country.
In the second quarter, Myanmar saw an increase in arrivals from countries granted visas free and visas-on-arrival treatment.
May Myat Mon Win, Chairperson of Myanmar Tourism Marketing says… "We hope the new regulation will lead to more foreign travellers to Myanmar, to discover the country's unique culture and most of all, the hospitality of its people."
Myanmar Tourism Marketing is organising roadshows, trade shows and media familiarisation trips for journalists, TV producers and digital marketing influencers from around the world.
"Visa-free and visa on arrival entry from these Western countries would further boost growth of the Myanmar tourism industry."
SOURCE: The Nation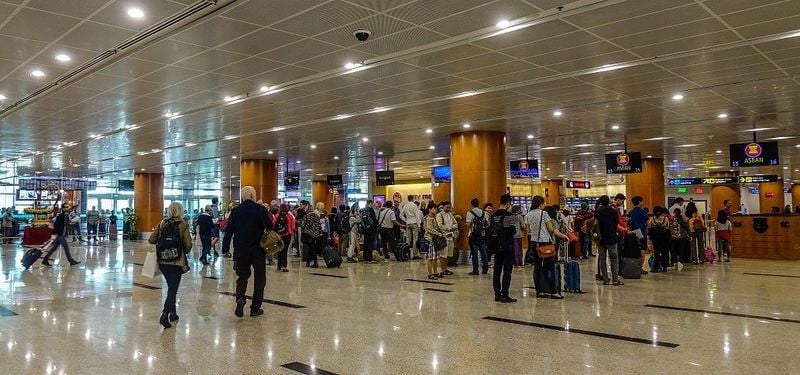 Keep in contact with The Thaiger by following our
Facebook page
.
Myanmar switches to international 'unicode' on October 1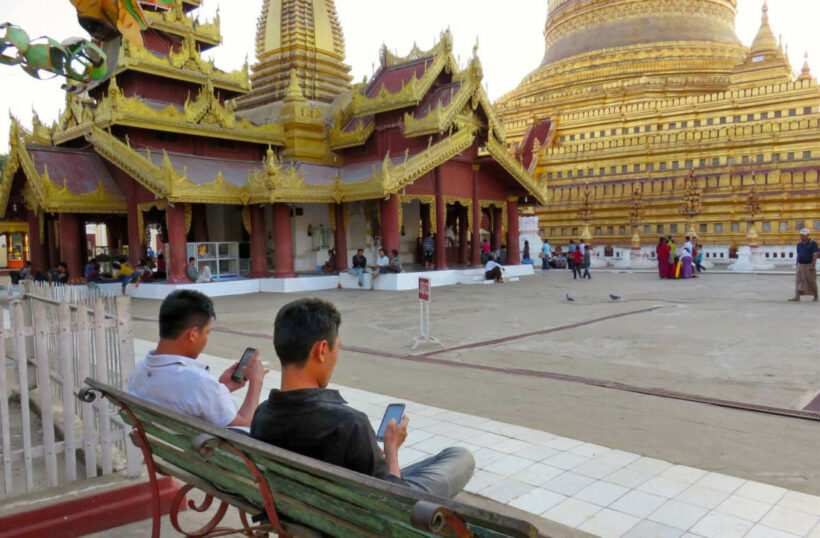 Accessing everything from Wikipedia to Google Maps in Myanmar is about to get a lot easier when the country finally adopts the universal code underpinning phone and online communication next week. Tech experts say the move to bring the country more in step with the rest of the digital world is crucial, but will cause "chaos" in a rocky transition period.
Myanmar is the last nation to embrace unicode that has significant numbers of people online. Without it, most users see international content , and a lot from within the country, as lines of meaningless symbols. Household name websites can be impossible to read while translation and voice recognition software do not work.
October 1 is "U-Day", when Myanmar officially adopts the new system. From then on, all electronic communication from government offices, telecoms companies, banks and media must be in Unicode by law. Myanmar became a global code anomaly due to isolation under its former military junta.
Microsoft and Apple helped other countries standardise years ago, but Western sanctions meant Myanmar lost out.
Zawgyi font is the predominant typeface used for Burmese language text on websites. It is a font with Burmese characters. It is also known as Zawgyi-One or zawgyi1 font although updated versions of this font were not named Zawgyi-two. It is the most popular font on Burmese websites.
47 year old IT pioneer Zaw Htut describes this as the final battle won in a decades-long code "war".
"This is like changing to democracy."
However, making the switch to Unicode will be a turbulent ride, and he warned that initially there will be "chaos". Facebook, themes popular social media platform, has developed automatic conversion software to give users a "seamless experience", says strategic response team member Sarah Oh.
But many will suddenly be unable to read messages on other apps and from banks or phone operators, while those who switch will no longer be able to communicate with friends still using the old system.
Confusion reigns
A homegrown rival to Unicode called "Zawgyi" (pronounced: zaw-jee) – meaning wizard – evolved in Myanmar's detached digital ecosystem. Its popularity exploded as the country opened up from 2011 and smartphone use soared. Today around 90% of people use Zawgyi instead of Unicode.
Incompatible without fiddly plug-ins, it only allows people to communicate in Burmese with other Zawgyi users, excluding the nation's minority languages. Its clunkiness also means search functions do not work, crippling data storage systems.
According to tech experts it could take years to achieve full migration.
Zaw Htut compares the abrupt switch to Unicode with the former junta's overnight decision for Myanmar to drive on the right instead of the left.
Joox, a regional version of Spotify, said it is impossible to convert the millions of Burmese language songs on its app. With the deadline looming, celebrities and influencers are hammering home the need to convert while technicians prepare for a deluge of queries. An army of volunteers are helping in online forums and offline at teashops.
"There's a lot of confusion," explains computer science student 23 year old Tin Lat Nandar as she updates retirees' phones at a Sunday drop-in session.
Meanwhile a Yangon street vendor Mi Mi says she has heard about the switch but does not want to change.
"I don't know how to do it."
An estimated 10-15% of mainly older phones will not be advanced enough to convert.
SOURCE: Agence France-Presse – Richard Sargent
Keep in contact with The Thaiger by following our
Facebook page
.