Myanmar Election Commission pours cold water on the Army's claims of election fraud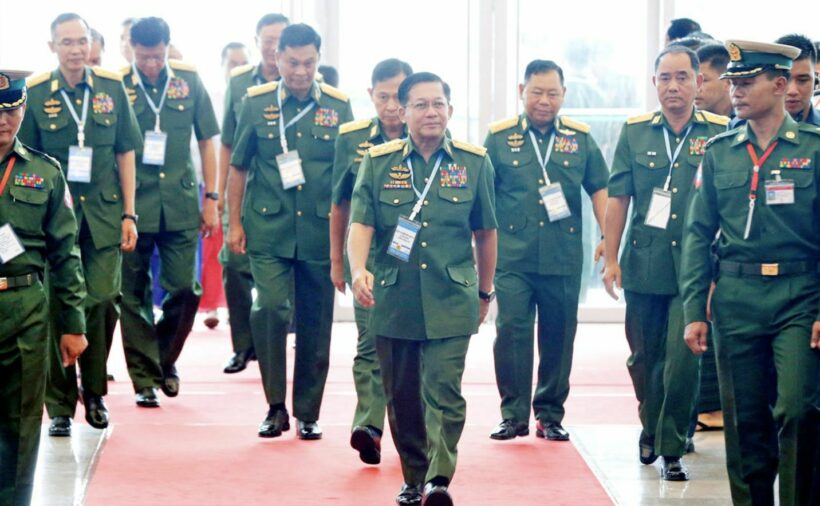 Tensions are high in Myanmar with rumours swirling of a possible military coup. Some in the leadership of the Burmese military have openly circulated inflammatory statements regarding possible electoral fraud. The US embassy, along with 16 other countries including former colonial power Britain and EU countries, released a statement yesterday urging for the military "adhere to democratic norms". They've expressed their concerns following November's elections and allegations of "electoral misconduct". The claims follow the landslide victory for the National League for Democracy with Aung San Suu Kyi as their leader.
Fears grew this week after Myanmar's influential army chief Gen Min Aung Hlaing echo sentiments of President Win Myint after he said the country's constitution could be "revoked" under certain circumstances.
Some powerful army officials allege there were 10 million cases of voter fraud nationwide, a claim they demand is investigated. They've also demanded the release of voters lists from the election commission for verification.
The the country's election commission released a statement on Thursday defending the situation, stating that the polls were "free, fair and credible", and had "reflected the will of the people".
In a 6 page statement on its Facebook page, the Election Commission stated that it was investigating 287 complaints, but that on the whole, voting was conducted fairly and transparently on November 8.
"In this election, weaknesses and errors in voters lists cannot cause voting fraud."
Myanmar is only 10 years into a period of quasi-democracy after nearly 50 years of strict military rule. But even now the government rule though the filter of a junta-authored constitution that leaves the elected civilian administration having to work through the country's generals.
The situation is similar to Thailand where the a military junta that seized power in May 2014 re-write the country's constitution installing a Junta-appointed Senate to oversee all matters raised through the elected lower house, following the March 2019 national election.
The tensions eased slightly yesterday when the Myanmar Supreme Court postponed considering allegations of electoral misconduct by President Win Myint and the election commission chairman Hla Thein.
President Win Myint is seen as an important ally and placeholder for State Counsellor Aung San Suu Kyi, who is the actual head of government in Myanmar but is constitutionally barred from the presidency.
The country's military has been alleging widespread voter irregularities since November's general election. Aung San Suu Kyi's ruling National League for Democracy won the election in a landslide. It captured 396 out of 476 seats, paving the way for another 5 year term. The military-backed Union Solidarity and Development Party won only 33 of the 476 seats.
Aung San Suu Kyi is the first and incumbent State Counsellor of Myanmar, she is also the leader of the National League for Democracy (NLD).
In a statement from the US embassy, the Ambassador expressed hopes that Myanmar's parliament would sit, on schedule this Monday.
"We look forward to the peaceful convening of the Parliament on February 1 and the election of the president and speakers. We oppose any attempt to alter the outcome of the elections or impede Myanmar's democratic transition."
November's polls were only the second 'democratic' elections Myanmar has has hosted since emerging from a draconian half century of military dictatorship.
Khin Zaw Win, a political analyst in Yangon and former political prisoner, suggested the military was signalling its intention to intervene in the country's politics. Speaking to the South China Morning Post….
"The military's course of action is much clearer now. As illogical as it sounds, military chief Min Aung Hlaing's argument is meant to soften the blow of abrogating the 2008 constitution."
UN Secretary General Antonio Guterres also raised "great concern" over Myanmar's recent developments.
Suu Kyi has made no direct comment on the military's polling complaints.
Keep in contact with The Thaiger by following our Facebook page.
Never miss out on future posts by following The Thaiger.


Find more SE Asian News courtesy of The Thaiger.

Broke? Find employment in Southeast Asia with JobCute Thailand. Rich? Invest in real estate across Asia with FazWaz Property Group. Even book medical procedures worldwide with MyMediTravel, all powered by DB Ventures.

38 people die "bloodiest day" since Myanmar coup – United Nations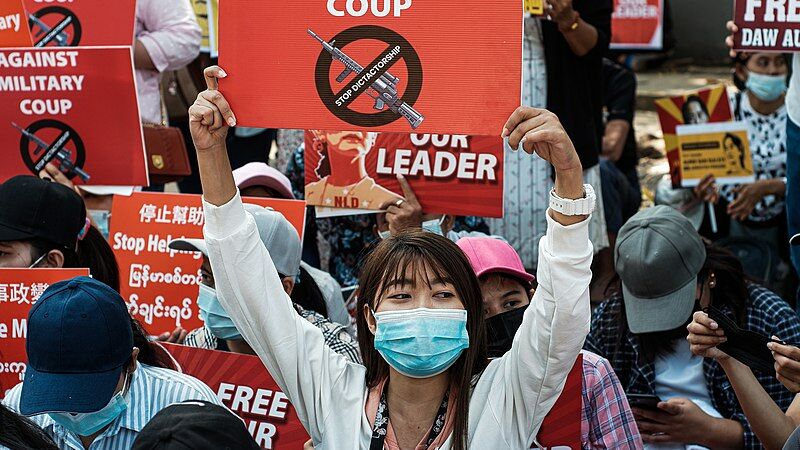 38 people died during Myanmar's anti-coup protests yesterday in what the United Nations is calling the "bloodiest day" in the country since the February 1 military takeover. UN special envoy for Myanmar Christine Schraner Burgener said the death toll is "shocking" and that the situation in the Southeast Asian country could lead to a "real war."
Since last month's coup, more than 50 people have died while many others have been wounded in protests against military rule. Witnesses say police and soldiers have opened fire with little warning. In a virtual briefing, the UN envoy said experts believe the Burmese police are using 9mm sub-machine guns to fire shots at civilians.
"I saw today very disturbing video clips. One was police beating a volunteer medical crew. They were not armed… Another video clip showed a protester was taken away from police and they shot him from very near, maybe one metre. He didn't resist his arrest and it seems he died on the street."
Burmese troops seized power of the civilian government last month, citing what they say was a fraudulent election, although the election commission said the vote was fair. A number of civilian politicians were arrested including democratic leader Aung San Suu Kyi, who had won the November election for state counsellor in a landslide.
Christine says more than 1,200 people are now under detention and many do not know where their loved ones are.
Keep in contact with The Thaiger by following our Facebook page.
Never miss out on future posts by following The Thaiger.
UN condemns violence in Myanmar as at least 18 killed in clashes with authorities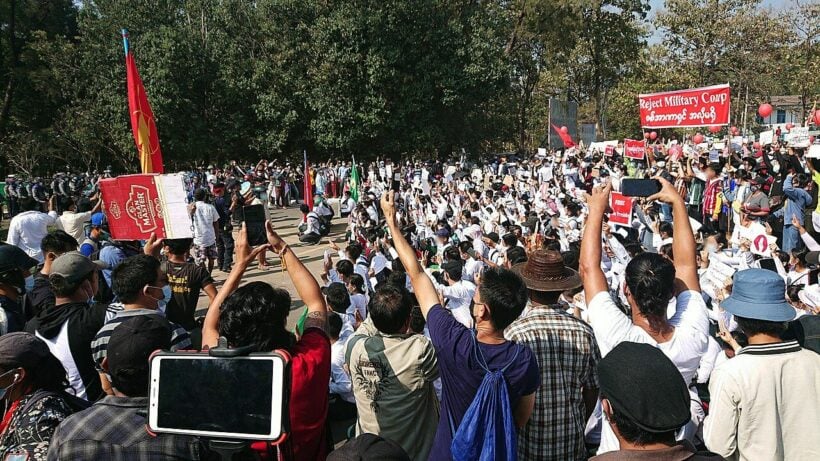 The UN human rights office (OHCHR) has called for an immediate end to the use of force in Myanmar, after at least 18 people were killed in violent clashes yesterday. Those opposed to the February 1 military coup have been taking to the streets, with police and military forces opening fire in what was the deadliest day so far.
A spokesperson for UN Secretary-General António Guterres says he condemned the use of force against protesters, which resulted in at least 30 people being injured and 18 killed.
"He is deeply disturbed by the increase in deaths and serious injuries. The use of lethal force against peaceful protestors and arbitrary arrests are unacceptable."
The Burmese army claims that the parliamentary elections, in which State Counsellor Aung San Suu Kyi was elected, were fraudulent. She was arrested on February 1, along with several members of her administration. According to media reports, she is due to appear in court today.
The UN Ambassador to Myanmar also condemned the military coup in a General Assembly address in New York and called on the international community to act. He has since been fired.
OHCHR spokesperson Ravina Shamdasani has also condemned the violence, saying the Burmese people have the right to peacefully protest in the name of democracy.
"The people of Myanmar have the right to assemble peacefully and demand the restoration of democracy. These fundamental rights must be respected by the military and police, not met with violent and bloody repression."
After clashes between protesters and the military and police, deaths have been reported in Yangon, Dawei, Mandalay, Myiek, Bago and Pokokku, with Shamdasani claiming tear gas and stun grenades were used against protesters. She has slammed the use of force and condemned the arrest and detention of activists.
"Use of lethal force against non-violent demonstrators is never justifiable under international human rights norms. Since the beginning of the coup d'état, the police and security forces have targeted an ever-increasing number of opposition voices and demonstrators by arresting political officials, activists, civil society members, journalists, and medical professionals.
"Today alone, police have detained at least 85 medical professionals and students, as well as 7 journalists, who were present at the demonstrations. Over 1,000 individuals have been arbitrarily arrested and detained in the last month – some of whom remain unaccounted for – mostly without any form of due process, simply for exercising their human rights to freedom of opinion, expression and peaceful assembly."
The military coup of February 1 came as Myanmar was edging towards democracy after years of army rule. It has been condemned by countries around the world and brought hundreds of thousands of Burmese onto the streets to demand an end to military rule and the restoration of democracy.
SOURCE: UN News
Keep in contact with The Thaiger by following our Facebook page.
Never miss out on future posts by following The Thaiger.
Myanmar's representative to UN urges strong action against military after increasing violence against protesters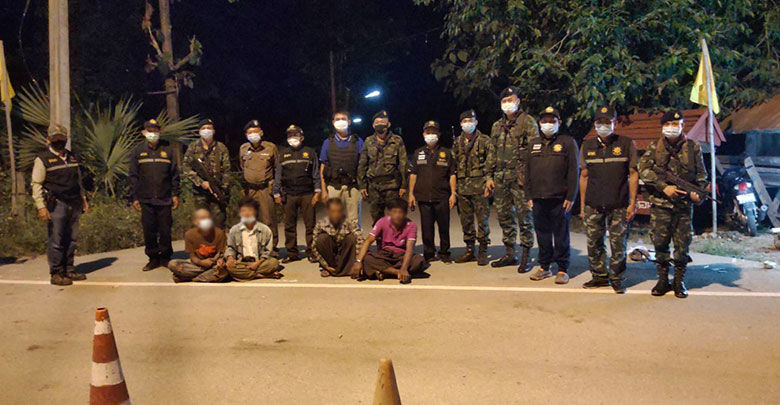 A representative to the UN for Myanmar is urging the "strongest action" to be used against the military after it has used increasing amounts of violence against anti‐coup protesters. The latest round in violence occurred as riot police violently broke up peaceful protesters, arresting over 100 people in 3 major Myanmar cities.
Kyaw Moe Tun made the appeal to the UN General Assembly in New York asking for the international community to end the junta's rule in his country, while displaying the 3 finger salute that has been adopted from the Hunger Games as a symbol of resistance from anti‐coup supporters.
"We need… the strongest possible action from the international community to immediately end the military coup, to stop oppressing the innocent people, to return the state power to the people, and to restore the democracy."
Former UN ambassador for the US, Samantha Power, also tweeted her support for the movement.
"It's impossible to overstate the risks that #Myanmar UN ambassador Kyaw Moe Tun just took in the UN General Assembly."
UN envoy to Myanmar, Christine Schraner Burgener, also agreed saying the use of lethal force against protesters was "unacceptable."
So far, at least 5 people have been killed since the overthrow, which has seen police open fire on protesters. Thandar Cho, a street food vendor, says she saw police point their guns in a threatening manner towards apartments during the rallies.
"They beat young protesters with rods and cursed them while doing it."
A Japanese journalist, Yuki Kitazumi, was also allegedly arrested according to a Facebook post by his assistant, Linn Nyan Htun, during the crackdown.
He "was beaten on the head by baton but he was wearing a helmet."
The military has justified the coup by alleging that the 2020 November democratic elections, which saw Aung San Suu Kyi's National League for Democracy elected by landslide, were fraudulent.
Suu Kyi was arrested, along with other leaders, and is now facing 2 charges of illegally posessing walkie-talkies in her home and for breaking Covid-19 rules. But her lawyer, Khing Maung Zaw, is concerned as he has still not made contact with her, saying it is dire to get her permission for him to represent her in court.
"It's very important to get her signed power of attorney before the hearing starts on March 1 because we won't be allowed to act as her defence counsels if we cannot file (it)."
"Then Daw Aung San Suu Kyi will be rid of her right of fair trial without a legal counsel."
SOURCE: The Phuket News
Keep in contact with The Thaiger by following our Facebook page.
Never miss out on future posts by following The Thaiger.