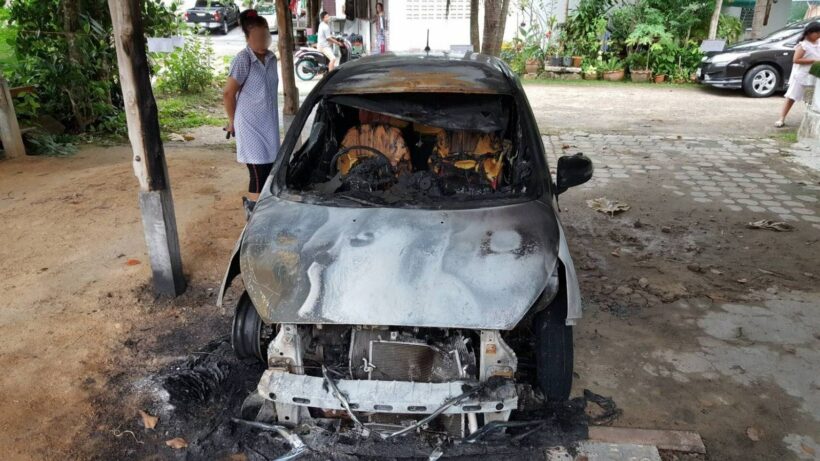 Police are hunting for an arsonist who set a Mitsubishi Mirage on fire in Chalong yesterday morning (June 17).
Chalong Police were notified of the incident at Baan Nakok in Chalong. Police and firefighters arrived at the scene to find a black Mitsubishi Mirage completely gutted by fire.
It took about 20 minutes to put out the fire. The car is a complete write-off and incapable of repair.
48 year old Somsri, the owner of the car, told police that her jealous ex-boyfriend, 51 year old 'Lao', might have been responsible for the fire. She told police they had been together for two years. She claims that Lao is very jealous and doesn't permit any men to sit in the car or be near her. He has threatened to kill her before, she told police.
Chalong Police Chief Col Pakayod Tanongsak says, "We are hunting for the suspect and we are fairly sure that the alleged suspect will be arrested soon. Forensic police are continuing their investigation to find clues to the accelerant used to ignite the fire."

PHOTOS: Suppawatkan Kunnaluck