Plans for Phuket pork factory changed to 'refrigeration and storage facility'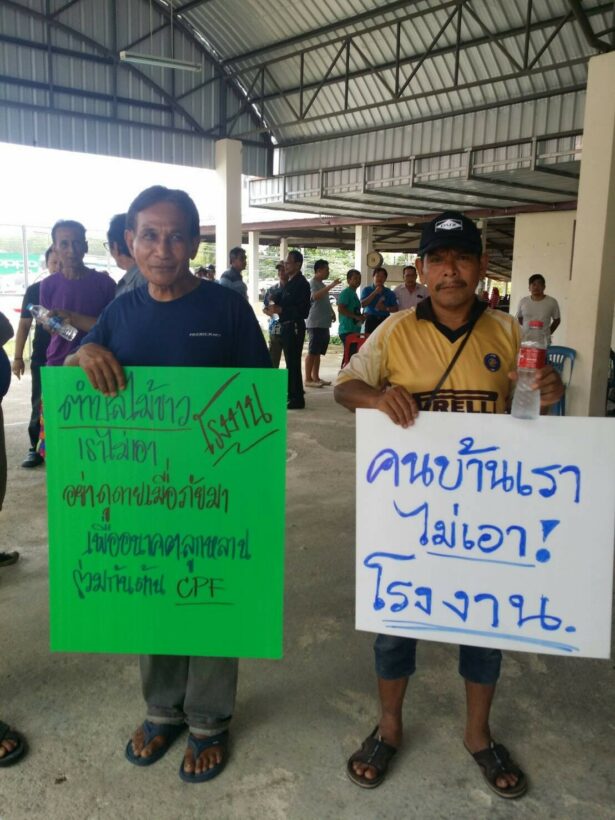 The plans to construct a pork processing factory in Mai Khao have been changed to a refrigeration and storage facility after a three hour discussion yesterday (June 28).
Locals in Mai Khao are protesting against the company who was planning to construct a pork processing factory in the north section of Phuket island. Locals at Baan Dan Yid and Baan Dan Yut protested against the private company's plans after a notice was placed on June 8 at the area to build the processing plant.
Read the earlier story HERE.
The discussions were held in Mai Khao yesterday with staff members of CPF (Thailand) company, relevant offices and more than 200 locals.
Staff members of the company explained that the public hearing had already been held on Nov 4 last year in Mai Khao to discuss the land use and pork processing factory. Locals claim they didn't know about the plans and were seeking an explanation of how that happened and more information about the project.
A previous pig farm covered an area of 40 rai on the same land. The company has submitted plans to construct the factory on 10 rai of that land. The company claims the building will cover 1,300 square metres. It will be a 'closed loop' factory, recycling their own waste. The factory will have a waste water system meeting the Good Manufacturing Practice (GMP) standard.
The discussion took about three hours with the conclusion that the company will cancel the previous construction license to build a pork processing factory. A new construction license will be submitted to build a refrigeration and storage facility.
The process will start again, including a public hearing.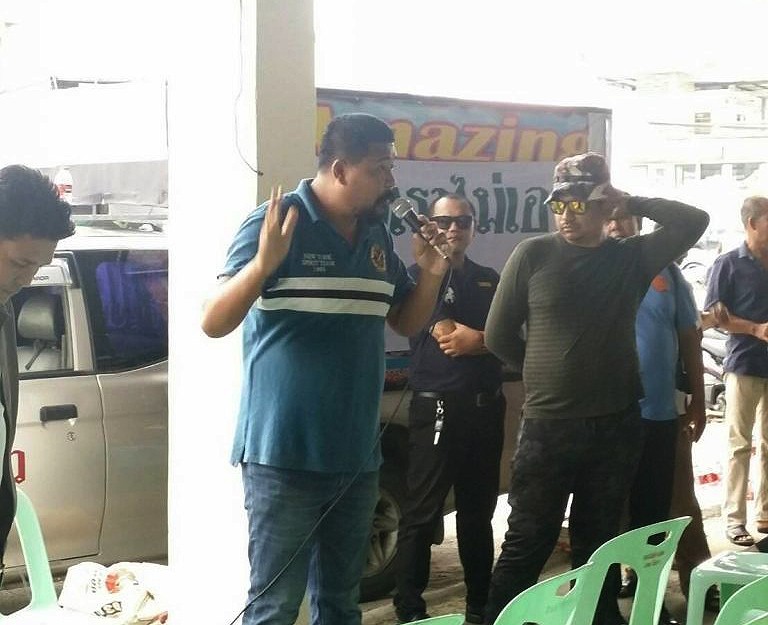 Read more headlines, reports & breaking news in Phuket. Or catch up on your Thailand news.
Average hotel prices drop in Thailand in 2018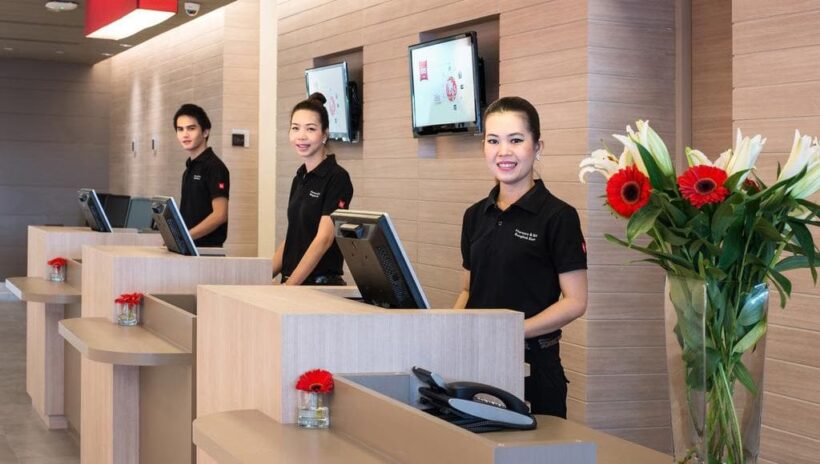 The latest Hotel Price Index (HPI) released by Hotels.com reveals no sign of a slowdown for the global travel industry. Prices are up for overnight accommodation by 3% globally in 2018 across every regional index, except for the Pacific region, including Thailand.
Hotel.com has 85 websites in 34 languages, and lists over 325,000 hotels in approximately 19,000 locations. Its inventory includes hotels and B&Bs, and some condos and other types of commercial lodging.
Travellers to and around Thailand paid an average price of 1,720 baht a night for their domestic accommodation last year, a 7% drop compared to 2017, and paid the same average price of 4,437 baht a night for international accommodation in both 2018 and 2017.
The growth in travel comes despite global uncertainties including Brexit, California wildfires, South African drought and Japanese earthquakes. Travellers also showed resilience and renewed confidence in destinations touched by unrest: Paris, Egypt, Turkey; regions experiencing currency fluctuation: South America; and areas affected by natural disaster: North America.
Despite the overall growth in global accommodation prices, average prices paid for domestic accommodation in Thailand have decreased, with average prices for international beds remaining stable.
SOURCE: The Nation | Hotel.com
Legality of Seastead likely to be tested in an international court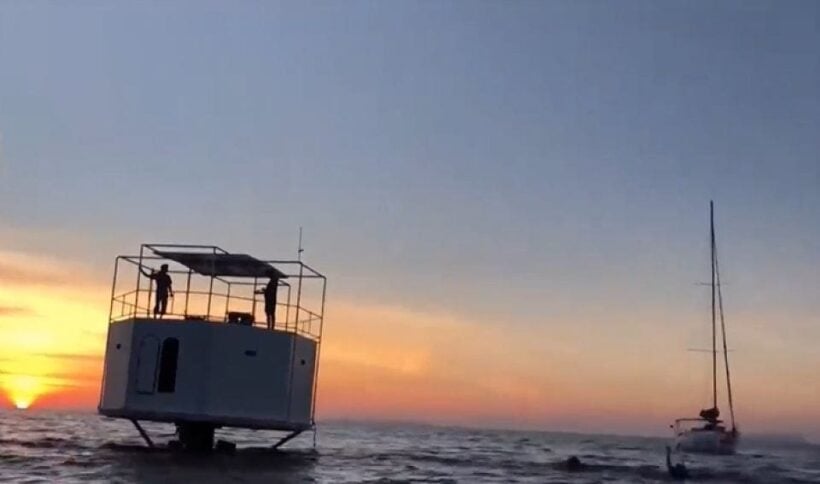 The perceived naiveté of the team surrounding the seastead structure off Phuket's south-east coast are about to be tested as the matter is likely to end up in an international court.
Deputy PM Wissanu Krea-ngam says that the Thai government has the right to demolish the floating sea home and welcomed the threat of a lawsuit by its builder, Ocean Builders. Ocean Builders is a well-funded group backed by Peter Theil.
"Peter Andreas Thiel is an American entrepreneur, venture capitalist, philanthropist, political activist, and author. He is a co-founder of PayPal, Palantir Technologies and Founders Fund."
The media narrative has been of a naive couple who wandered into the offshore lifestyle project and then went into hiding when questions started to be asked and the Navy came knocking at their offshore front door.
At the same time the Thai Government has rolled up its sleeves and showed its angry face claiming that the project was a threat to national sovereignty and security.
Some enthusiast local media included the threat of 'death penalty' in its reportage (covered in the Act relating to treasonous acts against the sovereignty of Thailand)  providing sensational headlines for international tabloids.
Speaking at a press conference at the King Prajadhipok's Institute yesterday, Wissanu said Thai officials could remove the floating structure, which is located to the southeast of Koh Racha Yai, approximately 22 kilometres  from the Thai mainland, because its presence clearly violated Article 119 of Thailand's Criminal Code as threatening the Kingdom's security and sovereignty.
(These claims continue to be made by Thai officials without any explanation or evidence on how the 6 metre aluminium and steel structure threatens the country's security.)
Wissanu says the structure would also be an obstacle to marine navigation as it is located near a sea drilling site.
But the company behind the project, Ocean Builders, has announced it will sue Thailand in an international court if the government removes the seastead. This legal test in a court, predicted by The Thaiger, will force the Thai Government to measure its hard-line position on the seastead in an international court of law.
But Wissanu kept pouring on the local rhetoric yesterday…
"The Thai government would be glad if a lawsuit is filed. We want a lawsuit to be filed so that we will have a chance to explain the truth."
"Attempts have been made to build seasteads in several nations but no government had allowed them and builders were always arrested and legal action taken against them," according to Wissanu.
From the Ocean Builder website…
"We are just beyond 12 nautical miles from shore. Under International law this puts us just outside of the territorial waters of Thailand but within their 200 nautical mile excusive economic zone. This means that we are not subject to Thailand laws other than those that deal with their natural resources (drilling for oil, mining, etc.) and no interfering with their customs (can't act as a way to get goods and people into Thailand to get around their import and visa laws). As well as following the law of the sea which prevents "egrevious acts" such as murder, slave trade, etc."
Thailand is 'least miserable' country in the world again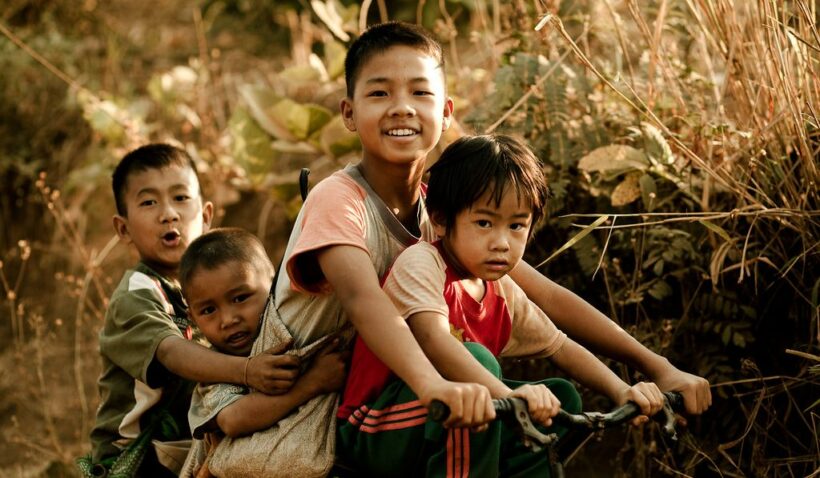 Thai PM Prayut Chan-o-cha says he's delighted over Thailand's rating as the "least miserable" economy in the latest Bloomberg Misery Index. The annual Misery Index is calculated as the sum of a country's inflation and unemployment rates.  The index compares the average of economists' forecasts for each country.
The US moved six places to 13th least miserable and the UK improved four spots to 16th least.
Thailand scored 2.1 in the 2019 Index, which was the same score it received last year, making it the "least miserable" country out of 62 economies as rated by Bloomberg. Switzerland improved to second least miserable. Venezuela was rated the "most miserable economy" with inflation projected at about six million percent this year.
But Bloomberg says that Thailand is often rated least miserable due, in large part, to its rather unorthodox way of counting employment as well as their low fertility rate and aging population.
The Bank of Thailand lists Thailand's unemployment rate at 0.9 percent and inflation at 1.1 for last year.