Phuket
Two charged over Chinese tourist assault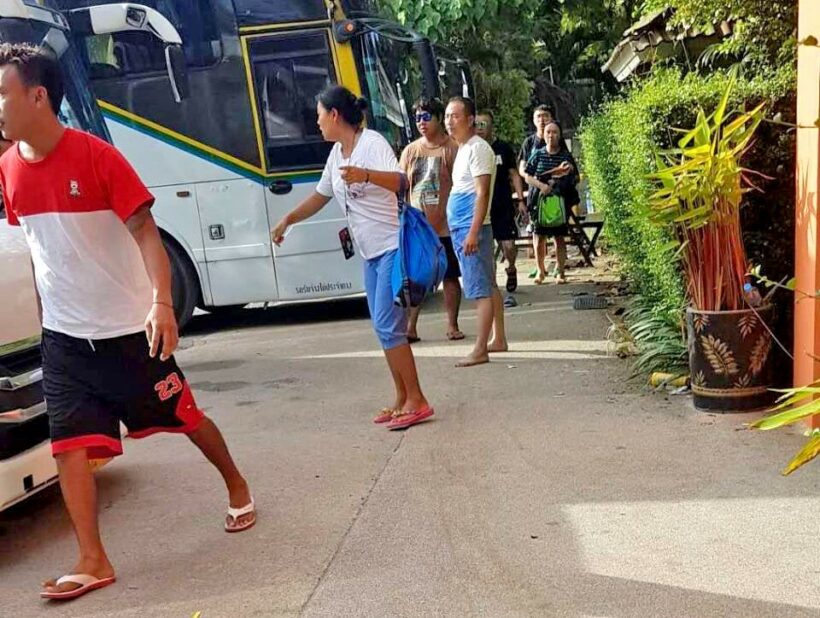 Two men have been charged with assault after they attacked two Chinese tourists following an argument on a speed boat yesterday (June 13).
The arrests come after a video clip went viral in social along with a headline 'Yunnan tour guide hit Chinese tourists at Nontasak Pier.'
The Phuket Provincial Police Commander Maj Gen Teeraphol Tipjaroen has ordered an investigation into the incident.
Police went to Vachira Hospital Phuket, where the two Chinese tourists are being treated, for questioning. 38 year old Lyu Jinlin sustained head injuries. His leg was hit by a wooden stick. 45 year old Lin Jianei has serious ear injures where he was struck by a drinking bottle. Scratches have also been found on his legs.
Maj Eakkachai Siri of the Phuket Tourist Police says, "They arrived at Krabi International Airport on June 10. Yesterday (June 13) they bought a tour to Koh Phi Phi and departed from a pier at Koh Sirey in the morning."
"They put their bags on a seat. A Thai family who were on the same speed boat told them twice to remove their bags from the seat. Two Chinese tourists told them "they had no need to shout" before they removed their bags off the seat.
By 3.40pm, according to the report, Thais were hitting them."
The Phuket City Police Chief Col Sompong Tiparpakun says, "At 9pm three suspects surrendered – 24 year old Pa Tongdee and 27 year old Siri Sankam, both from Chiang Mai. The other one was 26 year old Liayaoyi, a Burmese national."
Liayaoyi told police he was arguing with the two Chinese tourists about putting bags on the boat seat. When the speed boat arrived at Phuket pier in the afternoon, the argument continued. He claims those Chinese tourists used a wooden stick to hit him first. After that Siri and Pam who are Liayaoyi 's friends saw what was happening and tried to help him.
Col Sompong says, "Today (June 14) Pa and Liayaoyi have been charged for assault. The two Chinese Tourists have identified them. Siri hasn't been charged yet as the Chinese tourists not recall his face as a person involved in the fracas."
"Pa and Liayaoyi have been bailed for 20,000 baht each. The case will be transferred to the Phuket Provincial Court today pending a hearing into the incident. "