Stray dog adoptions on the rise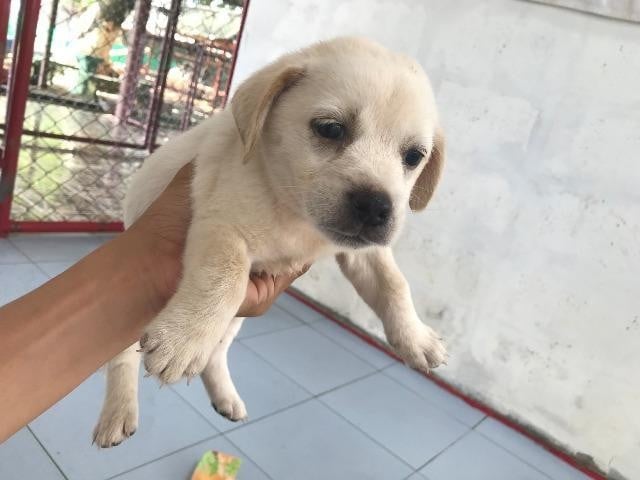 Phuket is seeing a positive trend in the number of adoptions from locals and Thai citizens over the years;  encouraging as Thai people used to be only interested in pure breeds, sometimes even choosing dogs that are not comfortable in the climate of Thailand (like Huskies).
Meet Kittipong Tongwon, nicknamed K. Aof, who recently adopted an 8 week old puppy from the shelter. While visiting the Soi Dog foundation, K. Aof couldn't look anywhere else but the tiny puppy, who he adopted on the same day and is now living at his home with the other members of his family.
'Bodin' is a mixed-breed puppy, the same kind you can see everywhere in the streets of Thailand. He was found with his other two siblings on the side road of Kathu, all very weak and tired when they were found. As there was no mother in sight, the person who found them knew they'd been dumped. All the puppies were brought to the Gill Dalley's Sanctuary, where they received appropriate treatment and cuddles from the vets, until they became healthy and strong, all ready for adoption.

Bodin was the first lucky one to have found a forever home. Soi Dog say that it's good to see that many other locals are now visiting the Foundation in hope of adopting a loyal friend, as all the dogs rescued at the Foundation are healthy and ready to be loved, all free of charge. It is also perceived by many Thais as a way to make merit by providing those animals with a house and family for them to play with and be loved.
This upward trend is also supported by celebrities in Thailand, such as Metinee "Loukkade" Sharples, who recently adopted a puppy from Soi Dog, or actor and model Nadech Kugimiya, who adopted a three-legged puppy he found injured in the bushes on the side road.
In one of his columns in the Manager Newspaper, Wanlop Chearavanont mentioned a conversation he had the pleasure to share with HM The Late King Rama 9, Bhumibol Adulyadej, in which The King told him that "Thai dogs are actually smart and strong like full breed dogs. If you give them a chance and take care of them well, teach them and train them, they will behave extremely well." Just like Khun Tongdaeng, King Rama IX's dog, which wasn't a full breed or pedigree dog.
 The Late King Bhumibol was also a strong advocate of the stray dogs issue and mentioned that "the stray dog problems would be gone if everyone would adopt a stray rather than buying a full breed."
To find out more or find a new forever-friend, dog or cat, go to soidog.org



Read more headlines, reports & breaking news in Phuket. Or catch up on your Thailand news.
About 100 Burmese teenagers with knives gather near Patong beach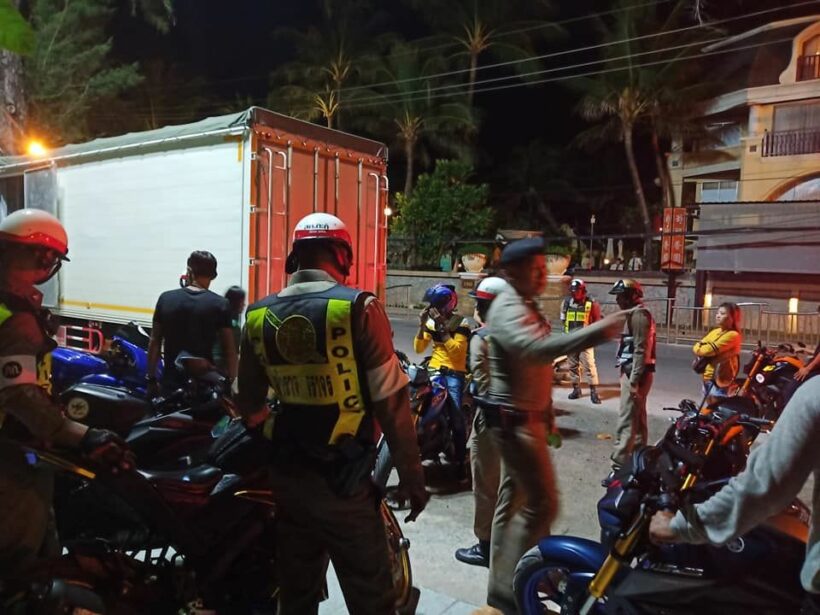 About 100 Burmese teenagers armed with knives were gathered near Patong's beach in Loma Park just after midnight (Monday).
A Facebook page "Baywatch team Patong & Patong development foundation" posted photos with a message reading "Just after midnight there were two parties including about 100 Burmese teenagers who gathered at Loma park with short knives and long knives. "
"Baywatch team Patong and Patong development foundation, along with Patong Police, were chasing after them. Some of them were arrested, some fled the scene."
"This incident has happened many times. There used to be only about 20 of them but lately more people have joined their gangs. This issue must be dealt with urgently before anything happens."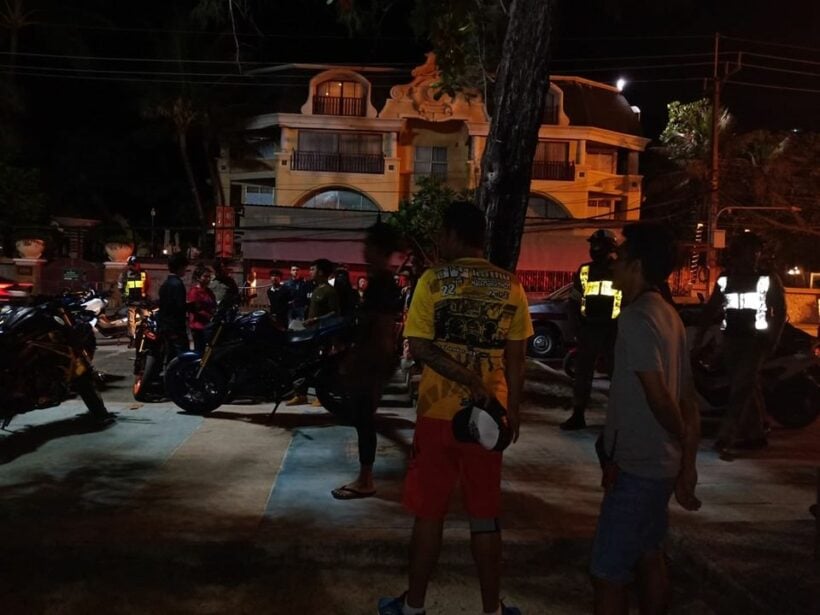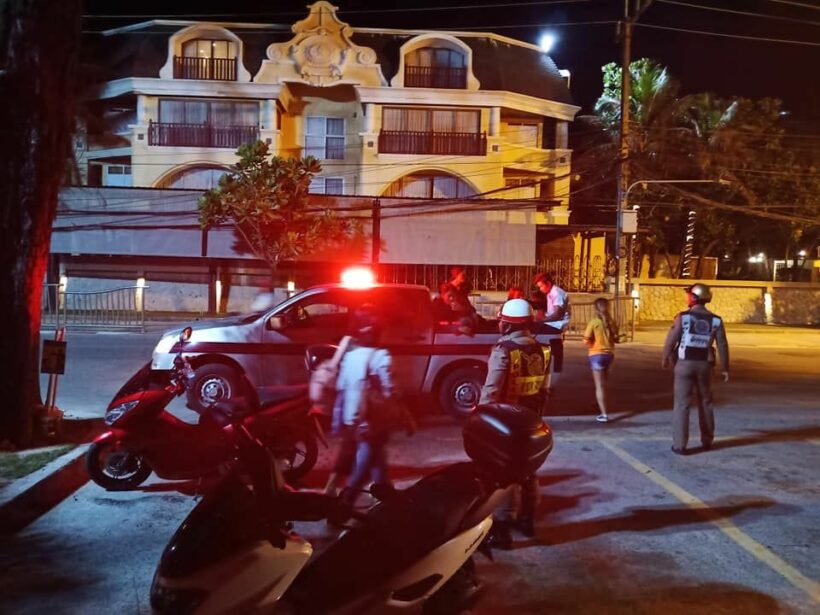 Taxi driver injured – stabbed by his colleague in Mai Khao, Phuket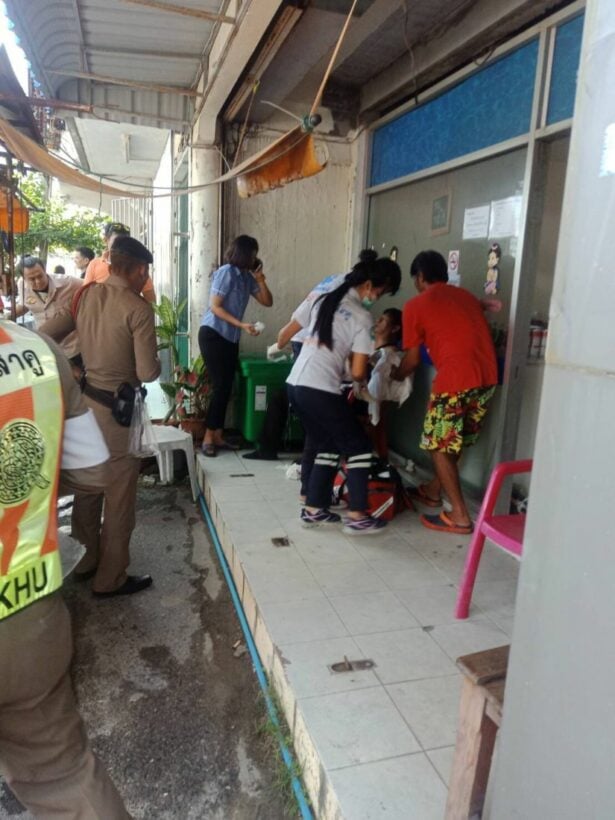 A taxi driver was injured after being stabbed by his colleague at a company headquarters in Mai Khao yesterday.
The Sakoo Police were notified of the incident at a company in Mai Khao yesterday. Police and emergency responders arrived at the scene to find the injured 46 year old Sangwarn Panin. He was taken to the Thalang Hospital.
36 years old Anucha Wangjit was waiting for police at the scene where he admitted to stabbing Mr Sangwarn. Police have seized a knife, that he gave them, as evidence in the case.
Witnesses told police that they are both employees of the company. They were arguing on a chat application before before they arrived at the company building. After that they began fighting.
Anucha was taken to Sakoo Police Station where he is facing charges of attacking other person causing injury.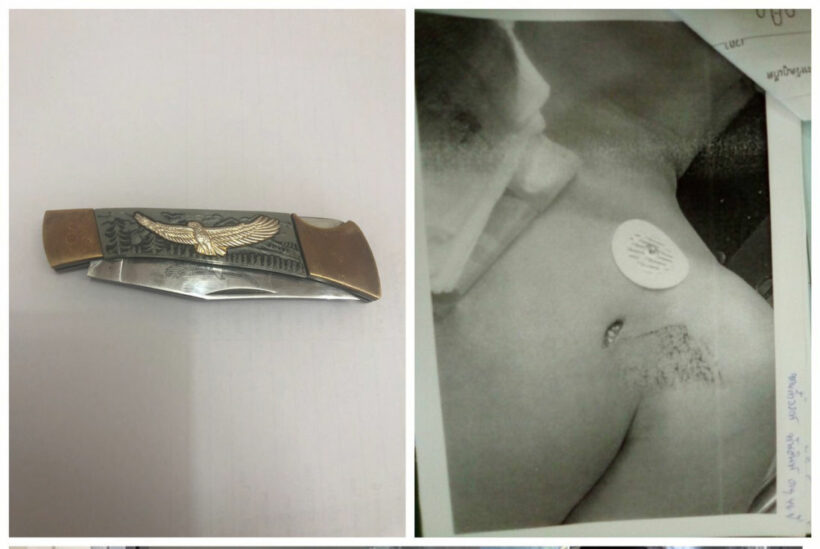 Structures on Nui and Freedom beaches in Phuket to be demolished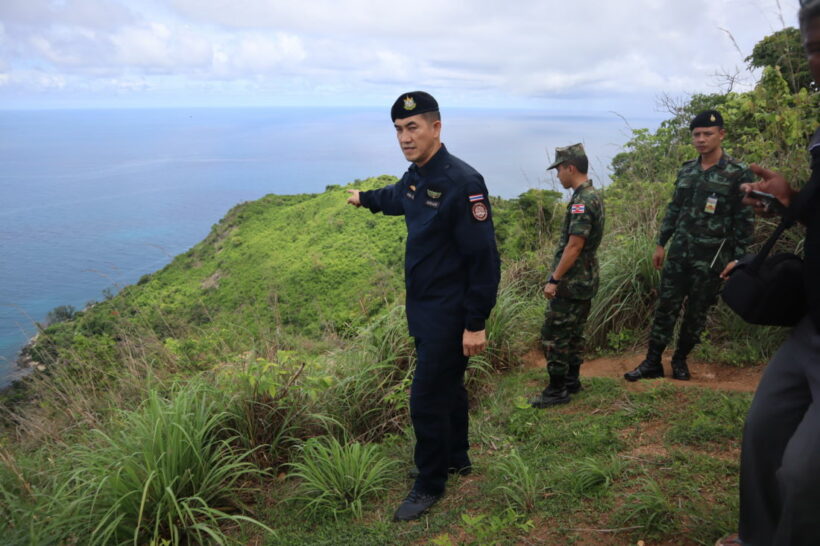 Illegal structures on Nui and Freedom beaches in Phuket are to be demolished after officers seized encroached land in parts of the Narkerd Reserve Forest.
Nui Beach (not to be confused with Ya Nui Beach) is north of Nai Harn Beach. Freedom Beach is north of the beach in front of Le Meridien Hotel (maps below).
The investigation follows officers receiving many complaints that tourists are having to pay for entrance fees at Nui and Freedom Beaches.
Officers have also inspected Pa Hin Dam (Black Rock) and Dragon Cape in Karon which are in an area of 142 Rais plot of land.
Officers say the encroached area in Karon is about 700 rais of land where there are many beautiful nature locations. This land is valued at many billions of baht.
The structures on Nui and Freedom beaches, on encroached land, are to be demolished. The land is being seized so it return to its intended public use. The legal processes will take not more than two months.