Phuket
Signs posted warning land encroachers in Rassada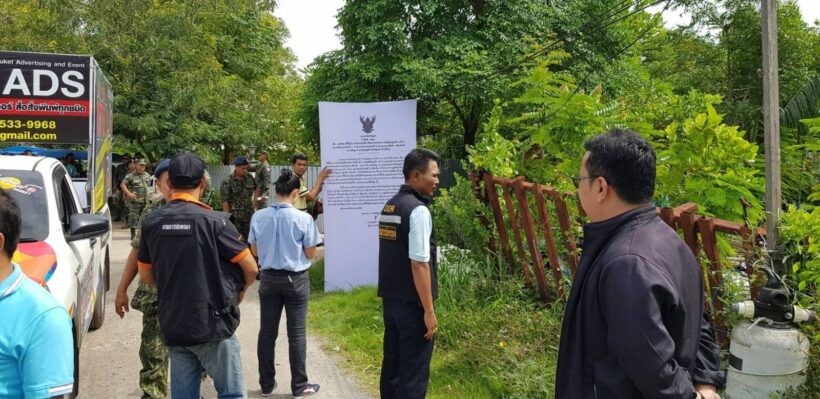 Officers have set up official warning signs in front of a 50 rai plot of land on national reserve forest at Klong Bang Chela – Klong Tajeen in Rassada .
The Ministry of Agriculture and Cooperatives had given approval for the Phuket Provincial government to use 50 rai plot of land in the area of the national reserve forest as a location for sea gypsies who don't have a place to live. However no sea gypsies have set up lodgings in the area at this stage.
On the other hand, now there are 34 cases found encroaching on the land. Dwellings have been found in the area but there were no land documents presented indicating land possession. Included in the 34 cases of encroachment there are two government offices, the Homeless People Protection Centre and Home for Child and Family.
Signs have been set up to warn encroachers that they must demolish all structures on the land.