PM visits Phuket to insist on better boat safety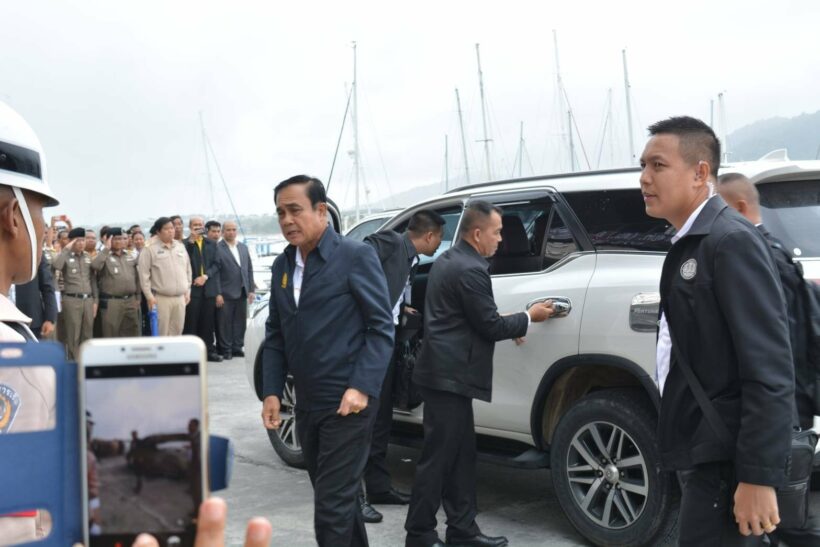 Thai PM General Prayut Chan-o-cha has ordered that every missing passenger, from the sunken 'Phoenix' boat, must be found. He has also directed officials to take care of all Chinese survivors and their families as their guests.
"Measures to prevent a similar disaster must be implemented immediately. Every boat must follow official warnings."
The Prime Minister didn't mince words when he spoke publicly today.
General Prayut arrived at Chalong Pier at 1pm today.
"I wanted to come here many days ago but I have many things to attend to as you know. We currently have two major incidents – the Phuket boats sinking and the footballers' evacuation in Chiang Rai."
"I have met with the Chinese Ambassador Lyu Jian. China hasn't put any pressure on us or made any special requests. He only asks Thais to take care of those that were injured and look after the families who have flown in to repatriate the deceased, as best as we can."
"We both understand that Thailand and China have a good standing for more than one hundred years. We are working based on international standards for the recovery and investigation. We are also taking care of every nationality visiting Thailand."
"The most important thing is to prevent an incident like this happening again. It involves the cooperation of tour operators who must follow the law. More tourist are coming, risk will be increased. We have to prepare and check everything. This entire process of marine safety must be reviewed."
General Prayut said thank you in Mandarin at the conclusion of his speech.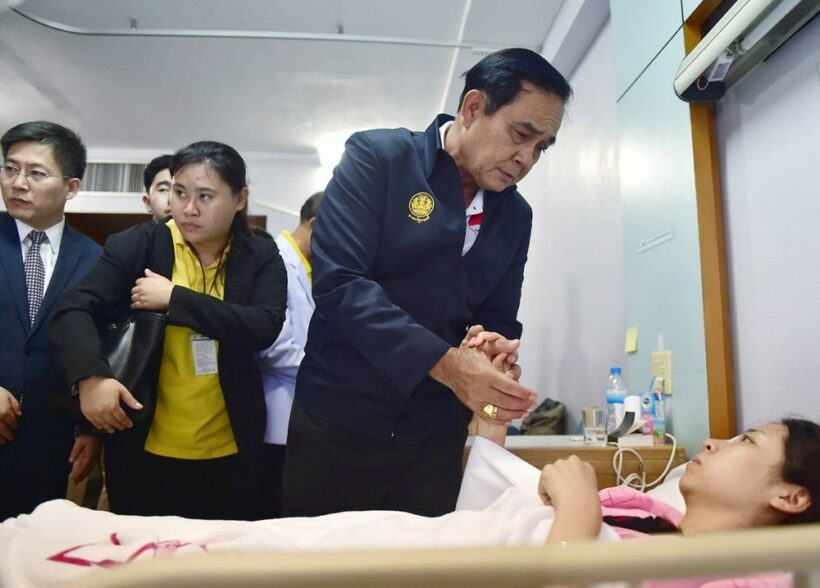 Read more headlines, reports & breaking news in Phuket. Or catch up on your Thailand news.
Man found dead after missing in Nakhon Si Thammarat forest for ten days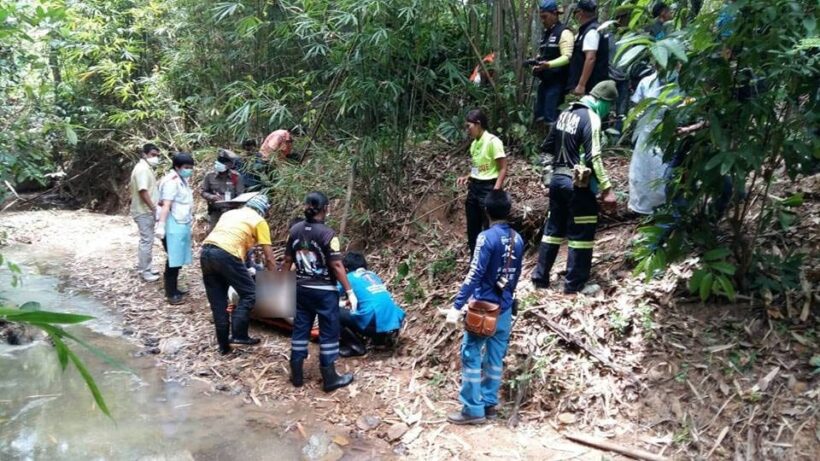 PHOTOS: Krabi Pitak Pracha Rescue Foundation
A man who has been missing since Songkran in the Nangnon Mountain Ranges in Nakhon Si Thammarat, has been found.
The Krabi Pitak Pracha Rescue Foundation report that the body of the man was found in the forests on Nangnon Mountain Range, Thungyai District in Nakhon Si Thammarat yesterday.
A team of rescue workers from nearby provinces have been searching for 46 year old Sukkasem Sorntao since April 13.
He was found lying face down in a stream. The body had already started to decompose. He was found 10 kilometres from where he was last seen after he ventured into the forest with his son-in-law to search for honey.
Police are continuing their investigation into his death while his body was taken to a hospital for an autopsy.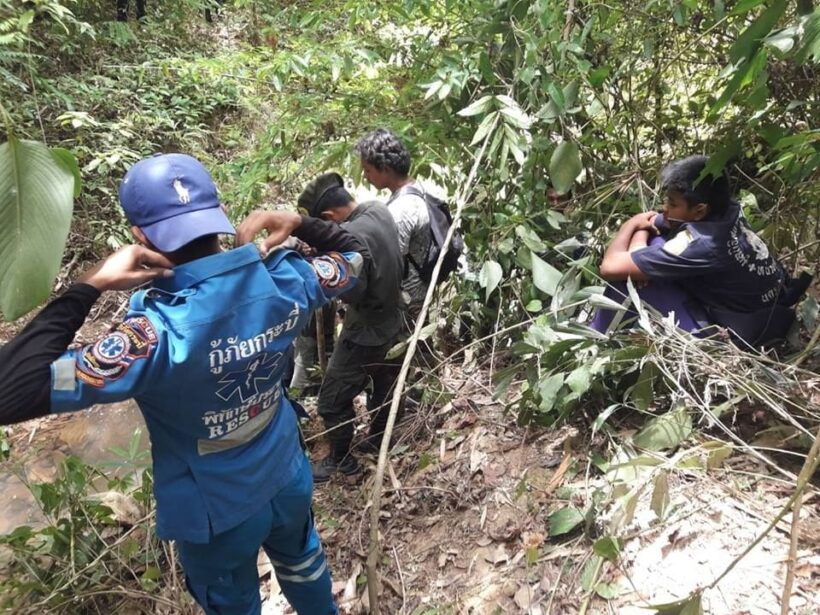 Sri Lanka attacks 'retaliation for Christchurch' – Government minister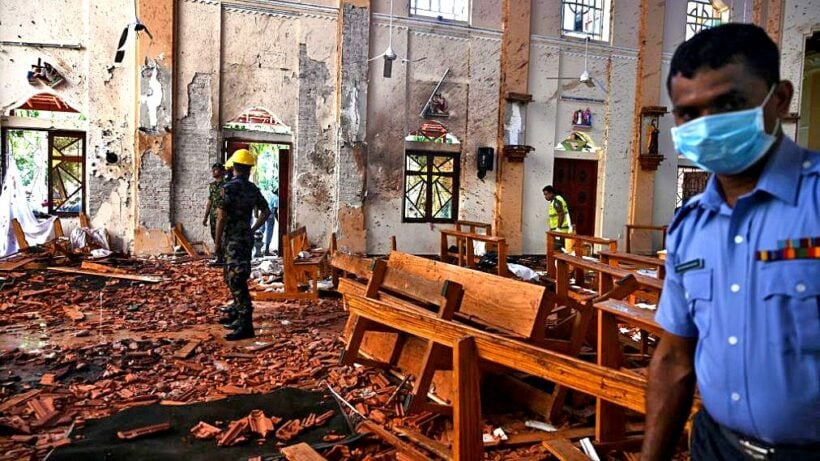 The Islamist suicide bombings that killed 321 people, and injured many others in Sri Lanka at the weekend, are believed to have been carried out in revenge for last month's attacks on two mosques in Christchurch, New Zealand. Fifty people were shot dead on March 15 at two mosques in the South Island, New Zealand city by an avowed white nationalist.
This revelation from the state minister of defence Ruwan Wijewardene as he spoke to parliament yesterday.
The death toll from the Sunday bomb attacks on churches and up-scale hotels, mostly around the Sri Lankan capital Colombo, is now at 321 with hundreds more wounded and still in hospital.
Wijewardene says the group behind the Sri Lanka bombings was the little-known National Thowheeth Jama'ath (NTJ), an extremist Islamist group previously blamed for defacing Buddhist statues.
Police have detained at least 40 people as they investigate the worst act of violence in the country since a civil war ended in Sri Lanka a decade ago.
More than a thousand people gathered yesterday at St Sebastian's Church in Negombo, north of the capital, which was among those hit in the blasts, to pay tribute to the dead.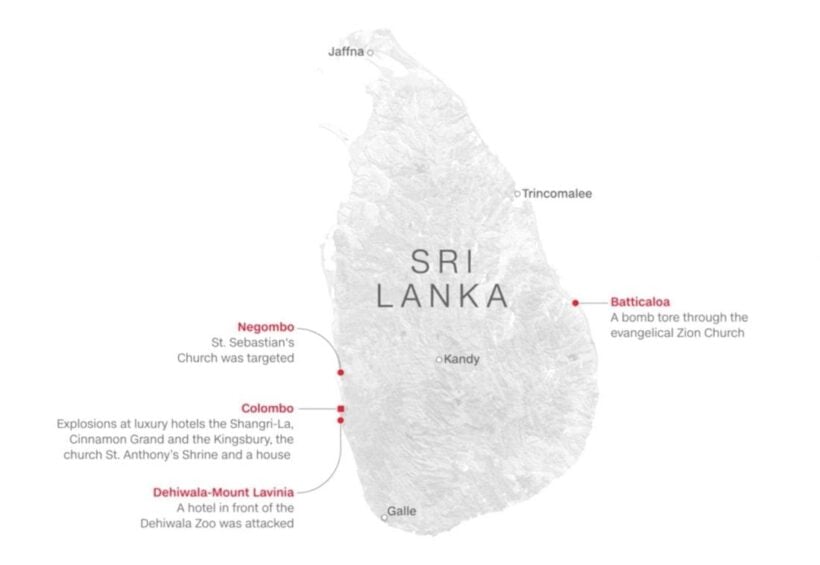 Thanathorn faces more charges from EC over media shares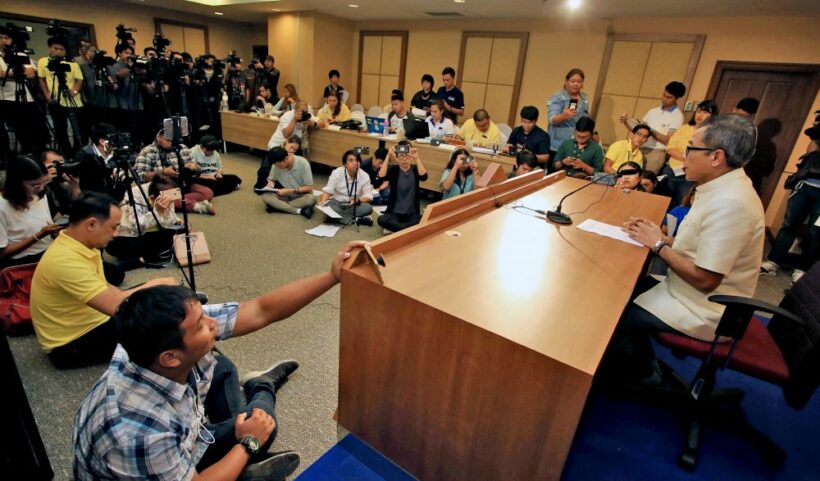 Future Forward's Thanathorn Juangroongruangkit, the 40 year old leader of the new party, has cut short his trip to Europe over an 'unexpected incident'
The Thai Election Commission yesterday unanimously resolved to press charges against Thanathorn over an alleged violation of Thai media shareholding rules.
Citing investigations by two EC panels, Sawang Boonmee, the EC deputy secretary-general, told a press conference that Thanathorn had allegedly violated the law by owning or holding 675,000 shares in V-Luck Media Company while registering as a candidate for the general election.
"Thanathorn's share certificate number is from 1350001 to 2025000," said Sawang, referring to the findings of two panels the EC had set up to investigate the case.
Thanathorn has been accused of contravening the electoral laws that state a shareholder in a media company is barred from contesting an election for member of parliament, according to the EC. The action is punishable by disqualification. The case was filed by Srisuwan Janya, secretary-general of the Association for Protection of the Thai Constitution, on March 25.
An EC source said the agency had yet to suspend Thanathorn's right to contest in elections for one year or give him an "orange" card, as it was just an initial charge. Thanathorn will have seven days to give testimony or submit documents in his defence to the EC, Sawang said, adding his lawyers would also be allowed to witness the trial.
After the testimony, the EC will finalise the case as soon as possible in order to finish it before May 9 when it will announce the election results.
Thanathorn, whose party is tipped to win around 80 MP seats in the new lower house, was on the way back from his tour to Europe. He posted on his Facebook page yesterday that he had been notified to quickly return to Thailand to face an "unexpected incident".
Future Forward secretary-general, Piyabutr Saengkanokkul has questioned the EC's decision, saying the poll agency needs to wait until Thanathorn is endorsed as an MP before it can question his qualification.
Meanwhile, Raksagecha Chaechai, secretary-general of the Office of Ombudsman, said the EC had until today (Wednesday) to submit an explanation to the office regarding a petition seeking an annulment of the March 24 election.
The office last week resolved to accept the petition filed by the now-defunct Thai Raksa Chart Party's former MP candidate, Reungkrai Leekijwatana, who asked the office to submit its opinion to the Administrative Court or the Constitutional Court regarding whether last month's election should be annulled.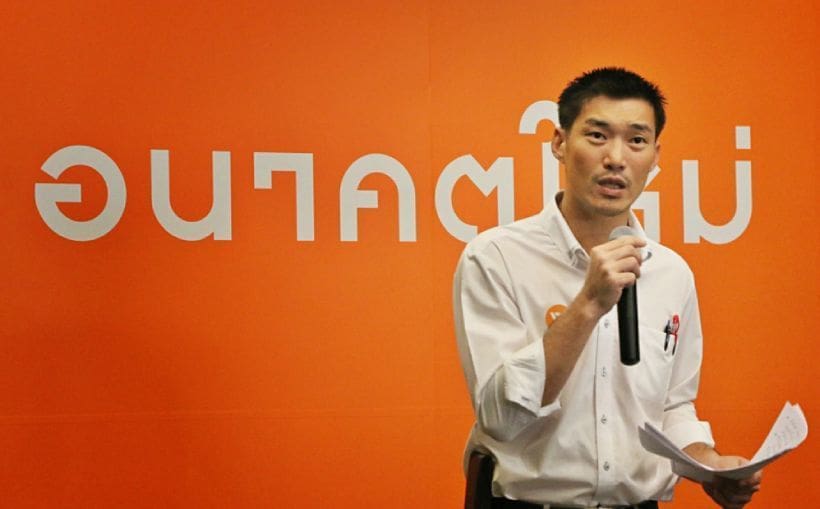 SOURCE: The Nation