Phuket Transport Office vows to continue crackdown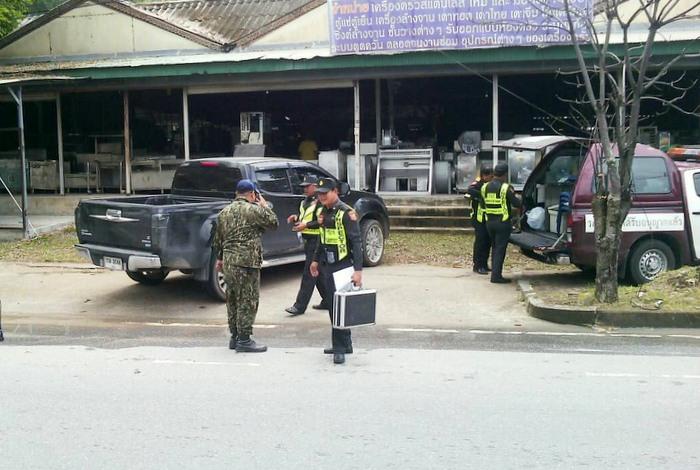 PHUKET: Five hundred seventy-three drivers were arrested during a three-day crackdown in Phuket, July 3-5, according to officials from the Department of Land Transport (DLT).
Royal Thai Army personnel and Phuket law enforcement officers set up checkpoints across the island, in what DLT officials called an "attempt to boost Thailand's image".
DLT director-general Sanit Promwong said on July 5 that the crackdown was aimed at taxi drivers and public transport drivers.
"The most common wrongdoing was unregistered and unlicensed taxis. We've charged 344 of them, and the maximum fine was 20,000 baht," said Mr Sanit.
"Other common violations we found were driving customers off of designated routes, for which the maximum fine was 10,000 baht; modifying the taxi by installing things like spot lights, which calls for a 5,000 baht fine; and drivers using a vehicle registered as an 'unfixed-route public vehicle' as a fixed-route public vehicle, which carries up to a 50,000 baht fine."
Earlier today, the chief policy adviser at the Phuket Land Transport Office (PLTO), Jaturong Kaewkasi, said the provincial government would continue the crackdown.
"As the officers from Bangkok have left, it falls on us to continue to carry forward the same standard," Mr Jaturong said. "This is a very good start, and we needed our superiors to begin the crackdown. Now we'll be the ones carrying it out."
Mr Jaturong said the fines and penalties for violating transportation laws are "quite steep", in order to discourage public vehicle drivers from varying from their regulated industries. Mr Jaturong said the crackdown targeted not just taxi drivers, but the drivers of all kinds of public vehicles across the island.
"Those who repeatedly are found in violation of transportation laws will have their public commercial licenses permanently revoked," Mr Jaturong told the Gazette.
The nation-wide crackdown comes as an attempt by the DLT to improve Thailand's image to tourists, Mr Sanit said.
"The DLT is taking a very serious approach to resolve the problems we've been getting reports of, and to improve the quality of services to impress tourists," Mr Sanit said.
"We're working [particularly hard] to improve public transportation in tourist-heavy places like Samui, Bangkok, Krabi, Pattaya and Chiang Mai [in addition to Phuket]," he concluded.
Anyone who wishes to file complaints against bad drivers should contact the DLT hotline on 1584.
— Winai Sarot
Keep in contact with The Thaiger by following our
Facebook page
.
German tourist dies after falling from Pattaya condo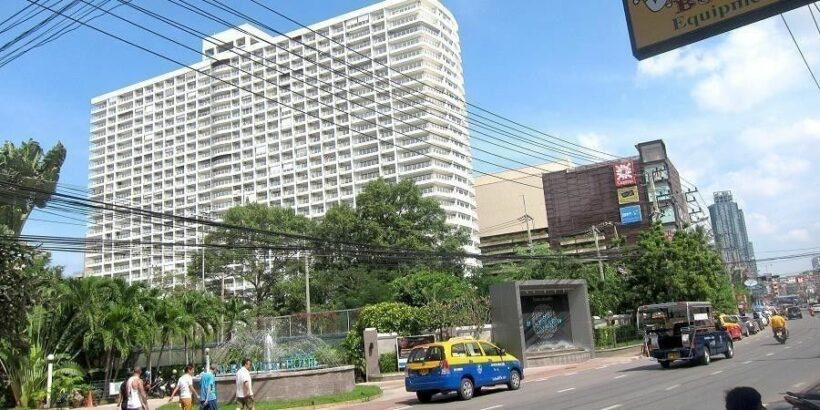 A German tourist died after falling from the 15th floor of a Pattaya condo this morning.
The Pattaya police station report that they were alerted at 6.30am of a foreigner falling from his room on the 15th floor of View Talay Pattaya Beach Condominium. Police haven't provided the man's name, but say he was between 40 and 50 years old and had a German passport.
Pol Maj Saijai Khamjulla from the Pattaya police says there was no sign of foul play in the room but police will investigate if it was suicide, an accident or something else. His friends have yet to be questioned. The the local German honorary consulate has been notified.
SOURCE: The Nation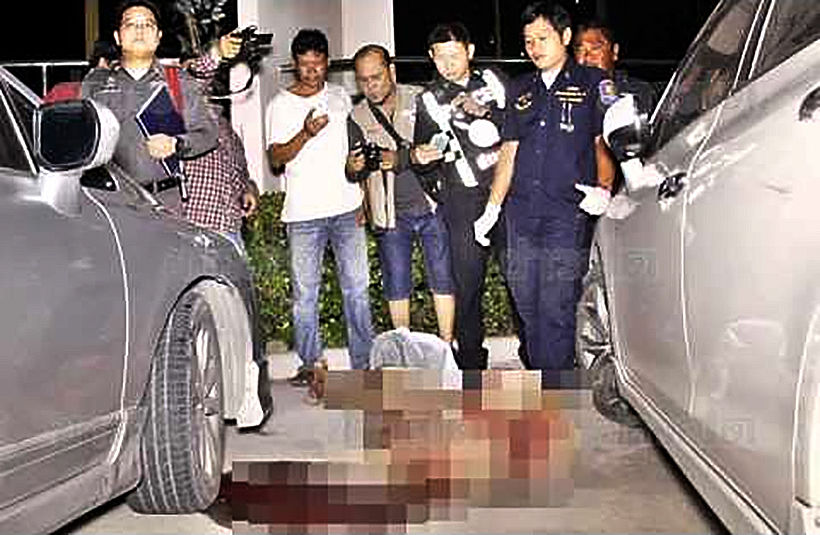 PHOTO: The Nation
Keep in contact with The Thaiger by following our
Facebook page
.
Two British men arrested for dealing drugs in Thailand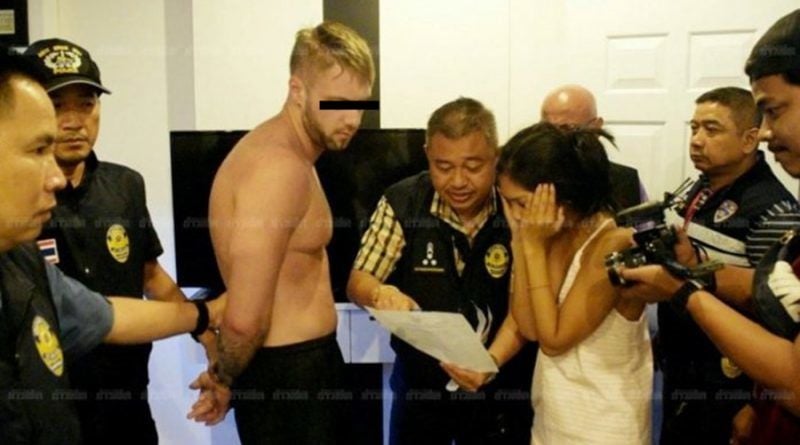 PHOTO: Sanook
On August 20, more than 20 police officers used a warrant to search a home in Chonburi, eastern Thailand, seizing nearly 5 grams of cocaine.
Police also seized the home itself, worth about 6 million baht, a car and motorbike, along with 3 bank books and some jewellery items.
The house was occupied by British man Luke Timmins, 28, already wanted for drug offences under an international arrest warrant issued by the UK , and a 24 year old Thai woman known only as Cherman.
Both tested positive for cocaine, with Timmins claiming he purchased the drug for 2,500 baht a gram from a Thai man on Pattaya's Walking Street.
Luke Timmins' father, Michael, was previously jailed for 6 years for smuggling mephredrone into the UK. The drug was used to make 30 kilos of bath salts, also known as the zombie drug.
At the same time, in Mahasarakham province, another team of officers arrested fellow Englishman Daniel Wood, 29, on charges of drug dealing. At the time of his arrest, he was taking his wife to the temple.
While Wood was not in possession of any illegal substances, he was found to have overstayed his Thai visa since October 17, 2016, and also had a warrant out for his arrest in the UK on charges of smuggling drugs into the country.
He had flown to Thailand, married a Thai woman, and worked with Luke Timmins selling drugs in Pattaya.
Both men were found to be connected to Adrian Matthews, who has gang connections in Pattaya, and was stopped by Customs officials in New Zealand in possession of methamphetamine (ice) worth about 17 million US dollars, in October 2017.
Source: Thai Residents
Keep in contact with The Thaiger by following our
Facebook page
.
Thief steals from a Pattaya bar's merit money tree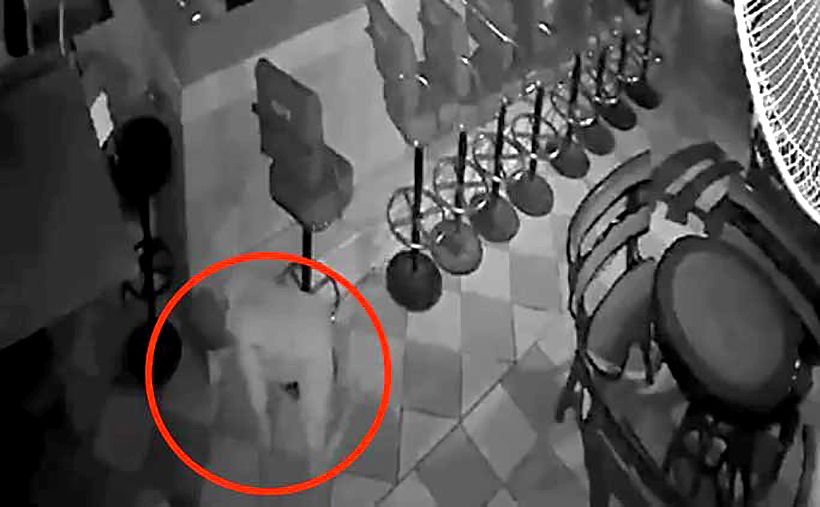 CCTV surveillance footage from the Bart Navy Bar on Pattaya Beach Road reveals a thief crawling in and stealing from the merit making money tree in the bar.
The We Love Pattaya Facebook page describes the thief as a "sinner".
#พัทยาเตือนภัย โจรใจบาป ขโมยเงินทำบุญ เกลิ้ยง !! กล้องวงจรปิดบันทึกภาพ โจรใจบาปแอบคลานเข้ามาในร้านบาร์เบิรด์เนวี่บาร์…

Posted by เรารักพัทยา on Monday, 19 August 2019
The time stamp indicates that the"sinner" was operational around 4.30am yesterday (Monday) morning.
The bar in Soi 7 Pattaya is well situated about 200 metres from the Pattaya police station.
Merit trees are set up in many bars to collect donations for "tham bun" (merit making) which are then donated to local temples and charities.
SOURCE: ThaiVisa
Keep in contact with The Thaiger by following our
Facebook page
.