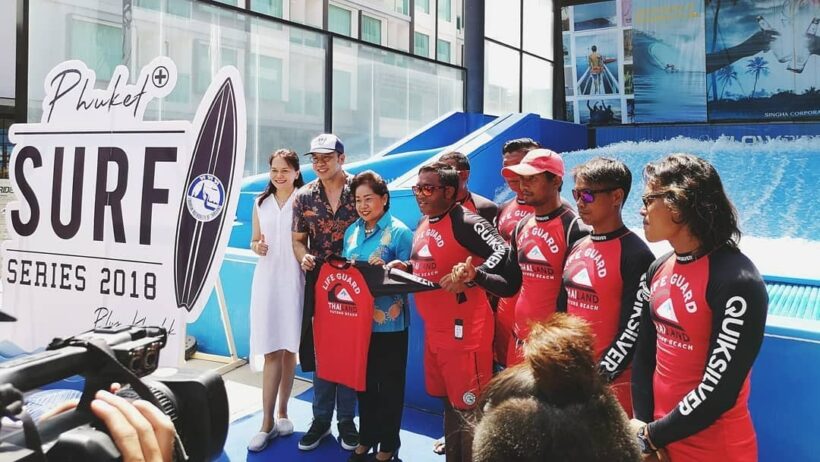 The Tourism Authority of Thailand, Phuket office, in collaboration with Surfing Thailand and the Phuket Surfing Club, is hosting the Phuket Surf Series 2018 from June to October this year.
A media briefing was held yesterday at SurfHouse Phuket in Patong in spectacular sunshine. Just across the road, at Patong Beach, the monsoon surf was surging into the west coast of the island.
Mrs. Kanallottika Kritwutikon, Director of the TAT, Phuket office, says that this year the TAT are supporting the promotion of the Phuket Surf Series. She says this will help to encourage the surfing market as well as tourists who are interested in surfing to travel to Phuket and participate in the event during the Andaman's 'green season', the best time for surfing along the coast.
The event will be held at Patong, Kamala, Kalim, Surin as well as Pakarang Beach in Khao Lak – the final event in the 2018 west coast circuit.
"The TAT believes that this event further reinforces the tourism image of Phuket as a sports destination."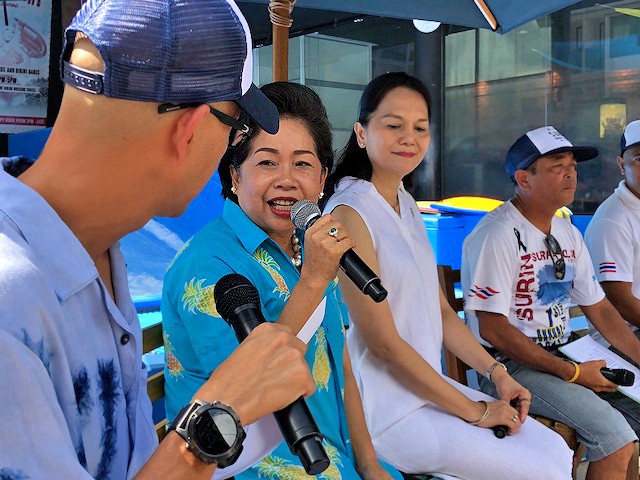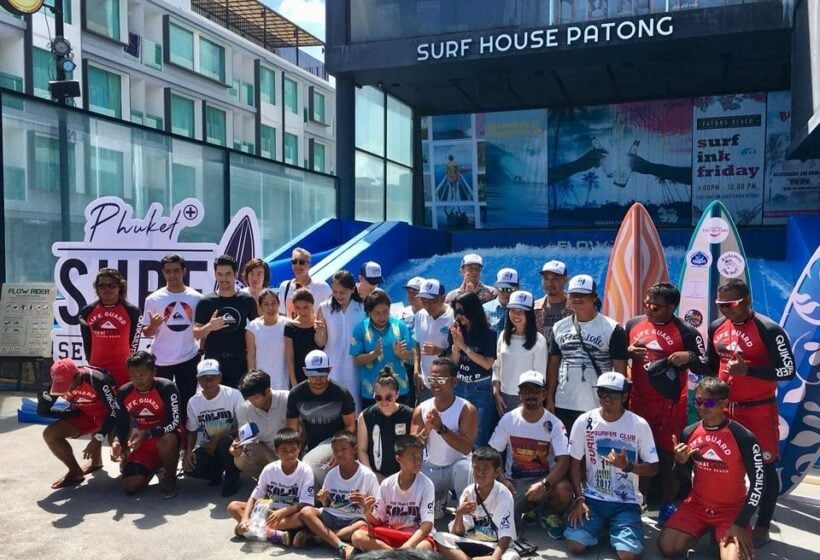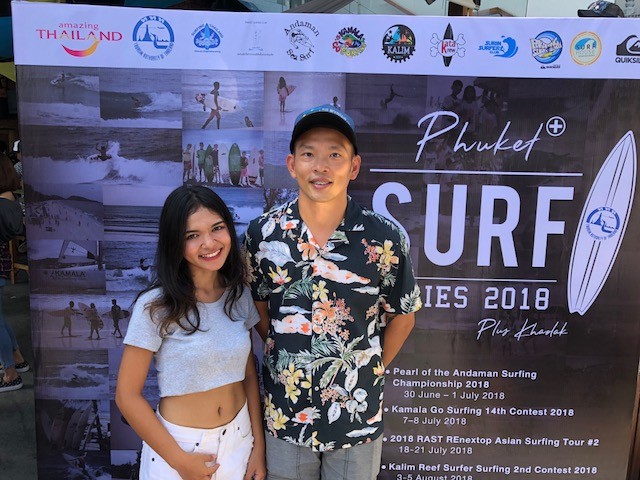 Pearl of the Andaman Surfing Championships
June 30 – July 1. Patong Beach, Phuket.
Kamala Go Surfing 14th Contest
July 7-8, Kamala Beach, Phuket
RAST REnextop Asian Surfing Tour
July 18-21. Patong Beach, Phuket
Kalim Reef Surfer Surfing Contest
August 3-5. Kalim Beach, Phuket
Surin Beach Surfing Contest
September 22-23. Surin Beach, Phuket
Khao Lak Surfing Contest
October 26-28. Pakarang Beach, Khao Lak.
The Thaiger will be covering all surfing events over the next six months. You can follow the events with our partners SurfHouse Phuket as well.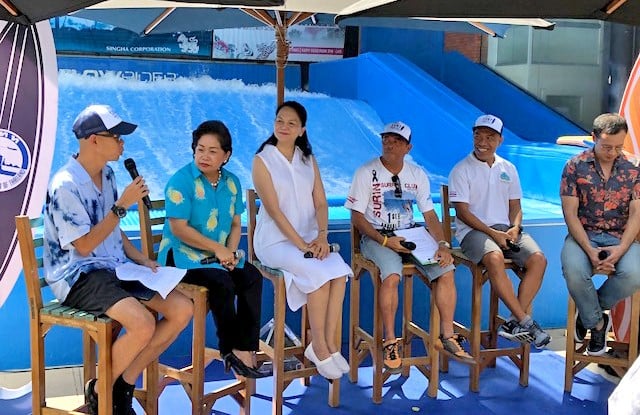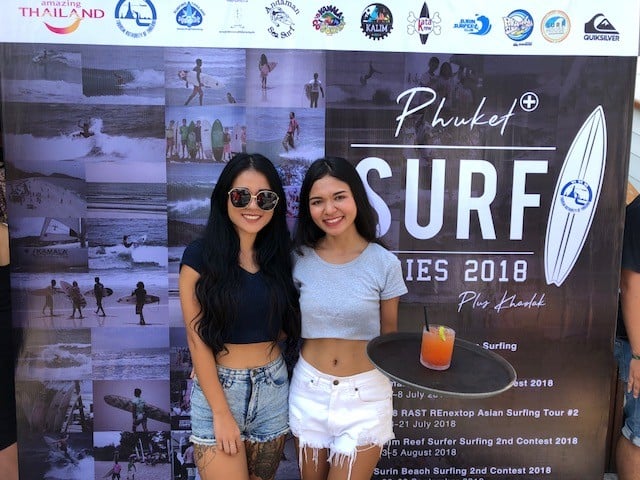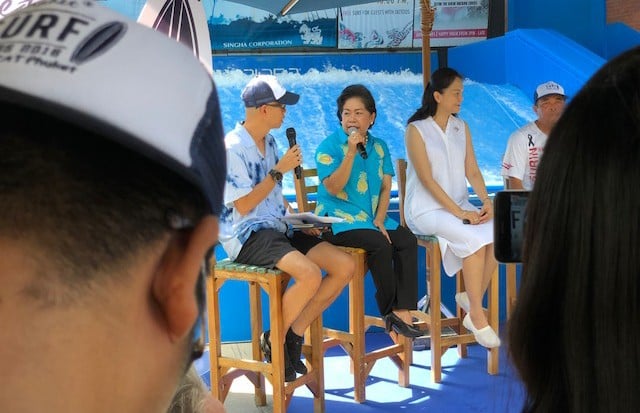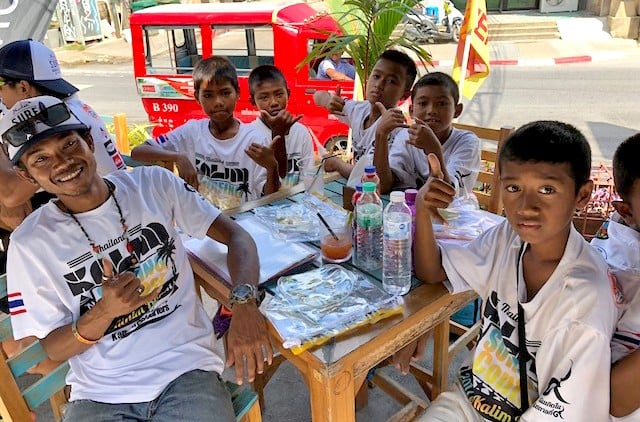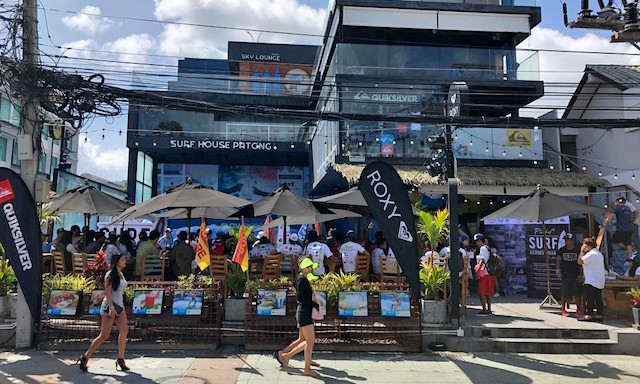 Keep in contact with The Thaiger by following our
Facebook page
.
Thailand News Today – Tuesday, June 2, 2020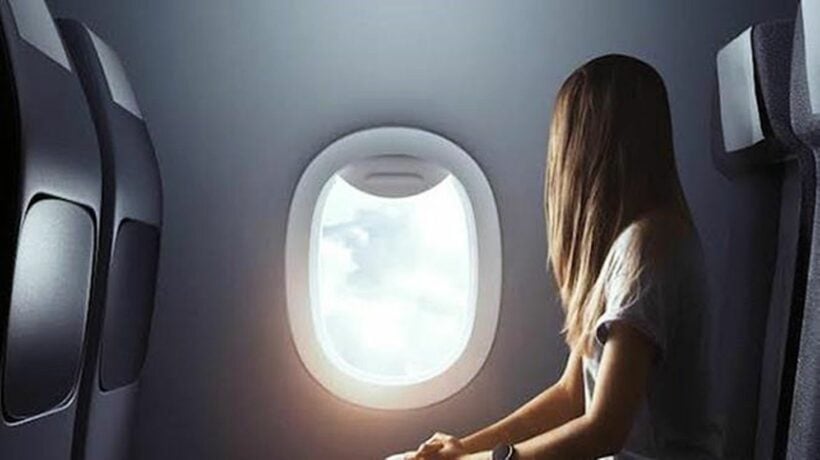 A slightly different Thailand News Today with some basic information for people wanting to return to Thailand during this current period. The documentation you will need and where to get help. We also have most of the up-to-date information about the daily updates and information about borders and bans here at thethaiger.com
This article has a bit more information. The KEY point is that the Government has said they will assess each application on a case-by-case basis but, clearly, they are only wanting urgent, work or family-based re-entries at this time. For people just wanting to come for a holiday you will need to wait for the travel bans for international travel to be lifted. That won't be until at least the end of June. You will also need to keep up to date when airlines may be re-starting services from your part of the world. Flights will be patchy, and probably expensive in the early days, as airlines re-establish their business models.
Again, we will keep you up to date with any progress on these announcements.
Keep in contact with The Thaiger by following our
Facebook page
.
100,000 More Covid-19 tests to be conducted by the end of June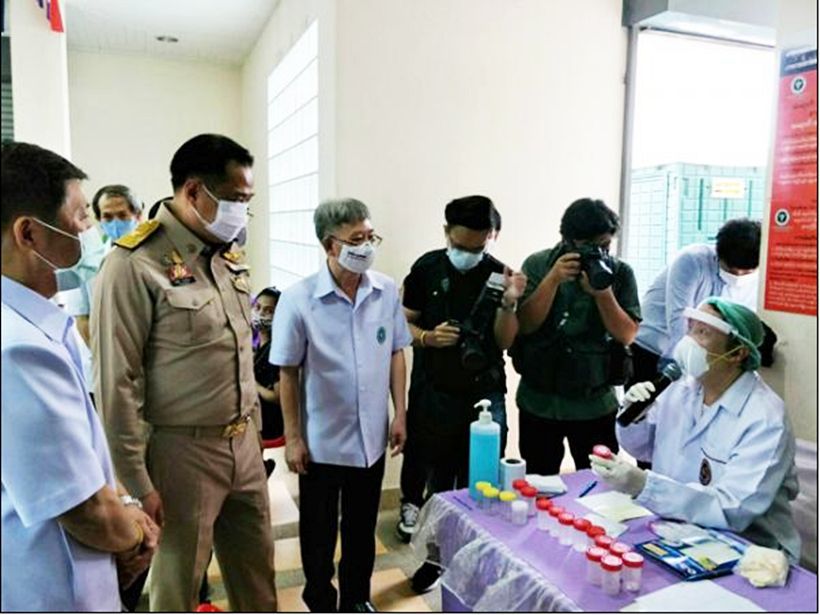 Today, Thailand News revealed that the Department of Medical Sciences is planning to accelerate its plan to conduct 100,000 more Covid-19 tests across the country by the end of June.
In laboratory analysis, sample tests will be divided into three groups:
Suspected cases
Close contact with Covid-19 infected persons
Proactive inspection for Covid-19 infection
Provincial communicable disease control committees will be authorised to make decisions on which groups should undergo tests and the locations for the tests, in accordance with the disease control situation in their respective areas.
The tests have previously been conducted in several provinces, such as Nakhon Ratchasima, Surat Thani, and Pattani. Thailand has tested more than 400,000 samples and, together with active contact tracing, has helped the country to minimise the spread of Covid-19.
Meanwhile, Deputy PM and Public Health Minister Anutin Charnvirakul says…
"Good progress has been made on the development of Covid-19 vaccine in Thailand. After the vaccine candidate has been tested successfully in mice and monkeys, it will be tested in humans in the first phase, sometime in the second half of 2020."
"If everything achieves the set target, it is expected that the results of the test in humans will be known in the third phase, in late 2021. By then, Thailand expects to be able to produce its own coronavirus vaccine and to become among the first countries in the world to provide Covid-19 vaccine for the people."
Despite the public health minister's optimistic assessment of Thailand's Covid-19 vaccine development program, it is likely to be well into 2021 when any viable vaccine is developed, anywhere in the world. The vaccine is an MRNA vaccine designed to help the body create immunity against the novel coronavirus. Chulalongkorn University's Vaccine Research Centre joined forces with the National Vaccine Institute and the Department of Medical Sciences in this vaccine development, along with a North American manufacturer.
Testing around SE Asia and other countries shows that Thailand has been at the low-end of actual testing. South Korea and Singapore have had a very high percentages of testing per million population, Thailand about a third as many tests as South Korea, per capita.

Meanwhile in Thailand…

Thailand ranks #79 in the world based on total numbers of Covid-19 cases, and has tested a total of 420,529 people, whereas higher ranking countries of confirmed Covid-19 cases with similar populations, for example South Korea, have tested double the amount of people.
Thailand has tested 3 times people, per capita, compared to Malaysia.
But Thailand has had a persistent regime of contact tracing since the first cases was detected. The first case detected in Thailand was on January 13 – a traveller from China. The first case of local transmission was a Bangkok taxi driver on January 31.
SOURCE: Thailand PRD | Worldometer.com
Keep in contact with The Thaiger by following our
Facebook page
.
Thai netizens in stitches over 158,000 baht Gucci "Granny" dress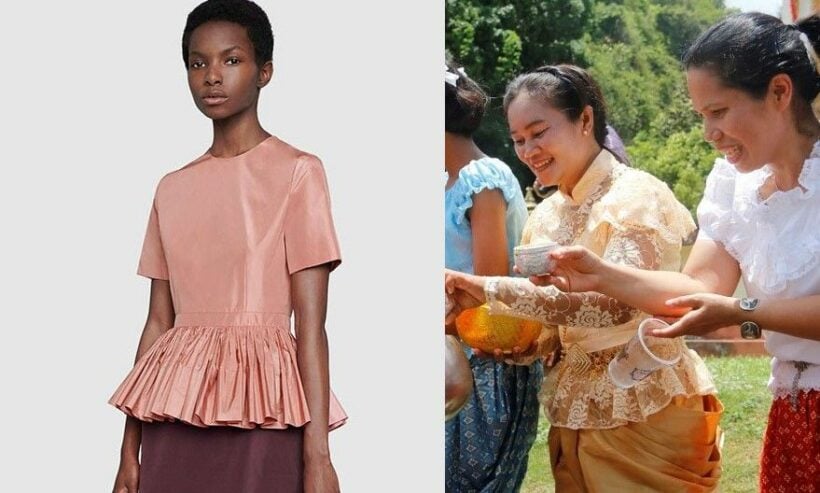 A 158,000 baht dress, described by the fashion house Gucci as, "a ready-to-wear silk taffeta dress with a detachable cape" is being mocked by Thai fashionistas who point out the similarity to traditional outfits worn by older Thai women.
In Thailand, "women of a certain age" will often don traditional silk clothing to make merit at the temple or during other formal occasions. The Gucci dress is not entirely dissimilar to those outfits, but the Gucci version is priced at just under US$5,000, and costs a whole lot more than the Thai equivalent. This has made it the target of some ridicule among Thai social media users who can be, well, savage when it comes to cultural appropriation.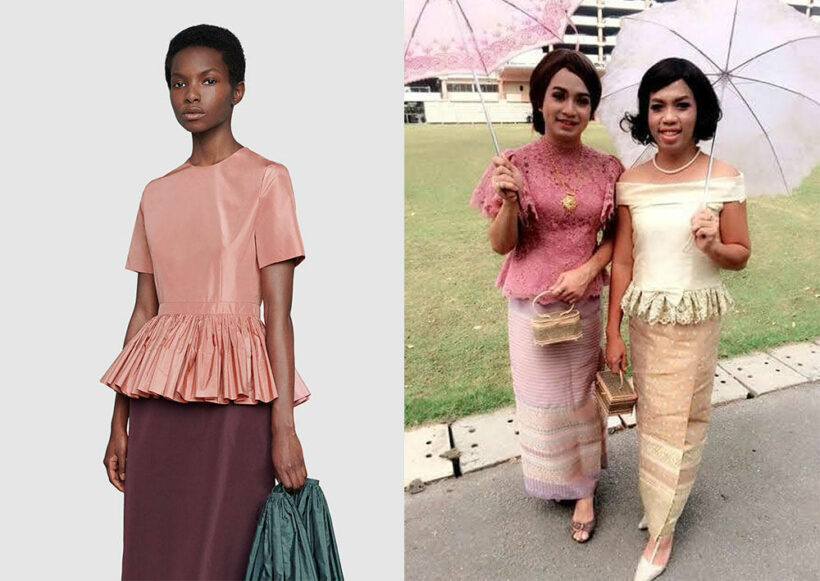 Khaosod English reports that popular Facebook pages 'Nunoiduak' and 'I Love Beauty Queens' both shared photos of the dress, generating thousands of comments from Thai women pointing out the similarity to the country's traditional silk outfits. One user joked that Gucci must have been inspired by her mother's outfits (but without the commission).
Others pointed out that if it's good enough for Gucci, Thai traditional clothing should be more valued and seen as a trend in its own right, with one Facebook user saying the government should do more to promote Thai silk.
"It's a shame we can't create enough value for Thai silks. Our country has a lot of good stuff and I wish our government would support high-quality production and export of it."
SOURCE: Khaosod English
Keep in contact with The Thaiger by following our
Facebook page
.