Phuket
Phuket Carnival at Patong "ready to rock Phuket"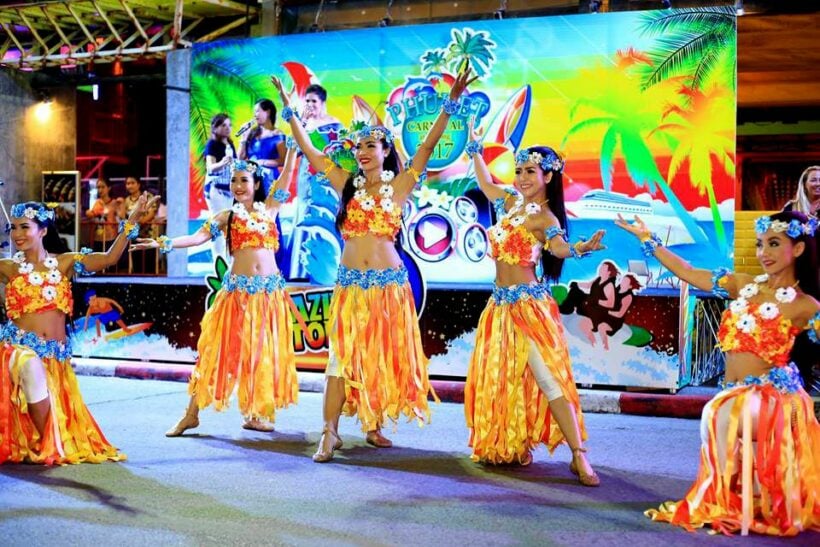 The five day Patong annual carnival, this year themed "The Colours of Patong Beach", starts tomorrow.
The annual Patong Carnival is a celebration marking the beginning of the high season in Phuket. The carnival is usually held right at the beginning of November when the weather is starting to get sunnier.
The carnival is run by the Patong Municipality and draws thousands of travellers from all over the world.
The event, now in its 32th year, takes place from November 1-5, and aims to draw locals and tourists with a program of concerts, kite shows, puppet shows, dancing shows and a parade – the carnivals highlight event.
The colourful street parade goes from 3-8pm on November 1 and runs from Phra Metta Road, turns right onto Prachanukhro Road and then right again onto Thaweewong Road (beach road), until it reaches Loma Park.