Phuket airport's domestic terminal officially launched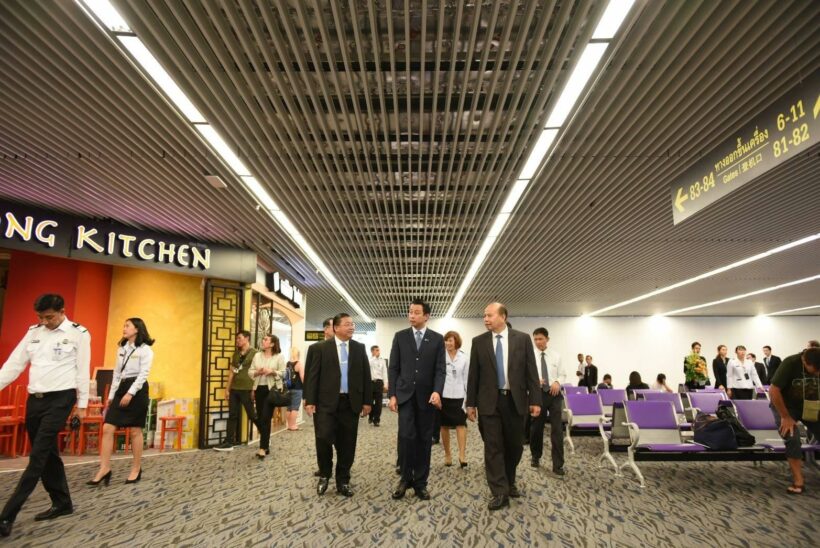 Phuket airport's domestic terminal renovation was officially launched yesterday (June 25).
The opening ceremony was held at the Phuket International Airport and hosted by the Airport of Thailand (AOT) president Nitinai Sirismatthakarn.
Khun Nitinai says, "The Phuket International Domestic Terminal upgrade project is now complete with new facilities and world standard security services. The airport is now available to service up to 7,200 passengers at a time and includes 2,660 passenger seats."
"The new domestic terminal covers 30,339 square metres, divided into three floors. The first floor is for arriving passengers and covers 12,100 square metres. The new baggage claim area covers 4,200 square metres and there are six more toilets areas."
"The second floor covers 10,500 square metres with 66 check-in counters, seven x-ray machines, seven boarding gate and five toilet areas. The third floor covers 3,500 metres with shops and two toilets areas."
"The airport is available to service 20 flights per hour and up to 12.5 million passengers per year. We have a new service slogan too… 'Safety is standard Service is heart'."
The Phuket International Airport General Manager Petch Chancharoen took the Phuket media pack on a tour of the full service domestic terminal back on June 1.
Read more HERE.





Keep in contact with The Thaiger by following our
Facebook page
.
Never miss out on future posts by
following The Thaiger
.
The future of Thailand's hotels, tough times ahead – VIDEO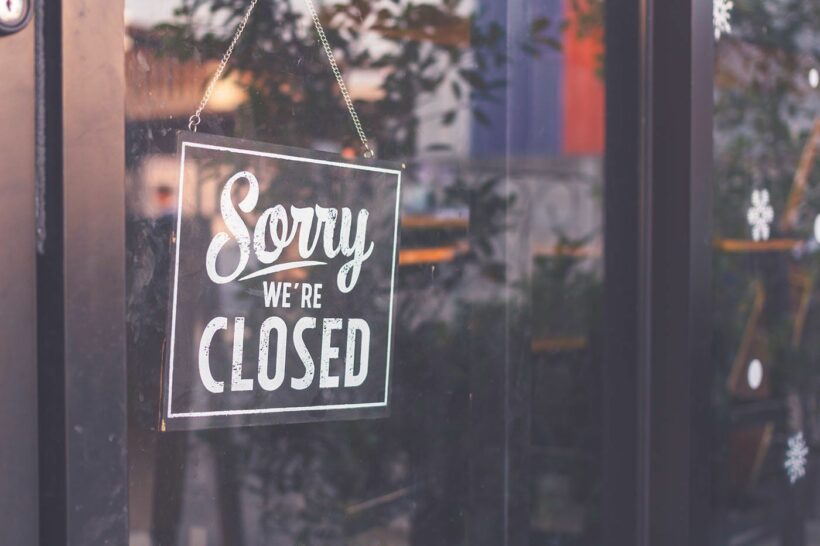 Thailand's hotels are facing a very dark time with the Thai borders still largely closed and many of them remaining closed for business. Whilst some local domestic stimulus has provided a bit of a minor reboot for the battered industry, there is still more than 90% of the rooms in the country remaining unoccupied with staff unemployed, debts and leases unpaid.
C9hotelworks.com MD, Bill Barnett, is of the region's most respected consultants for the industry and has been in constant contact with them during the Covid-19 pandemic.
Phuket's hotel industry is reaching breaking point and drastic economic support from the government will be needed for it to survive the high season. The warning from a slew of industry leaders who fear the island has reached a crucial turning point.
In the wake of the controversial "Phuket Model" international travel reopening scheme, reality is biting back as hotels in Thailand's leading resort island are unable to sustain operating viability based on domestic tourism.
According to the Airports of Thailand, passenger arrivals at the aviation gateway have plunged 65% year-on-year from January through July of this year.
What is clear is that the 86,000 rooms in Phuket's registered accommodation establishments cannot realistically break-even or even be cash-flow positive with only domestic demand. This realistically could set the scene for 50,000 job losses in the hotel sector this year if there's no support forth coming or international visitors are not allowed in.
One of the green shoots is the Alternative Local State Quarantine program, with over 60 island properties applying. While this program is meant to emulate the ASQ program in Bangkok, given there are no direct international flights to Phuket, the government needs wider support of a return of international travellers at a local level and implement inter-ministerial coordination before it could materialise. But this may take months.
Anthony Lark, President of the Phuket Hotels Association that represents 78 hotels in Phuket said: "The math simply doesn't work with single-digit occupancies being reported. No amount of induced local demand can prevent the dramatic continued loss of jobs and rapidly eroding financial crisis for owners and operators. We strongly advocate a safe, pragmatic, and strategic reopening for foreign travellers."
Keep in contact with The Thaiger by following our
Facebook page
.
Never miss out on future posts by
following The Thaiger
.
Air Asia seeks to mitigate economic losses with launch of "super app"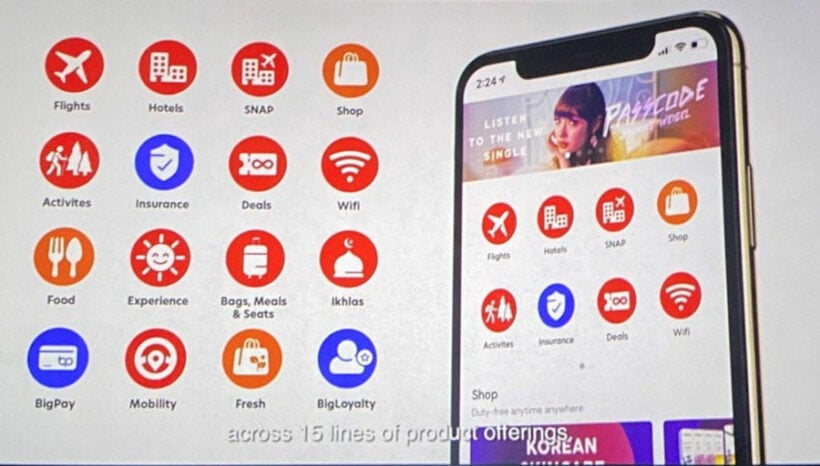 Air Asia is introducing a super app, in an attempt to off-set – at least partially – the significant financial losses brought about by the Covid-19 pandemic. The mobile application shuffles Air Asia's model as a flight and accommodation provider, to a broader platform of complimentary services. The app will offer users a variety of options, including digital payment services, delivery services, and an e-commerce platform. Air Asia Chief Executive and founder, Tony Fernandes, says the idea for the app was floated prior to the pandemic, but Covid-19 hastened its development.
Air Asia's Thai subsidiary, the majority Thai-owned Thai Air Asia, has been back flying domestic routes around Thailand since the Civil Aviation Authority of Thailand lifted restrictions in June.
"This journey didn't start during the pandemic, this journey started 2 years ago, but it was accelerated because of the outbreak. This is not a Plan B, this was always our Plan A, but we still think aviation will definitely come back."
Air Asia was hit with losses of US$238 million in the second quarter of 2020 and says it desperately needs to seek new sources of revenue while the economic effects of Covid-19 continue to be felt around the globe. The Bangkok Post reports that from October 8, users in Thailand and the wider ASEAN region can access the new app through the company's website or through its existing mobile app.
Fernandes says payment and logistics services will be provided by the airline's subsidiary operation, Air Asia Digital. Users will be able to book flights (including those of other airlines) and hotels, as well as enroling in a rewards programme.
"Air Asia's roots are from moving people from A to B and moving cargo from A to B, and that is the basis of Air Asia Digital and the basis for our platform AirAsia.com."
The app is expected to face tough competition from super apps Grab and Gojek, currently understood to be in merger talks. Should a merger go ahead, the combined operation would create a monopoly on food delivery and car-hailing services in the ASEAN region. However, Fernandes remains optimistic, with the airline hoping to complement existing services.
"I don't believe we are here to compete, but here to complement. Airlines always see us as competitors, but we complemented the full service and created a new market that was not there. Before, only a few people could fly, now everyone can fly, and in the same way we will complement the market."
SOURCE: Bangkok Post
Catch up with the latest daily "Thailand News Today" here on The Thaiger.
Keep in contact with The Thaiger by following our
Facebook page
.
Never miss out on future posts by
following The Thaiger
.
Chiang Mai man charged with murdering baby daughter because he wanted a son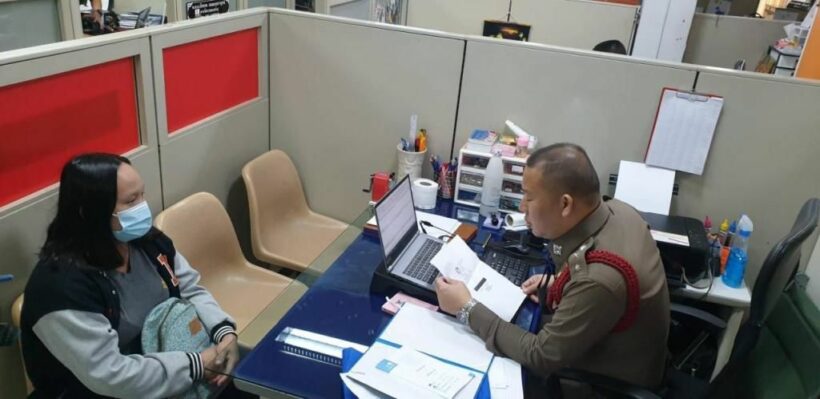 A man has been arrested in Chiang Mai after confessing to poisoning his 7 month old daughter. 45 year old Anuphap Jaipanya, a hilltribe member, says he was influenced by his cultural beliefs and, having 2 daughters already, had hoped for a son to carry on the family name and take over his business.
The Pattaya News reports that the girl's mother, 29 year old Malee Sinprai, originally reported the child missing to Chiang Mai police. She had been led to believe that her husband was taking the girl to visit relatives but became concerned when she could not reach them. Later that evening, Anuphap came home and confessed to the murder, presenting himself to police the following day.
In his confession, Anuphap told police he didn't want another daughter and is experiencing financial trouble due to the Covid-19 situation. He has admitted to poisoning his daughter by force-feeding her an entire bottle of bathroom cleaner. He then buried her body at a Chinese cemetery in Chiang Mai's Doi Saket district.
He is now in custody and has been charged with premeditated murder and concealing a corpse. His daughter's body is being sent to Maharaj Nakorn Chiang Mai Hospital to allow the family to hold a religious ceremony.
SOURCE: The Pattaya News
Catch up with the latest daily "Thailand News Today" here on The Thaiger.
Keep in contact with The Thaiger by following our
Facebook page
.
Never miss out on future posts by
following The Thaiger
.