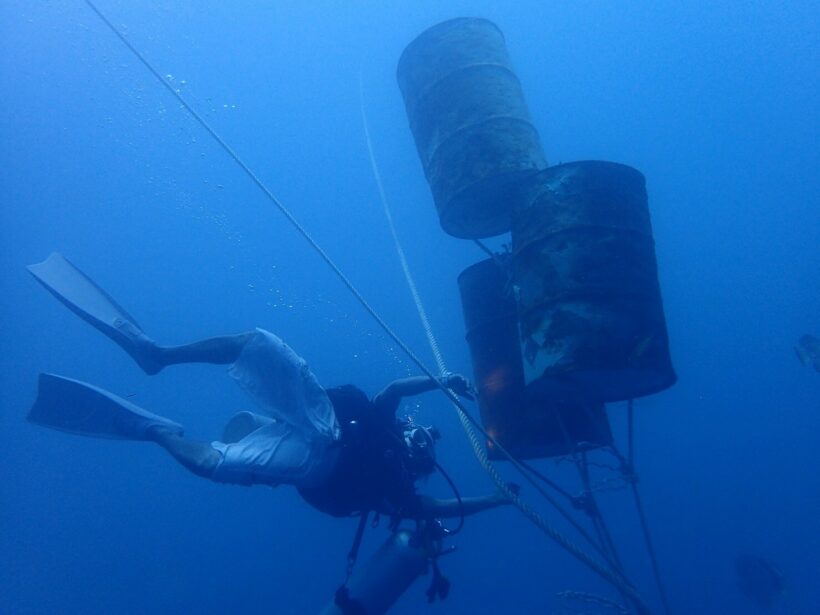 The attempt to bring the Phoenix up to surface has failed again due to 'uncontrollable factors'.
The Phuket Marine Office says that divers were trying to attach the ropes around the boat as well as trying to maneuvre larger orange ropes to make into a knot to attach to 200 litre floatation tanks.
A large balloon is used to balance the boat whilst raising the boat from the floor of the Andaman Sea to prevent any damage to the boat.
"The operation underwater is very delicate and we've been struggling with wind, waves, current and other 'uncontrollable factors'. On some days divers can only work for 1-2 hours.
Read more about earlier attempts to salvage Phoenix HERE, HERE and HERE.









PHOTOS: THE PHUKET MARINE OFFICE