Perth 'pad thai' couple "maybe it was the juice"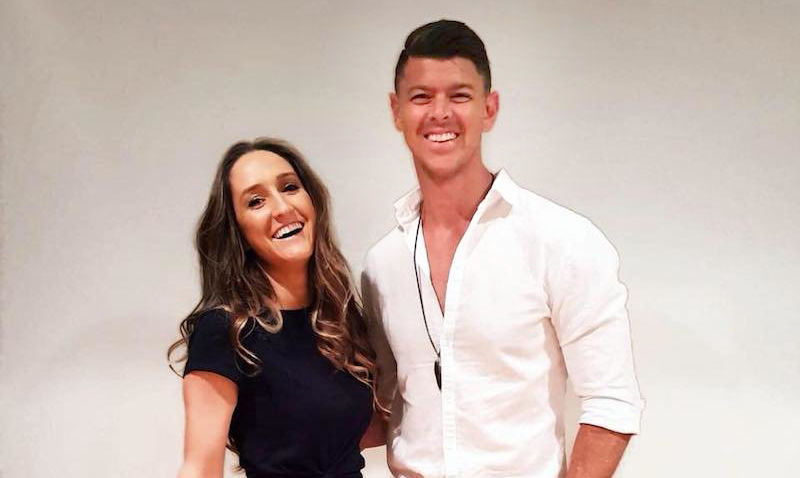 PHOTO: Facebook/Stacey Barnes
Ryan Prigg, one of the Aussie couple from Perth, Australia, spoke exclusively to ThaiVisa over the much-hyped story that a pad thai they ate at an 'upmarket Phuket food court' gave them a disease that took them nearly two years to shake. Here's part of they response to ThaiVisa…
"We weren't sick when we left Australia.  On the day in question, it just happened that we only ate once, at a food court, where we shared Pad Thai and a juice. By that evening we were sick, and the illness remained in a cyclical fashion for next 18 months.
"Maybe it was pad Thai, maybe it was juice, or maybe it started another day asymptomatically – I'm not an infectious diseases expert – but it all began in Thailand".
"We have hundreds of testimonials for the programs we run.
"When we traveled to Thailand, it was with the intention of moving there long term, since our business was profitable enough for us to do so."
(The Thaiger's fixed up some of the grammar)
Read the rest of their response at ThaiVisa HERE.
43 year old British man arrested over Phuket dog attack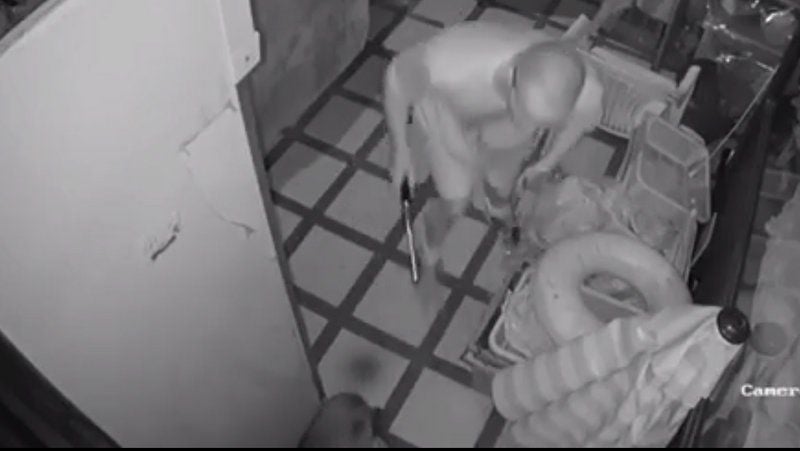 PHOTO: Facebook/Naiharn Beach Dogs
Mervyn Harding, a 43 year old British expat, has ben charged over animal cruelty after he was identified on CCTV attacking a dog with a long rod on Tuesday morning (July 16).
He was charged after attacking the dog in front of a massage shop near Nai Harn Beach around 7am on Tuesday. Police started investigating the case after the video was posted online.
The video shows the man arriving at the scene, taking the rod from his motorbike, then violently beating the dog. The man told police that he had beaten the dog as revenge because it had attacked his dog.
He appeared at the Phuket Provincial Court today Thursday). Bail was refused on request from the police and he is currently detained pending a court hearing. Police estimate it could take up to two months before his case reaches court for a hearing on animal cruelty and trespass charges.
The Thaiger has decided not to share the video of the incident.
UPDATE: Thai PM tells Phuket people to "stop ripping off tourists"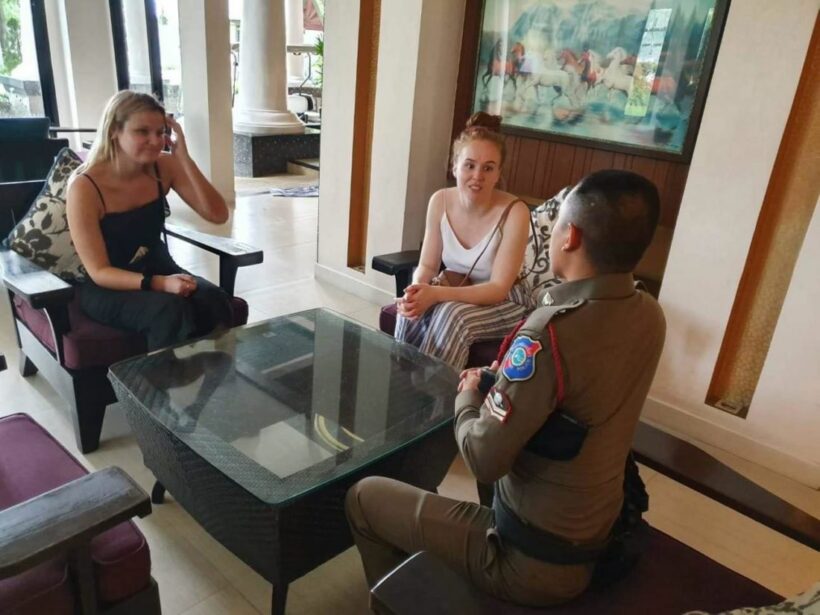 PHOTO: Two Australians file their report with Karon police this morning
Everyone is having their say about a van charging two Australian tourists 3,000 baht for a trip from the Phuket International Airport to Kata, even the Thai PM.
The PM took time out today to issue a warning to "Phuket people" that its reputation as a tourist destination will suffer if local people keep ripping-off tourists.
A spokesperson says the Thai prime minister was made aware of a formal police complaint filed by two Australian tourists that a passenger van driver charged them 3,000 baht (1,500 baht each) for the 47 kilometre ride to their hotel in Kata.
The spokesperson said… "if people persisted in taking unfair advantage of foreign visitors it would have a negative impact on the Thai people and Phuket."
The costs are well signed as tourists emerge at the airport or they can catch a metered taxi.
The distance from Phuket International Airport to the Kata area is about 47 kilometres, which should usually cost 800-1000 baht, a metered journey could be a little less, depending on the time of day and traffic.
Advertised prices at the airport say the maximum price for a private minibus from the airport to Kata/Karon is 1,600 baht. Other advertised services at the airport say you can catch a min-bus, with other passengers, for 200 baht to Kata/Karon. A taxi from the airport has a rate set at 1,000 baht, 500 baht each for the two Australians.
UPDATE: Search for Filipinos lost off Freedom Beach, Phuket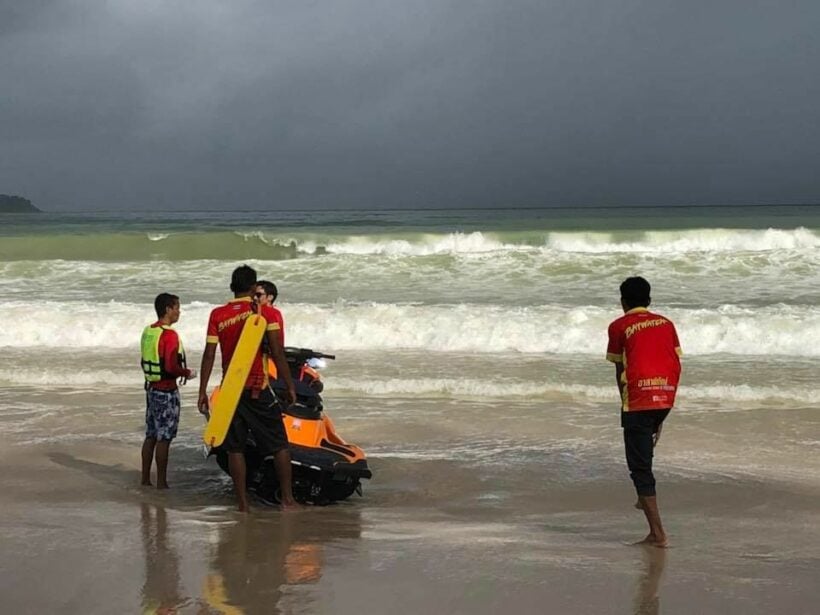 PHOTO: siangtai.com
Officials are still trying to push on with a search for two Filipino tourists who were washed out to sea by waves at Freedom Beach in Phuket last night around 5pm. With nearly 24 hours having passed since the pair's disappearances grave fears are now held for their survival.
Conditions have been quite rough and squally for most of Thursday. Freedom beach is also bordered with rocky cliffs making searching difficult north or south of the shores of the beach.
12 Filipino tourists were visiting the Beach, between Patong and Karon on the island's west coast, and were playing in the shallows despite quite strong winds and big waves.
Lifeguards from the nearby Patong Beach and rescuers from the Kusoldham Phuket Rescue Foundation rushed to search for the two but the search had to be called off due to the failing light and the waves up to 2 metres.
Patong Bay Watch volunteers resumed the search this morning in two boats. There has so far been no sighting of the two missing Filipinos.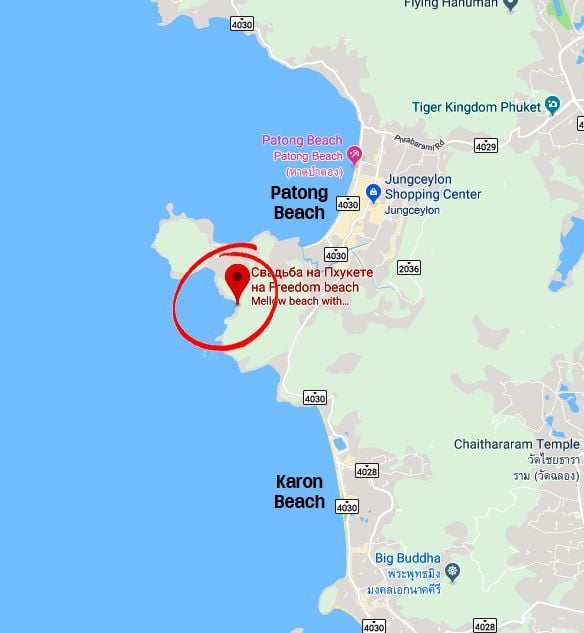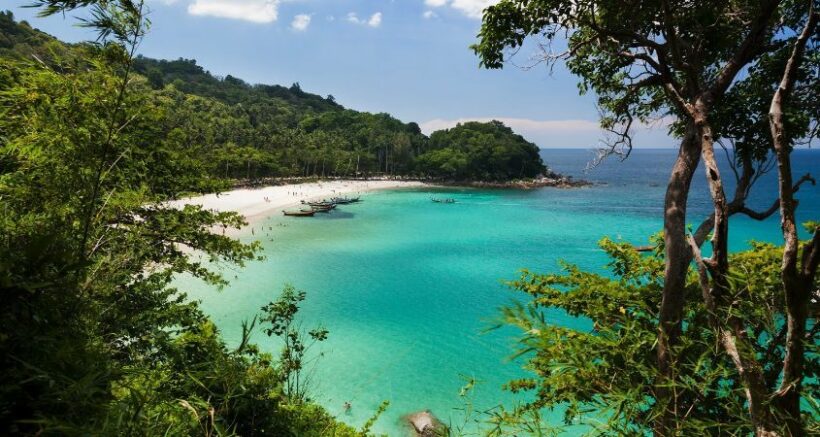 Freedom Beach in much better weather