Nine arrested in Phuket drunk-driving campaign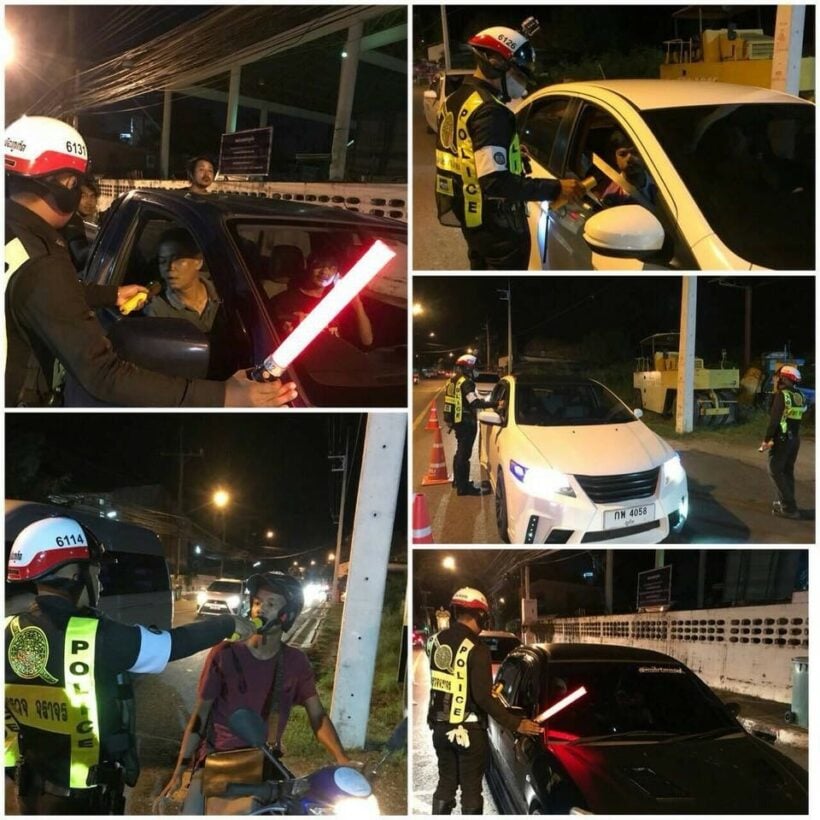 Nine people have been arrested during random checks last night (June 21)around Phuket Town.
A team from the Phuket City Police set up a checkpoint from 8.30pm to 11.30pm on Pa Lean Road in Phuket Town to enforce traffic rules and conduct random alcohol breath tests.
88 drivers had alcohol breath tests. Nine of them were found over the alcohol limit. Probably the most disturbing statistic to emerge from the random checks is that one in ten of the drivers checked were over the legal alcohol limit – an astonishingly high number if extrapolated across the island.
• Motorbike driver 36 year old Utain Maneesuwan with 74 mg% of alcohol
• Motorbike driver 45 year old Tongchai Srihemtong with 121 mg% of alcohol
• Motorbike driver 39 year old Prayoon Summart with 194 mg% of alcohol
• Car driver 41 year old Tawee Detkaew with 107 mg% of alcohol
• Car driver 49 year old Wandee Sarat with 70 mg% of alcohol
• Car driver 30 year old Sorasit Sangmanee with 100 mg% of alcohol
• Car driver 45 year old Weera Saelim with 55 mg% of alcohol
• Car driver 44 year old Krisanai Konglueang with 155 mg% of alcohol
• Car driver 47 year old Sutee Chaipot with 62 mg% of alcohol
They have been taken to the Phuket City Police Station to face legal action.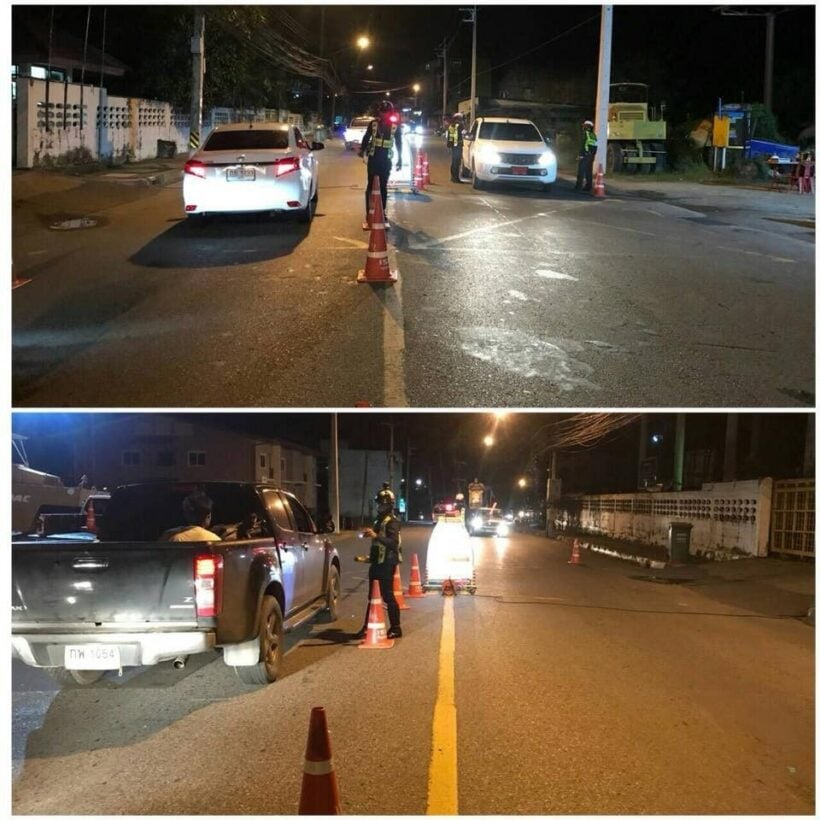 Keep in contact with The Thaiger by following our
Facebook page
.
Gambling wife arrested after husband calls police in Nakhon Ratchasima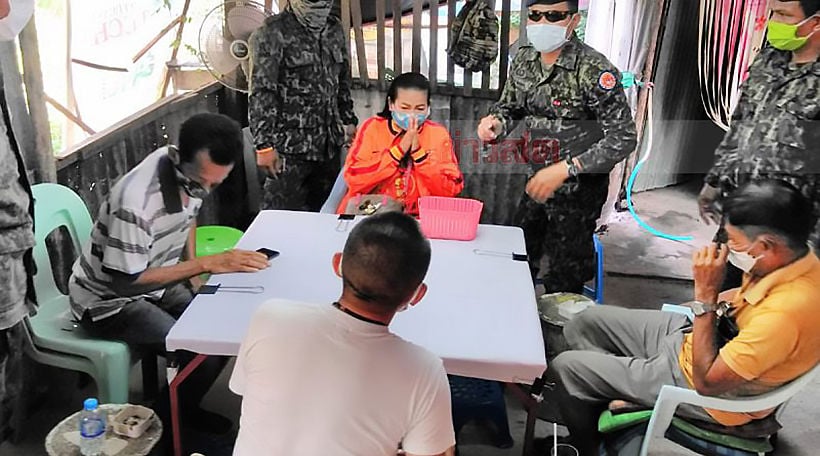 Thailand's recently declared state of emergency has meant the temporary closure of many businesses, leaving a lot of people with a lot of time on their hands. One woman in the northeastern Nakhon Ratchasima province grew bored and decided to invite some friends around for a bit of light home gambling playing cards. But her husband was afraid she might end up infected with the Covid-19 coronavirus, so he called the police (gambling is illegal in Thailand, officially.)
Police arrested 4 suspects, 3 men and and the wife playing the card game "rummy." The suspects have been sent to the Nakhon Ratchasima Court for prosecution. The province's deputy governor says officials received a complaint from a male citizen, later revealed to be the husband of the female suspect. The province has ordered 22 businesses to temporarily shut down in order to minimise the spread of Covid-19. This caused the husband and wife to have perhaps a bit too much free time.
It was not the wife's first infraction. She had been regularly spending her free time gambling in a village located behind the province's Saint Mary's Hospital. The husband, fearing the worst, decided strict action was required. He called police and gave the exact location of where the card games were taking place. The suspects were arrested with cards and 4,000baht in cash was confiscated. Thankfully, none of the suspects had a fever or showed virus symptoms.
We fear another headline in coming days… something along the lines of "wife beating up husband in north eastern Thailand".
SOURCE: Thai Residents
Keep in contact with The Thaiger by following our
Facebook page
.
Nearly 300 Thais stranded at the southern border, paperwork issues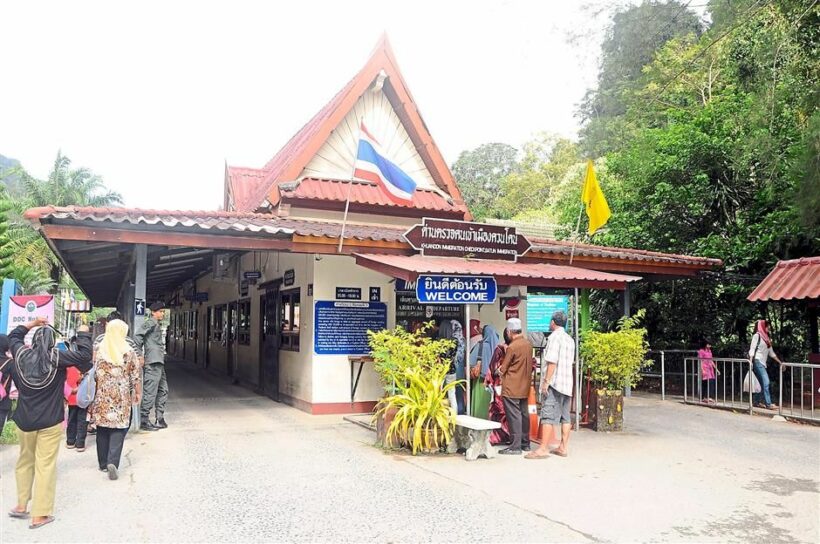 Around 300 Thais trying to return to Thailand are stranded at the Wang Kelian immigration checkpoint in northern Malaysia's Perlis State. On the other side is Thailand's Wang Prachan checkpoint in Satun's Khuan Don district. They've been denied entry after failing to comply with the strict new regulations set by the Thai authorities.
Thailand and Malaysia have closed their checkpoints along the southern border. The two countries do not allow entry by foreigners via these checkpoints except their own citizens.
Thai nationals are meant to be permitted to return to Thailand via the Wang Prachan immigration checkpoint in Satun. But to be eligible, the Thai nationals are required to contact the Thai embassy in KL or a Thai consulate in Malaysia to get a formal letter of their residential status in Thailand. The Thais are also required to obtain a health certificate which are issued not longer than 72 hours previously.
250-300 Thais, most of them who worked as crew on Malaysian fishing boats, but live in Satun, as well as some Thai tourists, converged on the Wang Kelian checkpoint from around 9am yesterday. But they were denied entry by the Thai immigration police because they failed to produce all the requisite paperwork.
By 2pm a meeting was held between Thai and Malaysian authorities on the Thai side of the border. All the talking wasn't able to resolve the situation and the Thais were told they could not cross into Thailand.
Eventually, after hours of negotiations, the Satun Governor Veeranan informed the throng that the Thai consulate in Penang, would speed up procedures so that the stranded Thais would be able to return home.
Keep in contact with The Thaiger by following our
Facebook page
.
Drug party raided in Chiang Rai for defying public gathering ban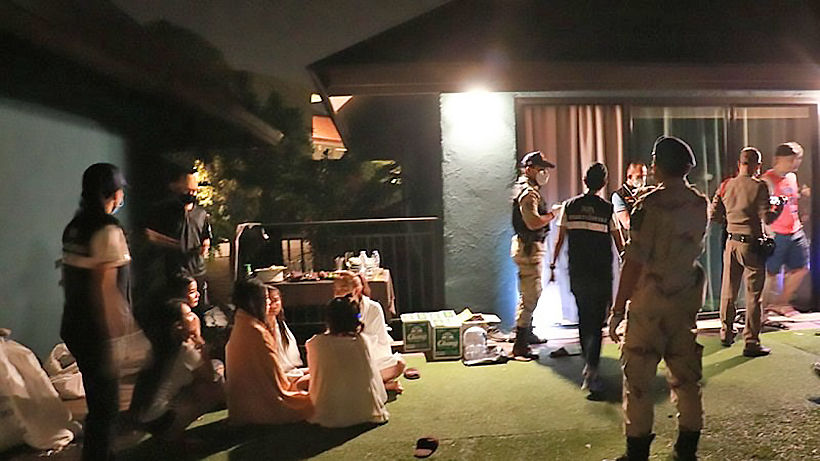 Authorities are cracking down and enforcing the ban on on public gatherings under the the state of emergency declared to fight the Covid-19 coronavirus epidemic last week. 22 people were arrested at a drug party in Chiang Rai yesterday for "gathering in defiance of the Emergency Decree". 10 men and 12 women between the ages of 20 and 30 were nabbed at a hotel in the province's main city district.
(Gamblers also arrested in Phuket, below)
The 22 were attending a pool party where alcohol and drugs such as ecstasy and ketamine were allegedly being sold. Police confiscated 237,000 baht in cash found in a bag, along with illicit drugs for evidence.
An initial investigation showed that a 24 year old man from Trat province in Thailand's east, on the Cambodian border, had been holding parties at the hotel since last Thursday. It's believed he started holding the parties because most public venues are unavailable during the virus scare.
Chiang Rai's governor says police raided the hotel in tambon Tha Sut after a tip-off.
Apart from drug charges, the detainees will also be punished for defying the Emergency Decree, which bans gatherings. The penalty is two years in prison and/or a fine of up to 40,000 baht. Chiang Rai has 5 confirmed coronavirus cases.
In a related development, 6 gamblers were arrested in Phuket near the island's Muang district yesterday.
The detainees were identified as 51 year old Natthawut, 55 year old Suwit, 40 year old Charoon, 48 year old Praiwan, 28 year old Natthapol and 39 year old Natthapong. No surnames were added to the report. Police say that while some were wearing masks to potentially protect themselves from the coronavirus, they were violating the Emergency Decree by sitting around a table to play the games. Gambling is officially illegal in Thailand, apart from the bi-monthly lottery.
SOURCE: Bangkok Post
Keep in contact with The Thaiger by following our
Facebook page
.