Kata Rocks celebrates its fourth anniversary in grand style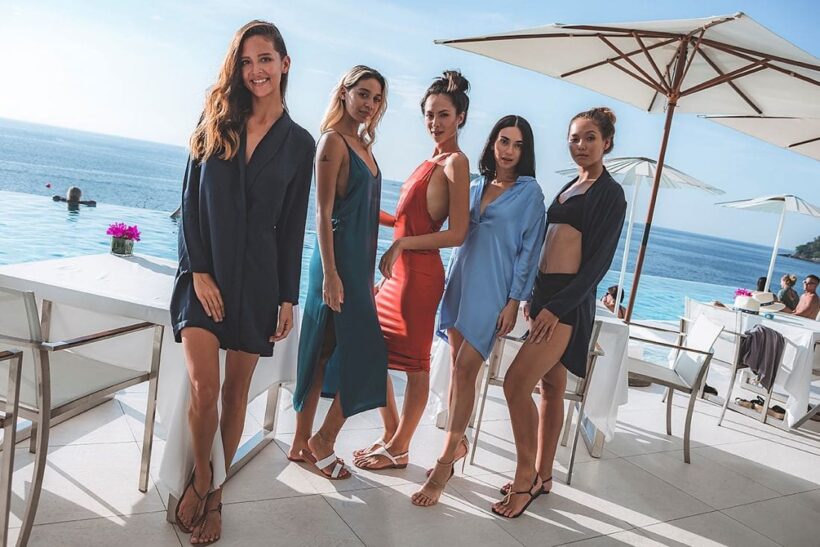 Kata Rocks' fourth anniversary was yet another celebration of the finer things in life, with guests enjoying a lavish Champagne Brunch Pool Party.
Kata Rocks GM Somjai Tungkoo, said the fully-booked champagne brunch pool party on Saturday, November 24 was the resort's best anniversary celebration to date.
"It is truly gratifying how much people look forward to our anniversary parties every year as it has become a must attend event on Phuket.  We were delighted by the response from guests as we continue to organise events that capture the essence of Kata Rocks."

Those in attendance included a 'who's who' of Phuket, including local business leaders, VIP's and loyal patrons of the resort.  Kata Rocks' DJ powered brunches are now legendary for their stylish party atmosphere.  \And this year's fourth anniversary party celebrated Phuket's luxury lifestyle with a fantastic brunch, cool sounds and a nautical fashion parade performed by Domenico Gardini, an avant-garde fashion house. 
Executive Chef Laia Pons and her team once again created inspired food pairings, with multiple fresh food stations serving delicious cuisine that perfectly complemented the free flow of Louis Roederer Champagne and Kata Rocks Gin cocktails. 
Lauded as Phuket's 'Capital of Cool', Kata Rocks remains a top setting for exclusive happenings, parties and entertaining events.  Kata Rocks celebrates its innovative approach to hospitality with an extensive line-up of much-anticipated 'see-and-be-seen' events.



Find local events and browse venues in Thailand with Thaiger Events, or post your own today.

Read more headlines, reports & breaking news in Phuket. Or catch up on your Thailand news.

Dystopian Thai film approved by censor board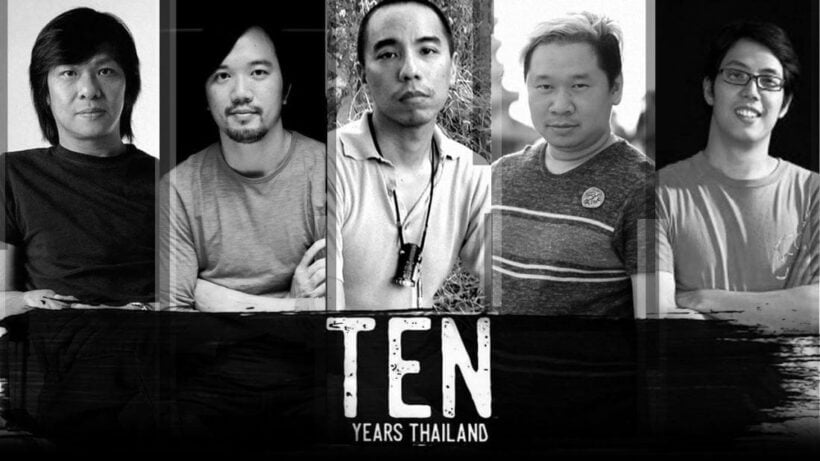 A new Thai movie '10 Years Thailand' will screen nation wide next week after having finally been approved by the censor board last Monday. The film is a dystopian anthology made by four Thai film makers and is based on the 2015 Hong Kong film 'Ten Years'.
The film is directed by Aditya Assarat, Wisit Sasanatieng, Chulayarnon Siriphol and Apichatpong Weerasethaku, the winner of a Palm D'or at the Cannes Film Festival in 2010 for his film 'Uncle Boonme Who Can Recall His Past Lives'.
Running 95 minutes '10 Years Thailand' presents each of the film makers vision of Thailand's future, where a fifth segment by Chookiat Sakveerakul, which was not included in the Cannes screening, is set to be part of the full cinema release.
The stories range from a black a white film in an art gallery, to an Earth where the last human is made to live in a Cat dominated world. A constant theme of censorship and forced conformity rings out throughout the film, and its directors have a found a platform to visually represent their concerns for their country and its future.
Rather than a form of social commentary for what has happened or is happening, the focus is on how we might help shape and mold the future.
The film premiere nationwide on December 13 with English subtitles following its Cannes screening in May. Screening will be help in Bangkok at SF Cinemas, House RCA and Bangkok Screening Room, it will also show in Phuket, Nakhon Ratchasima, Khon Kaen, Chian Mai, Chonburi, Pathum Thani, Maha Sarakham, Udon Thani.
We will have more detailed updates on the Phuket screening and times as soon as more information is available.
Even Chris Hemsworth hates Bangkok traffic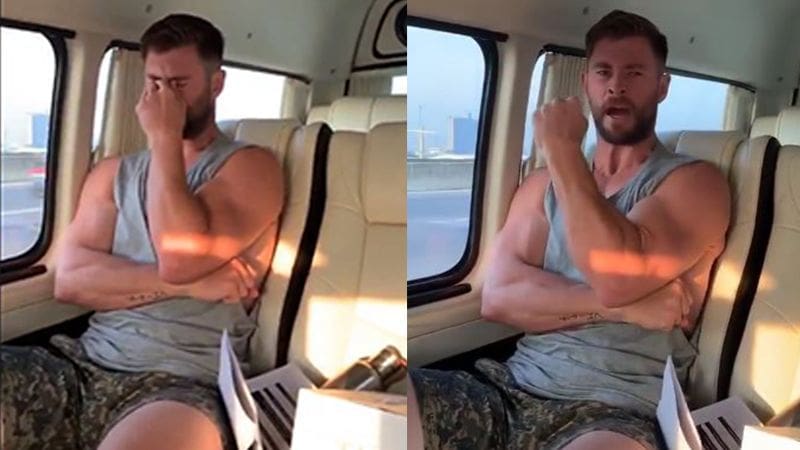 MONTAGE IMAGE: Coconuts
Once again it seems that even the gods must succumb to one of life's most dreaded challenges, traffic. Even worse, Bangkok traffic.
Last month in a previous post from India, Chris Hemsworth is seen in his car trying to deal with the traffic of Ahmedabad, amazed the Australian actor and Marvel's cinematic universe 'Thor' is heard saying "beautiful chaos".
Unfortunately when arriving in Bangkok the Norse god was nowhere near as enchanted by our Capital's traffic. Seen in the following video its easy to say that everyone living in Thailand (especially Bangkok) can relate to this A-list movie star.
Chris Hemsworth is currently filming a new Netflix movie, Dhaka in which he plays 'Rake' a mercenary hired to extract a kidnapped businessman, no release date has been set as of now.
Minister promises a year of 'Khon'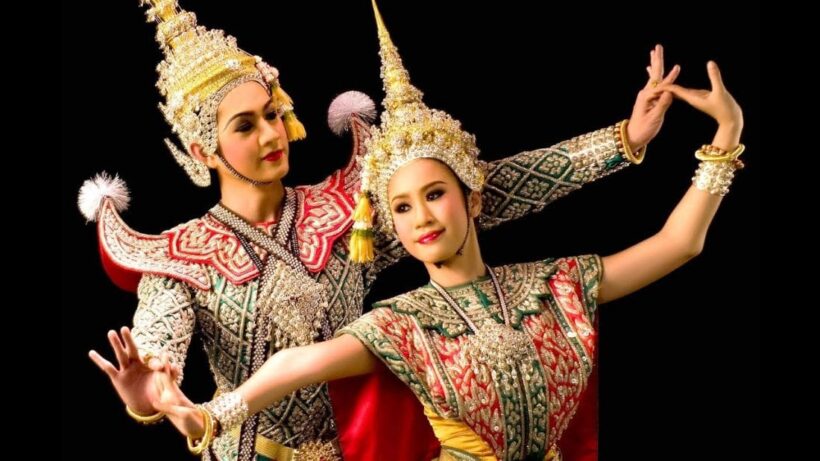 "The ministry will next year nominate nuad thai (Thai massage) and the southern traditional dance nora for inclusion on the UNESCO list."
The Culture Ministry is planning a year of activities to further promote 'khon', the classical masked-dance theatre that has now been added to UNESCO's list of 'Intangible Cultural Heritage'.
Members of the UN Educational, Cultural and Scientific Organisation (UNESCO) meeting in Mauritius added Thai khon among several new world cultural treasures.
It is the first time that Thailand has been represented on the heritage list, and Culture Minister Vira Rojpojchanarat credited the achievement to Her Majesty the Queen's efforts to bring the theatre form into the 21st century with gala annual performances.
"She ordered a complete redesign for the costumes and ornamentation, the makeup, stage, format, lighting and sound, turning it into a royal khon performance," he said.
"More live performances will be staged in the coming year and we'll be screening the animated film 'Ramayana', which the ministry produced."
Vira said there would also be exhibitions, children's books and a documentary film presented around the country, and a khon digital database would be created for use by future generations.
While few would decry the focus on preserving traditional khon, some critics have said the government should also be supporting contemporary theatre as well.
Also recognised by the UN agency as a form of Intangible Cultural Heritage "in need of urgent safeguarding" was Cambodia's similar masked-dance form known as lakhon khol.
ORIGINAL STORY: The Nation Weekend