Female arrested for theft, including lottery tickets and tablets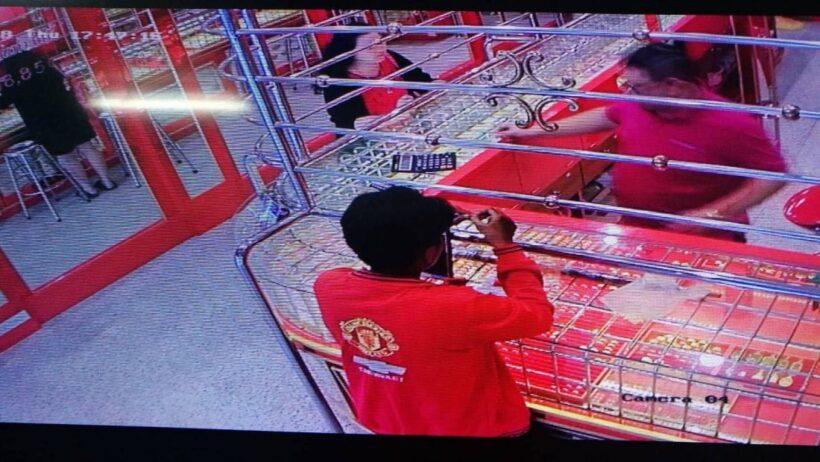 Police have arrested a female who has stolen money, lottery tickets, a gold necklace and electronic tablets over the past few months.
A team of the Phuket City Police arrested the 20 year old Lattiyakorn Sangdam from Songkhla at a housing estate in Wichit.
Police seized an iPad, 2 gold necklaces worth around  8,000 baht, 2 Samsung tablets, and 350 lottery tickets.
The arrest came after police were notified that, since last month, there was a young woman who was asking salespeople to check many items in the shop.
While the salespeople were distracted she'd steals the items. After that she would tell them she didn't have enough money with her and had to go to an ATM before speeding away.
Police tracked her down using CCTV cameras and finally arrested the woman.
Lattiyakorn admitted that she stole the 6 times. She also admitted to stealing 350 lottery tickets on September 4 from a lottery shop on Bangkok Road in Phuket Town.
She was taken to the Phuket City Police Station where she has now been charged with theft.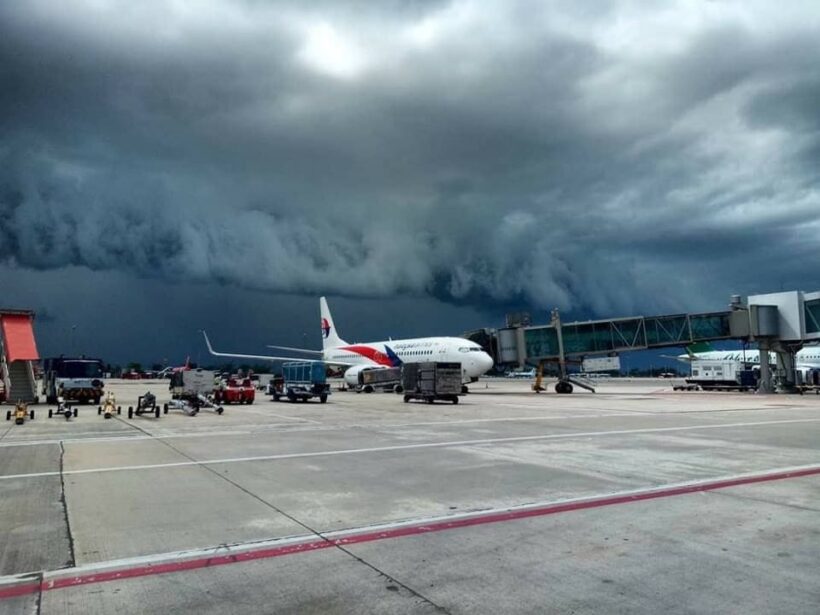 PHOTO: หญิง' โลนลี่ / ¥.OunG.¥ / เหยี่ยวข่าว ภูเก็ต

Yesterday a dramatic photo of an approaching storm front was a big hit, being shared many thousands of times. It was taken at the Phuket International Airport at 14.39, according to the time stamp. The photo was taken by members of the Newshawk news team in Phuket, news partners with The Thaiger.

But back to the actual storm front.

The frontal system is fairly rare in Phuket where tropical cells, developing quite randomly, are more the norm, dumping their rain, losing power and moving on.

This front could be seen on the radar for up to an hour before it reached the west coast. The weather front approached Phuket's west coast almost directly from the west. The official forecast was for an 80% chance of rain but nothing like this was predicted. Thanks to the radar service we could not only see it coming, we could predict almost exactly when it would hit - so could t...
Russian tourist stung by 'fire jellyfish' at Patong Beach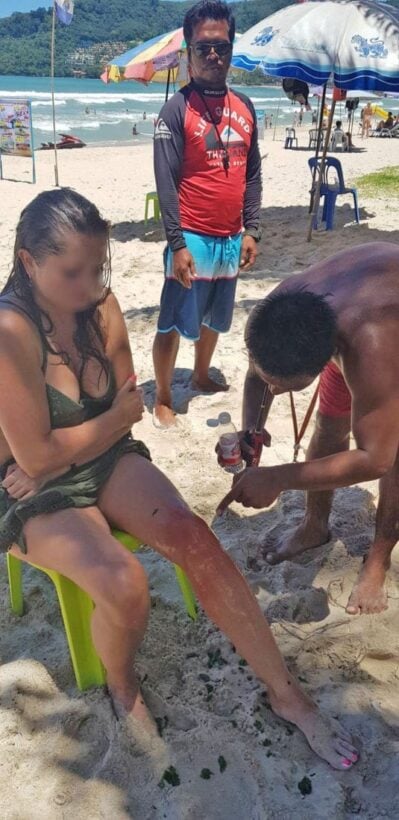 PHOTOS: Patong Lifeguards / Newshawk Phuket

A female Russian tourist has sustained a painful sting on her leg from a 'fire jellyfish' at Patong beach today (September 20).

Patong lifeguards are warning of jellyfish known locally as the 'fire jellyfish' at Patong Beach.

Fire Jellyfish or Morbakka fenneri can be discovered in tropical watersa. The physical appearance of this jellyfish is slightly larger than most jellyfish. The fire jellyfish can be seen from their pink coloured body, four inch body length and their bell is two-inches in diameter. Their stings are also painful but no worse than other jellyfish.

Patong lifeguards say, "We have provided first aid to a the Russian lady who refused to go to a hospital. If you are stung by one, pouring sea water or vinegar on the affected area can help relieve some of  the pain. Please don't use fresh water and don't scratch."

"Many tourists sustai...
Soi Dog congratulates the Hanoi people's committee ban on dog and cat meat trade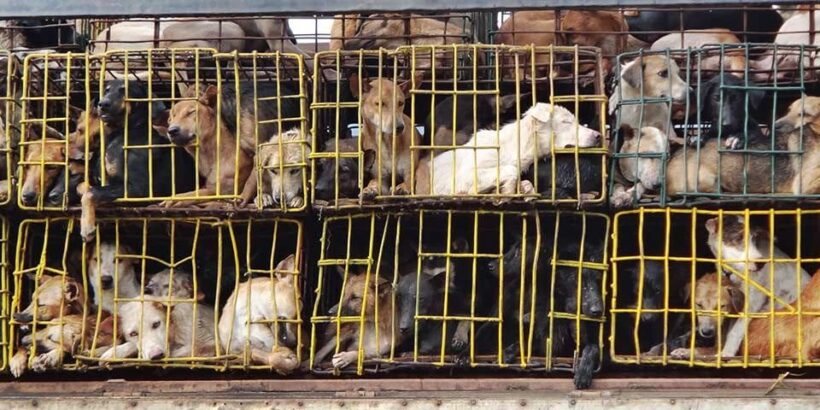 Barely 24 hours after urging citizens to stop eating dogs and cats, Hanoi's authorities have announced that the sale of dog meat will be banned from the central districts of the city from 2021.
The director of the city's Department of Animal Health, Nguyen Ngoc Son, told Lao Dong Newspaper on Wednesday (September 12)...
"Following a direction from the city's People's Committee that called on residents to ease off eating dog meat, we are building a plan to gradually phase out the slaughtering and trading of dog meat.
"By 2021 there will be no dog meat restaurants in the city centre."
The People's Committee had asked city residents the previous day to stop eating dog and cat meat, and urged local district authorities to launch campaigns to warn people about the risks of contracting diseases, includi...