BNK 48 pop idol under fire for hosting pro-junta programs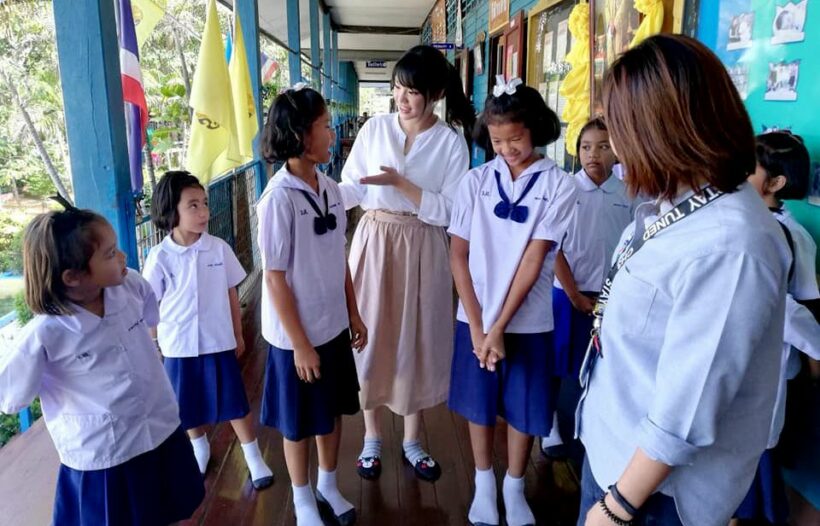 by Kittipong Thavevong of The Nation
A young Thai pop star has become the subject of a heated political debate and the target of attack for hosting a television show publicising the government's achievements.
Anti-junta activists are calling the show 'political propaganda' and called out Cherprang Areekul, 'captain' of the popular girl pop band BNK 48 for "serving the dictatorship" and "helping whitewash the junta".
The popular 22 year old is one of many showbiz celebrities recruited to host "Doen Na Prathet Thai" (Moving Thailand Forward). Yet, Cherprang appears to be the only one targeted by anti-junta activists.
Academic Pavin Chachavalpongpun, who is living overseas to avoid the lese-majeste charge, describes Cherprang as a "detergent for dictatorship" and a "greenhorn in democracy".
Rangsiman Rome, a student activist campaigning for an early election, said in his Facebook post that Cherprang has become a "mouthpiece for the dictatorship" and that this would become a "lifelong stigma" for her.
Cherprang's supporters, however, hit back, saying she had the right to choose what to do and that these "cyber-bullies" must respect her judgement if they really believe in human rights. Some noted that Cherprang and other BNK 48 members had also joined events hosted by Pheu Thai Party's senior figure Sudarat Keyura-phan.
Thai PM Prayut Chan-o-cha says he feels sorry for Cherprang as she had done nothing wrong.
"She is just acting like a government spokesperson, free of charge. Is that wrong? What's wrong with doing good?" he asked.
The premier said he suspected the critics were simply trying to "get a free ride" on Cherprang's popularity by criticising her.
On Monday, Deputy PM and Defence Minister Prawit Wongsuwan said student activist Rangsiman should also respect other people's rights.
At Government House last week, Cherprang and other showbiz celebrities met General Prayut, who honoured them for helping provide public services free of charge. Cherprang's boss, Jirat Bowornwattana, says that she was participating in the government show for public interest and had no political purposes.
The program is broadcast every evening after the national anthem is played at 6pm. The audience rating was previously low, as the program mainly focuses on the government's projects. However, the ratings have risen after showbiz celebrities began participating.
A recorded episode of the show, in which Cherprang acts as guest host, will be broadcast this Saturday. This episode focuses on the government's moves to reduce inequality in education.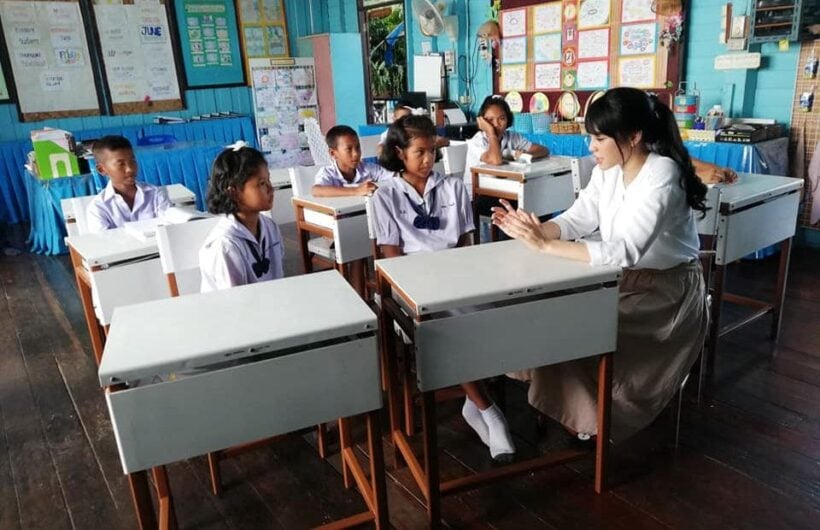 SOURCE: The Nation

Man arrested for alleged attempted rape of nine year old girl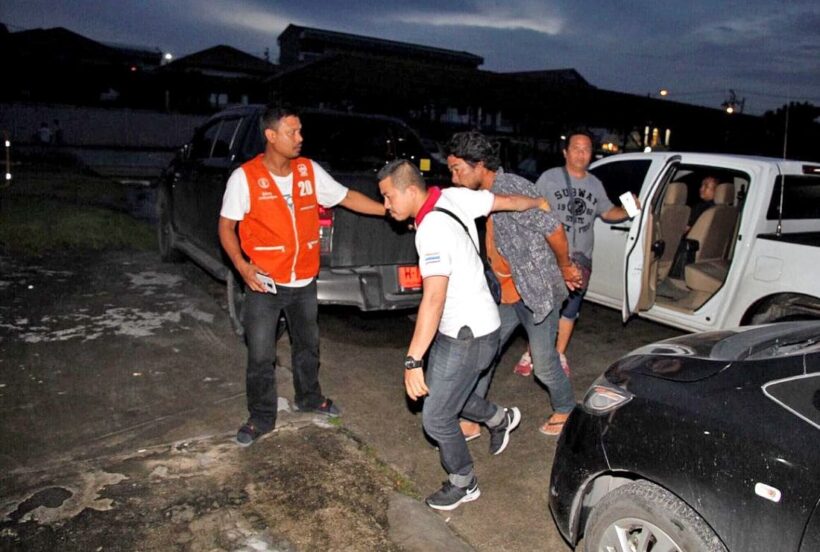 by Kornkamon Aksorndech and Supachai Phetchthewee

Police have arrested a motorcycle taxi driver for allegedly luring a nine year old girl into a Bangkok temple toilet yesterday in an attempt to rape her.

The alleged incident took place at 5pm at the Wat Yoo Dee Bumrungtham (Wat Or Ngern) toilet in the Saimai district.

The alleged assault was stopped when the girl screamed for help and a monk, armed with a metal bar, managed to rescue the young girl as her attacker fled.

Based on the description they gave, police questioned the accused man who had been previously arrested for marijuana possession. He gave his name as Ae, although he carried no ID.

Ae, aged in his 40s, reportedly told police that the girl hailed his motorcycle taxi to go to her mother's house in Sukha Pibal 5 area and on the way he made a stop to use the toilet.

He allegedly told the girl to go into the toilet and then ...
Woman faints and falls, hitting Bangkok BTS train this morning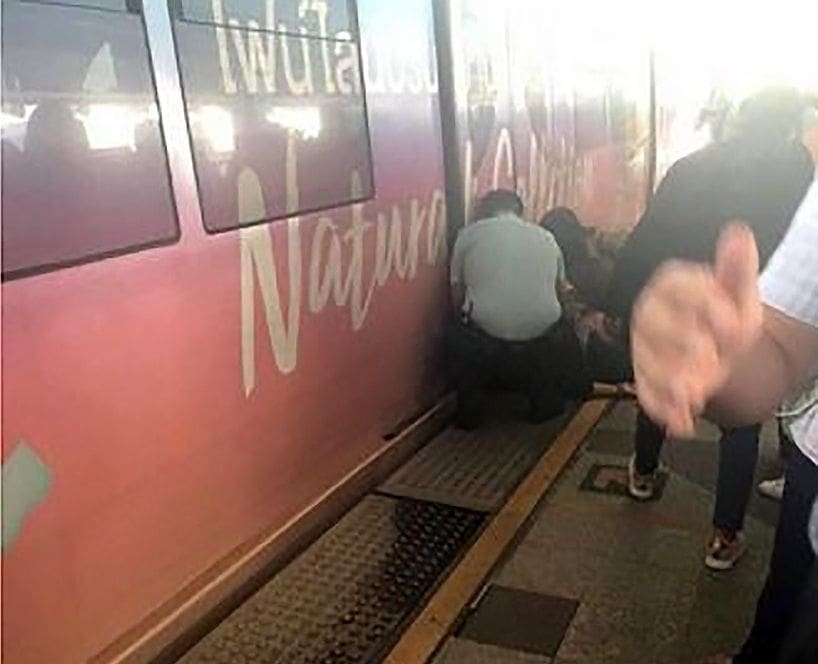 A woman in Bangkok has fainted, briefly disrupting services at the Morchit BTS station in the capital.
The Nation reports that a woman fainted as a the skytrain service was approaching the Morchit station this morning, falling over and hitting the train as it came into the station, causing services to be temporarily disrupted.
According to the Facebook page "What's happening to BTS today", which monitors the BTS service, the incident took place at 8:35 am.
The page says the woman hit the train as she fell but did not fall onto the tracks.
But Dr Anat Arbhabhirama, the chai...
67 year old and grand-daughter murdered in Samut Prakan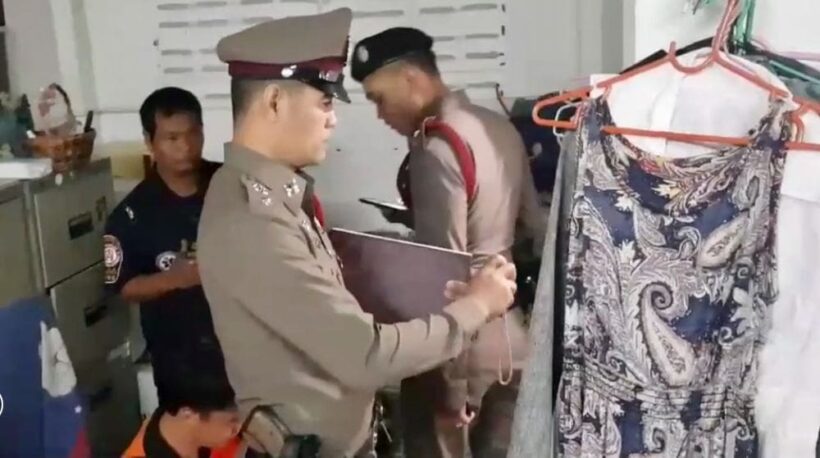 Police are looking for a Lao welder after a burglary at a private residence in Samut Prakan, south-east of Bangkok, ended in a double homicide.
Officers were summoned by neighbours at 7.30am this morning to a house on Soi Phetch Heung 23 in Tambon Bang Yor, Phra Pradaeng district. They found the bodies of homeowner 67 year old Mali Imsawat in the bathroom and her granddaughter, 12 year old Issaya Perkcheuy, in a bedroom.
The Nation is reporting that both had their throats slit, as did another granddaughter, 9 year old Aparat,  but she was alive and rushed to hospital.


The house had been ransacked and there were signs of a struggle. Valuables including a gold necklace and cash were missing. A bloodstained kitchen knife was placed next to the kitchen sink.

A neighbour told police he'd heard loud arguing from the house at 6am and then saw a bloodied Lao man he knew hurrying from the house.

He called...