Bangkok
BNK 48 pop idol under fire for hosting pro-junta programs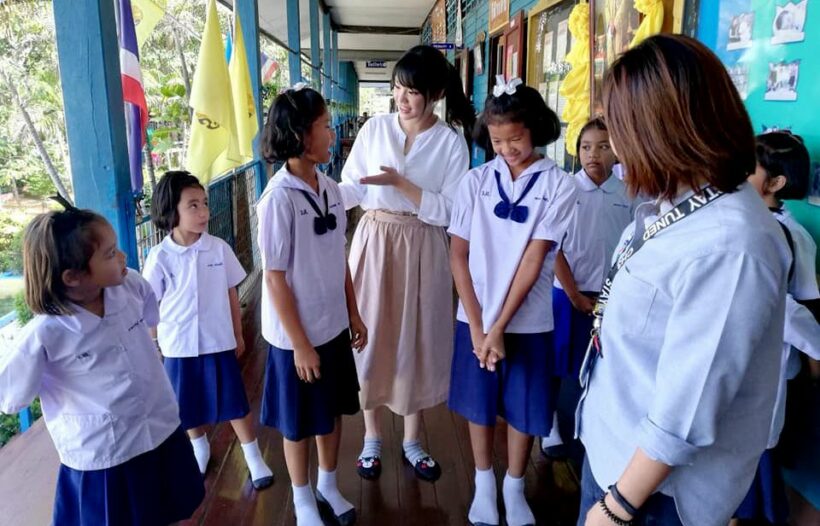 by Kittipong Thavevong of The Nation
A young Thai pop star has become the subject of a heated political debate and the target of attack for hosting a television show publicising the government's achievements.
Anti-junta activists are calling the show 'political propaganda' and called out Cherprang Areekul, 'captain' of the popular girl pop band BNK 48 for "serving the dictatorship" and "helping whitewash the junta".
The popular 22 year old is one of many showbiz celebrities recruited to host "Doen Na Prathet Thai" (Moving Thailand Forward). Yet, Cherprang appears to be the only one targeted by anti-junta activists.
Academic Pavin Chachavalpongpun, who is living overseas to avoid the lese-majeste charge, describes Cherprang as a "detergent for dictatorship" and a "greenhorn in democracy".
Rangsiman Rome, a student activist campaigning for an early election, said in his Facebook post that Cherprang has become a "mouthpiece for the dictatorship" and that this would become a "lifelong stigma" for her.
Cherprang's supporters, however, hit back, saying she had the right to choose what to do and that these "cyber-bullies" must respect her judgement if they really believe in human rights. Some noted that Cherprang and other BNK 48 members had also joined events hosted by Pheu Thai Party's senior figure Sudarat Keyura-phan.
Thai PM Prayut Chan-o-cha says he feels sorry for Cherprang as she had done nothing wrong.
"She is just acting like a government spokesperson, free of charge. Is that wrong? What's wrong with doing good?" he asked.
The premier said he suspected the critics were simply trying to "get a free ride" on Cherprang's popularity by criticising her.
On Monday, Deputy PM and Defence Minister Prawit Wongsuwan said student activist Rangsiman should also respect other people's rights.
At Government House last week, Cherprang and other showbiz celebrities met General Prayut, who honoured them for helping provide public services free of charge. Cherprang's boss, Jirat Bowornwattana, says that she was participating in the government show for public interest and had no political purposes.
The program is broadcast every evening after the national anthem is played at 6pm. The audience rating was previously low, as the program mainly focuses on the government's projects. However, the ratings have risen after showbiz celebrities began participating.
A recorded episode of the show, in which Cherprang acts as guest host, will be broadcast this Saturday. This episode focuses on the government's moves to reduce inequality in education.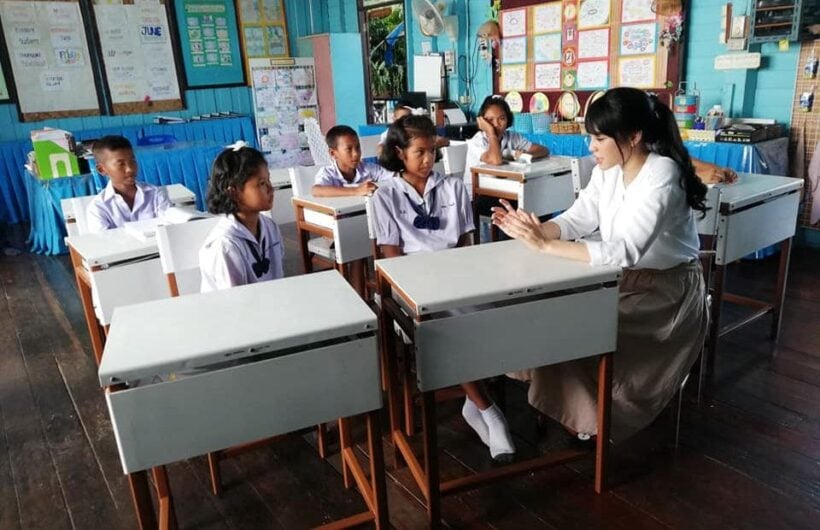 SOURCE: The Nation