BNK 48 pop idol under fire for hosting pro-junta programs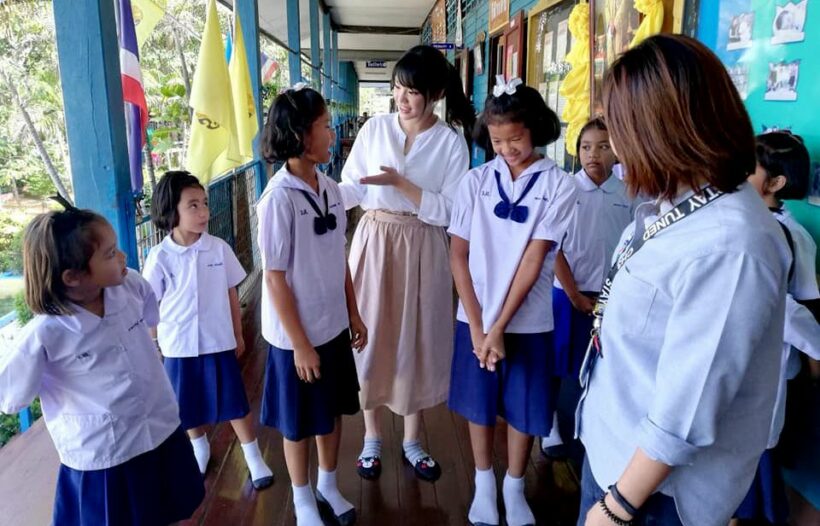 by Kittipong Thavevong of The Nation
A young Thai pop star has become the subject of a heated political debate and the target of attack for hosting a television show publicising the government's achievements.
Anti-junta activists are calling the show 'political propaganda' and called out Cherprang Areekul, 'captain' of the popular girl pop band BNK 48 for "serving the dictatorship" and "helping whitewash the junta".
The popular 22 year old is one of many showbiz celebrities recruited to host "Doen Na Prathet Thai" (Moving Thailand Forward). Yet, Cherprang appears to be the only one targeted by anti-junta activists.
Academic Pavin Chachavalpongpun, who is living overseas to avoid the lese-majeste charge, describes Cherprang as a "detergent for dictatorship" and a "greenhorn in democracy".
Rangsiman Rome, a student activist campaigning for an early election, said in his Facebook post that Cherprang has become a "mouthpiece for the dictatorship" and that this would become a "lifelong stigma" for her.
Cherprang's supporters, however, hit back, saying she had the right to choose what to do and that these "cyber-bullies" must respect her judgement if they really believe in human rights. Some noted that Cherprang and other BNK 48 members had also joined events hosted by Pheu Thai Party's senior figure Sudarat Keyura-phan.
Thai PM Prayut Chan-o-cha says he feels sorry for Cherprang as she had done nothing wrong.
"She is just acting like a government spokesperson, free of charge. Is that wrong? What's wrong with doing good?" he asked.
The premier said he suspected the critics were simply trying to "get a free ride" on Cherprang's popularity by criticising her.
On Monday, Deputy PM and Defence Minister Prawit Wongsuwan said student activist Rangsiman should also respect other people's rights.
At Government House last week, Cherprang and other showbiz celebrities met General Prayut, who honoured them for helping provide public services free of charge. Cherprang's boss, Jirat Bowornwattana, says that she was participating in the government show for public interest and had no political purposes.
The program is broadcast every evening after the national anthem is played at 6pm. The audience rating was previously low, as the program mainly focuses on the government's projects. However, the ratings have risen after showbiz celebrities began participating.
A recorded episode of the show, in which Cherprang acts as guest host, will be broadcast this Saturday. This episode focuses on the government's moves to reduce inequality in education.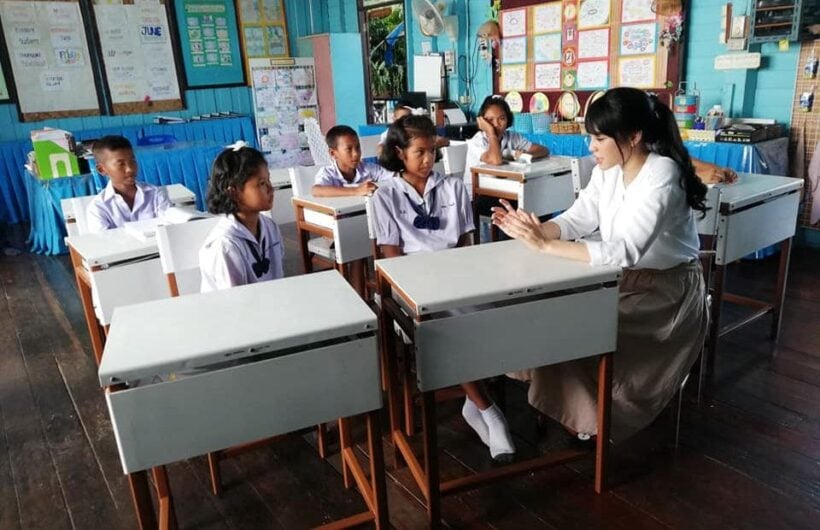 SOURCE: The Nation

Kitten rescued from wall space after being stuck for three days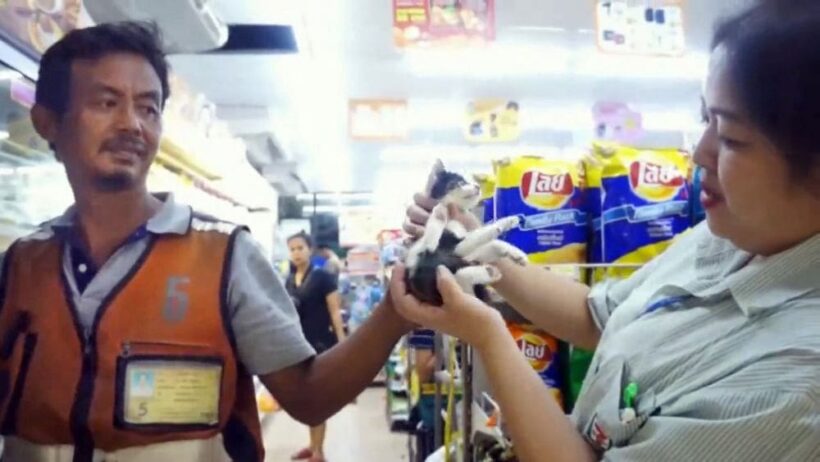 A kitten was rescued last night after it got stuck in a narrow five-inch wall space behind a 7-11 convenience store in Samut Prakan's city district.
Staff of a 7-Eleven shop in Bang Pu Industrial Estate called the Bang Pu 811 Rescue Unit for help.
The staff say they had heard a kitten's faint meows behind the wall for three days. A rescuer climbed up on top of the wall and lowered a rope with a noose to carefully pull up the kitten.
The space between walls was only five-inch wide and about three metres high.
So, that's eight live left.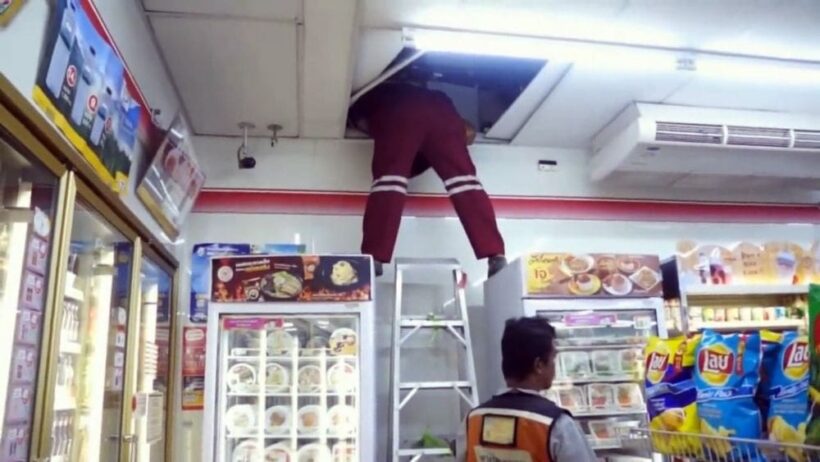 13 year old muay thai boxer's mother mourns the loss of her son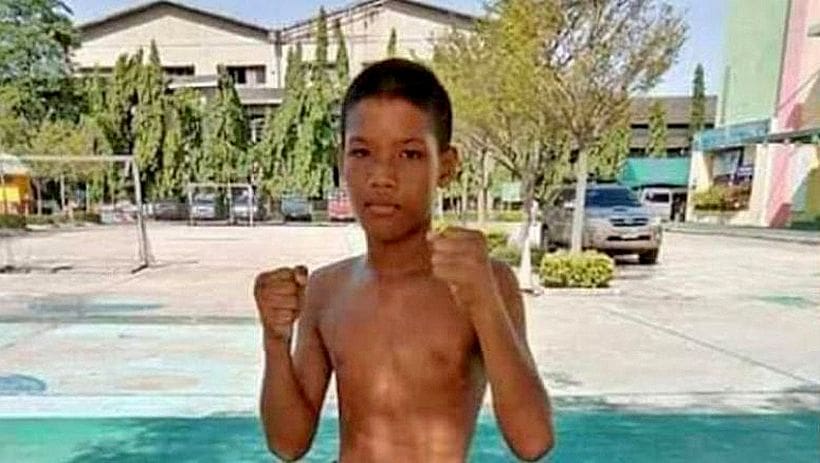 Nirand Thasako, the mother of the 13 year old Muay Thai boxer who died on Monday following a knock out blow to the head on a Saturday match, has mourned the loss of her son.
Nirand, who now lives in South Korea, made a video call to her Thai family expressing her deep grief over the death of her son, Anucha. She says she was very proud of the 13 year old but had never wanted him to become a boxer.
"He followed his heart and died playing the sport he loved," she said during the video call.
His boxing name was Phetmongkol Por Peenapat. He started boxing when he was eight and had fought in 170 bouts. His last fight was on Saturday night when he suffered a blow to the head which knocked him unconcious, sending him crashing to the floor where he hit his head. He wasn't wearing any protective headgear.
Anucha lived with his Uncle along with his brother and sister. His parents had separated and his mother was working in South Korea. Anucha earned money for the family though his muay thai fights.
The last contest was organised at a stadium in Phra Samut Chedi by members of the Samut Prakan OrBorJor. His Uncle said the fight was a charity event raising awareness against the use of drugs. The winners of the bouts that night received trophies from the Deputy PM Prawit Wongsuwon. Prawit didn't attend the event.
Anucha's school friends said their classmate was quiet and excelled at boxing, the sport he loved.
A draft amendment to the Boxing Act, banning children under 12 from fighting and forcing teenagers to wear protective headgear during fights, is currently under consideration by Cabinet.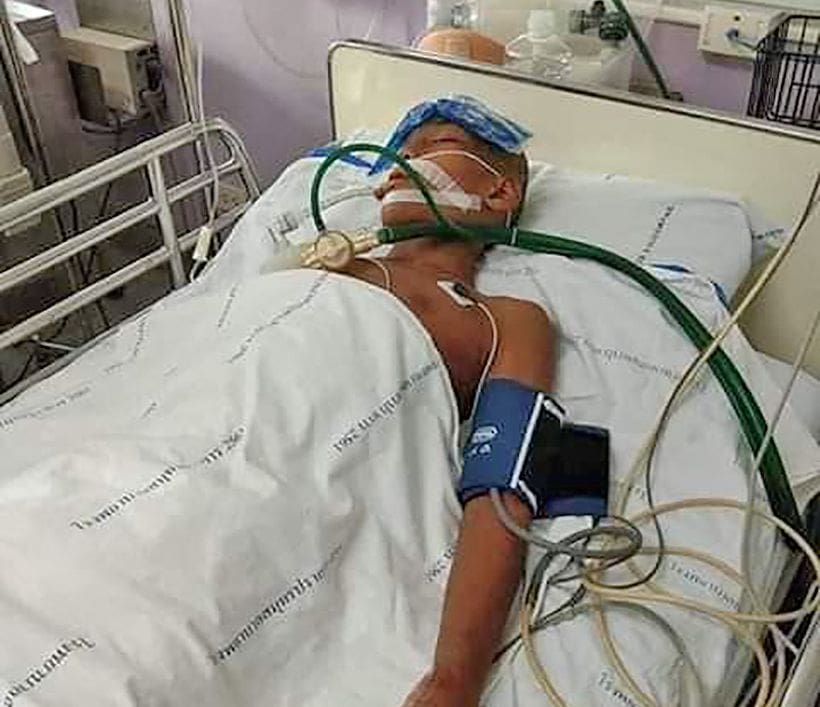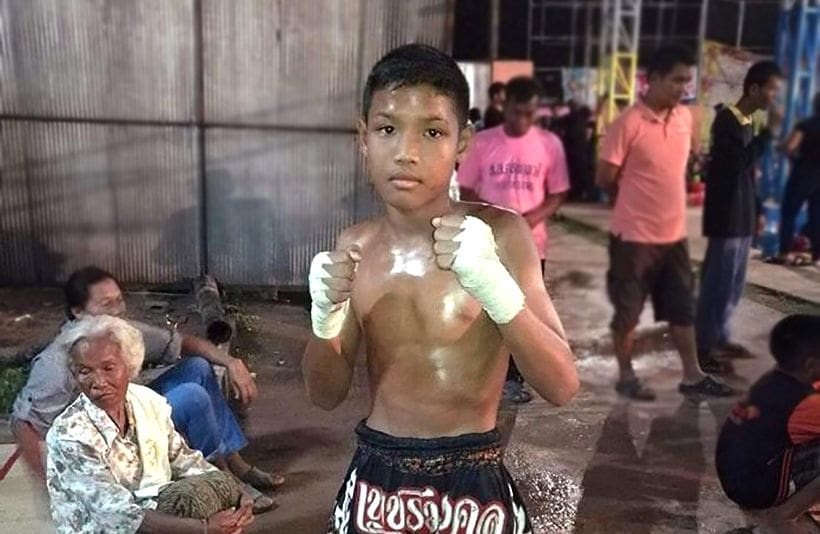 New additions to the Thailand Michelin foodie guide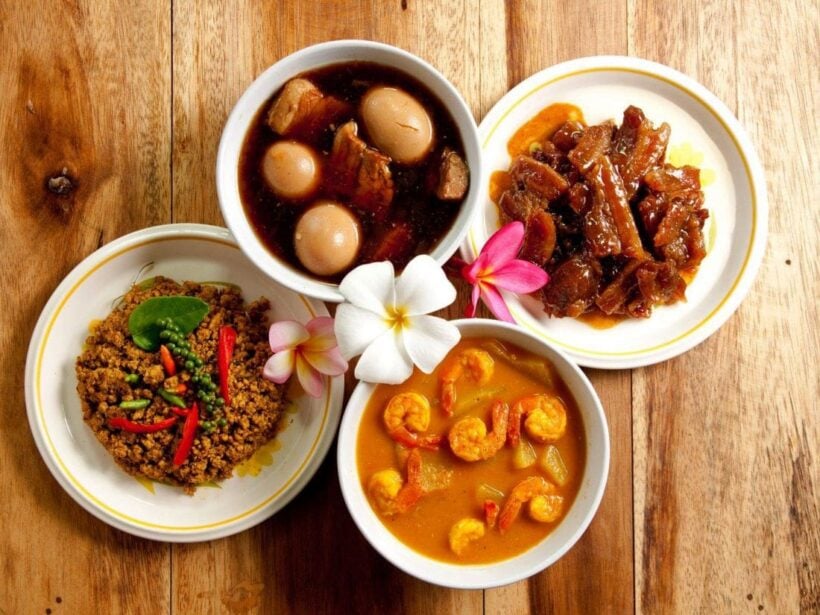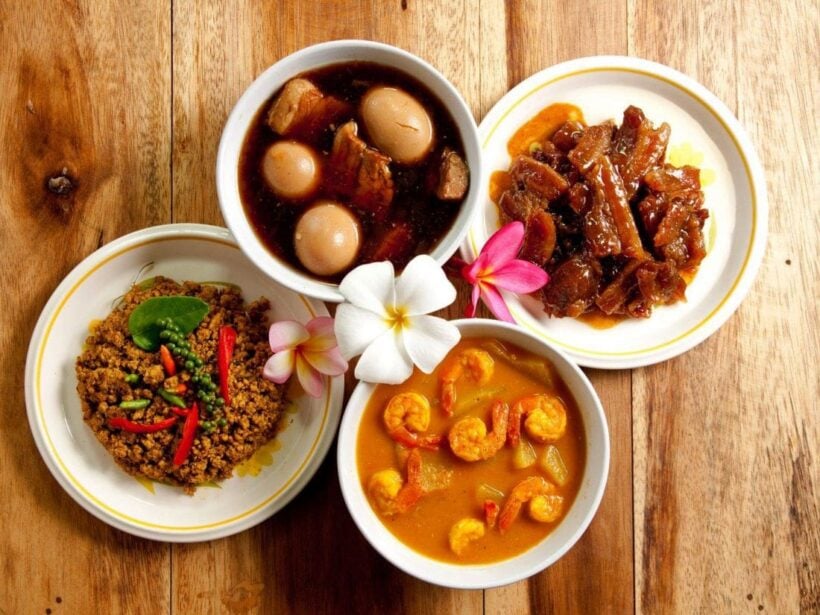 by Khetsirin Pholdhampalit
Thai street food eatery Jay Fai has retained its one Michelin star for the second consecutive year and the legendary Thai restaurant Methavalai Sorndaeng is among the new 10 additions to have been awarded one star, according to the announcement of eateries making it the second edition of Michelin Guide Bangkok.
No restaurant has achieved the coveted highest three-star rating.

All three two-starred restaurants in the inaugural edition, namely Gaggan, Le Normandie and Mezzaluna have retained their stars, while Suhring has been upgraded from one to two stars.

The little red guide has been extended to cover the best dining venues in the Southern provinces of Phuket and Phang Nga for its 2019 edition.

However, Pru restaurant in Phuket is the only restaurant in the two Southern provinces to have been awarded one star.

The other 14 restaurants in both cities, such as the famous venues of Raya and Chomchan received Bib Gourmand awards for being 'good value for money'.

In addition to Methavalai Sorndaeng and Pru, other new one-starred additions include Le Du, Gaa, Canvas, R.Haan, Saawan, Sorn, Ruen Panya, and Suan Thip.

Dining venues in Bangkok's neighbouring provinces of Nonthaburi, Pathum Thani, Nakhon Pathom, Samut Sakhon and Samut Prakan are also covered in this new edition.

ORIGINAL STORY: The Nation