Faulty warning systems worries locals – Phuket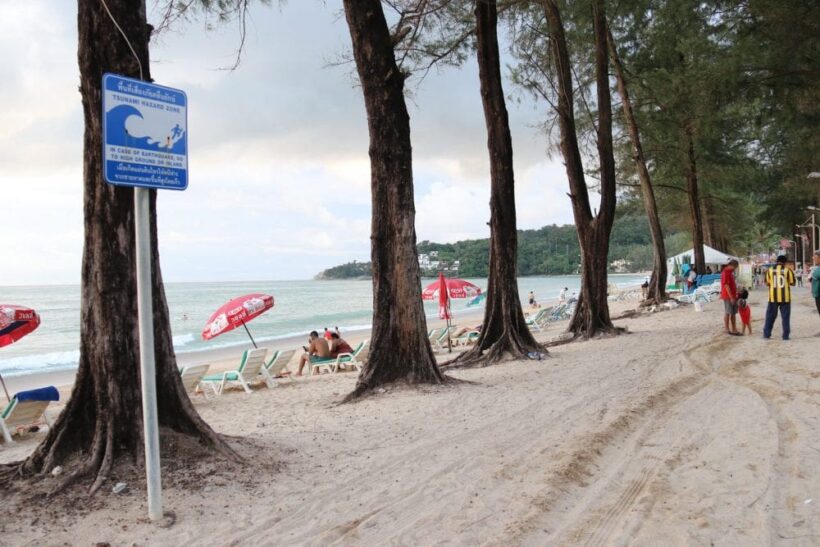 Since the deadly tsunami struck Phuket in 2004, local people have trained their ears to listen to any alerts from the local warning towers only to learn that the system does not work properly.
"I don't have much confidence in the warning towers system," Kantima Datthuyawat, a masseuse on the Kamala Beach in Phuket province, lamented.
She said she always paid close attention to warning sounds from a nearby tower but she was usually disappointed.
"Sometimes, the sound volume is so low that it's buried in the sound of waves," Kantima said. "And sometimes, the sound from the tower intermittently is lost."
She urged authorities to check the warning tower to boost public confidence in the early-warning system so that lives could be saved when disaster strikes.
Fears of a tsunami are growing among the people in Phuket after a seismic wave recently wreaked havoc in Indonesia, killing over 1,500 people.
In Thailand's Phuket province, 19 warning towers were erected after tidal waves hit the country in 2004. At present, the towers' early-warning systems are tested every Wednesday.
"I have been following the testing all along. So, I can tell that the system has problems," said Yeehad Dendayong, a beach-bed provider.
He said authorities should not take these problems lightly because Kamala beach – where he works – attracts many tourists.
"If something happens and the sirens are too low to hear, these tourists may not be able to escape in time," Yeehad said.
Apichai Mohammad, a former Public Health official, said when the towers were first erected their system seemed to work fine.
"In the past, the towers sent out a clear and loud sound, loud enough for the whole village to hear," he said. But these days, the sound from the tower was hardly audible.
"The sound volume is about 10 per cent," he said.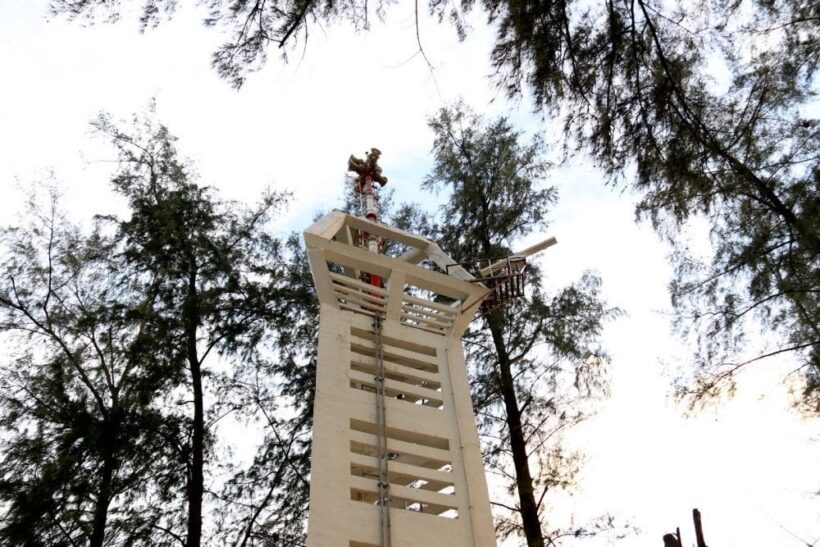 SOURCE: The Nation


Read more headlines, reports & breaking news in Phuket. Or catch up on your Thailand news.
Immigration police interview Phuket's 'seasteader'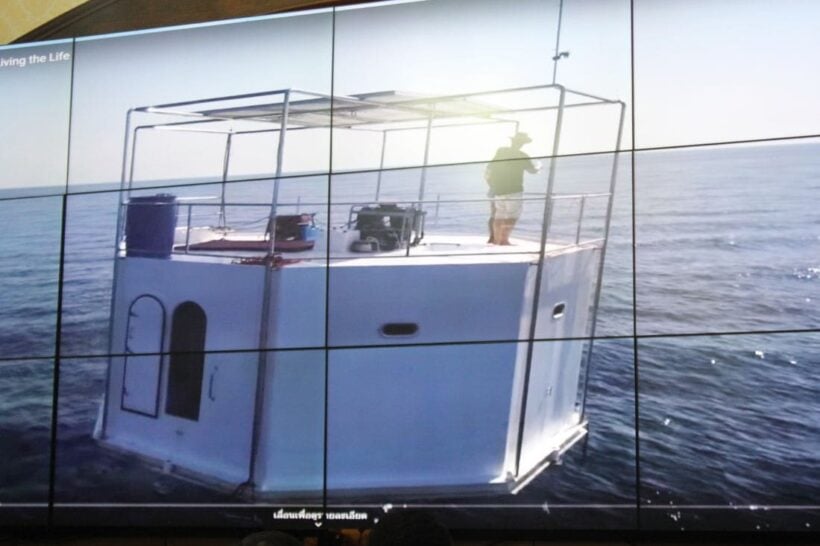 Immigration police says they've have questioned the American bitcoin investor who was involved in the setting up of the "seasteading" structure off the coast of Phuket and is facing criminal charges related to the waterborne homestead.
Chad Andrew Elwartowski and his Thai girlfriend, Suprenee Thepdet (aka Nadia Summergirl), launched their seastead project on February 2 off the coast of Phuket along with the company 'Ocean Builders'.
The structure is located to the south east of Koh Racha Yai, approximately 22 kilometres from the mainland. The Royal Thai Navy and Phuket Maritime personnel boarded the structure last Sunday insisting it violates the law and poses a navigational hazard.
Elwartowski posted on his Facebook on Tuesday that he and his partner were in hiding and feared for their lives, as they were being hunted down by the authorities. He later deleted the post.
On Wednesday, Immigration police revoked his visa and put him on a blacklist following the legal suit.
Meanwhile the The US Embassy in Bangkok says they're providing consular assistance to Mr Elwartowski who is  accused of violating Thailand's sovereignty by building the structure off the coast of Phuket.
"The Embassy is providing all appropriate assistance and understands Elwartowski has engaged an attorney," according to Robert Post, the US Embassy Public Affairs Officer.
Meanwhile, Phuket deputy governor Supoj Rotreuang Na Nongkhai was preparing information to present to the embassy if it required a further explanation.
While Elwartowski has claimed that his waterborne homestead (seastead) is outside Thailand's maritime boundaries, Thai authorities have insisted that its existence violated Article 119 of the Criminal Code because Thailand's territorial rights were disturbed.
"The harm was done because they had sent an invitation seeking people to set up [additional] structures and so far 14 people [have shown an] interest to join," he explained.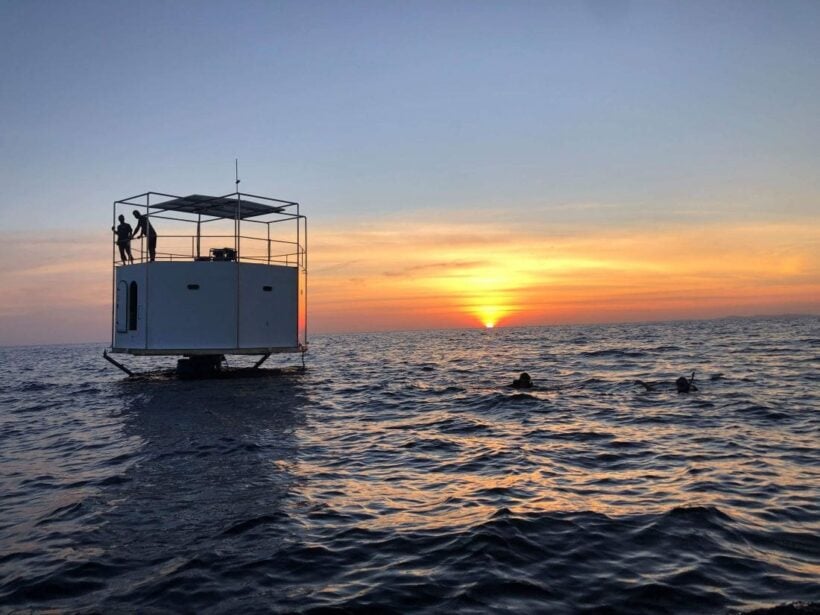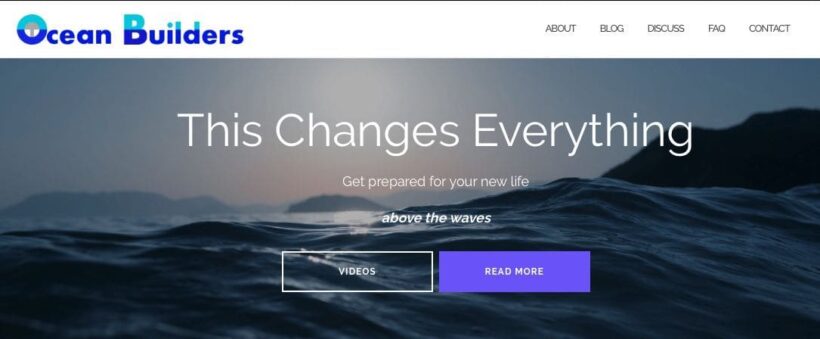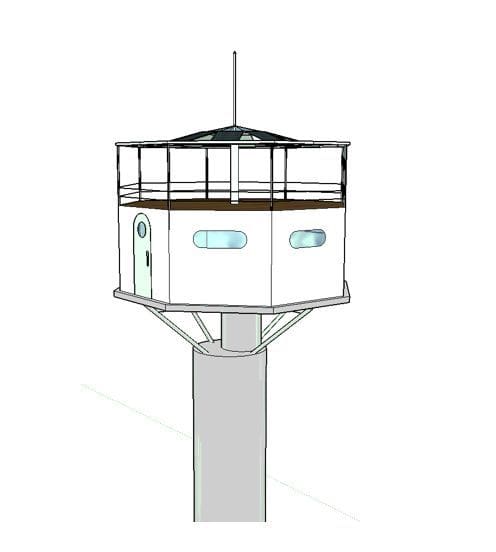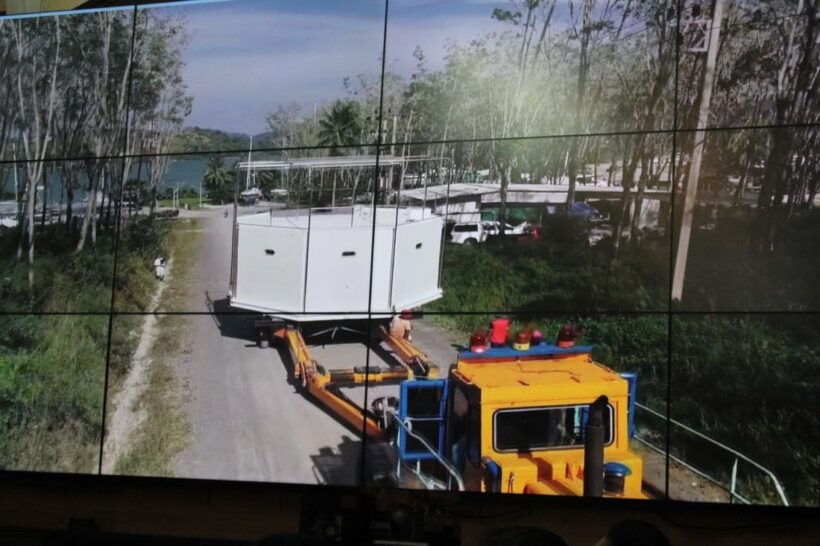 Prawit instructs the Royal Thai Navy to take action against the Seastead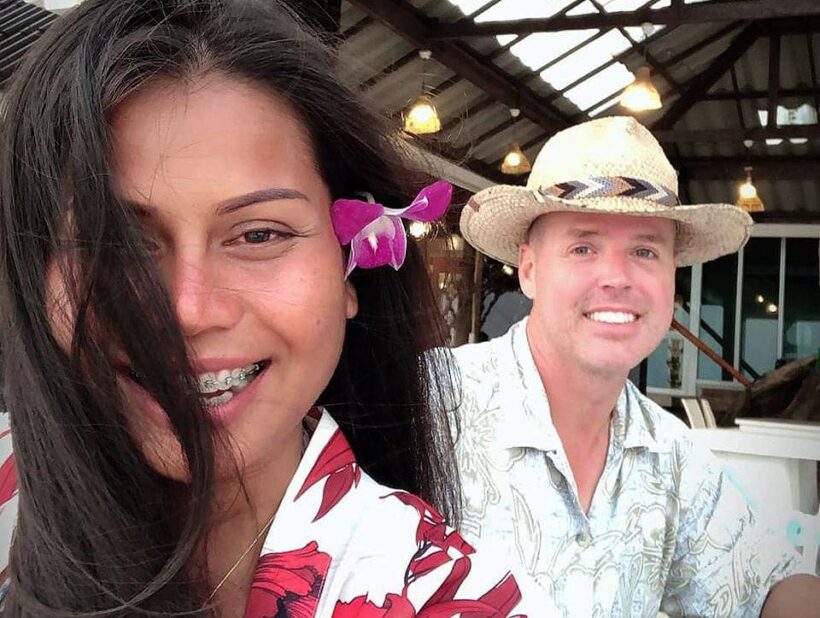 PHOTO: Chad Elwartowski and Nadia 'Summergirl' – in the centre of a Seastead storm
Deputy PM, and Defence Minister, Prawit Wongsuwan has ordered the Royal Thai Navy and security agencies to take action against the planned seasteading settlement on the Andaman Sea off Phuket "in accordance with international standards of practice and to ensure the protection of Thai natural resources."
American Chad Andrew Elwartowski and his Thai wife, Nadia 'Summergirl', had, along with 'Ocean Builders' erected a 'seastead' as part of his ambitious plan to build a sovereign seasteading settlement on the high seas about 22.2 km south- east from Phuket's Racha Island.
Thai authorities, however, say the structure will block a shipping lane and deemed the project a "threat to national security", prompting the Thai Immigration Bureau to revoke the non-immigrant visa of the Detroit resident and add his name to a blacklist as police search for the couple.
Defence Ministry spokesman Lt-Gen Kongcheep Tantravanich says that General Prawit, in his capacity as Defence Minister, will consult the law to determine whether the sovereign seasteading community, planned by the Ocean Builders Company, constitutes a violation of Thai law regarding natural resources protection because the project is located in Thailand's exclusive economic zone.
Thai PBS has incorrectly named the man's nationality as French. Mr Elwartowski is American.
More information about the Seastead project and 'Ocean Builders' HERE.

Give your stretch marks a makeover – the tattoo solution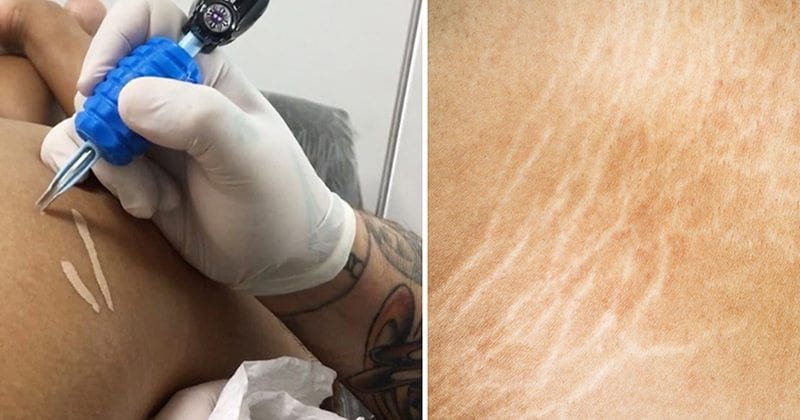 Stretch marks, we've all seen them and many of us have a few. Both men and women can be affected. But Inked In Asia has a possible solution.
Stretch marks are a natural indication that your body is growing and changing. It can be said that it's your body's way of 'celebrating' your growth – many would disagree.
They are part of many people's lives so why not turn them into works of art with a stretch mark tattoo. Stretch marks are nothing to be ashamed of so let's give them a tattoo make-over.
When elastin fibers and collagen tear during weight gain, pregnancy or even puberty, the skin's color and texture is damaged forever. Stretch marks can fade from when they first appear, but they might leave behind mildly indented streaks that won't return to the original smooth skin.
Some treatments and creams can help by improving the colour of the stretch marks or promoting collagen growth, but there is no true way to get rid of these unsightly blemishes. Trying to get damaged skin to fill out and return to its original colour is very difficult, even for the best dermatologist.
A new trend is the covering up stretch marks with tattoos. Now a normal 'cover up tattoo' consists of going over an existing tattoo with new ink, adding or completely changing the original tattoo.
But there's another solution to those that want a more subtle approach which can be used to disguise some stretch marks.
The technique of matching the skins natural tone by mixing tattoo ink, is more of an art than a scientific process. People's skin has a dynamic range of colours from reds, yellows, browns and greys and getting the exact tone needs expert evaluation and technique. The tattooing then begins, hiding and disguising stretch marks and giving confidence back to clients.
Click HERE to contact Inked In Asia's Tattoo Studio to arrange a FREE consultation appointment and discuss your stretch mark tattoo make-over.