Boat and 'life jackets' not fit-for-purpose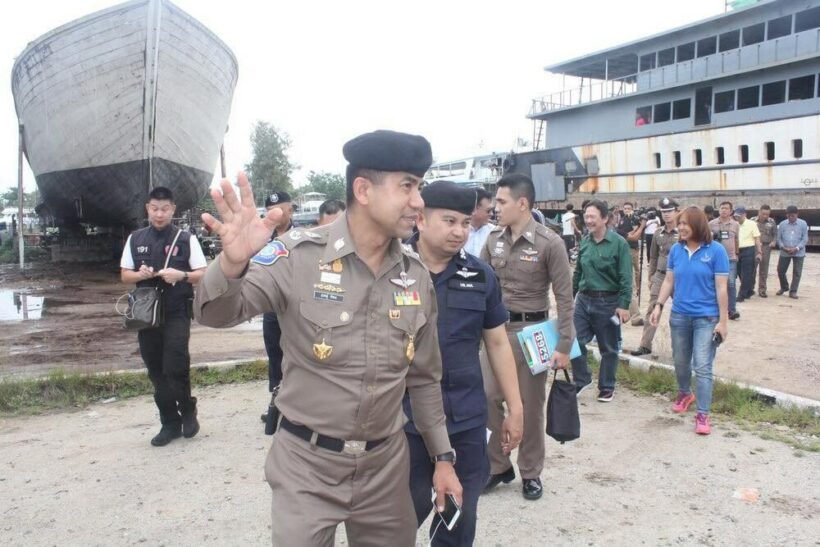 The Tourist Police Bureau have revealed that the 'Phoenix' was not 'fit for purpose' for operations in the seas off Phuket whilst the buoyancy aids that were provided for passengers didn't reach the minimum standards required for safety vests.
In the latest zero-dollar tour investigation, linked to the two boats and last Thursday's boat sinkings, tourist police seized 21 non-standard buoyancy aids at an office believed to be used as the operations centre for the boat tours involved with 'Phoenix'.
Tourist Police Deputy Commander Maj Gen Surachate Hakparn says, "Yesterday we went to Tanawat shipyard in Rassada where the 'Phoenix' boat was constructed. We have found that another twin boat of 'Phoenix', with the same blue prints, is currently being prepared and was constructed here too. The other boat has already been moved to another area after 70% of its construction has been completed."
"A boat engineer and consultant has analysed the plans for the vessels and determined that the 'Phoenix' design has inherent problems."
"The design seems to have many flaws. The boat should not take to sea with many passengers. The most important thing is the engine door design at the lower level of the boat. When sea water got into the boat the boat engine would be flooded and would stop working."
"We have also found that the 'life jackets' do not reach the International Standard. Those 'life jackets' were made at a manufacturing company in Lop Buri, 150 kilometres northeast of Bangkok, but the jackets are labelled that they were made in Nakhon Ratchasima. We are now working with the Office of the Consumer Protection Board (OCPB) to find out more about these jackets."
"We want to tell Thai people who have acted as nominees for foreigners to stop doing this. Relevant officers and I are collecting evidence to take the highest level of legal action against these offenders. I am sure that there are many businesses working as nominee."
"After the boat has been recovered, I will return to clear these nominee issues. If any government office is found to be involved with the boats and their ability to be used to take tours in Phuket, legal action will be taken against them.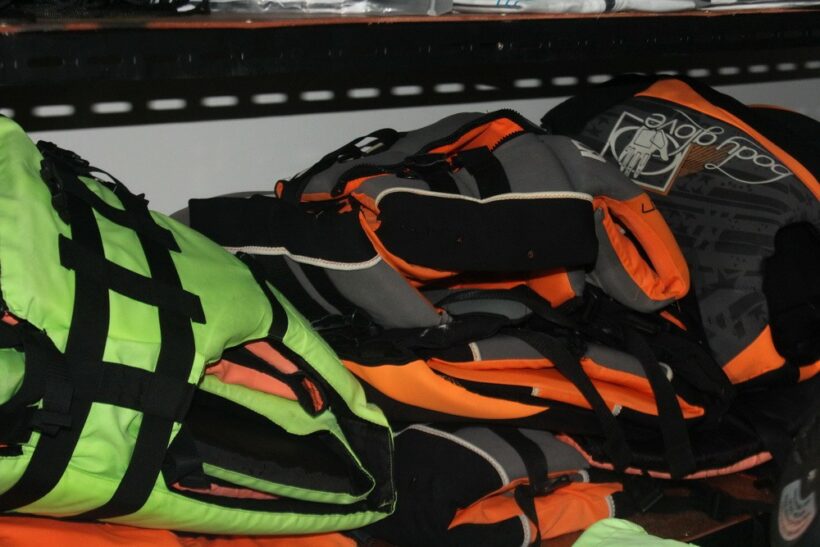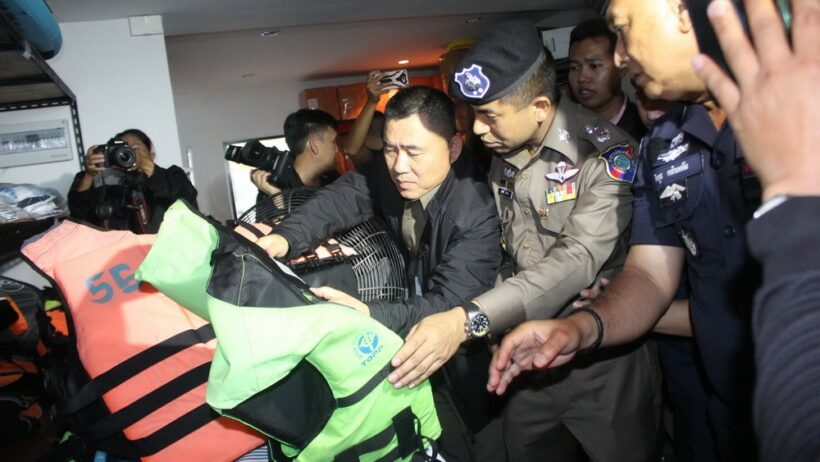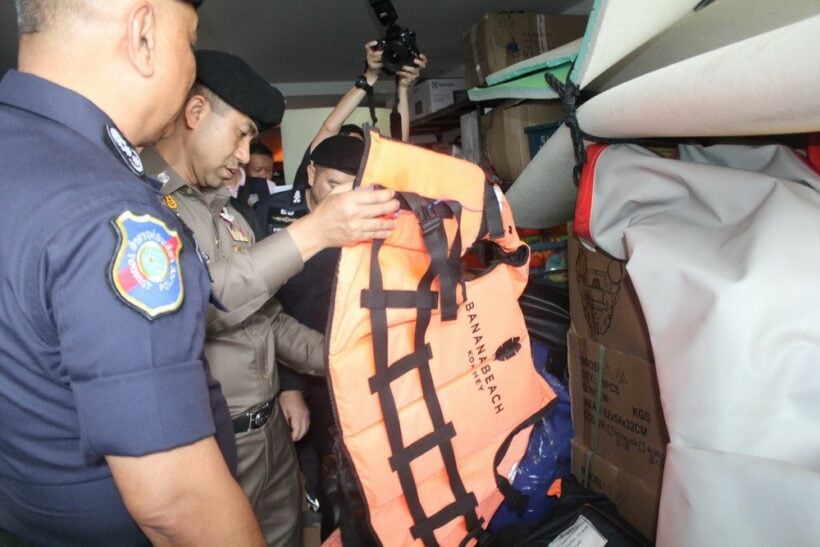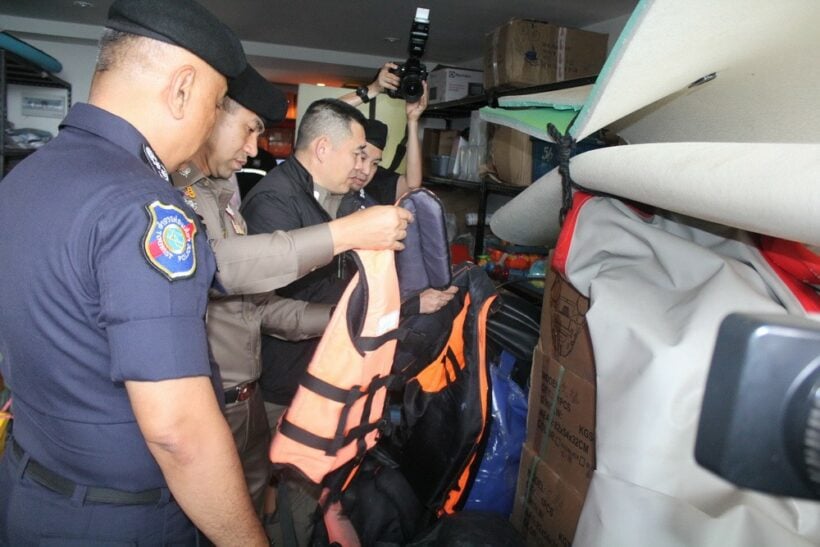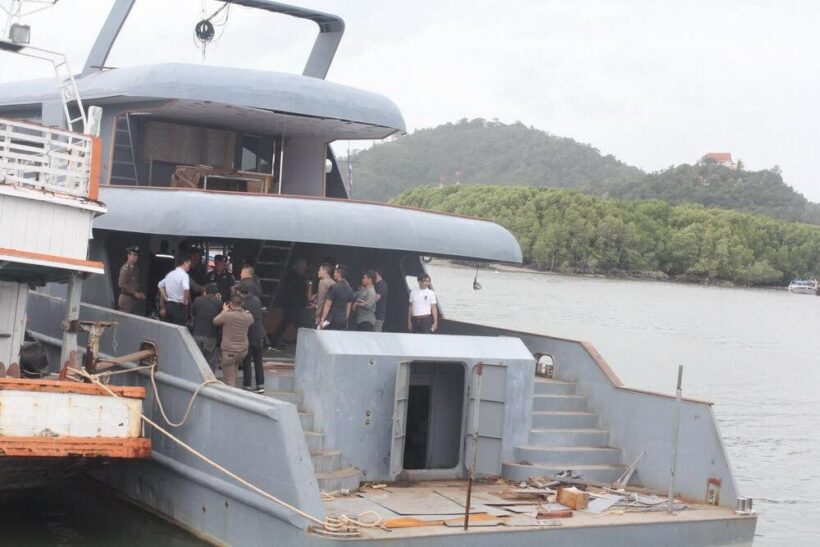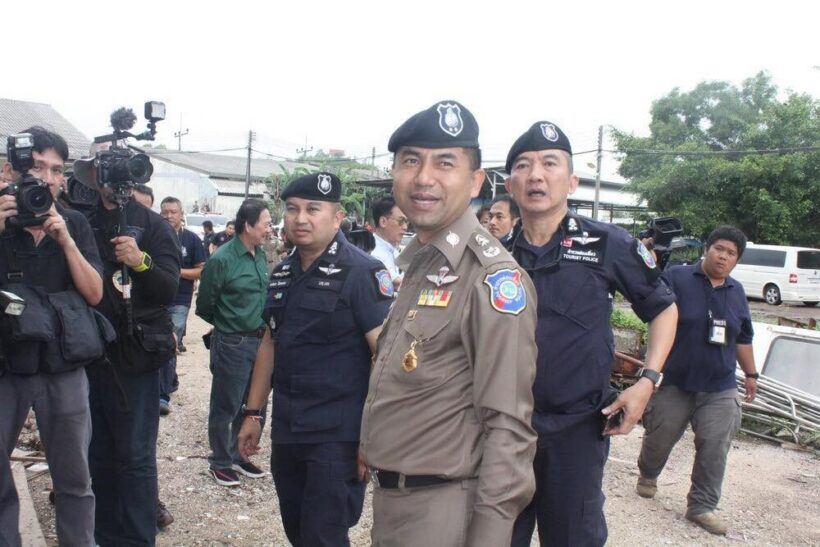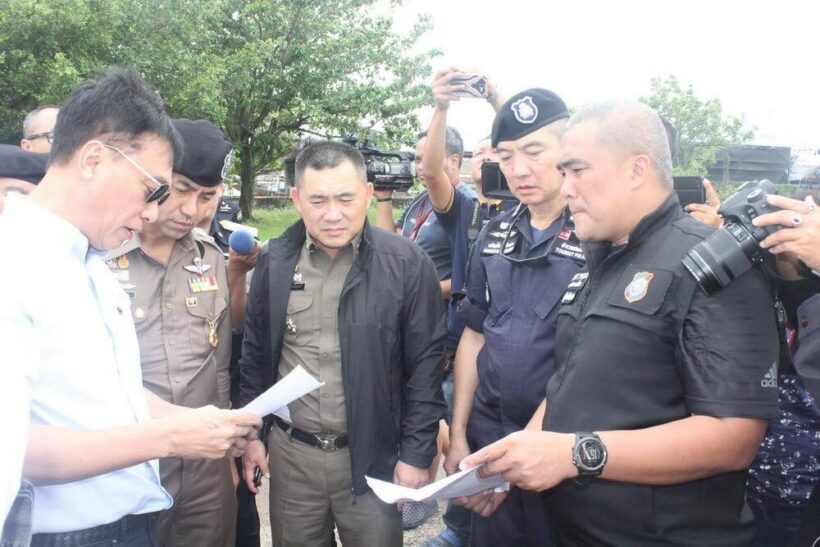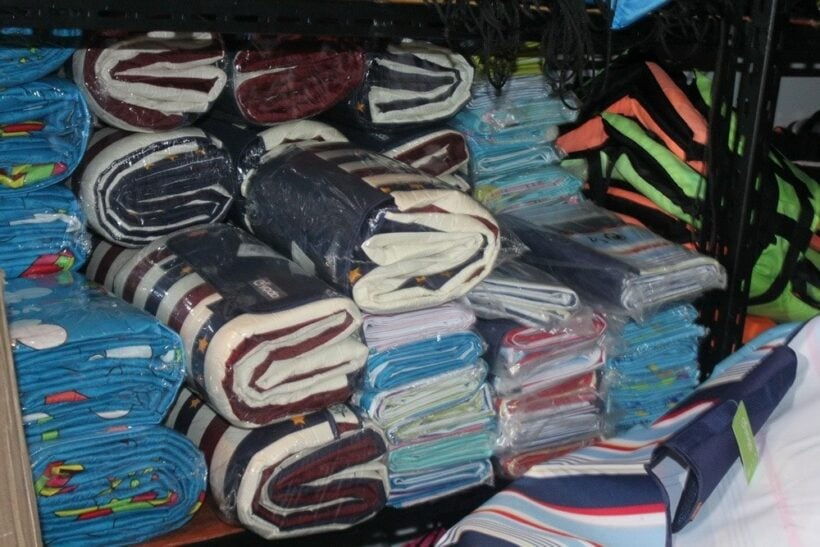 - Kritsada Mueanhawong
Singapore Airlines back on top. Thai Airways in 10th place.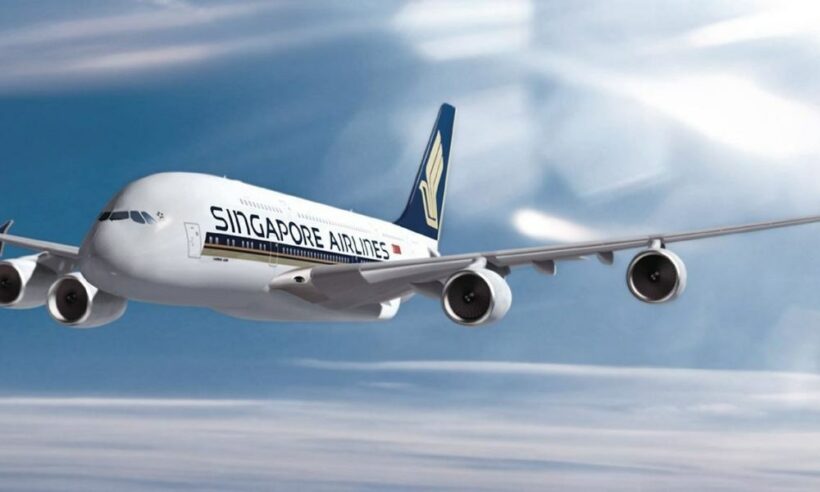 PHOTO: Flyer Talk
Singapore Airlines is back on top after a decade held out of the top airline position by middle-eastern competition. It's their fourth win since the Skytrax World Airline awards started back in 2001.
The island nation's national carrier was named Airline of the Year at the 2018 Skytrax World Airline awards. Singapore Airlines was last top of the list in 2008. This year it forced out last year's top honours winner, Qatar Airways, into second place.
Yeoh Phee Teik, Singapore Airlines's senior vice president of customer experience, said "We're very ecstatic."
The airline  also claimed best airline in Asia, best first class and best first class seat.
Asian airlines made a return to the winner's list this year with ANA All Nippon Airways receiving third place, Taiwan's EVA Air in 5th position, Cathay Pacific in 6th, Hainan Airlines in 7th, Garuda Airlines in 9th (an extraordinary achievement considering their reputation only a decade ago) and Thai Airways in 10th place.
Singapore's victory marked a resurgence in Asian carriers in the annual UK-based aviation industry review. Skytrax began its awards in 2001 and is recognised for its fairness due to passengers voting in all categories. Aside from a win by Hong Kong's Cathay Pacific back in 2014, all past seven years have all gone to middle east based airlines.
"We're glad that our work has been recognised and our customers have voted for us to be the world's best," said Yeoh.
Garuda Airlines, which has turned its service around since the early days of Skytrax, when it was banned from flying into European airspace, was presented with the prize for best cabin staff along with its 9th place overall.
Not one US airline picked up a single award.
Locally Air Asia picked up an award for Best low coast airline – Asia, Thai Airways won the award for best airline catering in Economy Class (The Thaiger thinks the voters weren't flying on the same flight when Thaiger experienced the economy class 'food') and Bangkok Ailines won Best Regional Airline – Asia.
The top 10 world's best airlines for 2018
1. Singapore Airlines
2. Qatar Airways
3. ANA All Nippon Airways
4. Emirates
5. EVA Air
6. Cathay Pacific
7. Lufthansa
8. Hainan Airlines
9. Garuda Indonesia
10. Thai Airways
Best airlines by global region
Northern Europe – Finnair
Western Europe – Lufthansa
Eastern Europe – Aeroflot Russian Airlines
Africa – Ethiopian Airlines
Australia / Pacific – Qantas Airlines
Central Asia / India – Air Astana
China – Hainan Airlines
Central America / Caribbean – Copa Airlines
South America – Avianca
North America– Air Canada
Asia – Singapore Airlines
Middle East – Qatar Airways
Europe – Lufthansa
Best low-cost airlines
Africa – Mango
Australia & Pacific – Jetstar Airways
Asia – AirAsia
Central Asia / India – Indigo
China – West Air
South America – Sky Airline
North America – WestJet
Middle East – Flynas
Europe – Norwegian
Best airline catering
Economy – Thai Airways
Premium economy – Aeroflot Russian Airlines
Business – Austrian Airlines
First class – Air France
Best airline seats
Economy – Japan Airlines
Premium economy – Air New Zealand
Business – Qatar Airways
First class – Singapore Airlines
Best regional airlines
Africa – Royal Air Maroc
Asia – Bangkok Airways
South America – Azul Brazilian Airlines
Central Asia / India – Azerbaijan Airlines
Europe – Aegean Airlines
Best airline lounges
First class – Qatar Airways
Airline alliance lounge – Star Alliance Los Angeles
Independent airport lounge – Plaza Premium Heathrow Terminal Two
First class lounge dining – Air France
Airline lounge spa facility – Thai Awards
Best airlines staff service by global region
Africa – South African Airways
Australia / Pacific – Qantas Airways
Central Asia / India – Vistara
China – Hainan Airlines
Central America / Caribbean – Copa Airlines
South America – Azul Brazilian Airlines
Asia – ANA All Nippon Airways
Middle East – Emirates
Europe – Austrian Airlines

Burmese maid returns bag containing $11,000 to tourist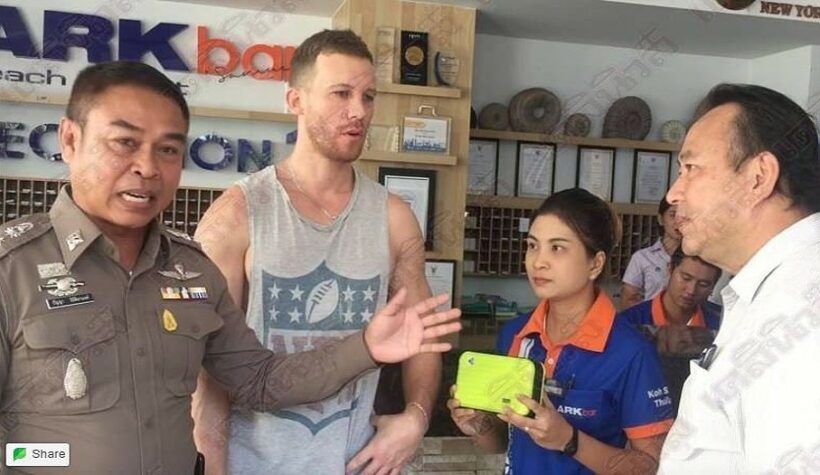 Daily News is reporting that a tourist from the Netherlands has thanked a Burmese maid at his hotel on Koh Samui. 37 year old Sawee Let Mau showed it was not just the Thais who are high up in the honesty stakes.
Sawee found the green bag under some stairs – it contained AUD$ to the tune of 280,000 baht – several years wages for a maid.
Police were called to the Ark Bar Hotel in Chaweng and CCTV was checked before 31 year old Alexander Joseph was confirmed as the rightful owner.
He gave the honest maid $100 as a reward. Daily News praises the maid for helping the tourist image of Thailand.
SOURCE: Daily News
Sangkhla Buri floods declared a disaster zone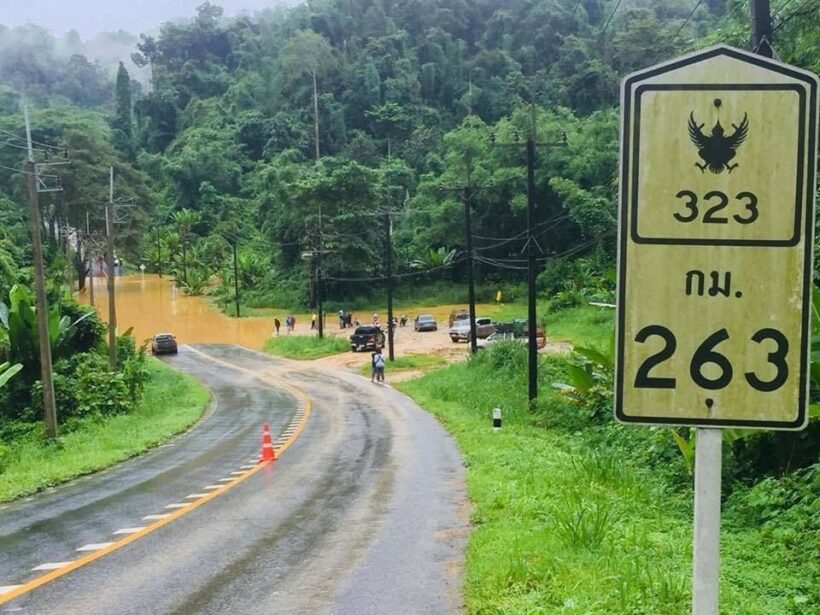 Kanchanaburi Governor Jirasak Phumsawat has declared Sangkhla Buri a flood disaster zone to speed up help to affected villagers.
The governor took the action after seven villages in Tambon Nong Lu and three villages in Tambon Laivo were hit by floods on Friday morning following heavy rains that hit 70 per cent of the district.The disaster-zone declaration allowed the provincial administration to bypass the bureaucratic process to send help and compensation directly to the affected villagers.