Boat and 'life jackets' not fit-for-purpose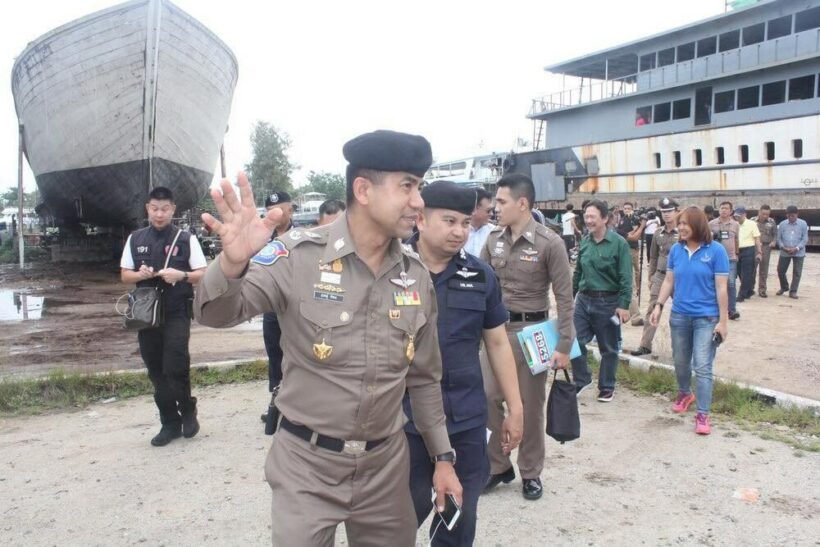 The Tourist Police Bureau have revealed that the 'Phoenix' was not 'fit for purpose' for operations in the seas off Phuket whilst the buoyancy aids that were provided for passengers didn't reach the minimum standards required for safety vests.
In the latest zero-dollar tour investigation, linked to the two boats and last Thursday's boat sinkings, tourist police seized 21 non-standard buoyancy aids at an office believed to be used as the operations centre for the boat tours involved with 'Phoenix'.
Tourist Police Deputy Commander Maj Gen Surachate Hakparn says, "Yesterday we went to Tanawat shipyard in Rassada where the 'Phoenix' boat was constructed. We have found that another twin boat of 'Phoenix', with the same blue prints, is currently being prepared and was constructed here too. The other boat has already been moved to another area after 70% of its construction has been completed."
"A boat engineer and consultant has analysed the plans for the vessels and determined that the 'Phoenix' design has inherent problems."
"The design seems to have many flaws. The boat should not take to sea with many passengers. The most important thing is the engine door design at the lower level of the boat. When sea water got into the boat the boat engine would be flooded and would stop working."
"We have also found that the 'life jackets' do not reach the International Standard. Those 'life jackets' were made at a manufacturing company in Lop Buri, 150 kilometres northeast of Bangkok, but the jackets are labelled that they were made in Nakhon Ratchasima. We are now working with the Office of the Consumer Protection Board (OCPB) to find out more about these jackets."
"We want to tell Thai people who have acted as nominees for foreigners to stop doing this. Relevant officers and I are collecting evidence to take the highest level of legal action against these offenders. I am sure that there are many businesses working as nominee."
"After the boat has been recovered, I will return to clear these nominee issues. If any government office is found to be involved with the boats and their ability to be used to take tours in Phuket, legal action will be taken against them.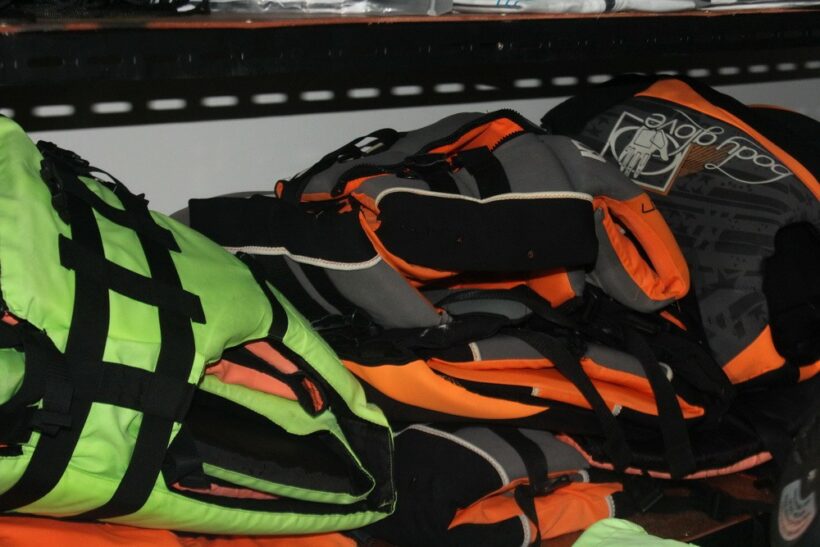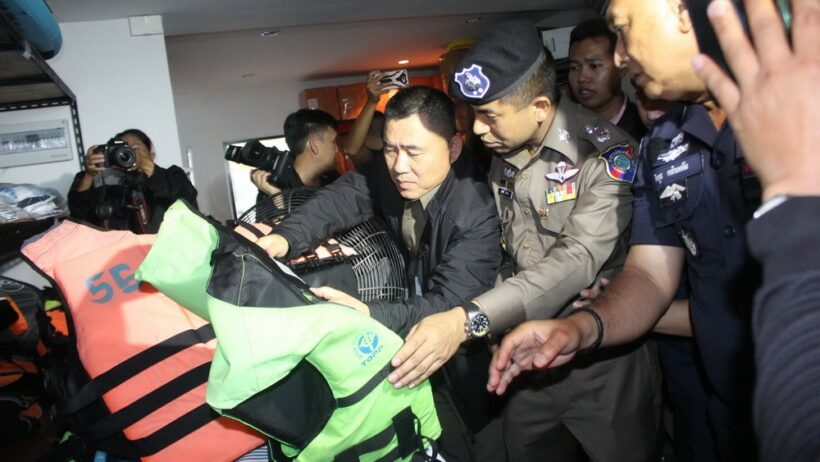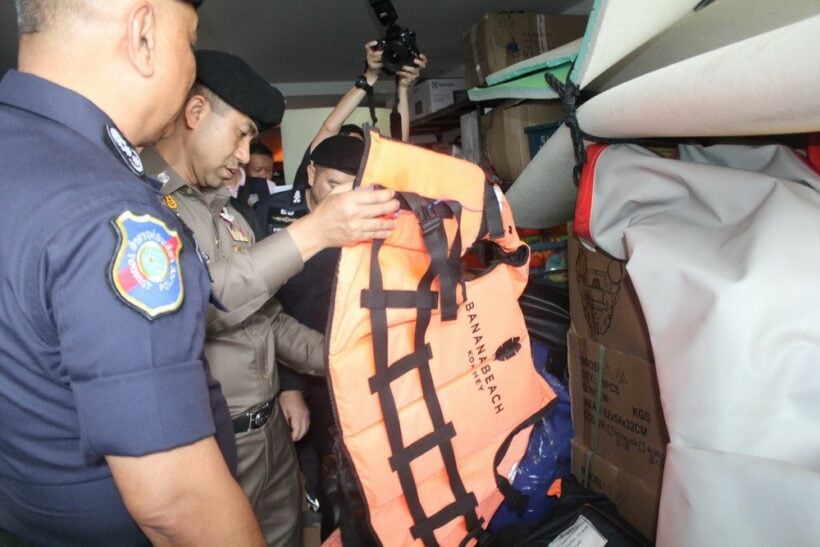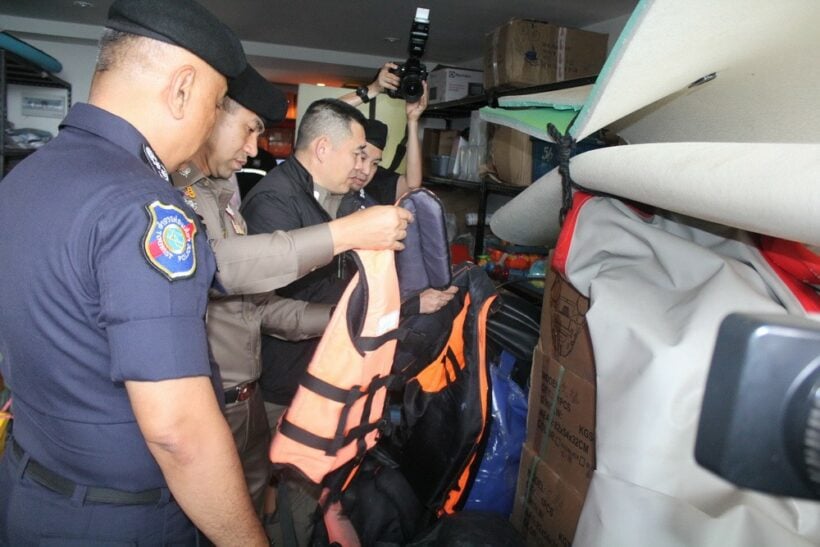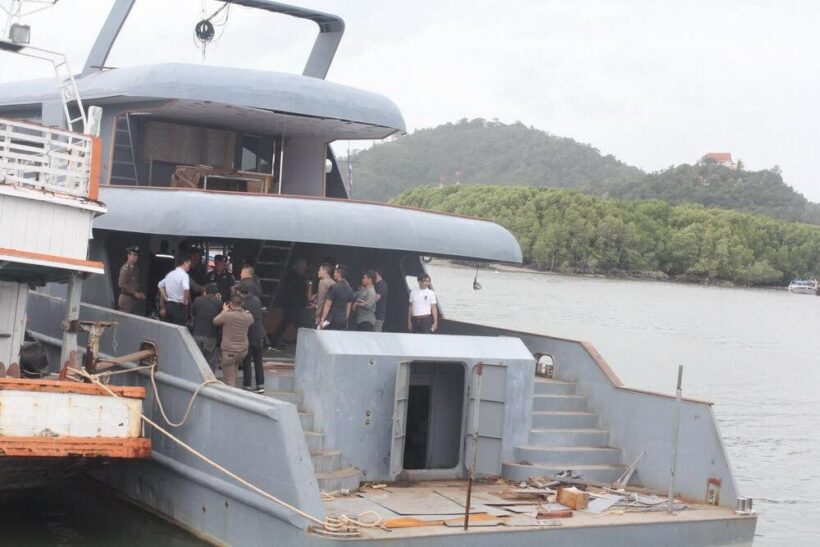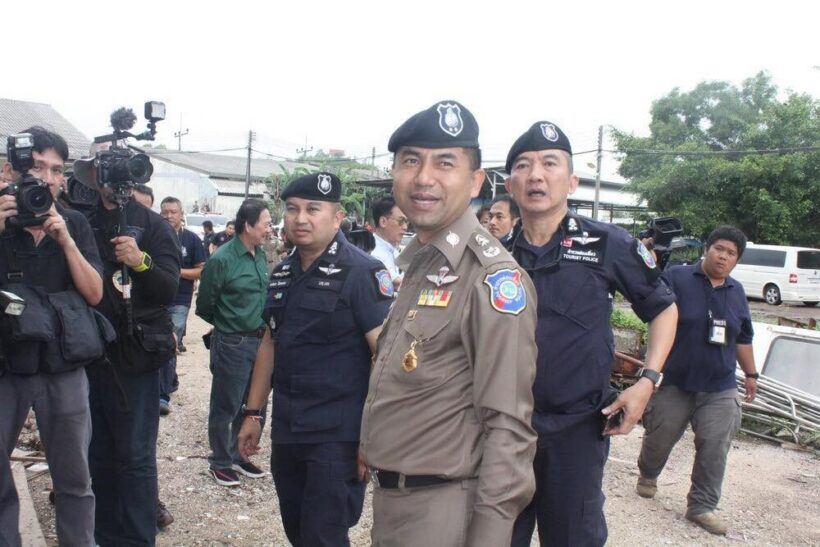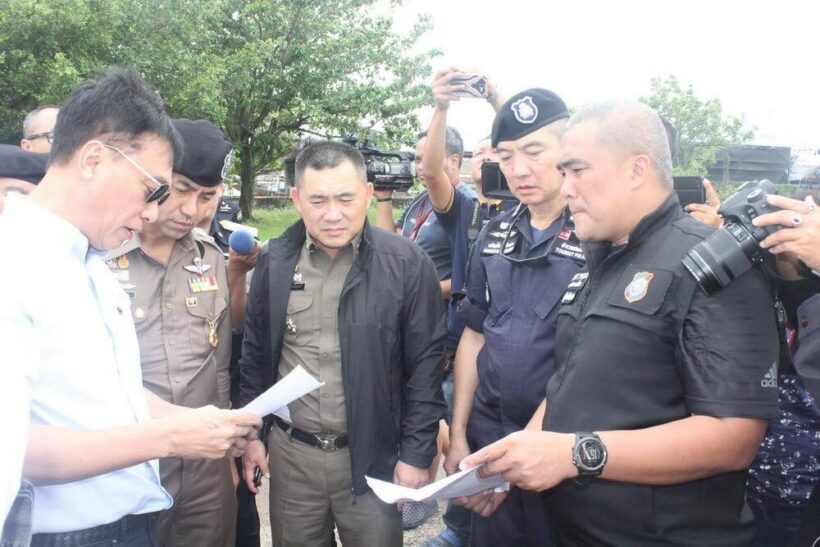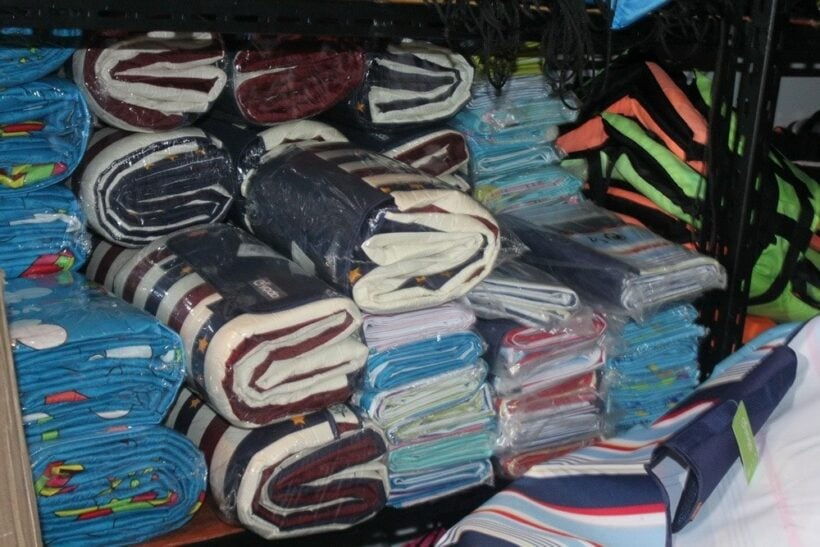 Read more headlines, reports & breaking news in Phuket. Or catch up on your Thailand news.
Police investigate motorbike hoons in Patong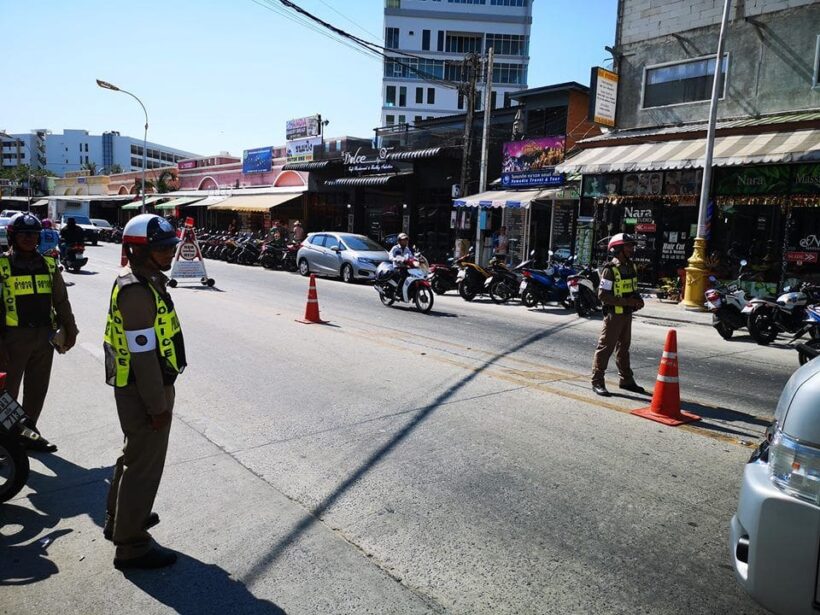 PHOTOS: Patong Police
Patong Police are investigating alleged foreign motorbike racing gangs in Patong after a viral video clip in local social media.
The Patong Police report that the clip of tourists who have been driving their motorbikes at high speed around the streets of Patong has been very popular and provided them with a lot of information about the locations, the bikes and the riders.
Police are now investigating the incident to find the people on the bikes so they can charge them and take legal action.
Every month they say there are about 2,000 cases as Patong Police enforce the road rules around the tourist town. Patong Traffic Police say they are strictly enforcing traffic rules to prevent road accidents and protect tourists.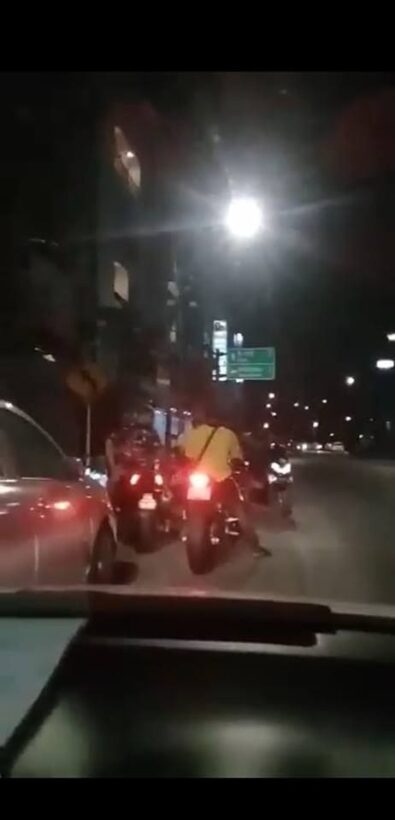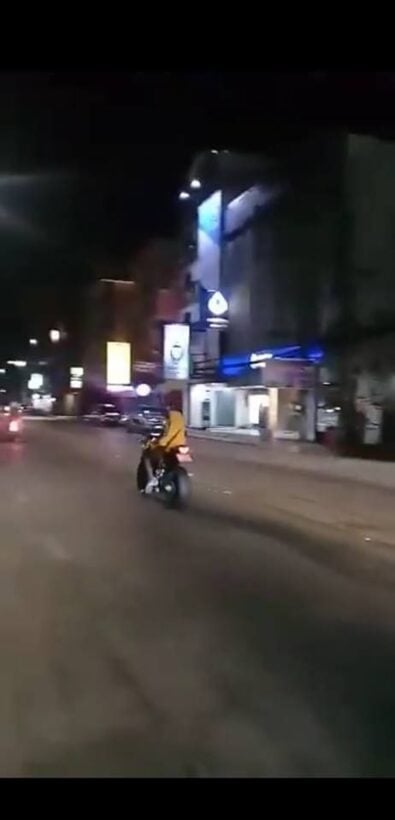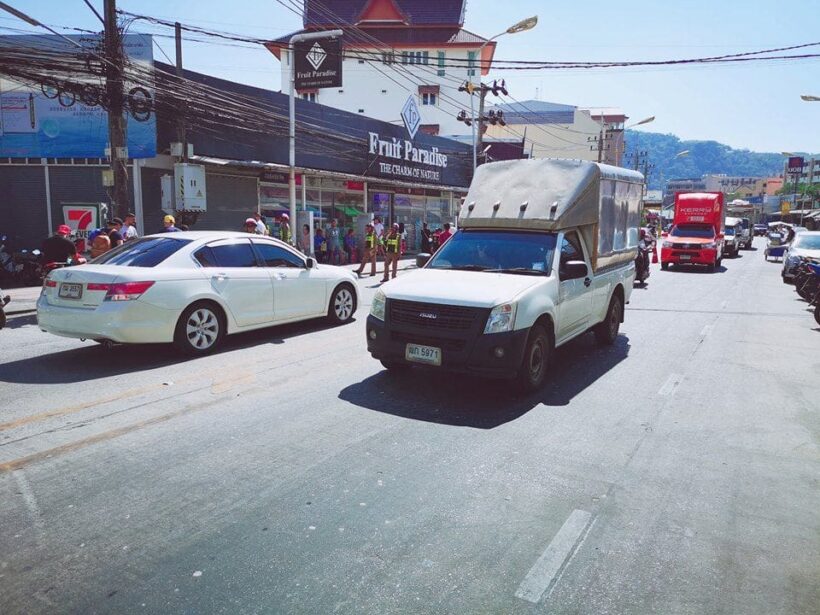 Thailand will swelter through searing temperatures this summer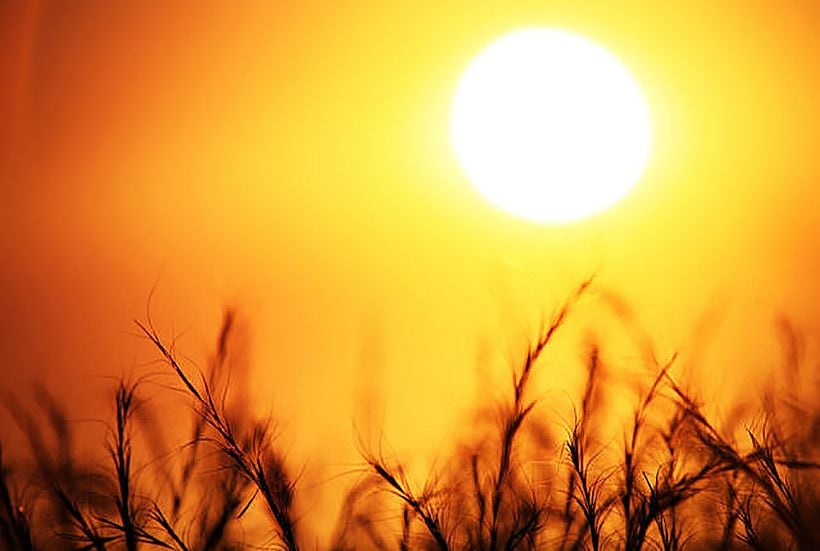 Temperatures in Thailand this summer is forecast to be 1-2 degrees Celsius warmer than last year. The announcement comes from the Thai Meteorological Department director-general Phuwiang Prakammin.
And it's predicted to hit 42-43C in seven provinces in northern Thailand.
In Thailand summer, as a regional season, is listed as running between February 21 to mid-May.
Phuwiang says daytime temperatures in March and April will hit 40C in much of the North, Northeast, Central and Eastern regions. But he doesn't foresee the record set on April 28, 2016, when Mae Hong Son, on the north-western border sweltered at 44.6C, being broken.
"But Mae Hong Son is one of the seven provinces forecast to reach 42-43C this year, the others being Lampang, Uttaradit, Sukhothai, Tak, Nakhon Sawan and Kanchanaburi."
"In southern regions, the maximum temperature will be 38-39C in Prachuap Khiri Khan, Surat Thani, Nakhon Si Thammarat, Yala, Krabi, Trang and Satun, accompanied by occasional rain and waves at sea up to a metre high."
"Rain will increase towards the end of April (the traditional start to the country's wet season is Songkran which is on April 13 each year), and waves will be up to three metres high."
"The weather in Pattaya in Chon Buri will match that of the South, with a maximum temperature of 35-37C in April."
"Self-myofascial release" – what is foam rolling?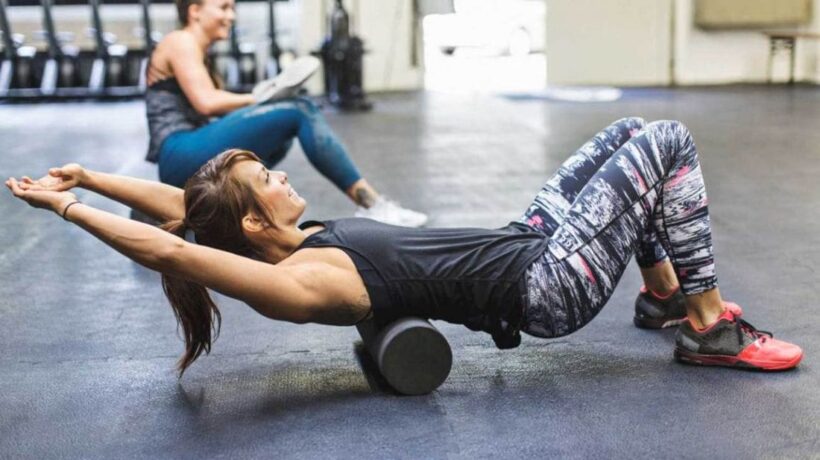 by Krix Luther
The word is out about self-myofascial release – foam rolling – and, no, Thailand people, this doesn't have to do with a 'soapy' or 'happy-endings'.
So what is foam rolling you ask? Well, it was once a secretive technique used by professional coaches and therapists but has become a regular practice for people across the spectrum of all fitness levels.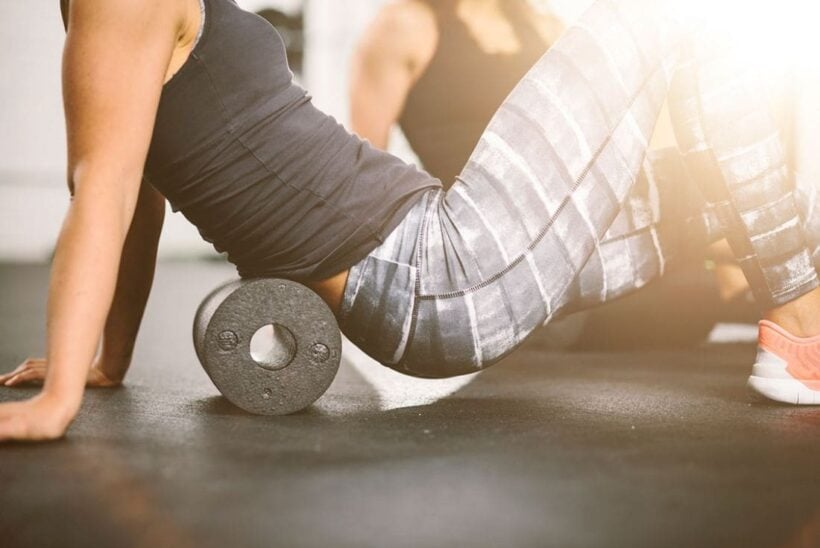 Self-myofascial release is just a fancy term for a technique of self-massage that helps deal with muscle tightness and trigger points.
With a massage parlour never being farther than a kilometre away, and decent one-hour massage costing you less than 500 baht, it might be difficult to see the point of learning the technique – which would explain why I always see a bunch of rarely used foam rollers in the corner of Nai Harn Gym in Phuket (one of the places I work).
Nonetheless, the understanding of your body and muscle structures that comes with practising the technique can offer many benefits.
Increases flexibility and range of motion
Improves blood circulation
Prevents chances of DOMS
Reduces post-workout stress
Helps with post-workout cooldown
Reduces recovery time
Prevents training-related injuries
Reduces chances of overtraining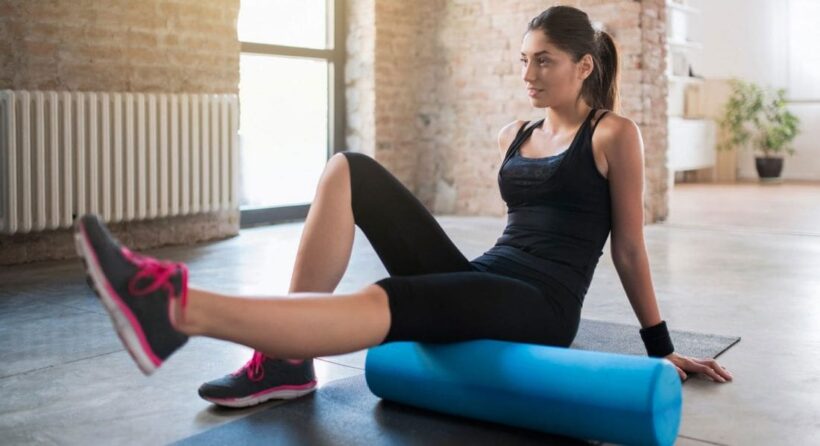 The practice can be done with a foam roller, lacrosse ball, Theracane or your own hands by simply applying pressure to specific points on your body, aiding in the recovery of muscles and assisting in returning them to normal function. We can think of 'normal function' as when your muscles are elastic, healthy and ready to perform at a moment's notice.
Foam rolling after a workout will provide deep compression that will help relax tight muscles and adhesions (fibrous bands) between muscle layers and their surroundings. The benefits of foam rolling are outstanding, in addition to increasing blood flow, which will speed up muscle recovery. Foam rolling can be used for a variety of corrective bodywork.
It can loosen muscles to re-balance posture, re-establish proper movement patterns, enhance performance and help create pain-free movement.
Stretching alone is not always enough when it comes to releasing the tightness, which makes the technique very helpful. Additionally, you are able to feel exactly what is happening and adjust the pressure so that it is uncomfortable, but not unbearable – not always the case when it comes to the toes of your Thai masseuse digging into your back.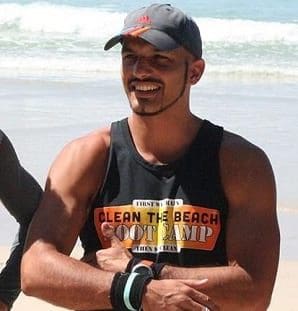 Krix Luther has been a Personal Trainer in Phuket for more than 10 years, he specialises in weight loss, strength & conditioning, TRX and CrossFit. For more information about Krix and his services, visit krixluther.com