Watchdogs rap Thaksin for media fiasco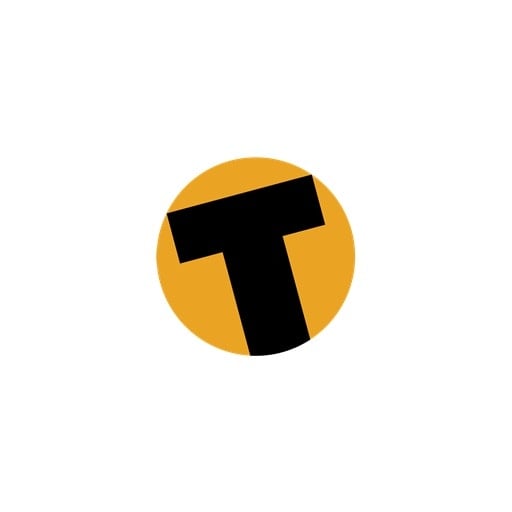 PHUKET (AFP & Gazette reporters): In an address to the Phuket Reporters Club last night, Governor CEO Pongpayome Vasaputi declared his support for freedom of expression in the press. Reporters are not obligated to write only good things about government, he said, noting that criticisms were both "normal" and expected. The governor received a thundering round of applause, apparently in gratitude for the contrast between his views and those of the current government in Bangkok where Thai Prime Minister Thaksin Shinawatra earned sharp rebukes today from two international media watchdogs. The Committee to Protect Journalists (CPJ) and Reporters sans Frontieres (Reporters Without Borders – RSF) urged the prime minister to abandon his campaign against freedom of the press, saying that Thailand's reputation as a strong democracy had been jeopardised by the current series of actions against local and foreign media. They specifically called upon the premier to reverse his administration's decision yesterday to prohibit criticism of the government on either Radio FM 90.5 or UBC Channel 8, both of which receive their content under contract with the Nation News Centre. FM 90.5 is owned by Thailand's defence ministry. "This appears to be the latest in a series of moves designed to stifle the country's free press, one of the cornerstones of Thai democracy," CPJ executive director Ann Cooper said in an open letter. The Nation group said yesterday that it would pull political coverage from its television and radio stations because of harassment and censorship by the government. "There will be no political coverage. If we cannot produce political commentary programs without censorship, then we will not run anything on politics," said Pana Janviroj, editor of The Nation newspaper. "Thailand is becoming a country where freedom of speech is limited to those willing to admire the emperor's clothes," The Nation wrote in an editorial, adding that an "ominous atmosphere" had settled over the country. A series of attacks on its independence "has convinced us that the once-cherished freedom of expression Thailand – something we all have been proud of for years – is no more," it said. The latest clampdowns unleashed a flurry of criticism in both the Thai and English-language media, with senators and other senior officials condemning the moves as "direct intimidation" and "abuse of authority". Today's Bangkok Post, in an editorial titled "And now a word from the censor", lamented the "apparent indifference of Mr Thaksin to the matter of freedom of the press". It went on to note that the Thai Journalists Association wants Thaksin to "declare openly and unequivocally" whether or not his government supports that freedom "as enshrined in the constitution".


Read more headlines, reports & breaking news in Phuket. Or catch up on your Thailand news.
Man found dead in pickup with charcoal burner in Rassada, Phuket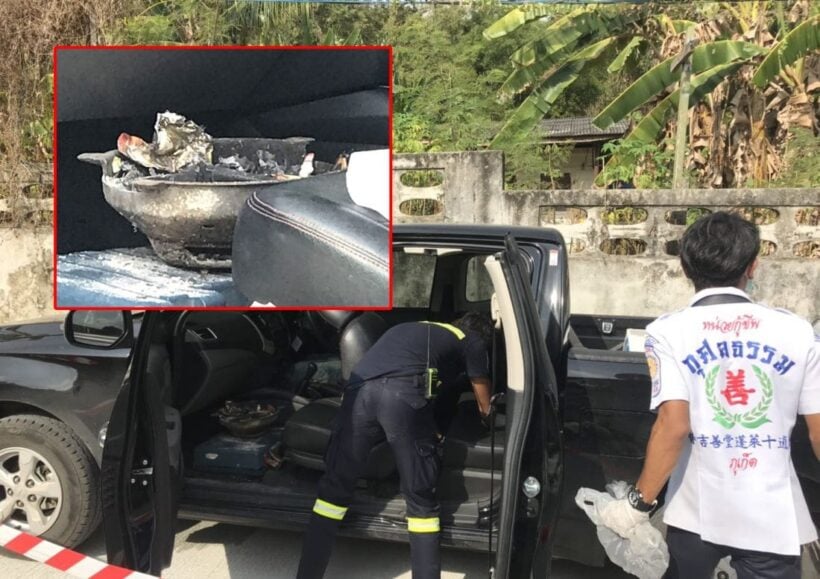 A man has been found dead inside a pickup truck with a coal burner also inside the vehicle in Rassada this morning. Police were notified of the situation in Soi Muen Sri in Rassada.
Police and emergency responders arrived to find the man's body in the parked pickup truck. The man was identified as 28 year old Weerawat Pakdeewirot from Phuket.
A coal burner was also found inside the vehicle. A suicide note addressed to his girlfriend was also found. The letter stated that he was facing financial problems. His body was taken to Vachira Phuket Hospital.
Police says that Mr Weerawat is a CCTV camera and internet contractor. His home was only 50 metres from the scene. Yesterday locals noticed his pickup parked at the scene. Today they saw the pickup in the same location and went to check out the situation.
Police are continuing their investigation.
If you or anyone you know is in emotional distress, please contact the Samaritans of Thailand 24-hour hotline: 02 713 6791 (English), 02 713 6793 (Thai) or the Thai Mental Health Hotline at 1323 (Thai).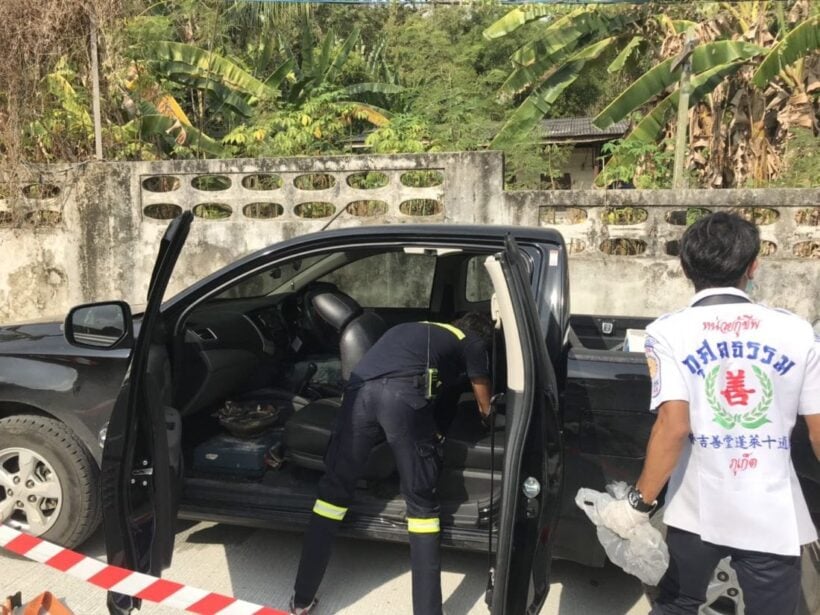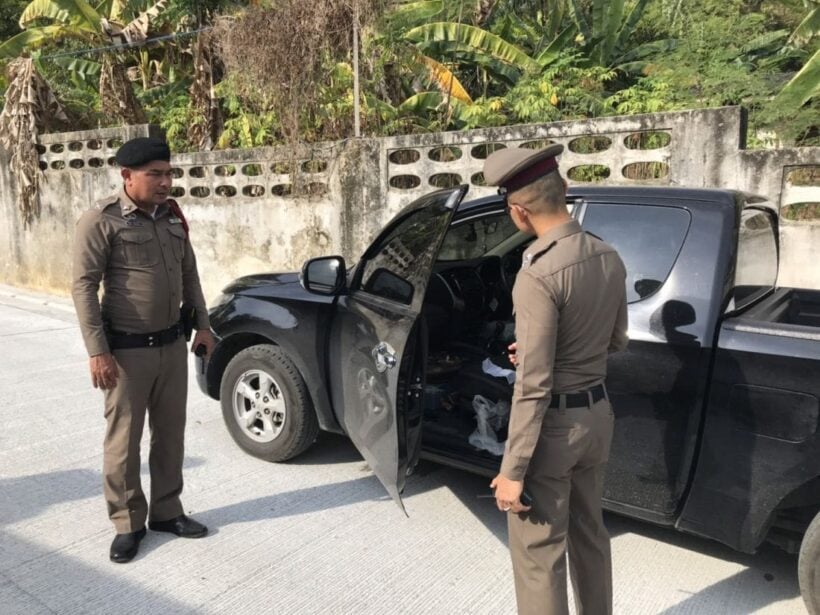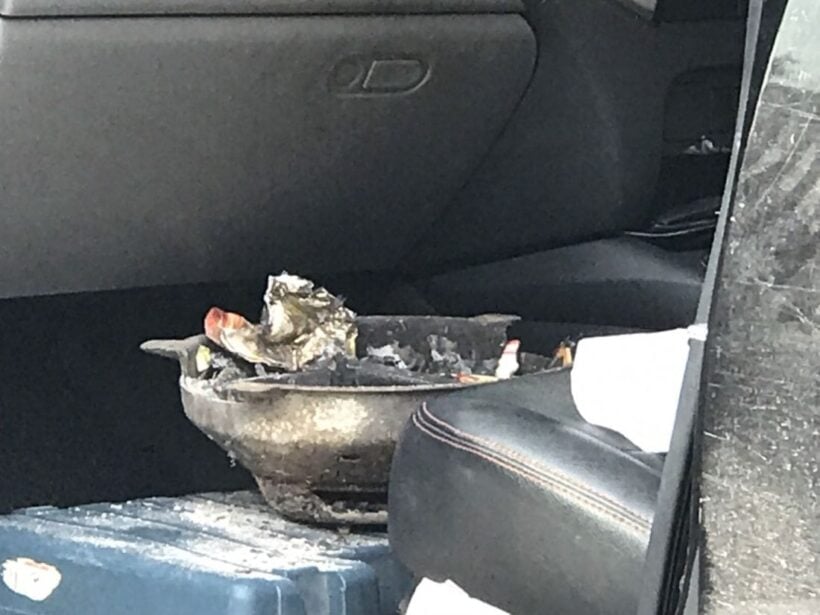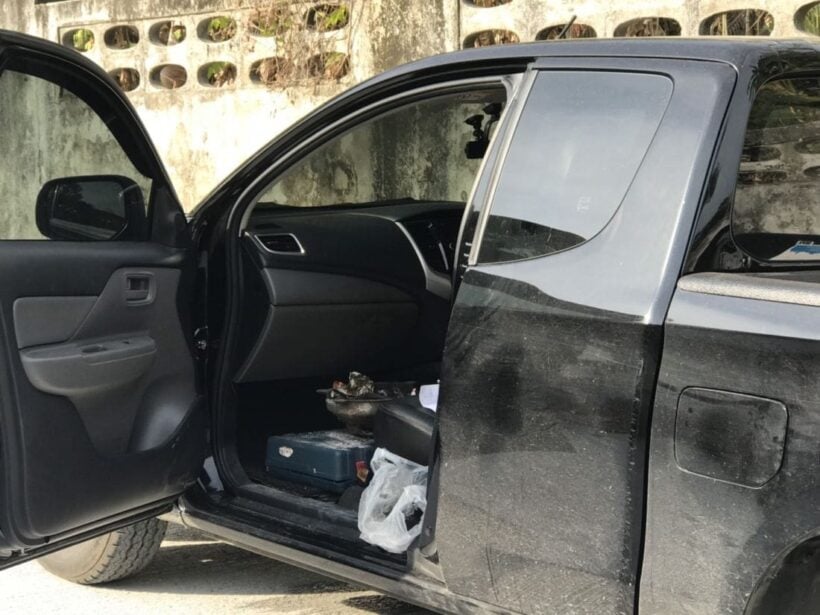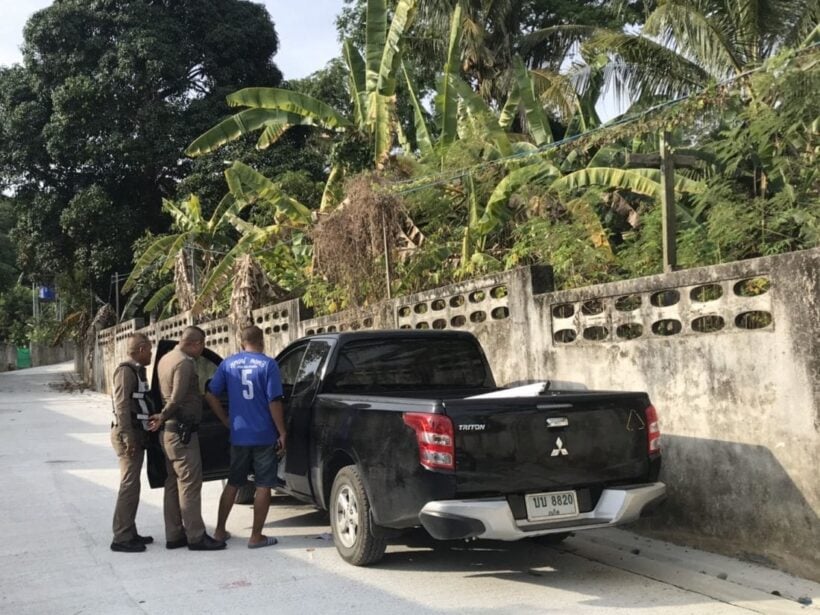 Injured Brahminy Kite (bird) rescued in Karon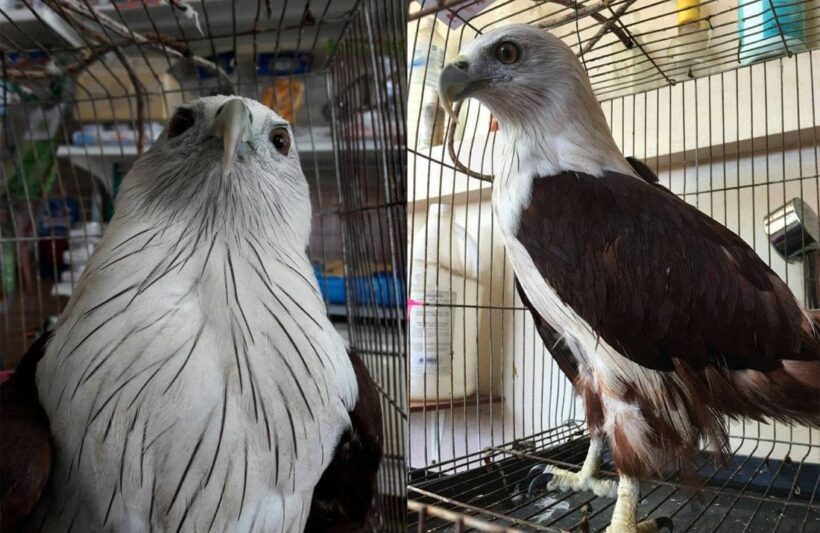 An injured Brahminy Kite has been rescued by locals in Karon, Phuket.
The mature Brahminy Kite was found in Karon this week. Locals who found the bird contacted the head of Khao Phra Thaeo Non-Hunting Area, Pongchart Chueahom.
The Brahminy Kite had a wound similar to a bite wound under its wing. It was unable tp fly. It is now being treated at a pet hospital in Thalang until it is ready to be set free.
The Brahminy Kite is a protected species in Thailand.
The brahminy kite (Haliastur indus), also known as the red-backed sea-eagle in Australia, is a medium-sized bird of prey in the family Accipitridae, which also includes many other diurnal raptors, such as eagles, buzzards, and harriers. They are found in the Indian subcontinent, Southeast Asia, and Australia. They are found mainly on the coast and in inland wetlands, where they feed on dead fish and other prey. Adults have a reddish-brown body plumage contrasting with their white head and breast which make them easy to distinguish from other birds of prey – Wikipedia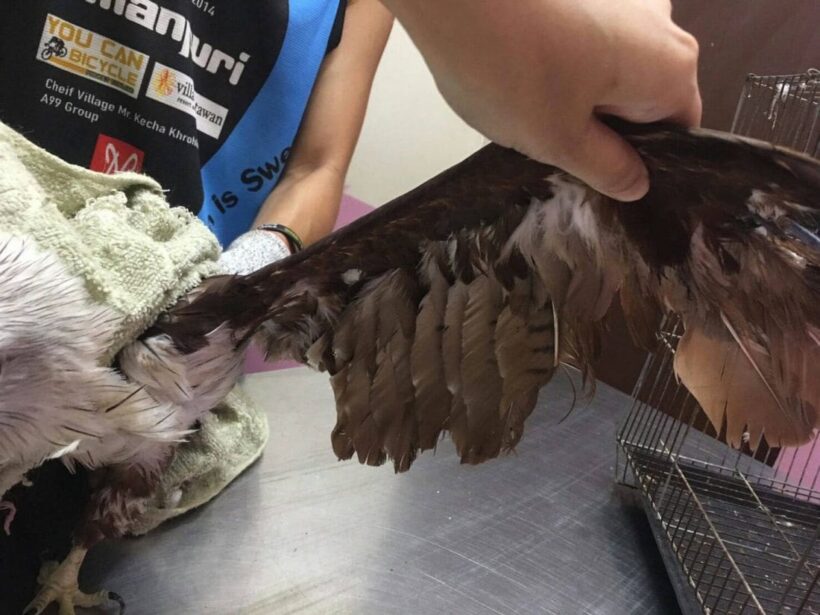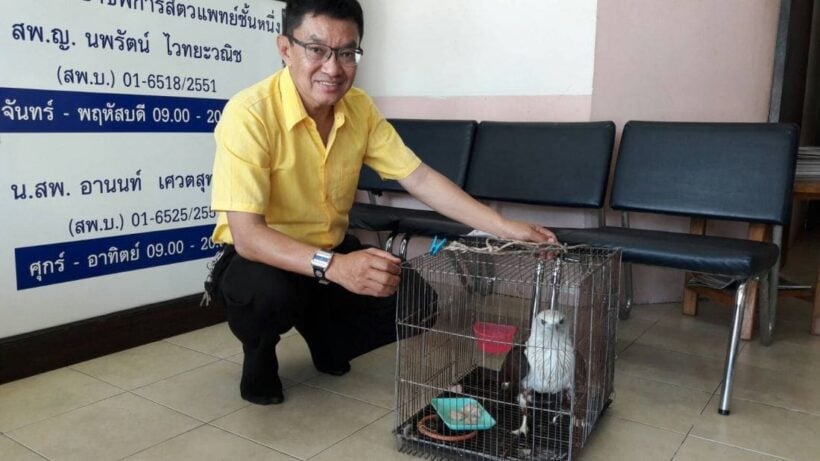 Army commander visits Phuket residents to discuss water shortage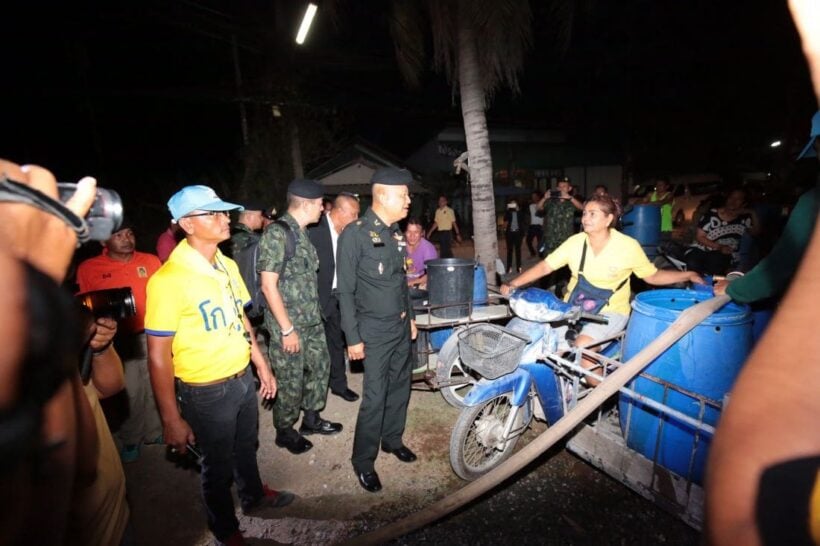 Lt Gen Pornsak Poonsawat, the Commander of the Fourth Army Region (Southern) in Nakhon Si Thammarat, came to Phuket to visit residents over water shortage issues in Rassada.
Lt Gen Pornsak says "we were contacted from the Phuket Governor that Phuket is facing serious water shortages. We have come here with water trucks to help residents to join with other government agencies in Phuket.
There are now 23 water trucks which are delivering free water to residents around Phuket. However we need cooperation from every one to save water."