Visitors to Phuket up by 10pc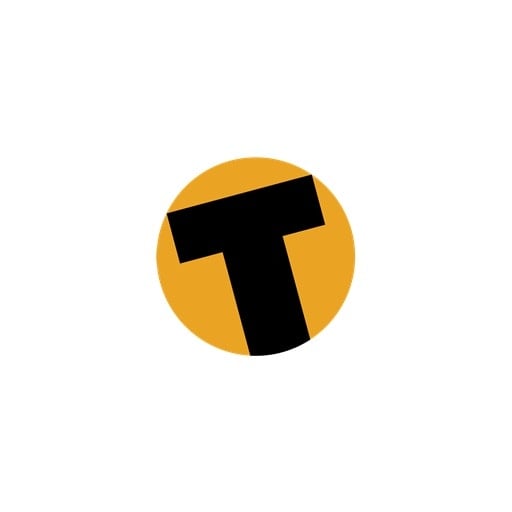 PHUKET CITY: Around two million tourists visited Phuket between January and June this year – an increase of more than 10% on the same period in 2003 – according to the Director of the Phuket office of the Tourism Authority of Thailand (TAT), Suwalai Pinpradab.

This year's visitors brought around 38 billion baht into Phuket, around 4 billion more than during the same period last year, though the average amount of time they stayed here fell slightly.

"The average period of stay decreased from 4.97 days to 4.52 days," said K. Suwalai. "It's because during the 'green' season, we welcomed many Asian tourists, and they tend to stay here a shorter time than European visitors because they consider Thailand as their neighbor."

Around 10% of the visitors were from Germany, the biggest single national group. The market which experienced the fastest growth was Hong Kong; in January-June 2003, 25,594 visitors to Phuket came from Hong Kong, but in the same period this year, the figure was 103,864, an increase of more than 300%.

This high season, Phuket International Airport expects to handle 381 flights a week, of which 200 will be domestic flights. K. Suwalai said the number of flights from European countries is increasing all the time.

Hotel and guesthouse occupancy is currently close to 100%, though there are still enough rooms to accommodate new arrivals, said K. Suwalai.

She acknowledged that as Phuket "no longer has a low season", meaning natural resources have less time to recover from an influx of visitors.

But, she said, "Tourists come all year round, but we still get fewer tourists in the green season, which is when nature, especially around the Similans and Surin Island, rehabilitates itself."

The situation is different in Phang Nga, which has a steady number of tourists all year round, said K. Suwalai. She said Phuket TAT, Phang Nga TAT and the Marine National Parks Department have been trying to find ways to limit the number of boat passenger and to turn the area into a destination that will attract smaller numbers of tourists overall by concentrating on attracting higher-spending visitors.

She added, "[Deputy Prime Minister] Suwat Liptapanlop told us when he was last in Phuket that the government must take care of the environment in the Andaman Cluster [which includes Phuket and Phang Nga]. He pointed out that if the products are not good, we can't expect to sell them."

K. Suwalai said about 5,000 visitors – mostly from Hong Kong and Singapore – had come to Phuket on incentive packages of the sort Phuket was trying to promote under its MICE (meetings, incentives, conventions and exhibitions) initiative.


Read more headlines, reports & breaking news in Phuket. Or catch up on your Thailand news.
Whale shark sighted off Koh Racha – VIDEO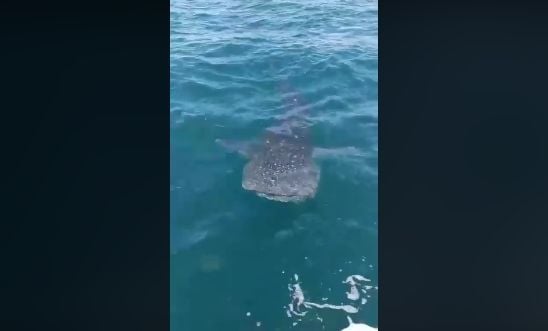 VIDEO/PHOTO:  บังดำ นายสุวัฒน์ บาเร็ม/Saranyu Hassanai
A whale shark was sighted off Koh Racha, south of Phuket, yesterday.
A Facebook user 'Saranyu Hassanai' has posted the video clip with a message saying "A whale shark has showed up near the boat while we were travelling near Koh Racha."
"Tourists on the boat were very happy to see the whale shark."
ฉลามวาฬขึ้นมาอวดโฉมนักท่องเที่ยวตื่นเต้นที่มีโอกาสได้เห็น วันนี้เจอฉลามวาฬโพล่เหนือน้ำขึ้นมาให้ชม และฉลามวาฬวิ่งตามเรือเข้ามาไกล้ๆ วันนี้ประมาณ 11.00 น เรือโชคณรงณ์ กับคันเรือ นายสุวัฒน์ บาเร็ม กับตันเรือ ได้พานักท่องเทิ่ยวไปเกาะราชา ระหว่างทางตอนวิ่งเรือได้พบเจิอฉลามวาฬระหว่างเกาะเฮและเกาะราชา ขึ้นมาให้นักท่องเที่ยวดูเป็นขวัญตา ทำให้นักท่องเที่ยวดีใจมากๆ และปลาวาฬตัวนี้คุ้นกับเรือกับคนเหมือนว่าไว้มาที่ท้ายเรือ ในรอบปีนี้ได้เห็นฉลามว่าอีกครั้งเมื่อก่อนหน้านี้ได้เห็นมาแล้วเมื่อต้นปี ธรรมชาติทะเลบ้านเรายังสมบูรณ์ อยากให้ทุกๆคน ไม่ว่านักท่องเที่ยวหรือผู้ประกอบการณ์ คนขับแรือและทุกคนช่วยกันรักษาทรัพย์ยากรและช่วยกันอนุรักษ์ให้คงอยู่คู่กับทรัพยากรณ์บ้านเราตลอดไป….ขอบคุณวิดีโอจาก บังดำ นายสุวัฒน์ บาเร็ม By Saranyou. Hassanai

Posted by สรันยู หัสนัย on Monday, May 20, 2019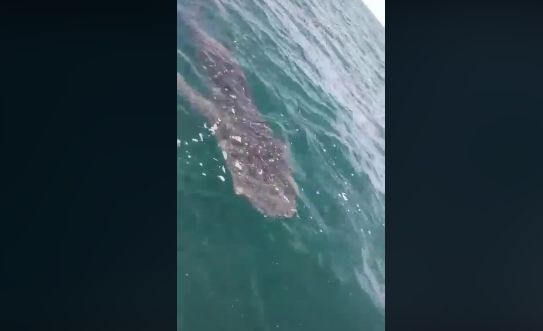 Boat Pattana's Cherng Talay villa project reports strong pre-sales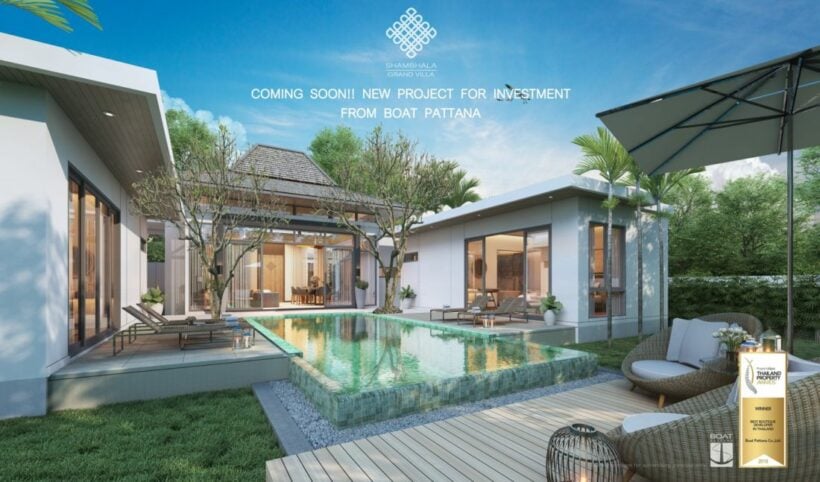 Thai developer Boon Yongsakul's latest development Shambala Grand Villa in Cherng Talay is experiencing strong pre-launch sales. With 22 available units, the Boat Pattana group has already reserved 17 units.
The landed properties feature two bedroom pool villas with land plots ranging from 300 to 600 square metres. Property management is through an affiliated company and buyers are offered a 6% guaranteed return on their investment – a fairly standard inducement in modern Thai new property sales.
Pricing for a fully furnished units starts at 16.9 million baht. Freehold and leasehold options are available.
Cherng Talay has become the latest 'next big thing' in Phuket property with the new Blue Tree Phuket waterpark opening sometime mid-year, Central's new concept retail development called Central Porto de Phuket and countless new condo and inland hotel developments.
Boat Pattana's other developments include the nearby Cherng Talay's Boat Avenue. For more details email boon@boatpattana.com
New Zealander found hanged in Patong hotel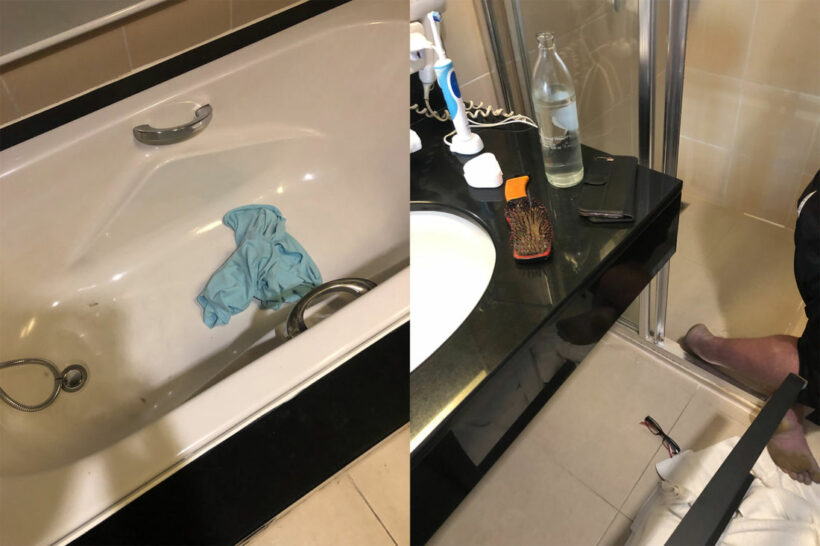 A New Zealand man has been found hanged in a room at a hotel in Patong.
Patong Police were notified the incident at the Deevana Plaza Hotel on Rat-U-Thit 200 Pi Road in Patong yesterday at 4pm.
Police and emergency responders arrived at the hotel room to find the body of a foreign man who was later identified as 49 year old Darrin John Pakenham from Auckland. He was found hanged using a belt inside the bathroom. Police report no signs of a struggle on his body. His body was taken to Patong Hospital for further examination.
The family of Mr. Pakenham raised the alert when they were unable to contact him. Staff went to check the man's room when they discovered him hanging in the bathroom.
The man's passport and phone were still in the room, along with 2,120 baht in cash, plus a small amount of Malaysian currency.
Police are continuing their investigation.
If you or anyone you know is in emotional distress, please contact the Samaritans of Thailand 24-hour hotline: 02 713 6791 (English), 02 713 6793 (Thai) or the Thai Mental Health Hotline at 1323 (Thai).