Phuket
Two-headed Krabi calf hailed lucky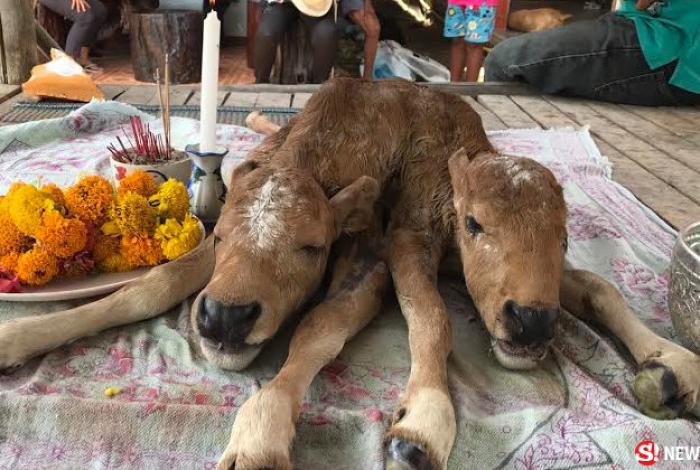 KRABI: A two-headed calf born in Krabi yesterday has risen to fame after the owner said the animal brought her luck while in the womb, reports Sanook.com.
The conjoined twins were stillborn with two heads, six legs and two tails at the house of Ms Samrong, 47, who resides in Klong Thom district in Krabi.
Ms Samrong said that she had already won prizes in the lottery three times while the calves were in the uterus.
Visitors saw the creature laid out amid flowers, candles and incense. People were already praying to it for the next round of lottery numbers.
Ms Samrong says she plans to have it stuffed, treated with formalin and put in a four sided glass case to be kept at Wat Tru Toey.