Two businessmen questioned in land scandal
PHUKET: Two senior members of Phuket's business community were called to Phuket Town Police Station today for questioning about dubious land titles. About 50 officers from the Crime Suppression Division (CSD), the Forestry Police, Phuket Town police, the National Parks Department and the Royal Thai Navy, armed with warrants from the court, also searched four homes at 5 am. Questioned by police were Boonkeng Srisansuchart, 53, the owner of the Srisuchart Grandview development and Srisuchart Transportation, and land dealer Supharp Saksritawee, 68. The two men's homes were searched, along with a house in Srisuchart Grandview owned by former provincial land registration officer Thawatchai Anukul, who is being sought by police for corruption. Another house owned by Thawatchai, in Land and Houses Park, was also searched. Police seized hundreds of land documents from K. Supharp's house and more from K. Boonkeng's home. They also took in for questioning a woman named only as Isala, who was found at Thawatchai's house in Srisuchart Grandview. This morning, Pol Lt Gen Pansiri Prapawat, who is in charge of the land title investigation in Phuket, went to Phang Nga to look at six pieces of land belonging to the Tantipiriyakij family, which has rubber and trading businesses in Phuket. The plots apparently have suspect titles issued by Thawatchai when he was registration officer in Tai Muang. Gen Pansiri told the Gazette that the six plots, totaling hundreds of rai, appeared to have been inflated in size (see also https://thethaiger.com/news/index.asp?id=2835 ). Forestry Police accompanying Gen Pansiri inspected the condition of the land and checked the borders with GPS equipment. The general said, "We found the land encroached on preserved forest land. We will be proceeding against Thawatchai and other officers involved in this. "We will also start proceedings against investors or influential people involved. "I'm drawing up summonses for them, and they should be coming [to see my team] in a fews days for questioning. The investors we want to see now are two people who are currently in Bangkok," Gen Pansiri explained. He added, "In Phuket the police are investigating five cases. In three of these the evidence will be sent to the National Counter Corruption Commission because it involves officers doing their jobs dishonestly. We also expect to question and investigate some people from the private sector for assisting these officers in such offenses." He named six people as being currently under investigation – Thawatchai and fellow land officer Uru Thipthep, K. Boonkeng, K. Supharp, and businessmen Parnthong Naranong and Chamnan Pachantabutr. Pol Maj Gen Phiraphan Preamputi, Secretary of the Anti-Money Laundering Office (AMLO), who was also in Phuket today, told the Gazette "All the land with problems will be returned to the government and people of Phuket. We will complete our work as fast as possible." He declined to go into detail as to how the land would be "returned". Uru, 63, was arrested this morning after being discharged from Bangkok Phuket Hospital, where he had spent two nights after complaining of a heart ailment. He and Chamnan were flown to Bangkok just after noon, escorted by Maj Gen Surasit Sangkhapong, Commander of the CSD.
Mariam the young Krabi dugong dies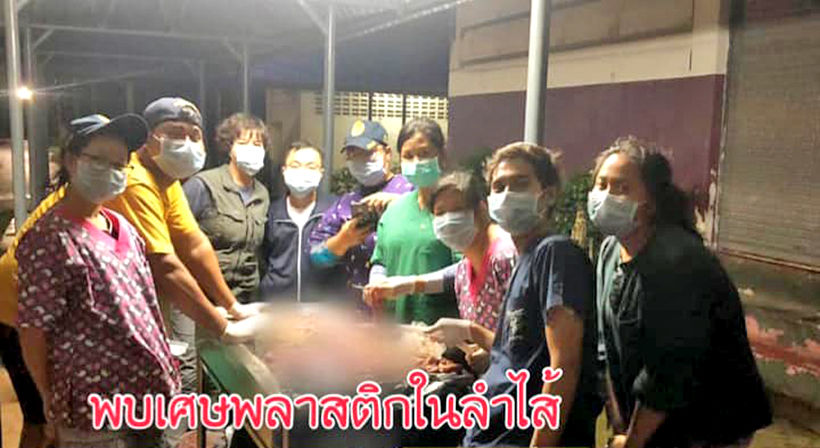 PHOTO: กรมทรัพยากรทางทะเลและชายฝั่ง
The Phuket Marine Biological Centre has announced the sad news about the special young dugong 'Mariam', who was found in Krabi back on April 26.
Young Mariam died earlier today.
The centre posted on its official Facebook page that the vet team found that she'd stopped breathing and her pulse had stopped as well, so they brought her out of the water to try and stimulate breathing.
Initially, they found that she was still responding from her eyes so they return her back to the pond. After checking the pulse, they found that it stopped again so they used some veterinary medications to keep her alive and pulled her out of the water for a second time.
She was pronounced dead at midnight today.
In a post mortem the vets found that Mariam had consumed a quantity of plastic that may have been previously undetectable.
"Rest in peace Mariam, our little angel," says the PMBC post.
Read some more about Mariam HERE.
Government MP receives death threats after exposing illegal condo project in Phuket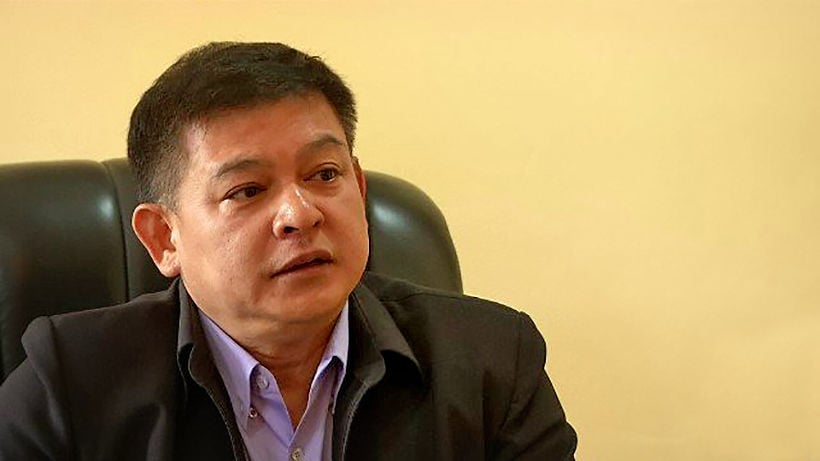 PHOTO: Sira Jenjaka MP, says he has received death threats
A government MP for Bangkok says he has received death threats for revealing a Phuket condo project that allegedly sits on land without the proper documentation. The project, at this stage, remains un-named.
Sira Jenjaka is an MP with the ruling Palang Pracharat Party and claims that two people had already died as a result of revealing the problems with the project.
He alleges the land documents had been revoked by the Administrative court in the past and says he will petition the Justice Ministry to have the project probed by the DSI (Department of Special Investigation).
Mr Sira says the un-named condo project, located in Tambon Karon (below), occupies land where the Nor Sor 3 Kor land ownership papers were revoked by the Administrative Court. He has alleged that the project is owned by a "retired high-ranking policeman".
"If government officials were found to be involved in the alleged malpractice, the state could be sued for damages worth billions of baht", according to a quote in the Bangkok Post.
He said that the potential buyers of the condominium apartments are mostly foreigners.
Mr Sirat said he planned to ask the Phuket governor to suspend the local mayor for alleged negligence in connection with the condominium project. He will also speak to the Phuket governor suspend construction of the project and cancel any contractor's licences.
The MP says that some state officials may have their authority and been complicit in the approval of the Nor Sor 3 Kor document.
SOURCE: Bangkok Post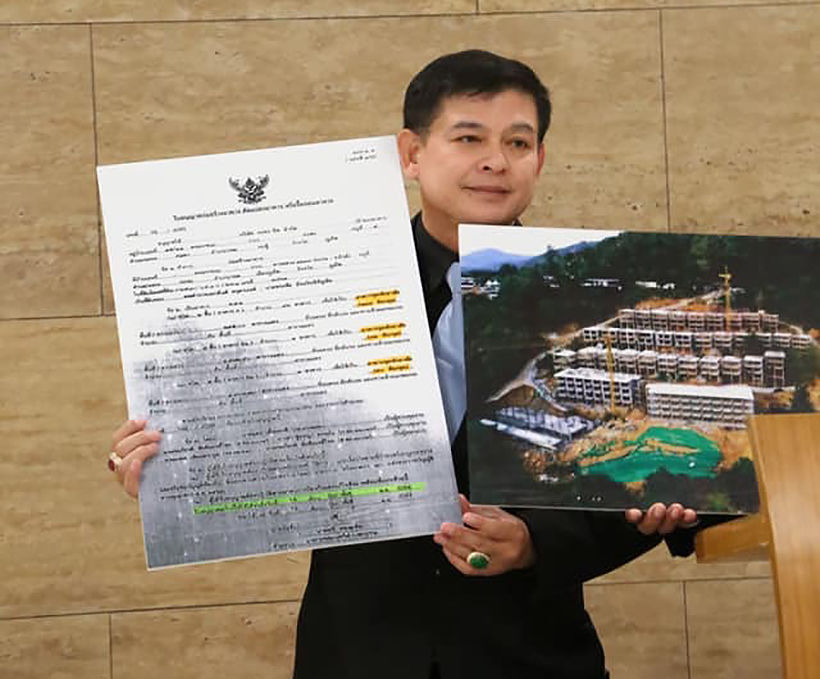 PHOTO: Manager Online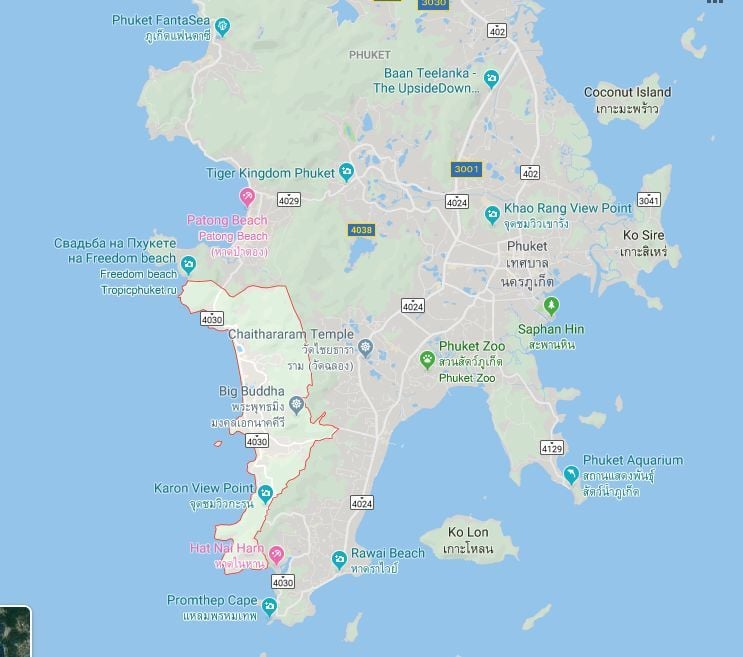 Turtle rescued on Nai Harn Beach, Phuket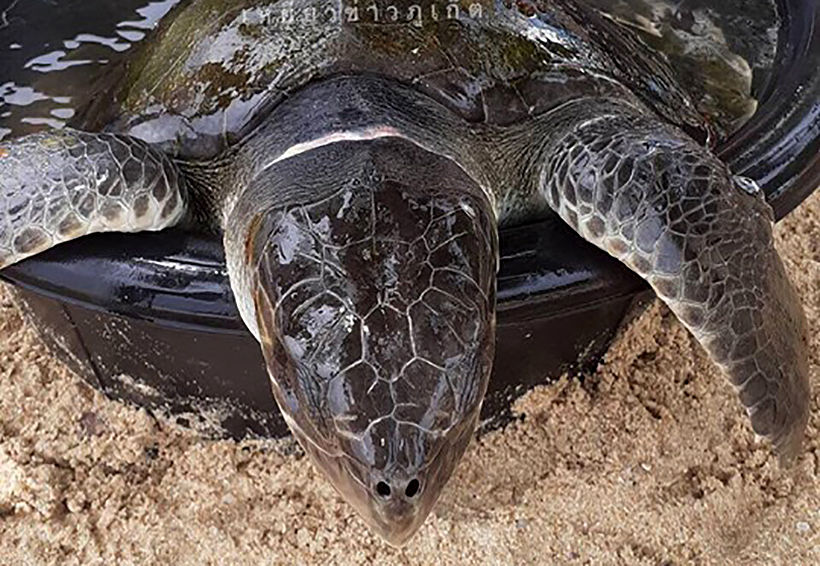 PHOTO: Aroon Solos
Today (August 15) at about 1pm, the lifeguard team at Nai Harn Beach rescued a small turtle, which had become stuck in a fertiliser sack.
They found the turtle washed up ashore with the sack wrapped up around its neck. They tried to carefully remove the sack from the turtle's neck but found that the turtle had been injured around the neck so they contacted the Phuket Marine Biological Centre to take the turtle back to the centre for further examination and treatment.
Well done to the lifesavers at Nai Harn.
VIDEO: Rawai Mayor Aroon Solos