Suwat outlines tourism recovery plans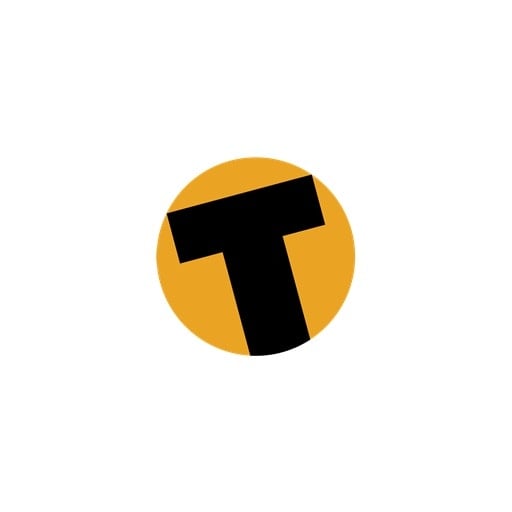 PHUKET CITY: Deputy Prime Minister Suwat Liptapanlop believes that marketing and rehabilitation of sites popular with tourists will be the keys to the recovery of the tourism industry along Thailand's Andaman Sea coast.

DPM Suwat, responsible for overseeing the recovery of the tourism industry in the Andaman region in the wake of the December 26 tsunami disaster, was reporting during a January 27 meeting with Prime Minister Thaksin Shinawatra and other Cabinet members, held at the Royal Phuket City Hotel

The Deputy PM reported that hotel occupancy rates on the island, normally between 80% to 90% this time of year, have fallen to between 10% and 20%. While only 13,000 of the island's 53,000 hotel rooms – about 25% – sustained damage, reports in the international media of unsanitary conditions and the possibility of outbreaks of disease have caused a sharp downturn in the number of tourist arrivals.

The effect has also hurt the tourism industry on a national level, with the number of arrivals at Bangkok International Airport down by 9%, he said.

"In terms of marketing, the Finance Ministry must help business operators affected by the tsunami in the short term, otherwise we won't be ready to serve tourists," he said.

The government intends to play a key role in the marketing effort by pushing to have a series of high-profile events sited here. These include international conferences, sport competitions and even the Miss Universe pageant, he said.

"Every year we will invite tourists who lived through the tsunami, and relatives of its victims, to come to Phuket for a memorial ceremony," he said, adding that the Government plans to open a tsunami museum for this purpose and to educate visitors about the dangers of the giant waves.

Noting that the number of Thais visiting the region has also halved, DPM Suwat said the government was ready to put into action plans to promote domestic tourism, such as by siting in the Andman provinces any government seminars, meetings or conferences that were scheduled to take place outside Bangkok.

Regional tourism would also be promoted. "We will help stimulate regional tourism from countries such as China, Singapore and Japan, which have a better grasp of the situation here," he said, adding that delegations of tourism industry leaders and media from those countries are expected to arrive here soon for inspection tours.

DPM Suwat also suggested temporary elimination of entry fees and a reduction of aircraft landing fees at Phuket International Airport as other options to be considered, as well as placing a greater emphasis on "cultural tourism".

"In the past we promoted the region's beautiful natural resources, but now we plan to include the region's cultural heritage as well, such the unique lifestyle of the Sea Gypsies," he said.


Read more headlines, reports & breaking news in Phuket. Or catch up on your Thailand news.
Fourteen kilograms of marijuana seized in pre-Songkran drug crackdowns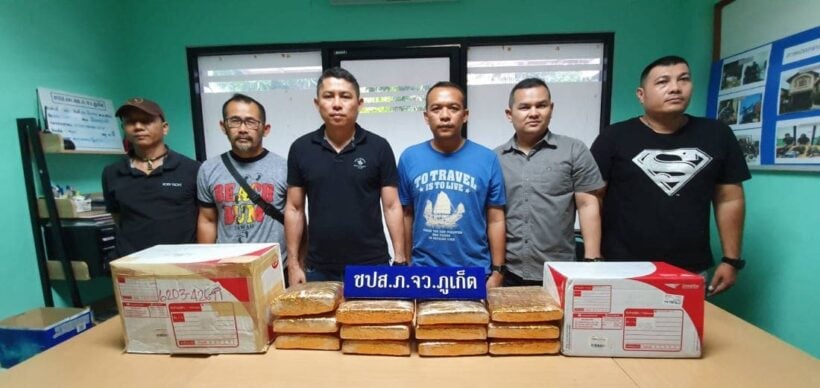 Phuket police have sized a total of 14 kilograms of marijuana in three separate cases, including intercepting parcel post yesterday. It's all part of the annual pre-Songkran drugs crackdown.
Phuket Provincial Police have seized a parcel box sent via Thai Post in Rawai where they found 12 kilograms of marijuana. Police are now tracking down the sender.
In the second case police have arrested 46 years old Kamon 'Noom' Teeratrakunchai in Wichit. Police seized one kilogram of marijuana inside a Kerry Express parcel box. The suspect has been charged with illegal possession of a Category 5 Drug.
And in the third case Patong police arrested a suspect near a market on Bangla Road in Patong. Police seized one kilogram of marijuana during that arrest. That suspect has also been charged with illegal possession of a Category 5 Drug.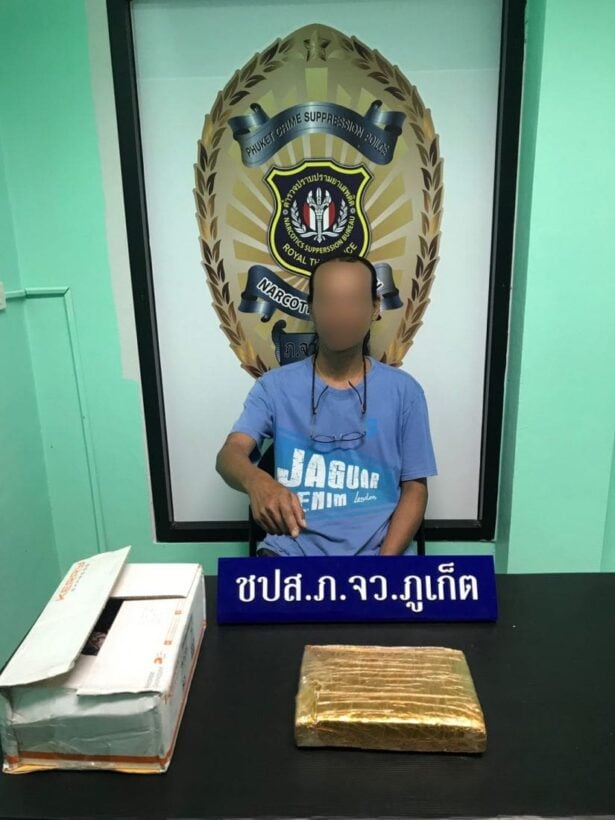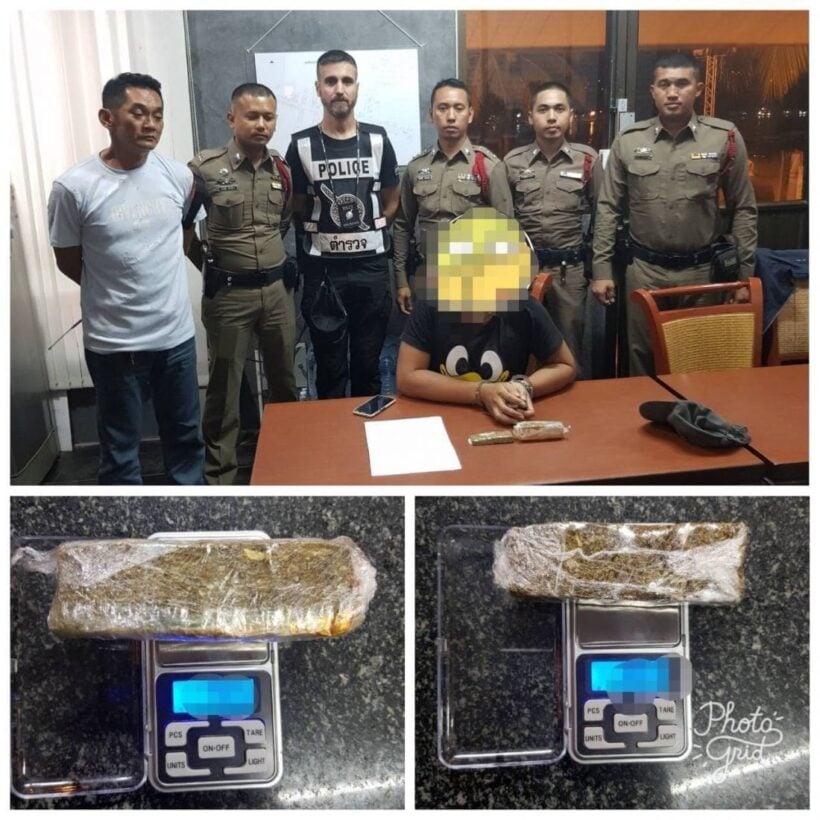 Emergency crews participate in fire drill at Phuket airport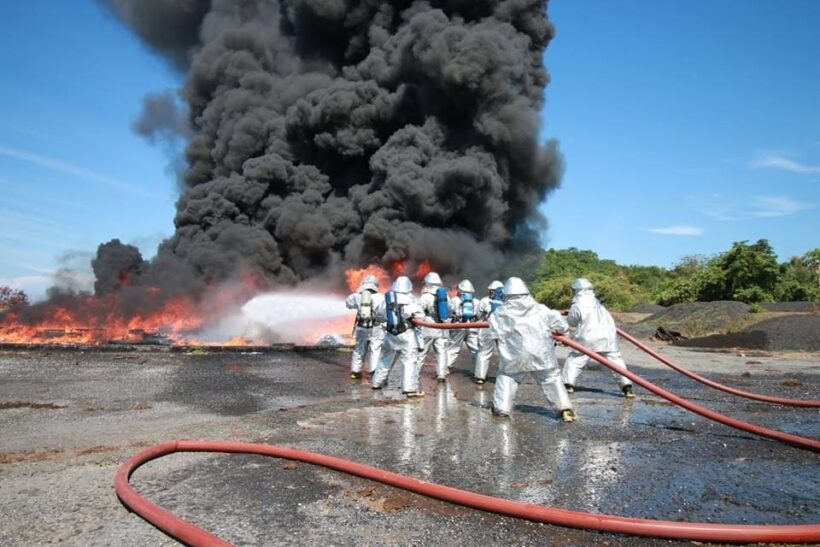 PHOTOS: The Phuket International Airport
Phuket International Airport emergency crews battled fake fires near the main runway today.
Firefighters and rescue workers were deployed on the tarmac as part of regular drills aimed at improving response times and emergency response efficiency. This was the first such drill at the airport this year.
Observing officials reported that the emergency crews were timely and effective in their response during the exercise. The drills follow a standard of the National Fire Protection Association (NFPA) and are carried out periodically to check on preparedness for various emergencies.
No flights were reportedly affected by the drill.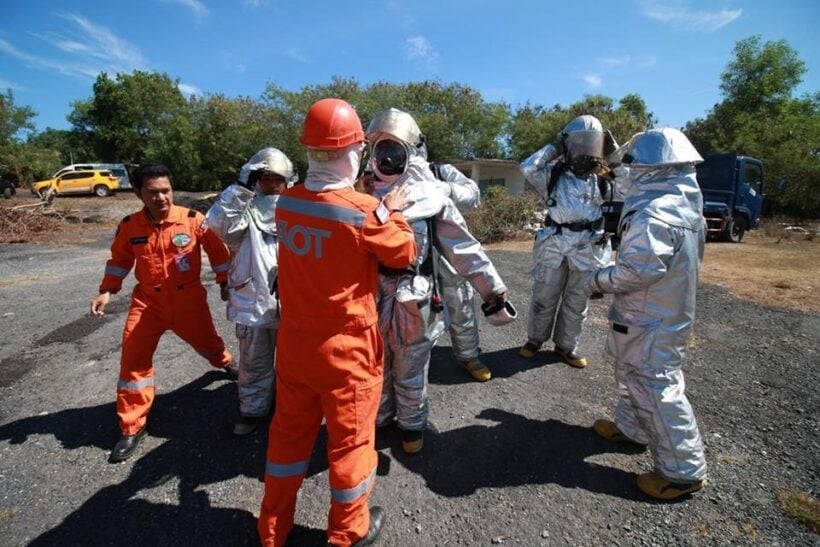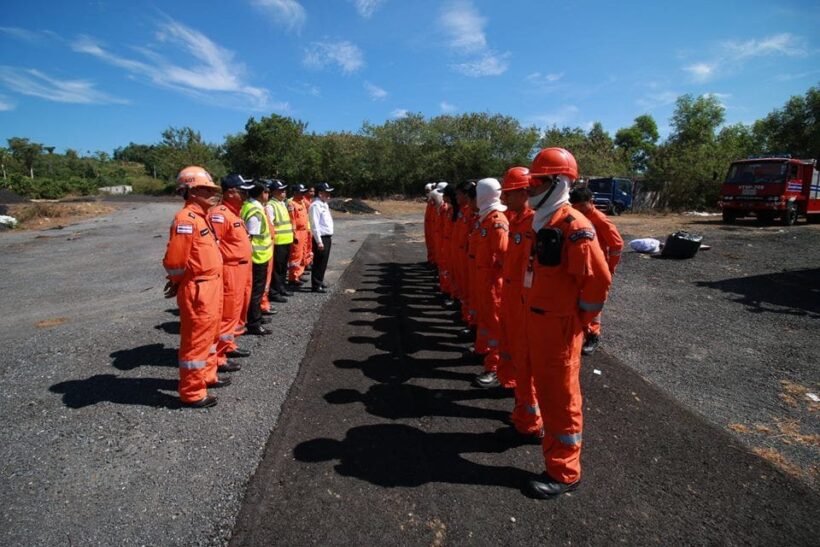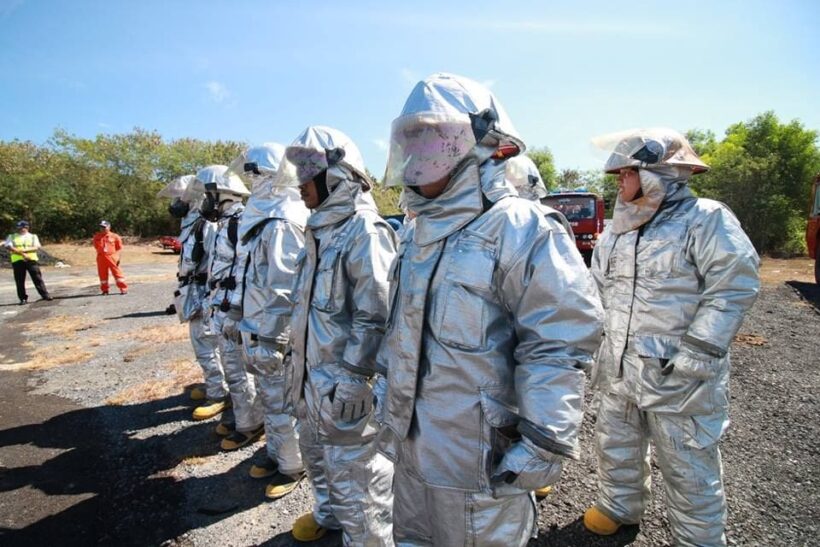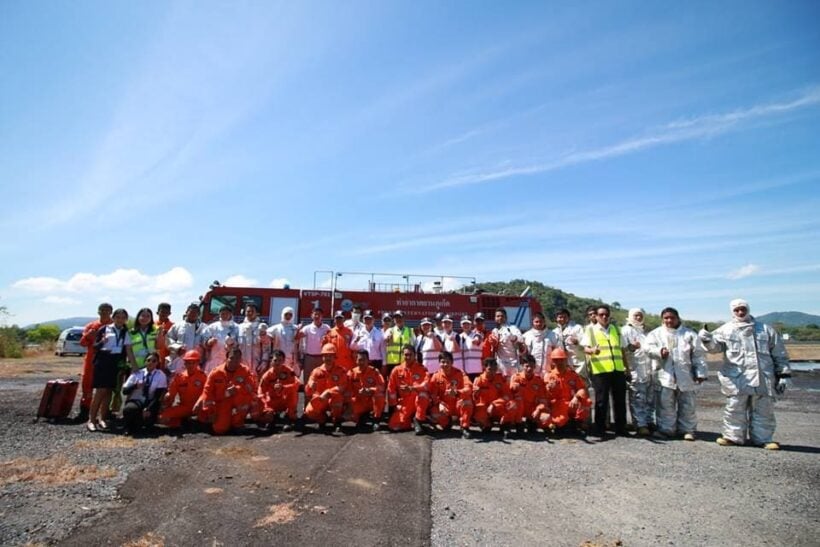 Power outage in parts of Chalong tomorrow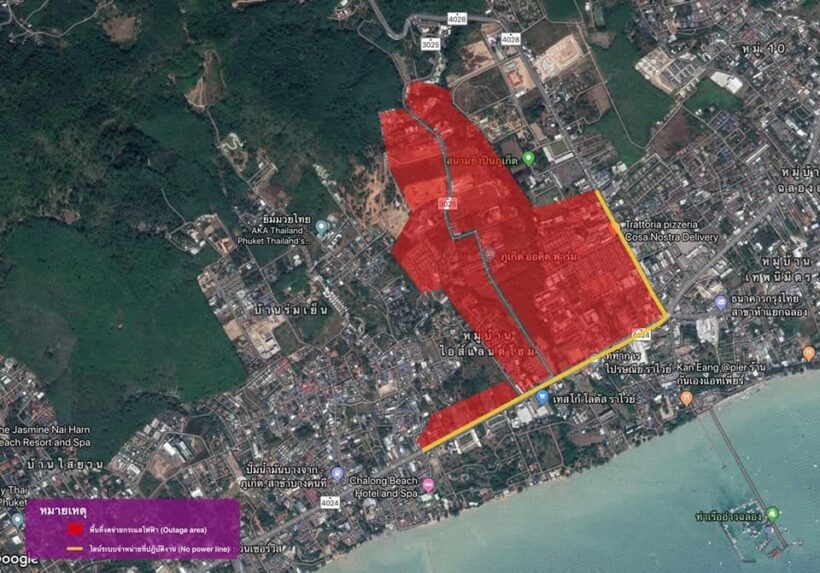 PHOTO: PEA
Residents of Chalong should be aware that there is a scheduled power outage from 9am to 4.30pm tomorrow (Tuesday) as the Provincial Electricity Authority (PEA) continues its work on high power voltage systems in the area.
The blackouts will affect the areas from the Shell petrol station on Patak Road to Bayshore law office opposite Chalong Beach Hotel on Wiset Road.
As always, the PEA apologises for the inconvenience.
For more information contact the Operations and Maintenance Department of the Provincial Electricity Authority on 07 652 1099 (24 hr)