Surakul gets green card for Premier League kid's soccer clinic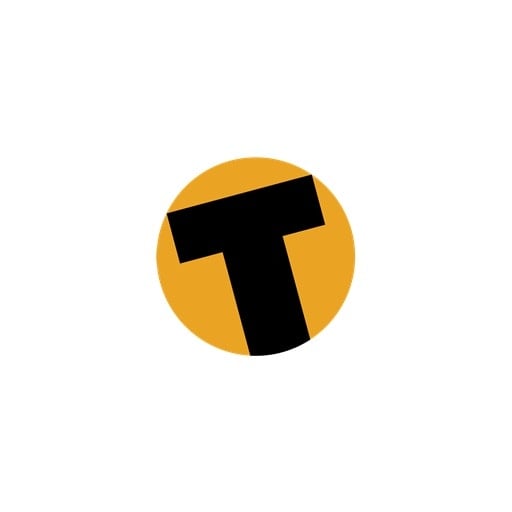 PHUKET CITY: Three representatives of English Premiership teams Everton, Bolton and Manchester City yesterday gave their approval for Surakul Stadium to be the venue of a one-day kid's soccer camp on July 21, run by three coaches and two players of each team.

Eam Thavornvongwongse, President of the Phuket Sports Association, said, "The purpose of this course is to give about 300 children in the tsunami-affected areas in Krabi, Phang Nga and Phuket, the opportunity to study techniques with Premier League teams."

The three representatives, led by the Premier League's Director of Commercial Enterprises, Brian Phillpotts, arrived in Phuket yesterday morning to visit the tsunami-affected Baan Kamala School, and inspected Surakul Stadium in the afternoon.

Alan Irvine, Assistant Team Manager of Everton, said, "It was a very humbling experience, we saw what the tsunami did on television but you can't really understand what's going on with the people themselves. Now, there's a lot of rebuilding and people seem to be very positive."

"As for the training course, we hope that it will benefit people in Thailand. We do not yet know the standard of players here, so we have to make sure that the course is achievable for all of the children involved."

Derek Fazackerley, Head Coach of Manchester City, said "This stadium is in excellent condition for coaching."

The three teams will play invitational matches against the Thai national team in Bangkok from July 20 to 23, with a short break in between for a flying visit to Phuket.

Speaking about the Bangkok matches, Mr Fazackerley said "They're a good opportunity for teams like us to prepare ourselves before starting our football season in August.

"Most people in Thailand will recognize superstars such as Robbie Fowler and Sean Wright-Phillips, and they're coming to Phuket, too."

Peter Almond, Assistant Academy Manager of Bolton Wanderers, said he hoped that the Bolton star players who might visit Phuket included Jay-Jay Okocha, Fernando Hierro, El-Hadji Diouf and Bruno N'Gotty.

Meanwhile, Mr Almond described Surakul Stadium as "excellent".
Keep in contact with The Thaiger by following our
Facebook page
.
Never miss out on future posts by
following The Thaiger
.
Officials says no illegal land encroachment at Phuket's Sri Panwa resort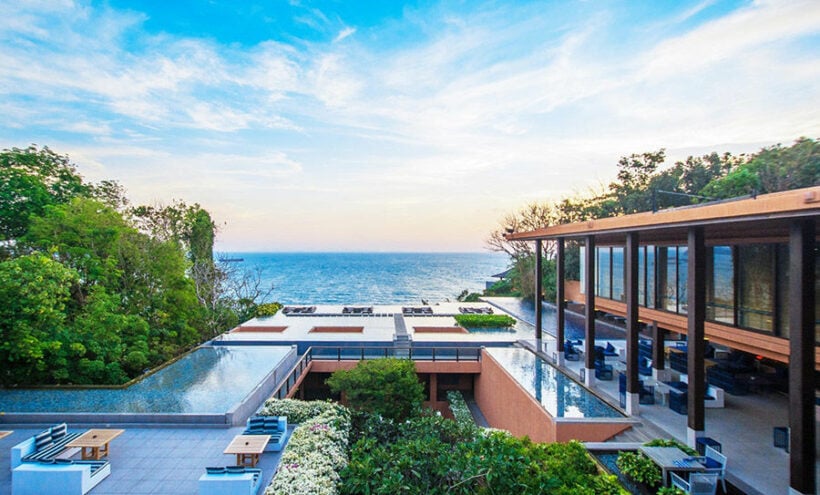 After coming in for some negative online attention recently, the land title deeds of the Sri Panwa Phuket resort have been investigated and found "to be in order". The 5-star hotel first attracted the attention of netizens when its owner, Vorasit Issara, publicly criticised anti-government activist Panusaya Sithijirawattanakul, calling for her arrest. He also claimed she wasn't Thai, a factually wrong and inflammatory statement.
His Instagram tirade prompted outrage from those who support the current protest movement, with netizens calling for a boycott of his property and leaving several negative comments on various review sites. Trip Advisor suspended the hotel's account due to the online attack.
Shortly after, the Civil Society for State Welfare called on the Social Security Office to clarify its investment in the resort's trust fund. This was echoed by at least one opposition MP and anti-corruption activists.
Responding to the land rights issue, the Phuket Land Office has issued a statement to say the hotel does not occupy state land. The resort stands on 56 rai of prime real estate, overlooking Phuket's south-eastern coast. The land office has confirmed its paperwork is all in order.
Meanwhile, it's understood Charn Issara Development, owners of the property, have threatened to sue the resort's critics for defamation.
SOURCE: Nation Thailand
Catch up with the latest daily "Thailand News Today" here on The Thaiger.
Keep in contact with The Thaiger by following our
Facebook page
.
Never miss out on future posts by
following The Thaiger
.
70% of Phuket's tourism businesses are closed, many for good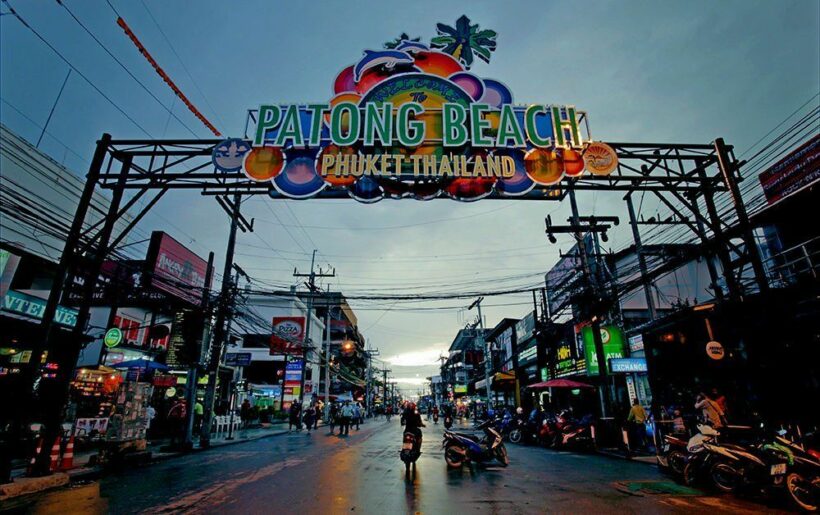 Most tourism businesses in Phuket have closed due to the Covid-19 pandemic, and they probably won't be up and running again until foreign tourists are let back in Thailand. Phuket Governor Narong Woonciew says around 70% of tourism businesses have closed, most of them just temporarily, but some have shut down permanently. But the statistics are not quite that simple, with the east side of the island, largely inhabited by locals with the central business district of Phuket Town and some of the more popular expat towns, doing far better than the tourist magnets of the west coast. The Thaiger estimates that on the west coast the number would exceed 90%.
Before the pandemic, tourism to Phuket brought in 450 billion baht a year with 400 billion baht from foreign visitors while the other 50 billion baht was from domestic tourists. Thailand has been trying to increase domestic tourism to help revive the industry after the pandemic. Phuket's governor says it helps, but not enough.
"Their visits can help solve some of our economic problems, but they cannot replace the need of foreign tourists."
66.8% of tourism businesses in Phuket have closed temporarily while 2.8% have closed permanently, according to data by the Digital Economy Promotion Agency. (Again the percentage along the west coast is MUCH higher – just take a drive through Paton, Kat, Karon). Phuket's governor is trying figure out how to recover the economy. And fast.
"By the end of September, the number of businesses to be closed will increase up to 70% for sure."
While many businesses are closed, the governor says Phuket is "almost 100% ready to welcome foreign tourists." The governor says he can't give an answer to when foreign tourists will arrive in Phuket, but he claims they've "prepared every step," from checking in at the airport to hotel quarantine. They're just going to install some new temperature check machines at the Phuket International Airport and review the procedures for welcoming the tourists.
"We have to work and prepare carefully to welcome foreign tourists… We have to gradually open our door to welcome small groups of people first, in order to test our system, and then open for bigger groups."
At the moment, only 3 venues in Phuket have been approved to operate as alternative state quarantine facilities. Anantara Phuket Suites & Villas has 100 rooms available, Anantara Mai Khao Phuket has 36 villas and Trisara resort has 15 villas. All are 5 star venues with a commensurate 5 star cost.
SOURCE: Phuket News
Catch up with the latest daily "Thailand News Today" here on The Thaiger.
Keep in contact with The Thaiger by following our
Facebook page
.
Never miss out on future posts by
following The Thaiger
.
Thailand's Social Security Office forced to explain investment in Sri Panwa Phuket Resort trust fund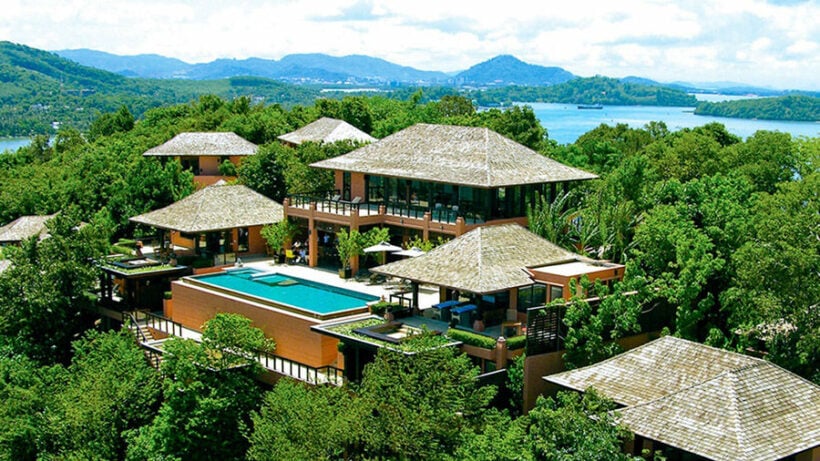 The Social Security Office, a department under the direction of Thailand's Ministry of Labour, is being asked to explain its investment in the trust fund of Phuket's Sri Panwa Phuket Resort. The demand comes as members of the opposition and political activists call for an investigation into the property's land rights. The owner of Sri Panwa Phuket, Vorasit Issara, has been condemned online recently, with his property attracting multiple negative reviews, after he criticised anti-government protest leader, Panusaya Sithijirawattanakul.
Thai PBS World reports that the Civil Society for State Welfare is calling on the SSO to clarify its investment in the Sri Panwa Hospitality Real Estate Investment Trust, thought to be worth around 500 million baht. Nimit Thian-udom says that, while the SSO's investment does not break any laws, the board must explain the reasons behind the investment decision and clarify the return on that investment. In addition, he says the SSO should attach more importance to good governance when choosing where to invest.
The call for clarity is echoed by opposition MP Chirayu Huangsap, from the Pheu Thai Party, who calls on the Labour Minister to explain the investment. He adds that any discrepancies will be reported to both the National Anti-Corruption Commission and the Public Sector Anti-Corruption Commission.
The land rights of the luxury Sri Panwa Phuket resort, which sits on prime land atop Phuket's Cape Panwa, overlooking the south-eastern tip of the island, are also being called into question. Veera Somkwamkid, from the People's Network Against Corruption, says he is looking into the property's land rights and will pass his findings to the Department of Special Investigations.
For his part, the Labour Minister, Somsak Thepsuthin, says he doesn't know if the property has been legally built, saying it's up to the DSI to investigate and that a complaint does not need to be filed in order for them to do so.
Meanwhile, review site Tripadvisor has had to suspend reviews for the Sri Panwa resort, as anti-government netizens exact their revenge on the proprietor by posting negative feedback on the property.
"Due to a recent event that has attracted media attention and has caused an influx of review submissions that do not describe a first-hand experience, we have temporarily suspended publishing new reviews for this listing."
SOURCE: Thai PBS World
Catch up with the latest daily "Thailand News Today" here on The Thaiger.
Keep in contact with The Thaiger by following our
Facebook page
.
Never miss out on future posts by
following The Thaiger
.