Speedboat pirates raid Thai tanker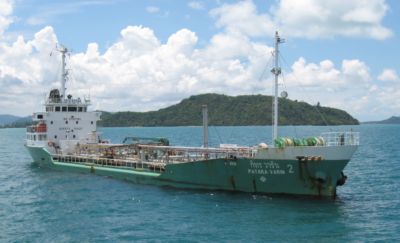 CAPE PANWA: A fuel tanker on its way to Phuket was boarded by six masked men in the Singapore Strait early Friday morning, the pirates making off with more than half-a-million baht in goods stolen from the vessel and its crew.

News of the incident was reported to the Phuket City Police soon after the tanker, Patara Varin 2, reached the Phuket Deep Sea Port about 10 am yesterday.

According to Rear-Admiral Supot Pruksa of the Third Naval Area Command, Patara Varin 2 was on April 21 ordered to transport Jet A-1 fuel from the ARC oil refinery at the Mabtaput Industrial Estate in Rayong to the PTT oil storage facility at the Phuket Deep Sea Port at Cape Panwa.

After loading the fuel at 5:30 pm that day, Capt Pinit Rattanaphan reported engine trouble and spent the night moored at Mabtaput while repairs were carried out.

Patara Varin 2 finally left Mabtaput at 4:45 am on April 22, scheduled to arrive in Phuket about 7 am on April 27, after making the long voyage around Singapore and up to Phuket.

Just after midnight, in the early hours of April 25, Capt Pinit had relieved his deputy of command as the vessel began to enter the busy shipping lanes in the Singapore Strait.

While he was writing a security report, he heard a hatch open. He presumed it to be crew member Rattasart Intima returning to the bridge after a trip to the head, and thought little of it.

A few minutes later, he heard someone call out "Captain" in English.

When he turned to look, he saw ship mechanic Jaras Srimart handcuffed and being led onto the bridge at knife- and gun-point by two masked men.

After throttling down the engines at the pirates' orders, Capt Pinit too was handcuffed – along with three other crew members who in turn came onto the bridge to see why the engines had slowed.

The six pirates soon had the full 13-member crew in cuffs and began searching every cabin for valuables while two more pirates waited alongside the tanker.

The pirates soon disembarked, racing into the darkness in their 20-foot speedboats, powered by twin 300hp outboards.

There were no injuries reported.

Capt Pinit reported that the incident took place at coordinates 01º 31.5′ N, 104º 24.4′ E while the ship was cruising at 11 knots.

The entire operation lasted 45 minutes, during which the pirates made off with valuables estimated at 597,700 baht. Among the stolen items were cash, gold, 13 mobile phones, four notebook computers, two wristwatches and a CD player.

Among themselves the pirates communicated in Indonesian, Capt Pinit wrote in his report.


Read more headlines, reports & breaking news in Phuket. Or catch up on your Thailand news.
Fourteen kilograms of marijuana seized in pre-Songkran drug crackdowns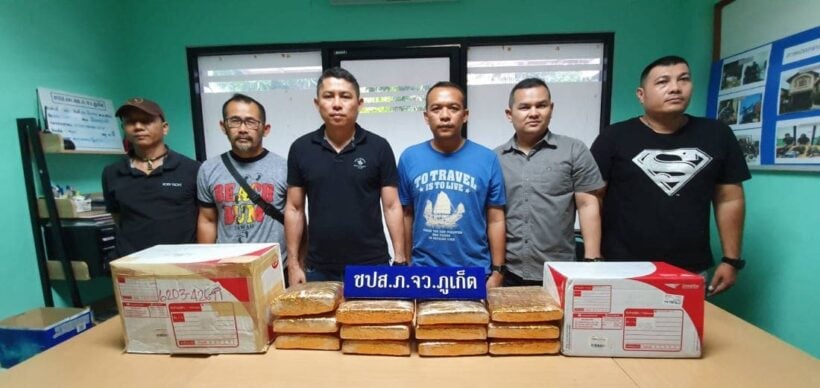 Phuket police have sized a total of 14 kilograms of marijuana in three separate cases, including intercepting parcel post yesterday. It's all part of the annual pre-Songkran drugs crackdown.
Phuket Provincial Police have seized a parcel box sent via Thai Post in Rawai where they found 12 kilograms of marijuana. Police are now tracking down the sender.
In the second case police have arrested 46 years old Kamon 'Noom' Teeratrakunchai in Wichit. Police seized one kilogram of marijuana inside a Kerry Express parcel box. The suspect has been charged with illegal possession of a Category 5 Drug.
And in the third case Patong police arrested a suspect near a market on Bangla Road in Patong. Police seized one kilogram of marijuana during that arrest. That suspect has also been charged with illegal possession of a Category 5 Drug.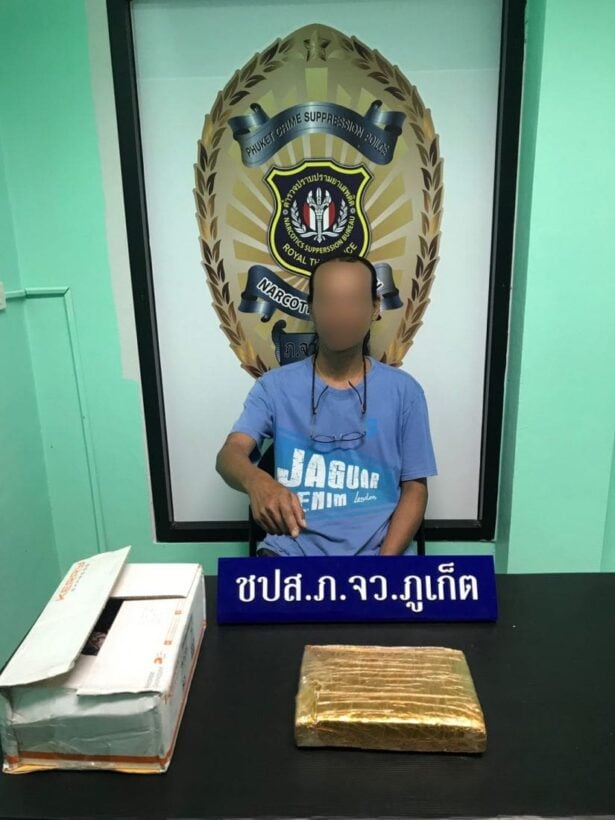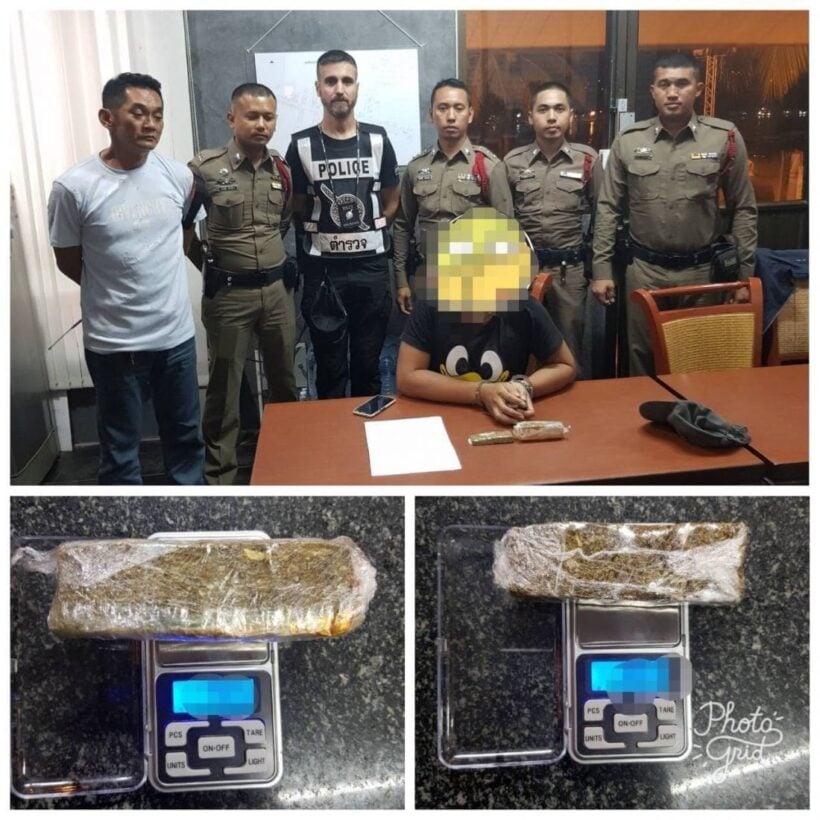 Emergency crews participate in fire drill at Phuket airport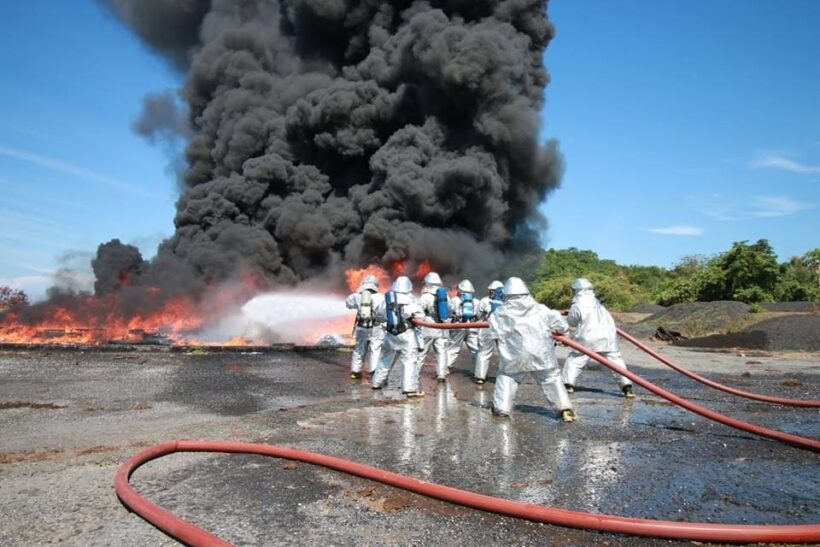 PHOTOS: The Phuket International Airport
Phuket International Airport emergency crews battled fake fires near the main runway today.
Firefighters and rescue workers were deployed on the tarmac as part of regular drills aimed at improving response times and emergency response efficiency. This was the first such drill at the airport this year.
Observing officials reported that the emergency crews were timely and effective in their response during the exercise. The drills follow a standard of the National Fire Protection Association (NFPA) and are carried out periodically to check on preparedness for various emergencies.
No flights were reportedly affected by the drill.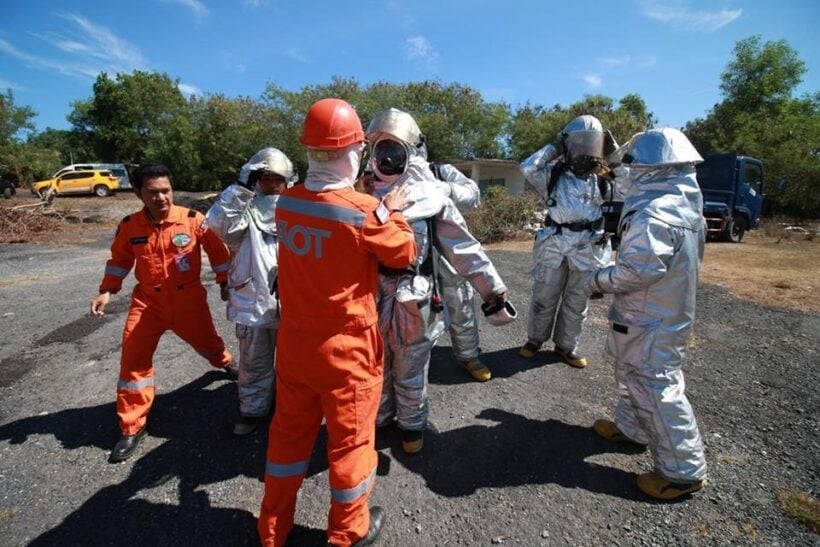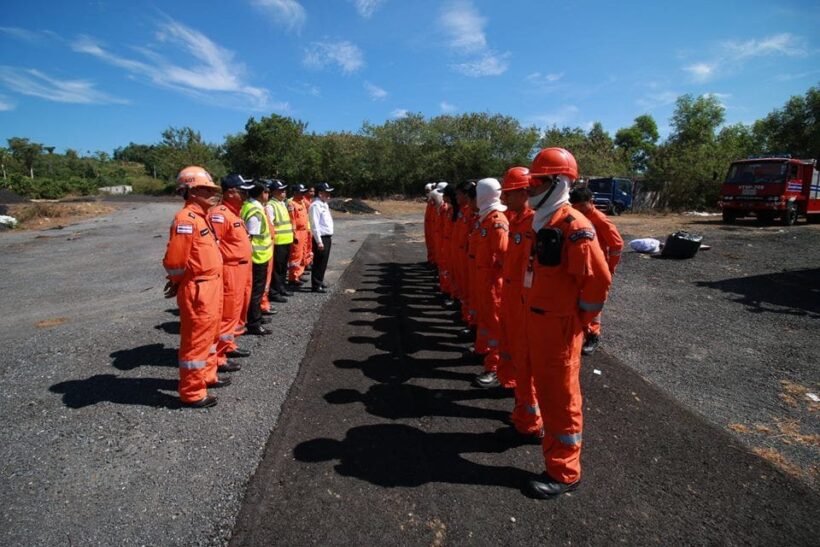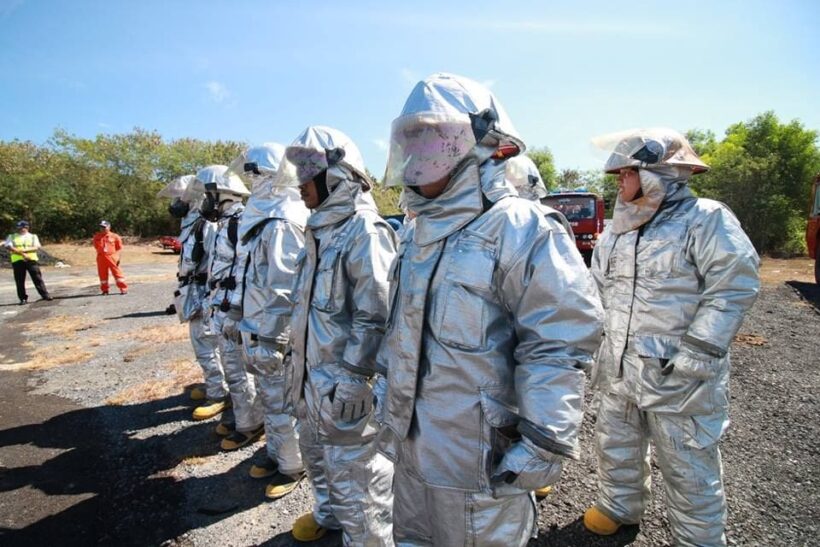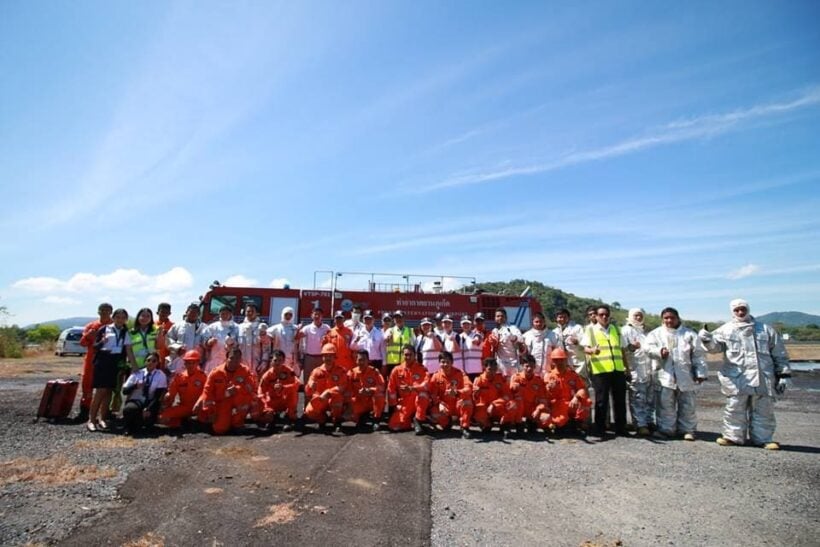 Power outage in parts of Chalong tomorrow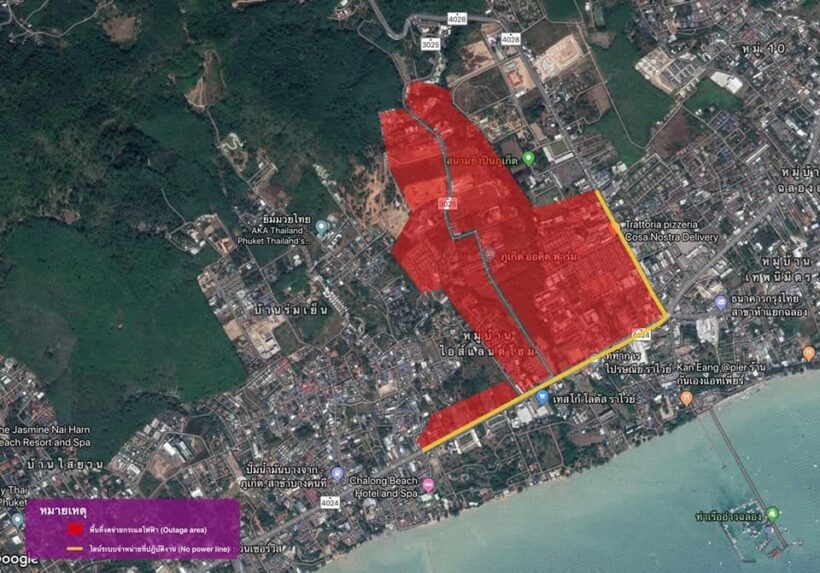 PHOTO: PEA
Residents of Chalong should be aware that there is a scheduled power outage from 9am to 4.30pm tomorrow (Tuesday) as the Provincial Electricity Authority (PEA) continues its work on high power voltage systems in the area.
The blackouts will affect the areas from the Shell petrol station on Patak Road to Bayshore law office opposite Chalong Beach Hotel on Wiset Road.
As always, the PEA apologises for the inconvenience.
For more information contact the Operations and Maintenance Department of the Provincial Electricity Authority on 07 652 1099 (24 hr)