Special Report: Will more power solve Patong's woes?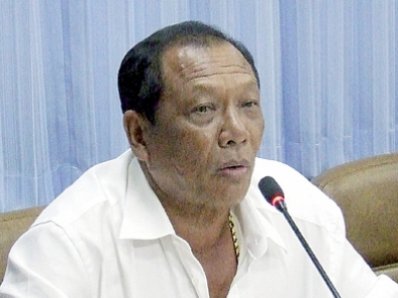 PHUKET: Mayor Pian Keesin has publicly declared his stand on the need for Patong to become a Special Administrative Zone (click here).
His call for the administrative change received a great deal of support at a public meeting held recently to present and explain the concept to local residents and business people.
The meeting was coordinated through Patong Municipality and the Bangkok-based Community Organizations Development Institute (CODI), an independent public organization under the Ministry of Social Development and Human Security.
The hearing also followed Government Spokesman Prompong Nopparit's public announcement of his support for the change during a recent visit to Phuket.
"For the long term, Patong should apply to be a special administrative area for tourism, just like Pattaya. That will make it easier to manage all the local problems without going through the Ministry of Interior," Mr Prompong told the press.
At the meeting, held at the Phuket Gracelands Resort & Spa, Mayor Pian fired the first salvo, strongly advocating that Phuket's leading resort town have more self-governing authority.
"Patong should have the ability to fully manage itself, to manage the money that it collects and how that money is spent on development and people," Mayor Pian told the conference.
"I am not happy with the way Patong is currently administered. We have 16,000 people registered as living in Patong, but we have more than 100,000 people living here," he added.
Mayor Pian explained that under the current rules for allocation of government funding, budgets are allocated to cater to the number of people registered as living in an area, rather than the actual number of people living in an area.
"It's not fair. We generate so much money for the economy, but we get so little budget funding from the central government because of the way the budgets are allocated.
"If we were a special administrative zone like Bangkok and Pattaya, we would collect enough money to develop ourselves [without having to ask Bangkok for funding]," he said.
"Patong, and Phuket, generate a lot of money for the country. I understand that the central government has to take care of other provinces, but the government seems to forget that Phuket is facing many problems with development.
"If things continue as they are, Phuket will become like Pattaya 20 years ago," he warned.
A recent press release quoting statistics from the Tourism Authority of Thailand (TAT) claimed that Phuket contributes 137 billion baht to Thailand's tourism industry revenue, accounting for around 30% of the total tourism income in Thailand.
Tourism is the critical business in Patong, and Patong Entertainment Business Association (PEBA) President Weerawit Kurasombat echoed Mayor Pian's comments.
"Patong has grown so fast. The current form of administration cannot manage Patong's development problems.
"Patong contributes so much money to the economy and pays so much tax to the central government, but gets so little money back to develop the city.
"If Patong became a special administrative zone, we could collect our own tax and use it to develop the city," he said.
Phuket Chamber of Commerce representative Jalan Sungsarn, however, cautioned that making Patong a special administrative zone alone was not enough to ensure good management of the town.
"We need to make sure we have good, honest, trustworthy, reliable people in charge to make sure the right decisions are made and to get things done. Otherwise making Patong a special administration zone will make no difference at all," he said.
Patong people will be taking up that challenge later this year, when they go to the polls to elect a new Patong Mayor and Municipal Council. A date has yet to be set for the Patong election, but under election law Mayor Pian will not be allowed to enter, as he is currently completing his second consecutive term.
Dr Jatupong Kaewsai, Chief Administrative Officer (Palad) at Kathu District Office, also posed the question whether a change in the form of administration would solve Patong's problems.
"Patong has developed very quickly, with so many problems. There should be more focus on Patong developmental problems.
"We should ask ourselves why the current form of administration is not working and what would the benefits be of Patong becoming a special administrative zone. Would this solve all of Patong's problems? I don't think so. A special administrative zone is not the way to solve all the problems." he said.
Rachin Thongmakkul of the Patong Hotel Association disagreed. He called for more self-regulation, arguing it would be more responsive to Patong's needs.
"We fully agree with Patong becoming a special administrative zone. It would go a long way toward helping to resolve all the negative aspects that affects tourists who come here.
"For example, Patong should have a genuine Tourist Service Center. Also, we could set up a one-stop shop for all government services instead of business operators having to go to 10 different offices to get all the paperwork they need," he said.
Suthep Chaovalit, director of the Human Resource Development and Management Institute in Bangkok, voiced his support for the change, adding that now was the right time to push for it.
"The time is right, right now. The government supports the change and the AEC 2015 [Asean Economic Community] is approaching.
"Thailand is aiming to lead the Asean nations as the tourism and aviation hubs for the region. This will help us achieve that goal," Mr Suthep said.
Local residents at the meeting to whom the Gazette spoke, all voiced their support.
They will have the chance to express their opinions and to propose what they want at the next public meeting on Patong becoming a special administrative zone. That meeting will be held expressly to gather public feedback, explained Mayor Pian.
A date and venue had yet to be set for that meeting.
Additional reporting by Chaiyot Yongcharoenchai
— Warisa Temram
Phuket News

Join the conversation and have your say on Thailand news published on The Thaiger.
Thaiger Talk is our new Thaiger Community where you can join the discussion on everything happening in Thailand right now.
Please note that articles are not posted to the forum instantly and can take up to 20 min before being visible. Click for more information and the Thaiger Talk Guidelines.