Special Report: Phi Phi cries for help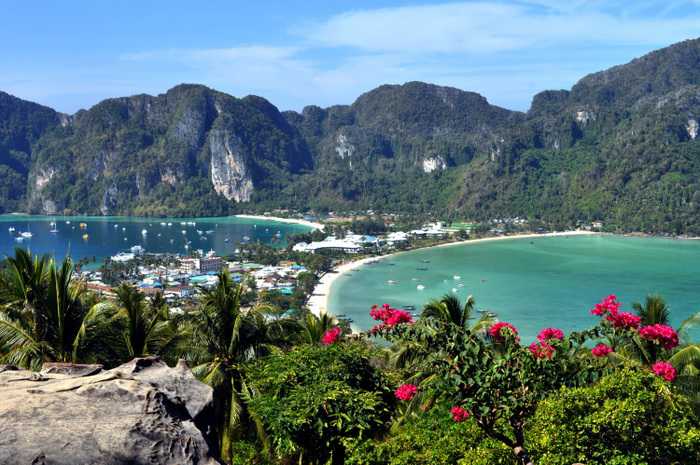 SPECIAL REPORT
PHUKET: Officials are pleading for help in tackling the array of environmental disasters that plague the tourist-popular Phi Phi archipelago – especially its largest island, Phi Phi Don.
Considering the more than 1,000 visitors that arrive on the island daily – a number that does not include the uncounted number of tourists who arrive directly on the beaches by way of the hundreds of speedboats and yachts – it becomes clear that Phi Phi is under an enormous amount of unsustainable pressure, Ao Nang Administration Organization (OrBorTor) President Pankum Kittithonkun told the Phuket Gazette.

RUBBISH
Phi Phi produces an average of 25 tonnes of trash a day. That numbers jumps to about 40 tonnes during the high season, Mr Pankum explained.
The abundance of rubbish is to the point that even Wikitravel makes mention of it: "Unfortunately, there is still plenty of rubbish on the beaches."
"Tourists must help us create and maintain a pristine island environment. There is too much rubbish for us to manage – making it necessary for tourists to help out by taking their trash off the island when they leave," Mr Pankum said last week.
"I have already asked tour operators to educate their guests, but nothing changes. Tourists continue to leave their trash on the island."
All tourists arriving on the island pay a 20-baht fee at Ton Sai Pier to assist in "keeping Koh Phi Phi clean", according to a posted sign. Though there is often skepticism about where the money goes due to the amount of rubbish found scattered across the island, Mr Pankum confirmed that the entire fee is used for waste management.
"As soon as we arrive on the island, we have to pay a 20-baht entrance fee. Nevertheless, the streets and the beaches are extremely dirty. There is not even one public bin anywhere in the center of town!" a concerned person, who declined to be named, wrote to the Gazette.
"Moreover, some hotels do not hesitate to dump their own trash in areas where [trash] collection is not done, creating… mounds of decomposing bags under the sun."
The fee at Ton Sai Pier was introduced in December 2012. A year later, the Ao Nang OrBorTor had collected 8 million baht.
"We collect up to 20,000 baht a day from tourists at the pier. The money is then used to pay a private company to haul the rubbish from the island to the mainland in Krabi to be disposed of," Mr Pankum said.
The boat takes about 25 tonnes of trash from the island daily, weather permitting. Ao Nang OrBorTor pays 600,000 baht per month for the service. During the high season, an Ao Nang OrBorTor boat is used to help transport the overflow of rubbish.
"The OrBorTor has collected 6mn baht so far this year, but we've paid more than 16mn baht for waste management for Phi Phi and Ao Nang," Mr Pankum said. "There is a problem with tour speedboat operators dropping tourists off on the beach instead of bringing them to the pier to pay the 20 baht fee."
The largest producers of rubbish, however, are not the tourists, they are the businesses on the
island – especially hotels and restaurants.
To encourage businesses to be more proactive in recycling and minimizing the amount of waste they produce, the Ao Nang OrBorTor is considering implementing special rates for trash collection at hotels and restaurants.
"We are thinking of collecting fees based on the weight of the trash we have to remove from the island for them. The more they produce, the more they will pay," Mr Pankum said.
WASTEWATER
In Ao Nang, on mainland Krabi, there is a wastewater treatment plant that is able to handle about 3,000 cubic meters of wastewater per day – not nearly enough, according to Mr Pankum.
However, the situation on Phi Phi Don is even worse, he noted.
"We have no wastewater management plant there. Our only hope is that hotels, restaurants and other businesses act responsibly – but I have no faith in them," Mr Pankum told the Gazette.
"They of course have to treat their own wastewater before releasing it into the sea, but they very well could just be turning the devices on before officers arrive to check them."
Mr Pankum has denied that brown water recently seen in Loh Dahlum Bay, the second main bay on Phi Phi Don, was wastewater.
"The brown water seen during the [southwest] monsoon season is only a plankton bloom," Mr Pankum said.
The off-brown water visible in photos of Loh Dahlum Bay is similar to that seen at Patong Beach in August last year (story here).
Dr Pornsri Suthanaruk, director of the Phuket Environmental Office Region 15, explained at the time that excessive amounts of nutrients in the form of nitrogen and phosphorus likely fed plankton growth in the bay, which was further catalyzed by days of bright sunshine.
Mr Pankum was unable to confirm the origins of the nutrients in Loh Dahlum Bay. However, he noted that officers from the Krabi Environmental Office had come to check the water quality about four months ago, and that everything tested had fallen within acceptable levels.
"If you see any brown water, please let me know and I'll call the officer so they can check the water quality again," Mr Pankum said.
A budget of 371mn baht was requested in 2012 by the Ao Nang OrBorTor for a wastewater plant on Phi Phi Don. However, the local government was not able to set aside the necessary 37.1mn baht from its own budget for the project to be approved.
"I couldn't provide the money necessary from our side, so the project failed," admitted Mr Pankum.
"All I can do at this point is have officers regularly check on restaurants and hotels to ensure that they are treating their wastewater."
STRUGGLING FOR SOLUTIONS
"Year after year, Phi Phi Island is losing its beauty. Without more responsible and strict management of the environment, Thailand will lose one of its most beautiful places," the concerned visitor wrote to the Gazette.
After being notified of the current situation, Capt Bancha Daowsook, commander of the Royal Thai Marine Corps based in Krabi, vowed to help the Ao Nang OrBorTor.
"I took up my position on October 1. I have yet to receive any complaints about Phi Phi being dirty. However, I will look into it, and if the Ao Nang OrBorTor needs any help, I will support them," said Capt Bancha.
The fundamental issue is that the budget allocated for Ao Nang and Phi Phi is based on its registered population, not on the number of people it plays host to every year, Mr Pankum said.
Ao Nang and Phi Phi share the same budget, which is managed by the Ao Nang OrBorTor.
"Phi Phi's slice of the budget is based on a few thousand people, but the island takes care of the whole world," Mr Pankum said.
"I don't know what to do. People from everywhere come to our home, but some of them don't care what condition they leave it in. The 20 baht per person really isn't enough for us to manage the waste of the entire island.
"I can only do my best to ensure the island suffers as little as possible and survives as long as possible."
— Chutharat Plerin


Read more headlines, reports & breaking news in Phuket. Or catch up on your Thailand news.
Police investigate motorbike hoons in Patong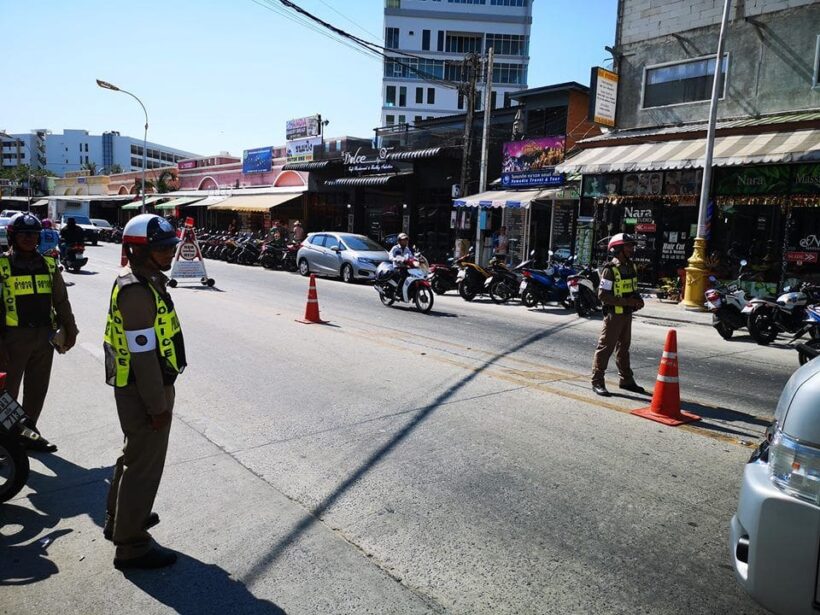 PHOTOS: Patong Police
Patong Police are investigating alleged foreign motorbike racing gangs in Patong after a viral video clip in local social media.
The Patong Police report that the clip of tourists who have been driving their motorbikes at high speed around the streets of Patong has been very popular and provided them with a lot of information about the locations, the bikes and the riders.
Police are now investigating the incident to find the people on the bikes so they can charge them and take legal action.
Every month they say there are about 2,000 cases as Patong Police enforce the road rules around the tourist town. Patong Traffic Police say they are strictly enforcing traffic rules to prevent road accidents and protect tourists.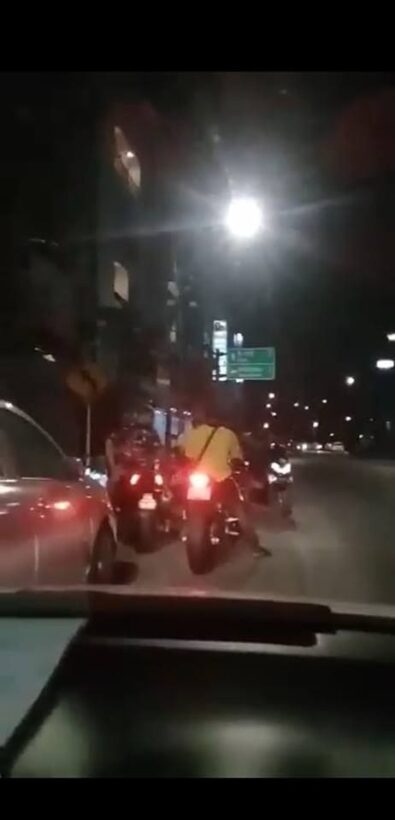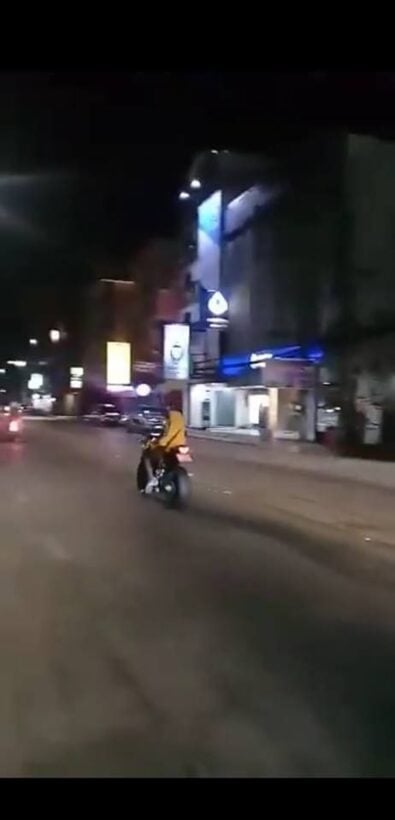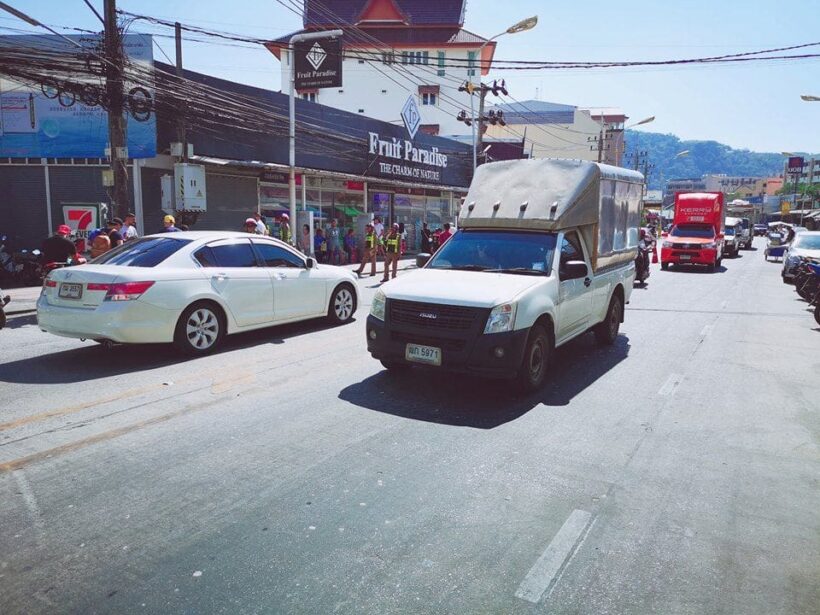 "Self-myofascial release" – what is foam rolling?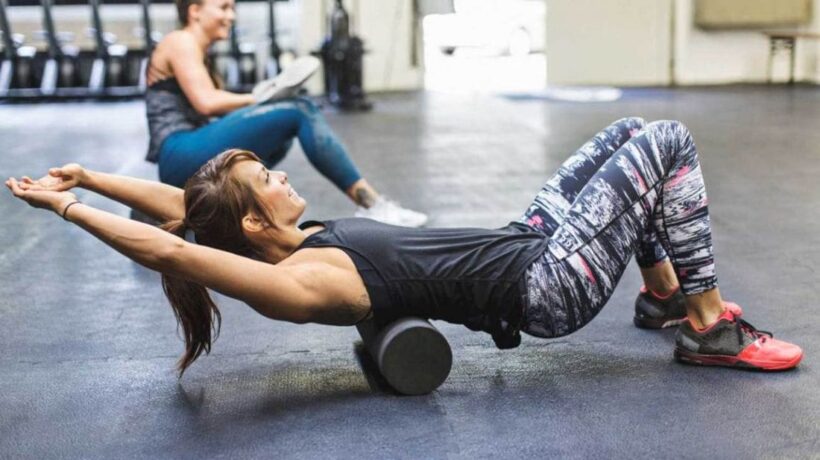 by Krix Luther
The word is out about self-myofascial release – foam rolling – and, no, Thailand people, this doesn't have to do with a 'soapy' or 'happy-endings'.
So what is foam rolling you ask? Well, it was once a secretive technique used by professional coaches and therapists but has become a regular practice for people across the spectrum of all fitness levels.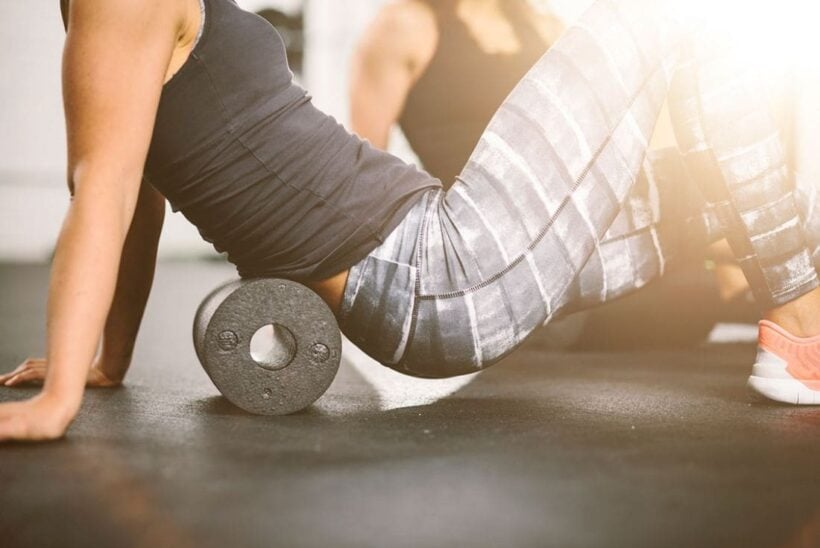 Self-myofascial release is just a fancy term for a technique of self-massage that helps deal with muscle tightness and trigger points.
With a massage parlour never being farther than a kilometre away, and decent one-hour massage costing you less than 500 baht, it might be difficult to see the point of learning the technique – which would explain why I always see a bunch of rarely used foam rollers in the corner of Nai Harn Gym in Phuket (one of the places I work).
Nonetheless, the understanding of your body and muscle structures that comes with practising the technique can offer many benefits.
Increases flexibility and range of motion
Improves blood circulation
Prevents chances of DOMS
Reduces post-workout stress
Helps with post-workout cooldown
Reduces recovery time
Prevents training-related injuries
Reduces chances of overtraining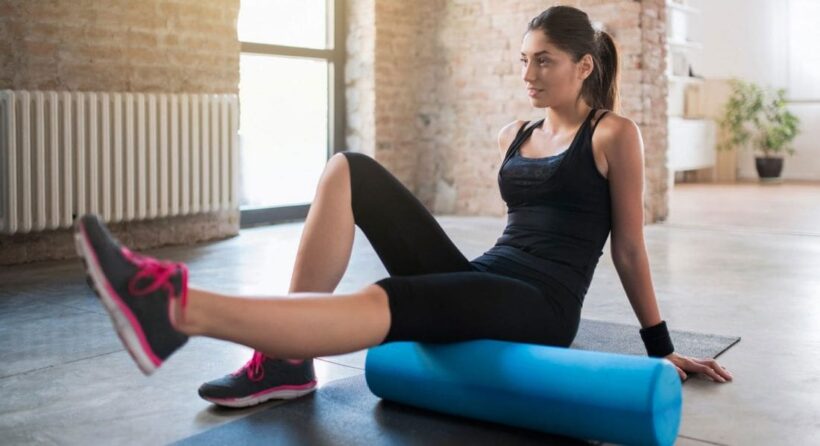 The practice can be done with a foam roller, lacrosse ball, Theracane or your own hands by simply applying pressure to specific points on your body, aiding in the recovery of muscles and assisting in returning them to normal function. We can think of 'normal function' as when your muscles are elastic, healthy and ready to perform at a moment's notice.
Foam rolling after a workout will provide deep compression that will help relax tight muscles and adhesions (fibrous bands) between muscle layers and their surroundings. The benefits of foam rolling are outstanding, in addition to increasing blood flow, which will speed up muscle recovery. Foam rolling can be used for a variety of corrective bodywork.
It can loosen muscles to re-balance posture, re-establish proper movement patterns, enhance performance and help create pain-free movement.
Stretching alone is not always enough when it comes to releasing the tightness, which makes the technique very helpful. Additionally, you are able to feel exactly what is happening and adjust the pressure so that it is uncomfortable, but not unbearable – not always the case when it comes to the toes of your Thai masseuse digging into your back.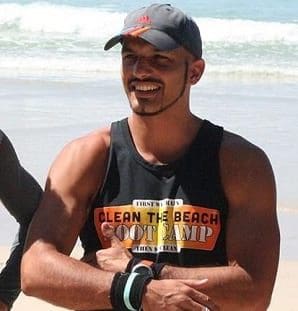 Krix Luther has been a Personal Trainer in Phuket for more than 10 years, he specialises in weight loss, strength & conditioning, TRX and CrossFit. For more information about Krix and his services, visit krixluther.com
Elderly motorbike driver dies in Thalang crash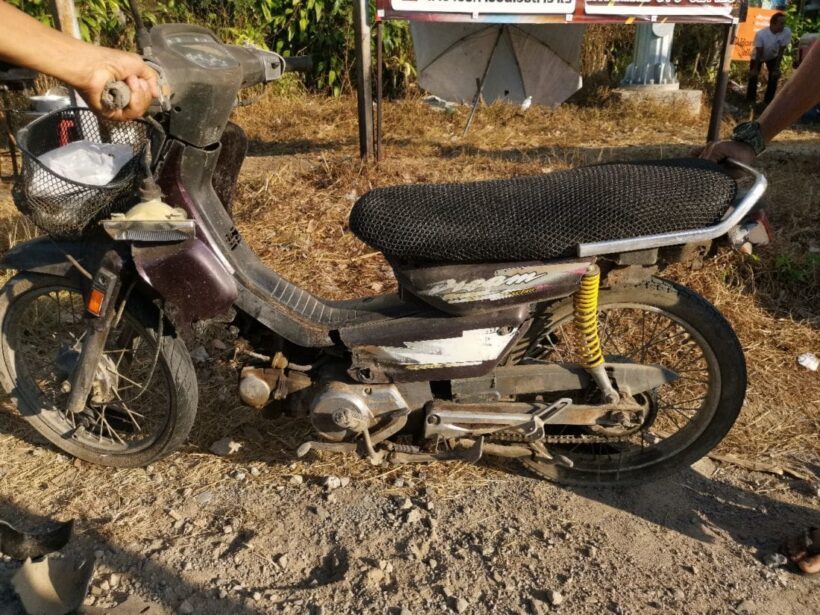 A 74 year old motorbike driver has died after colliding with a high speed taxi in Thalang this morning.
The Thalang Police headed to the accident near an intersection of Thepkrasattri – Nai Yang Road in Thalang at 7.40am.
When they arrived they found a damaged taxi. Nearby they located the damaged motorbike.
74 year old Somchai Uttasaha, the motorbike driver, was taken to the Thalang Hospital but was later pronounced dead as a result of his injuries.
Police report that the taxi was traveling at high speed. The driver was 48 year old Prasert Malitong.
When the taxi arrived at the location of the incident, the motorbike was allegedly traveling outside his proper traffic lane.  The taxi collided with the motorbike at speed.
The taxi driver has been charged with reckless driving causing death.