Sirotkina celebrates birthday with two Phuket ITF tennis titles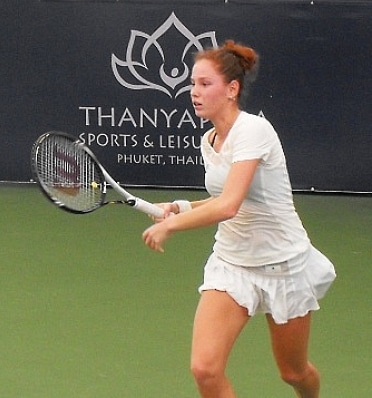 PHUKET: A stylish and gritty performance earned Marta Sirotkina Phuket's second SAT-Chang ITF Women's Pro Circuit tennis title after coming from behind to defeat number four seed Claire Feuerstein of France 7-6, 7-6 (8-6) in the singles final today.
Played at Thanyapura Sports and Leisure Club (TSLC), an expectant crowd were treated to an enthralling finale of the US25,000 tournament watching Sirotkina of Russia fight back from 3-1 and 5-3 down in the first set, and from 5-1 down in the second set tie-break to clinch a deserved victory.
The straight sets win also avenged Sirotkina's loss to Feuerstein in the quarter-final of the Bath US$25,000 UK event last March and was made even more sweet by the fact she celebrated her 21st birthday on Phuket last week
Speaking exclusively to the Gazette after the final, Sirotkina described her efforts as satisfactory.
"The conditions were tough out there today. It was very hot and humid. I thought the match was going to a third set so I concentrated on every point and changed tactics to not play over aggressively," she said.
It was a successful fortnight for Sirotkina, who with her partner and compatriot Natela Dzalamidze, won the first women's ITF doubles final played at TSLC last week.
"The semi-final was on my birthday and we won 6-0, 6-0 before beating the number one seeds [Chin-Wei Chan and Saisai Zheng] in the final. It's been a great birthday for me," a delighted Sirotkina added.
Having won an ITF US$25,000 tournament in Bangkok last June and now with two Phuket titles under her belt, Thailand has certainly become a good hunting ground for the Russian.
After losing the first singles final last weekend, Thailand's Noppowan Lertcheewakarn joined up with Saisai Zheng to claim this week's doubles title beating Xinyun Han and Sheng-Nan Sun 6-3, 6-3 in the final on Friday.
For more information on this story pick up copy of next week's Gazette or visit Thanyapura.com
— Neil Quail
Keep in contact with The Thaiger by following our Facebook page.
Never miss out on future posts by following The Thaiger.
Thailand News Today | Covid passport talks, Thai Airways heads to court | March 2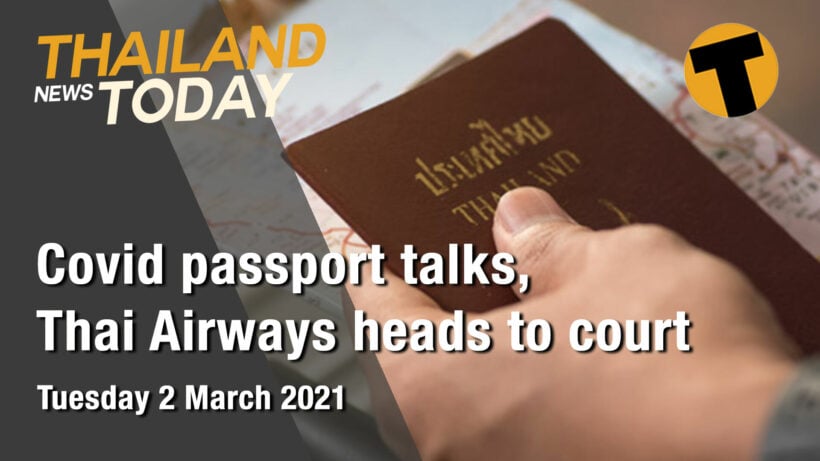 In today's Thailand News Today…. The island of Phuket has a firm plan to get its residents vaccinated leading up to an October opening for tourists, the Thai PM backs up his police over last Sunday's protest violence and Thai Airway's employee union criticises the changes to employee contracts.
But the plan must be approved by the national government by April, if the province wants to open tourism by October 1. Phuket has a resident population of around 300- 400,000 people.
Before you go rushing off to book your plane tickets we'd stress that this is another in a long list of proposals that have not come to fruition and we'd urge patience until the Government approves the plans.
Meanwhile the island has taken delivery of 4,000 doses of the Chinese Sinovac Covid-19 vaccine. Vaccinations started yesterday, with priority given to 1,500 healthcare workers and 500 "at-risk" officials exposed to Covid-19 patients.
On a broader note… Thailand's Tourism Minister says he has asked the Public Health Ministry to approve a vaccine passport scheme aimed at reviving Thailand's devastated tourism sector. According to the Minister, the government is looking to the World Health Organisation to issue a statement on vaccine passports before it makes a final decision on the matter.
The Thai PM, Prayut Chan-o-cha has defended police action against protesters taking part in Sunday's anti-government rally in Bangkok. Officers from the Metropolitan Police Bureau used tear gas, a water cannon and rubber bullets in an effort to drive protesters back from the PM's residence. The PM insists the actions were in line with international standards. He says that police did not violate the protesters' rights.
Thai researchers are claiming that horseshoe bats are not responsible for transmitting the Covid virus to humans. A researcher with the Thai Red Cross Emerging Infectious Diseases-Health Science Centre, says that even though the bats have tested positive for a coronavirus, it is not the strain that is transmissible to humans, and it's certainly not the virus that causes Covid-19.
As Thai Airways tries to sell new contracts and conditions to its remaining workforce, the labour union of the national carrier is challenging changes to the employment contracts, where Thai Airways employees are being asked to agree to changes as part of the bigger financial rehabilitation program.
But a union representative says the new contracts are unfair because it includes fewer leave days and shorter holidays. The union has filed a complaint with the Department of Labour Protection and Welfare.
Keep in contact with The Thaiger by following our Facebook page.
Never miss out on future posts by following The Thaiger.
Police investigate reports of women's underwear stolen from Phuket homes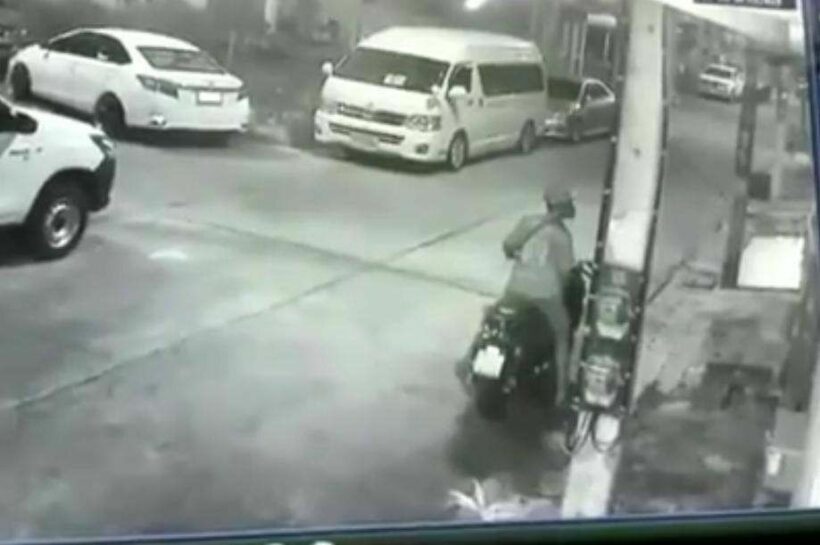 Police in Phuket are looking for a suspect who residents say has been stealing women's underwear. Surveillance camera footage from a resident's home shows a teenager driving through a neighbourhood, then stopping and stealing ladies panties that were hanging up to dry.
One resident told Phuket News that numerous residents in Thalang's Baan Lipon area have reported missing underwear.
"Recently neighbors have been reporting that many items of their underwear have been stolen. Many residents are worried about the man hovering around here trying to steal underwear."
A man told the Phuket News that his wife's underwear was stolen and he's now worried about his family's safety. Another resident says he's also concerned.
"As a resident in this area, I am worried about the safety of the local residents. Underwear has been stolen, something else could happen as well."
In a similar case back in October, a 46 year old man was arrested for allegedly breaking into homes in Ratchaburi and stealing women's underwear. Police says they seized 70 pairs of panties.
SOURCE: Phuket News
Keep in contact with The Thaiger by following our Facebook page.
Never miss out on future posts by following The Thaiger.
Phuket pushes to open doors to vaccinated international tourists by October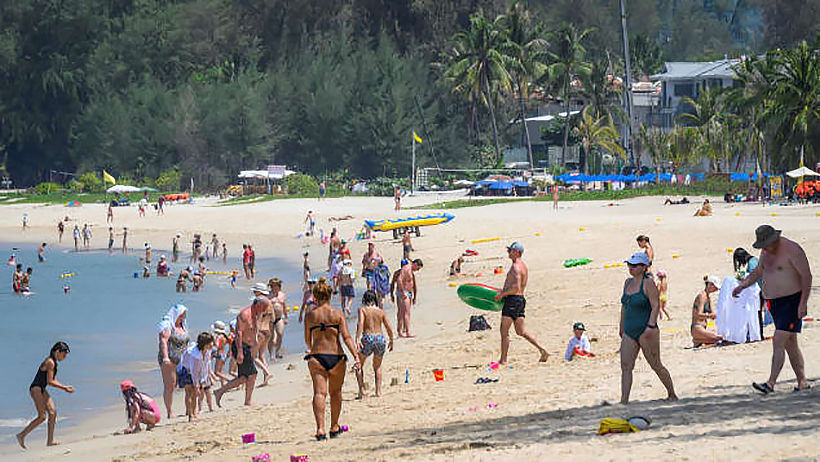 Phuket is set to open its doors to vaccinated, international tourists by October, pending the government's approval. The local government's initiative, named Phuket First October, proposes vaccinating a majority of its population over 18 years of age in time for the high season. The move would allow thousands of vaccinated Europeans to enter Thailand, while locals would be protected from the virus symptoms.
Protecting the locals would include achieving herd immunity in time for reopening the province, which would need 70% of the population to be vaccinated. The local government's goal would not wait for the government to roll out vaccines, and instead, use its own resources to vaccinate the public. Bhummikitti Ruktaengam, president of the Phuket Tourist Association told the Thai Enquirer over the phone, that they won't stop pushing for ways to help the tourist destination survive.
"I think there must be a solution that balances controlling the outbreak and stimulating the economy."
The island is also looking to waive the 14 day quarantine, with PM Prayut recently changing his stance by announcing that a quarantine waiver is being considered for those vaccinated tourists.
But the plan must be approved by the national government by April, if the province wants to open tourism by October 1. Initial research shows that around 250,000 citizens per month must be vaccinated to achieve herd immunity.
Initially, the province's request was denied by the federal government, but business leaders are not giving up hope. Recently, they submitted a petition to PM Prayut to appeal the denial citing lack of income, mounting debts and increasing financial disputes due to over eight months without international or domestic flights.
The second wave has also plummeted tourism even lower than before, as the industry has seen a 93% drop in visitors since the same time last year.
Phuket has already kicked off its vaccine rollout as of yesterday, after receiving a delivery of 4,000 doses of the Chinese Sinovac jab. Priority is being given to 1,500 healthcare workers and 500 "at-risk" officials that have been exposed to Covid-19 patients.
SOURCE: Thai Enquirer
Keep in contact with The Thaiger by following our Facebook page.
Never miss out on future posts by following The Thaiger.